Omaha voters head to the polls Tuesday to elect the leaders who will guide the city for the next four years.
In the mayoral race, Jean Stothert, the incumbent Republican who is seeking a third term, faces commercial real estate broker RJ Neary, a Democrat who previously served on the Planning Board.
The ballot also includes races for all seven of Omaha's City Council seats. Each voter will have a choice between two candidates based on the council district in which they live.
Election night winners will be sworn in June 7.
Early voting has been underway since April 26. Through Sunday, more than 56,000 people had already cast ballots, representing about 70% of the by-mail ballots that were sent to voters (79,277).
As of the Friday before Omaha's April 6 primary, about 55% of early ballots had been returned.
For those who plan to vote in person, polling places will be open Tuesday from 8 a.m. to 8 p.m., which also marks the deadline for people who still have mail-in ballots to drop them off at a drop box or bring them to the Douglas County Election Commission. It's too late to send those ballots through the Postal Service.
Brian Kruse, Douglas County's election commissioner, said he's expecting a total turnout of about 35% of the city's nearly 300,000 registered voters. That would match the turnout of the 2017 general election.
But in 2017, about three-quarters of voters showed up to polls on Election Day, while only 25% opted for an early ballot. This year, Kruse said he expects the opposite to occur.
With so many people opting for an early ballot, it's possible that the outcome of close races won't be known until Friday. That's because election workers must verify and count the by-mail ballots that are turned in on Election Day itself, a process that won't be complete until Friday. (After the primary, the outcome in council races in Districts 2 and 5 wasn't known on election night.)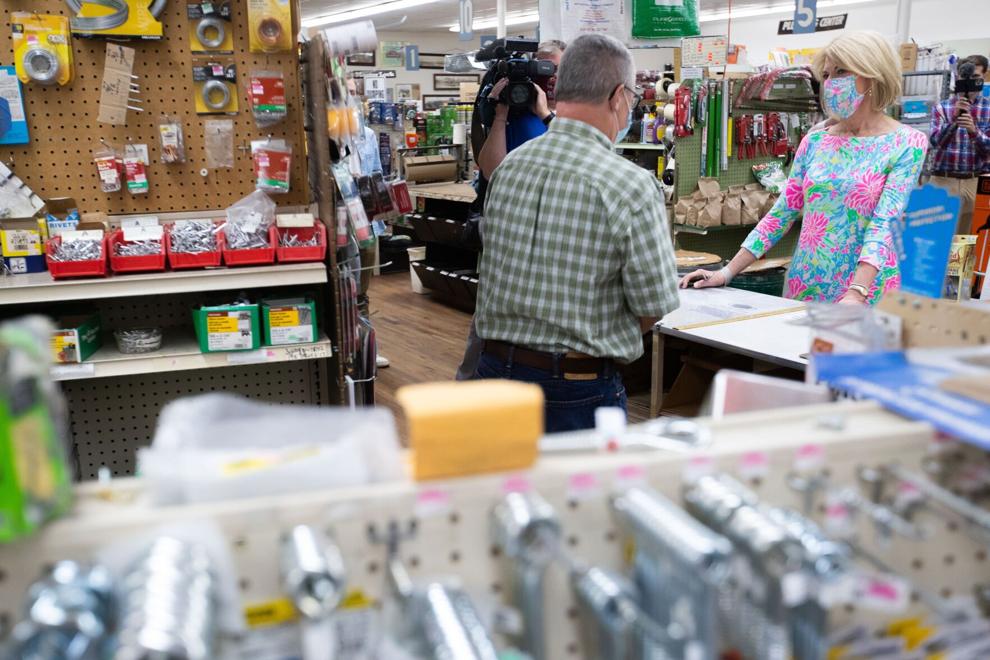 Kruse encouraged people to return their early ballots on Monday, rather than Tuesday, to cut down on the number of ballots that come in on Election Day.
Stothert and Neary spent time last week and over the weekend making final rounds in the city — encouraging people to vote and talking with residents and business owners about their visions for Omaha, and how they've fared during the pandemic.
Stothert on Friday spent time on South 24th Street, popping into businesses such as the restaurant El Alamo and the historic Petersen & Michelsen Hardware store. Neary on Saturday visited a few barbershops in North Omaha.
Neary, the 68-year-old chairman of Investors Realty, has campaigned on building an Omaha for the next generation.
He says the city can be more sustainable and equitable, build better streets and do more to connect neighborhoods through multiple modes of transportation.
"We've had eight years of the same, and we need bolder ideas," Neary said in an interview. "Although many of (the voters) may not know me as well as (Stothert), I'd like them to give me a second look because as I talk to people, they're relating to my message of solving the problems that we haven't solved."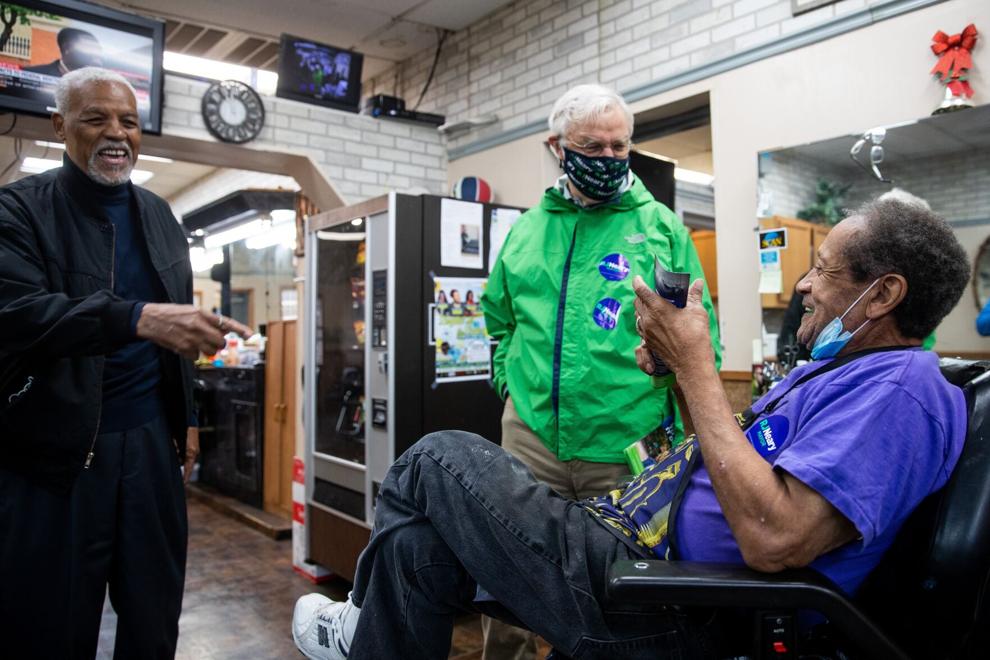 "We've been talking about streets for eight years, and (people are) tired of talking about it," he said. "They want to get on to bigger and bolder things."
Stothert, 67, is a former critical care nurse who has served on the Millard Public Schools board and the City Council.
Under her watch, Stothert says Omaha has become a safer, more financially sound city. She said her administration's partnerships have led to a bevy of multimillion-dollar development projects across Omaha. And passage of a $200 million streets bond issue, championed by the mayor, has put the city on the right track to fix its streets, she says.
"Elections are about the future, and I am so excited to keep on working with the businesses, with the citizens, with our philanthropic community to continue on with all of the great progress that we have had in the last eight years," Stothert said during a debate last week hosted by KFAB.
Stothert came out of the April 6 primary in a commanding position. She won more than three times as many votes as Neary, taking the most votes in all but one City Council district.
Her votes accounted for nearly 57% of the total vote share, while Neary claimed just under 16%. Had he received every vote that went to the four Democrats who challenged Stothert, Neary still would have been more than 11,000 votes behind her.
Stothert has also been outfundraising and outspending Neary.
From March 23 to April 26, Stothert's campaign spent $378,000 and ended the period with about $210,000 cash on hand, campaign finance filings show.
In the same time span, Neary's campaign spent $183,500 and ended with $60,300 on hand.
In total, Stothert had spent nearly $894,000 during the election compared with Neary's $588,900 through April 26. Neary has contributed $61,500 of his own money to the campaign, records show.
Randall Adkins, a professor of political science at the University of Nebraska at Omaha, said the final days of an election are about pressing for voter turnout.
"When you get down to the last few days, it's always about which campaign can go back to their base and turn out their supporters," Adkins said. "Can you make people think that, 'Hey, this is a really high-stakes, really competitive race — I need you to go out and vote.'"
Adkins said it's notable that three Omaha City Council races, in different pockets of the city, were as competitive as they were exiting the primary.
The northwest Omaha District 7 race between Aimee Melton and Sara Kohen was separated by 53 votes; the southwest Omaha council race between Don Rowe and Patrick Leahy by 74 votes; and the midtown/downtown race between Cammy Watkins and Danny Begley by 106 votes.
To Adkins, the close council races show that Omaha is a competitive political city, which he called healthy, because "that keeps the candidates tied to the will of the voters."
---