What does the future hold for Omaha?
Omaha has gone through an incredible era of growth in the last two decades — building new civic attractions, expanding its cultural and sports offerings and boasting an economy that has steadily pressed forward.
But now Omaha, with a city election just ahead, is showing signs of transitioning into a new era.
Consider the confluence of issues hitting Omaha:
A once-in-a-century pandemic has rattled the city. Even if the end of the health crisis isn't clear, Omaha will collectively reconvene sometime soon, in many ways needing to work through what the post-pandemic future means.
For all of Omaha's growth since the turn of the millennium, the city's overall prosperity has not benefited everyone equally. Out of last summer's outcry for equality, Omaha is taking some steps to address the gaps that people of color experience.
At the same time, generational preferences are shifting where and how people live. Urban revitalization is taking new prominence over a suburban expansion born of the baby boom.
Highlighting that urban shift, a $2.6 billion research and disaster response project described as transformational is progressing toward reality at the University of Nebraska Medical Center's midtown campus. If it happens — and key leaders believe it will — the landmark development has the potential to reshape Omaha's core.
As the 2021 city election approaches, The World-Herald asked more than two dozen civic leaders to look into the city's future and weigh in on the city's most pressing priorities.
Omaha has long marked its accomplishment by completing major projects — and the last 20 years have shown the city's capacity to take on big efforts and make big changes: A new arena, convention center, ballpark and performing arts center. A new riverfront. A redrawn downtown skyline.
But as they looked ahead, civic, business and community leaders interviewed by The World-Herald regularly put an issue of people, not projects, at the forefront of the city's challenges. Time after time, they placed equity and inclusion for the city's minority populations as a critical, if not defining, issue facing Omaha going forward.
Dana Bradford, a civic leader and chairman and CEO of C3 Brands, said he sees Omaha at an inflection point for setting the course for its next 20-plus years.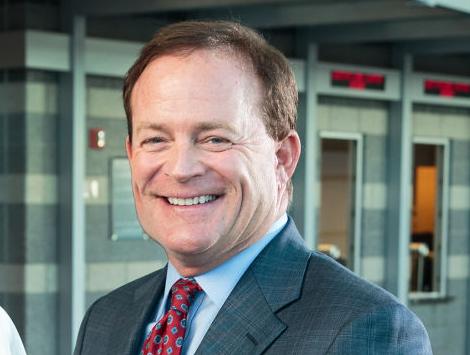 "If people of color don't equitably succeed in Omaha, then Omaha will not succeed," Bradford said.
Since 2006, Willie Barney has led the Empowerment Network, whose goal is transforming the lives and economic conditions for Omaha's African American community.
In that time, the Empowerment Network has become a voice for growth in Omaha — not just growth in North Omaha and the Black community.
Barney cites tangible progress: Significant drops in unemployment and poverty among African Americans. A major reduction in gun violence in North Omaha. A steep rise in graduation rates.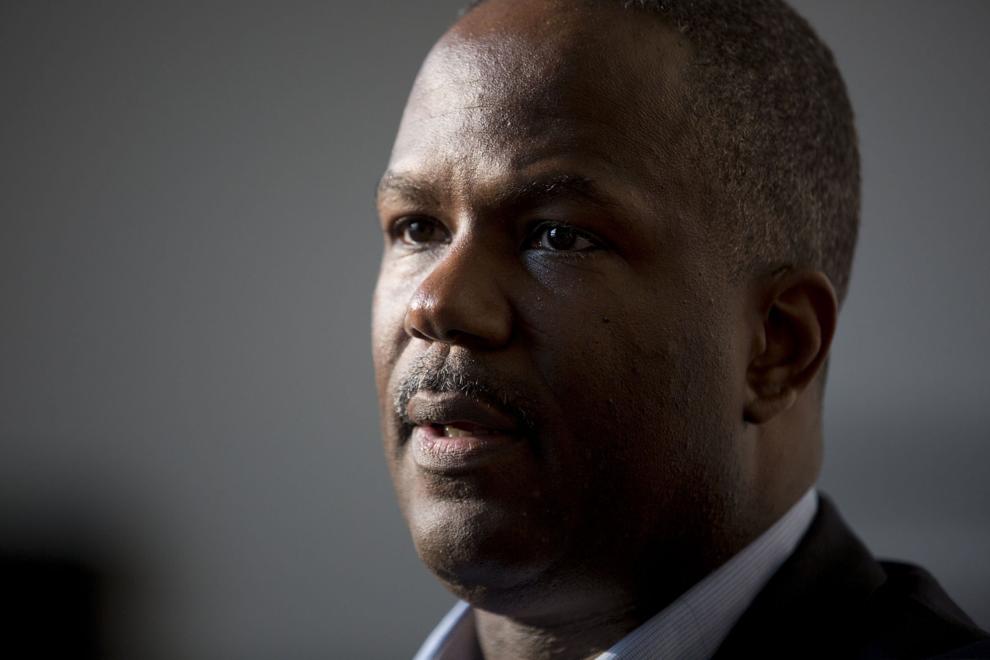 Yet Barney sees much more work ahead.
"Even with that progress, things were so far behind," Barney said.
While Omaha enjoys low unemployment overall, unemployment among African Americans remains around 7%, according to Barney. Poverty in the Black community was 23% even before the pandemic — twice the figure for the community at large.
In 2016, the Urban Institute, a national research organization on urban issues, rated Omaha one of the nation's most highly segregated cities: 270 out of 274 cities in a measure of racial inclusion.
Then in 2020, Omaha experienced protests with the rest of the country over racism and racial inequality.
Barney said he's seeing more recognition among elected officials, business leaders and community groups that in order for the region to thrive, it needs all races, ethnic groups and areas of the city to thrive.
But closing the continued gaps will require higher levels of investment, Barney said.
"If we do make people the priority, we can find what we need to do, and we can accomplish it," he said.
People interviewed by The World-Herald said it has become critical for Omaha to take meaningful action, and move beyond just talking about it. If not, they said, Omaha stands to lose as young talent moves away and businesses critical to fueling the economy struggle to find workers.
In the decades ahead, the minority population is expected to grow significantly in Omaha, and the trends point toward Omaha approaching majority-minority by 2050. Since 2000, Omaha already has shifted from one-fourth minority to one-third.
Itzel Lopez, vice president of advancement and community relations at the AIM Institute, said people are often surprised to hear about the projected growth ahead for Omaha's Latino population.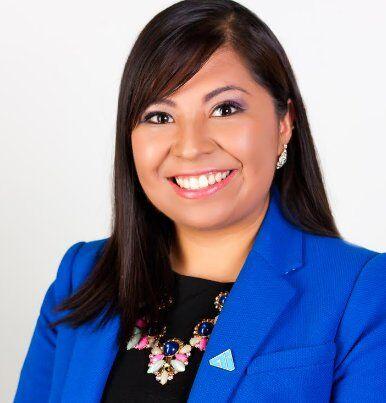 "We're just a huge market, and not everyone is paying attention to it," said Lopez, a DACA recipient who is a member of the Greater Omaha Chamber's Young Professional Council.
Lopez said her vision for Omaha's future is a community inclusive of all people, regardless of citizenship status, race or ethnicity. In 20 years, she said, she hopes the community loses its perception that South Omaha is only for Latinos.
"We're one Omaha," she said.
"How do we level this playing field" for minorities, Lopez asked. "It's by giving opportunities to them."
Omaha also has made progress in embracing the city's lesbian, gay, bisexual, transgender and queer communities. Nearly a decade ago, the city passed an ordinance barring discrimination based on sexual orientation and gender identity. Last summer, it did the same on housing.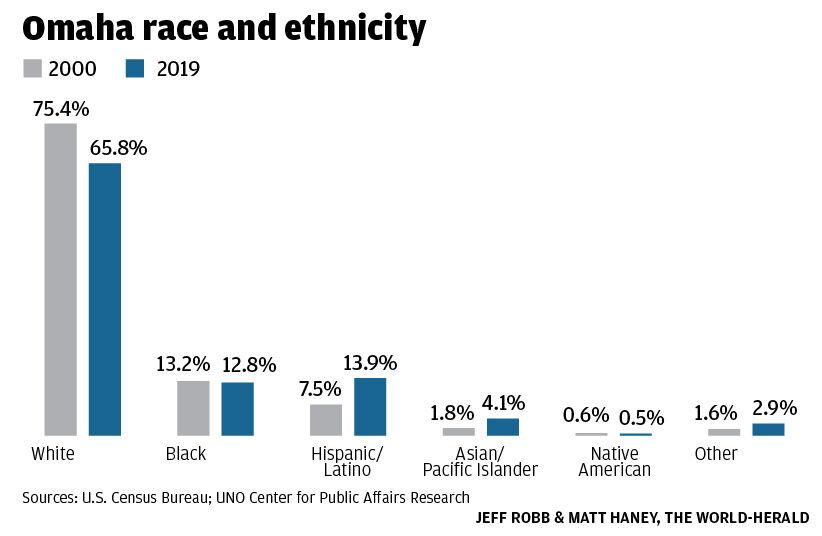 But JohnCarl Denkovich, co-chair of Mayor Jean Stothert's LGBTQ+ Advisory Board, said more work is ahead.
Denkovich, who uses they/them pronouns, said Omaha is one of few larger American cities without an LGBTQ+ community center. They envision a city-county partnership to help fund such a center, which would offer resources, education and a community space where everyone can feel comfortable.
Perhaps a greater challenge, Denkovich said, is fostering a shared sense of community empathy for those who may look, sound or identify differently than you do.
"Growth isn't always pretty," Denkovich said. "It can be painful."
Rebecca Atkins, the chamber's Young Professionals Council chair for 2021 and a career adviser at the University of Nebraska at Omaha, said people are leaving Omaha because the community isn't inclusive enough, and they don't feel embraced.
"I really believe in Omaha and its potential," Atkins said. "But we're not there yet."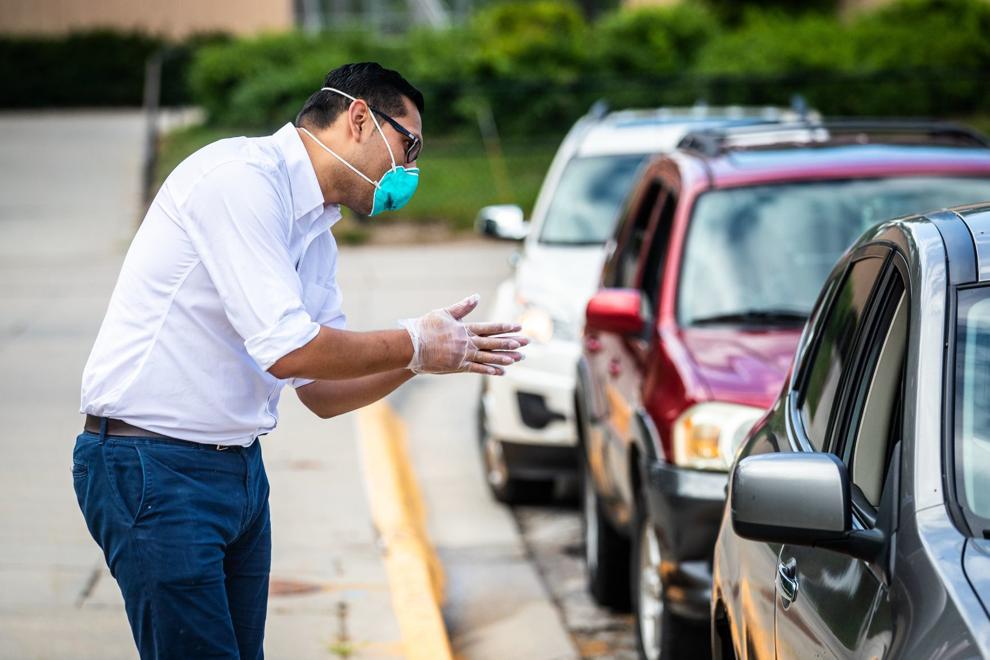 Tony Vargas, a state senator and former Omaha School Board member from South Omaha, said the conversation about diversity and inclusion has elevated in corporate circles. But Vargas said Omaha's challenge ahead is making real changes.
"We're at a really interesting inflection point," he said, "which is either we're starting to really mean inclusion and define what that looks like in reality, or we're not."
---
Omaha's future: Looking back on 10 major changes over the last 20 years