Omaha City Councilman Pete Festersen announced Monday that he will seek a fourth term on the council.
Festersen, a Democrat on the officially nonpartisan council, represents District 1, which includes Dundee, Benson and parts of Florence.
Festersen, 49, said Omaha needs experienced leadership as the city navigates through the coronavirus pandemic. He was one of the original sponsors of the ordinance that created the city's indoor mask mandate.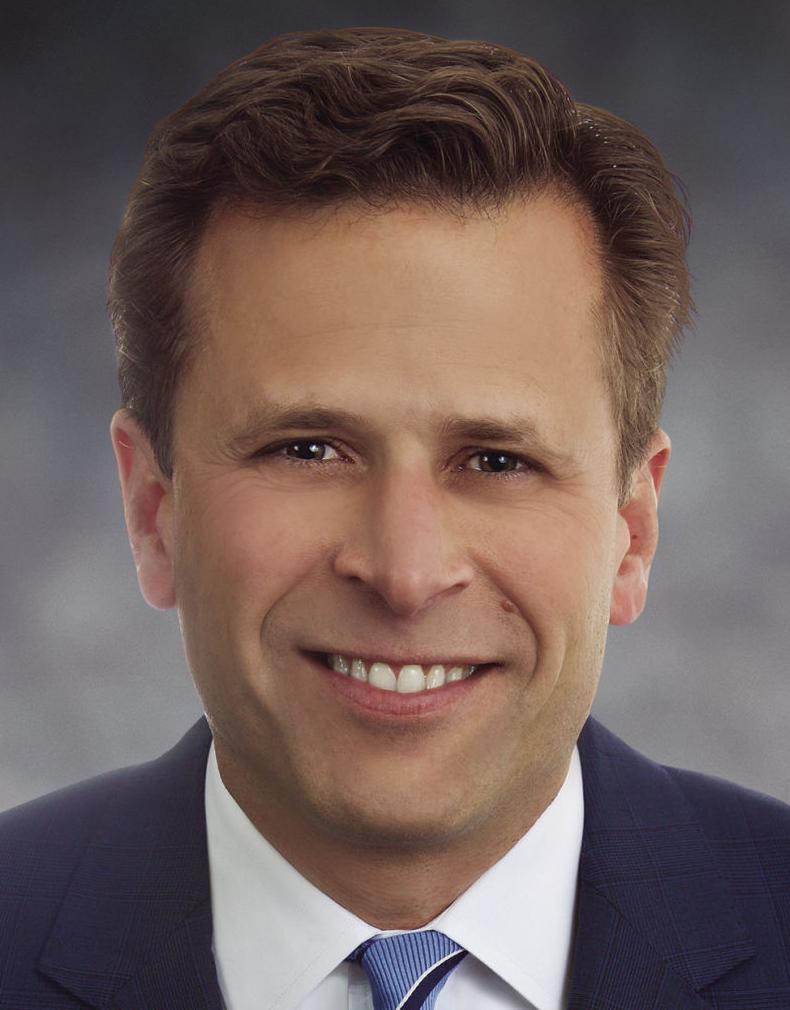 "I think first and foremost we need to stay focused on keeping our citizens safe and healthy during the pandemic and continuing our economic recovery," he told The World-Herald.
Omaha has more work to do to provide affordable housing options, improve the city's streets and public transit and boost economic development, Festersen said. He cited the Crossroads mall redevelopment project as one major economic project underway in District 1.
Festersen said he also wants to continue working to improve relations between the Police Department and the community and develop a communitywide mental health strategy.
Earlier this year, Festersen tried to direct $1.85 million from the city's rainy-day fund to mental health initiatives and a community workforce program. The move was a gesture to those who had been calling for reductions to the police budget. But the measure was vetoed by Mayor Jean Stothert.
Festersen's attempt followed a failed effort by Council President Chris Jerram to reallocate $2 million from the police budget to mental health services.
Festersen, who is employed as vice president of strategy and public affairs for CHI Health, first was elected to the council in 2009 and won reelection in 2013 and 2017. He planned to spend Monday working a shift as an emergency department screener at Immanuel Medical Center, which is in his council district.
As of Monday, one other person, Paul Anderson, had requested the paperwork to collect signatures and petition his way onto the ballot to represent District 1, according to the Douglas County Election Commission.
Anderson was on track to face Festersen in the city's 2017 general election, but he dropped out following backlash over a radio ad that criticized construction of a mosque on the Tri-Faith Initiative's campus in west Omaha. Anderson later said he regretted his choice of words in the ad, which linked the mosque to the Muslim Brotherhood.
Anderson said Monday that he is planning a campaign.
Festersen's campaign committee had more than $99,000 as of the end of 2019, election finance records show.
The makeup of the Omaha City Council is sure to be different after the spring election, as multiple members are not seeking reelection.
Councilman Rich Pahls, who represents District 5, will join the Nebraska Legislature in January. Jerram is not seeking a fourth term.
Council members Aimee Melton, Brinker Harding and Vinny Palermo all have requested the necessary paperwork to run again, but none has officially announced a reelection campaign.
Councilman Ben Gray said Monday that he probably will seek another term. He had not yet requested the necessary paperwork from the election commission.