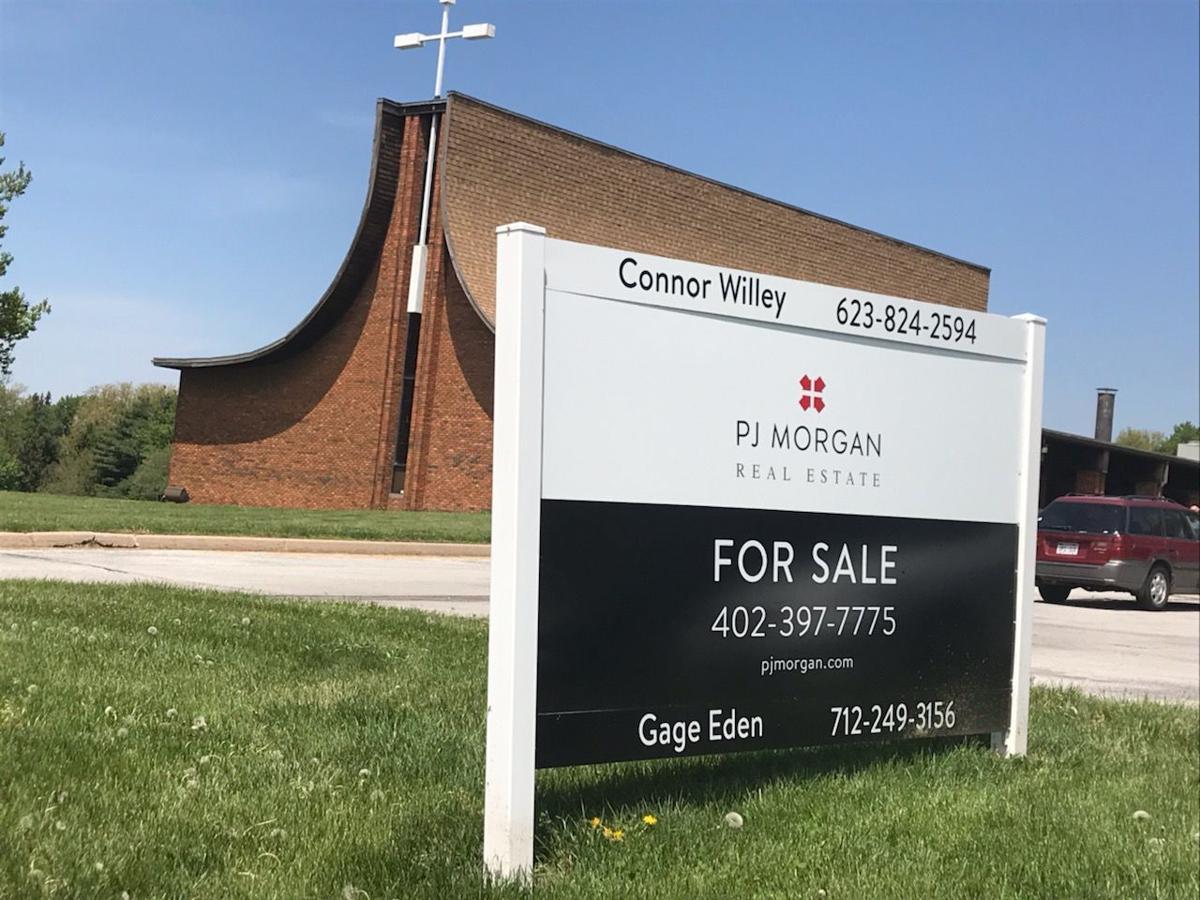 Plans for a new youth residential mental health and substance abuse treatment center in North Omaha advanced this past week despite concerns from area residents.
The Omaha City Council unanimously approved special use permits for the proposed center, which would be built at the site of the former St. Paul Lutheran Church and school campus at 5020 Grand Ave., near 50th Street and Ames Avenue. A real estate firm connected to Susie Buffett's philanthropic Sherwood Foundation purchased the property in 2019.
The nonprofit Nebraska Youth Justice Initiative has worked with state and county agencies to develop the concept. It aims to fill gaps in Douglas County's current mental health service delivery system and offer an alternative to juvenile detention for teenagers who have gotten in trouble with the law.
While there was little disagreement about the need for such a facility, neighbors of the 10-acre site voiced concerns about the facility's location during Tuesday's City Council meeting.
Diane Watson-Hodges told council members that she has lived in the neighborhood for more than 25 years.
"This is my dream home," Watson-Hodges said. "I'm concerned with the youth coming to our community. I've opposed it from day one. Frankly, I'm scared to death."
Linda Donaldson, another area resident, took issue with what she called a lack of communication on the part of the project planners.
"Why don't they just come out and tell us everything from the beginning to the end?" Donaldson said. "Y'all started it years ago. This didn't just start now."
Elizabeth Broekemeier said she has lived in the neighborhood for more than a decade. She acknowledged the need for the project but implored council members to consider another, less residential location.
"If this was in your neighborhood, would you want this in your backyard?" Broekemeier asked. "It is centrally located, it is close to the families that are supposed to be served, but I feel like the scale of the project and all of the services it's trying to provide, there has to be a better location for this."
The location makes sense because such a disproportionately high percentage of youths in the Douglas County juvenile justice system are from North or South Omaha, Nick Juliano, president and CEO of Nebraska Youth Justice Initiative, told The World-Herald in 2020.
Comprising two new buildings and the former church building, the facility will include a residential facility that will operate year-round. It will potentially house up to 24 children and teens between ages 12 and 18, according to an operations plan provided to the City Council. Plans also show that the building will include offices for Nebraska Youth Justice Initiative staff, space for recreation and family visits and educational space.
The second planned building, a roughly 6,500-square-foot outpatient behavioral health clinic, will provide behavioral health services to those housed in the residential building and their families.
Most of the children housed at the facility will be accepted on referrals from juvenile probation. Other referrals could come from child welfare, education, mental health professionals and legal guardians.
The Charles Drew Health Center will partner with the initiative to provide treatment through an on-site clinic.
David Levy, an Omaha attorney representing project organizers, praised the facility as "the first of its kind."
"It brings together on one site behavioral health, education, residential and recreation services and includes working with the families of the youths who are in the facility to really try and relieve pressure on the juvenile justice system and change the outcome for the better," Levy said.
Ashley Kuhn, president of Blair Freeman, a construction and real estate firm working on the project, outlined community engagement efforts undertaken by project organizers.
Through three meetings, organizers developed a list of neighborhood concerns, which Kuhn said they attempted to address in the design and planning of the facility.
One concern was that a gap between the new buildings would give children and teens a chance to run from the facility when being taken from one building to another.
"We redesigned so there was a fence line that is protective of that," Kuhn said. "The neighborhood had concerns about security. We agreed that from 4 p.m. to 8 a.m. we would have security patrol the area."
Councilwoman Juanita Johnson, whose district includes the site of the planned campus, acknowledged the concerns from neighborhood residents.
"For the neighbors on or about 51st and Grand, I just want you to know that I too share in your sentiments," Johnson said. "How you were communicated with regarding this project does matter, and I hear what you're saying."
But, Johnson said, there also has to be consideration for the needs of teens and other young people in Omaha.
"We have a lot of individuals who need these services, and this is the first of its kind that we're providing these services in Omaha, Nebraska," she said. "It's our responsibility to help as much as we can."
---