A flyer from the Omaha police union describing City Council candidate Cammy Watkins as a danger to public safety has provoked outrage among some and led to a fracture in her opponent's campaign.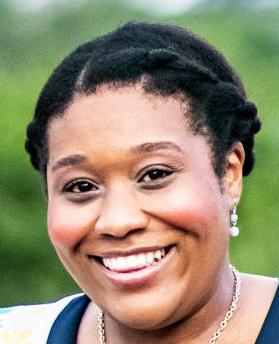 Watkins, an independent, is running against Danny Begley, a Democrat, in a bid to fill the seat being vacated by Chris Jerram, who did not seek reelection. The winner will represent District 3, a traditionally liberal stronghold that includes the downtown and midtown areas.
The general election is Tuesday; Begley finished ahead of Watkins by 106 votes in the primary.
The flyer is based on a November online political forum hosted by NOISE, a North Omaha-based news website.
In a video clip from the forum, the candidates were asked a series of "yes or no" questions, in which they were told to give a thumbs-up or thumbs-down.
The candidates were asked, "Do you support defunding the police?" and the responses varied along racial lines. Four White candidates gave a thumbs-up. Watkins was one of two Black candidates, with Watkins indicating a thumbs-neutral before slowly shifting to a thumbs-up and the other Black candidate giving a thumbs-down. Begley was not at the forum.
Reached by phone Wednesday, Watkins said making a community safer isn't achieved through black and white answers.
"You can see my hesitation," she said. "I'm thinking there is so much nuance to it. Our city needs leaders who understand nuance."
The Omaha Police Officers Association this week sent out the flyer, which shows a screen-grab of Watkins with her thumb pointing up. The flyer urged a no vote for Watkins, with bullet points that read: "Risking our families' safety," "Increasing violent crime and gun violence" and "Jeopardizing Omaha's future."
The other side of the flyer included a photo of a fiery scene, with two people who appear to be rescue workers, next to the words: "In Cammy Watkins' Omaha, no one is safe."
Watkins said she believes candidates can be pro-law enforcement and yet be open to a broader conversation of what makes a community safe. Domestic violence and sexual assault are examples because too few victims turn to police.
"We support Omaha police officers," she said. "If we aren't willing to have tough conversations, to be self critical, we're never going to solve anything."
Watkins addressed last summer's protests in Omaha and elsewhere in an August opinion piece on the website of the nonprofit where she works. She wrote that "this movement is not about being anti-police, but about being pro-community."
"Instead of Back the Blue events, we need to see Blue Lives for Black Lives events, with representatives from all levels of leadership," she wrote.
Omaha must also address issues such as "the over-policing of lower income neighborhoods, the racially biased traffic stops record, (and) the lack of independent oversight (that would be made possible with a police auditor)," Watkins wrote.
Sgt. Anthony Conner, president of the Omaha Police Officers Association, said any reallocation of money away from the police department would lead to less safe streets, something that he said would disproportionately affect Black and brown communities.
"In every city — every city — where they have cut funding to police departments, they have seen a major increase in violent crime," Conner said. "When you see fewer police on the beat, you see more violence."
Conner, who is Black, said he doesn't buy the argument that "Defund the Police" is a way to address racial concerns about policing.
"The first thing they point to is racism, yet the people who are disproportionately affected by violent crime are Black and brown people," he said. Furthermore, if the Omaha Police Department's budget is reduced, the cuts would have to come from personnel.
Police responsiveness to things like crashes and burglaries would suffer, Conner said. The department also would become less diverse, he said, because the newest groups of officers are the most diverse and they would be the first to be let go because they were most recently hired.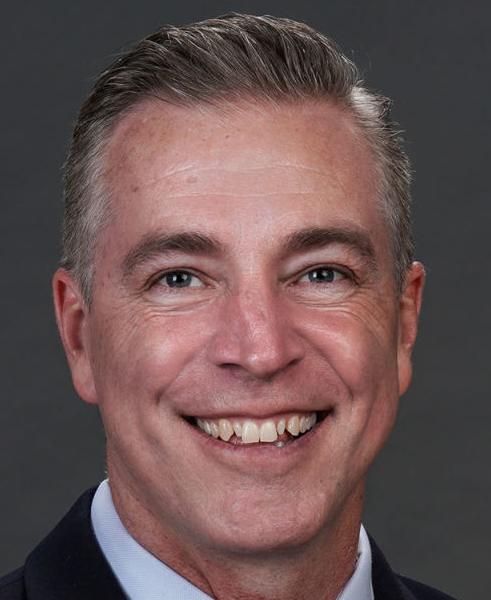 The flyer doesn't mention her opponent, but Begley, who is White, addressed the issue on his Facebook page Wednesday.
"... I committed and am still committed to running a positive, issue-oriented campaign. Candidates should never have to spend time defending against personal attacks," he wrote.
He said in an interview that he didn't know about the flyer before it went out and that he has sent out nine of his own flyers, all focused on the issues and none mentioning his opponent.
"I want to run a clean campaign," Begley said. "OPOA sent that. I had no knowledge of it. They did it on their own. I would not have sent that piece, but they did."
The controversy prompted Begley's campaign manager, Ben Onkka, and Onkka's wife, Crystal Rhoades, to part ways with the campaign Wednesday.
Rhoades, former chairwoman of the Douglas County Democratic Party, was an adviser and volunteer with Begley's campaign, she said.
"I was completely emphatic with Danny that I don't do dirty politics, and that my expectation was that he would direct all of his supporters not to do dirty politics — and if they did, he would reject it immediately," said Rhoades.
Rhoades said she found the ad to be "racist," reflecting a view expressed by some commenters on social media.
Conner said, in response: "Racist is the term used by the far left and the radicals in order to win arguments. There is nothing racist about this mailer, it was pointing out her political position — period."
---