A group of prominent Nebraska Democrats defended Douglas County Attorney Don Kleine on Tuesday and criticized Nebraska Democratic Party leaders for adopting a resolution that lambasted Kleine.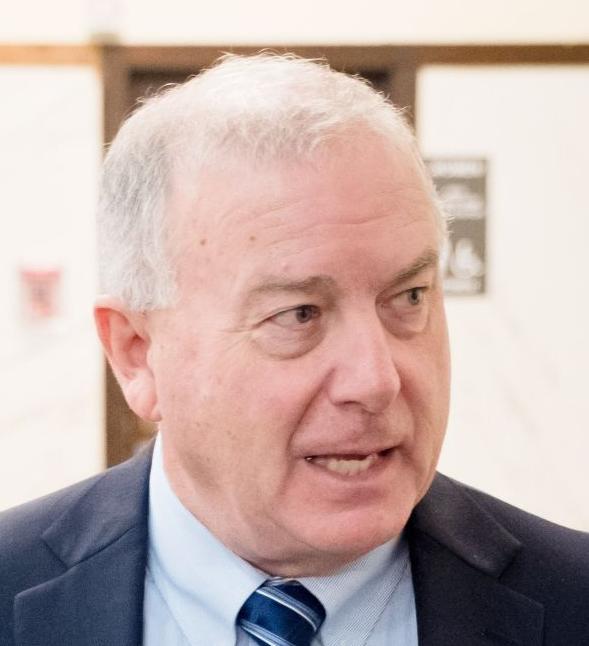 Former University of Nebraska Regent Chuck Hassebrook, former U.S. Sen. and Nebraska Gov. Bob Kerrey, current Omaha City Councilman Ben Gray, former U.S. Rep. Brad Ashford and former State Sen. Bob Krist issued a joint statement Tuesday. Hassebrook and Krist are also former Democratic nominees for governor.
The group took issue with a resolution adopted Saturday by the Nebraska Democratic Party central committee that denounced the way Kleine handled the case of the killing of James Scurlock by Omaha bar owner Jake Gardner during a protest. The resolution said Kleine's actions and comments had "perpetuated white supremacy and sparked deep division in Omaha."
"We were disappointed in the condemnation of Douglas County Attorney Don Kleine by the Nebraska Democratic Party," the five said in their statement. "In our polarized nation, it is critical to first seek the truth, because events do not conform to any ideology, nor always fit what our political view would lead us to believe. Mr. Kleine's actions demonstrate an earnest search for truth, as did his call for a special prosecutor and grand jury."
Presidents of two law enforcement unions in Nebraska also publicly criticized Nebraska Democratic Party leaders Tuesday for their rebuke of Kleine. Omaha Police Sgt. Anthony Conner, head of the Omaha Police Officers Association, and Jim Maguire, an Omaha police officer who leads the Nebraska Fraternal Order of Police, sent a letter to Jane Kleeb, chair of the Nebraska Democratic Party.
"As long-time Democrats registered in Nebraska, we are deeply concerned with the resolution recently adopted by your State Central Committee that falsely and maliciously denigrates a fellow Democrat and respected public servant," Conner and Maguire wrote.
Kleeb could not immediately be reached for comment Tuesday.
Gardner shot and killed Scurlock as the two scuffled outside Gardner's downtown Omaha bar during a May 30 Black Lives Matter protest. Gardner, 38, was white. Scurlock, 22, was Black. Kleine declined to charge Gardner, saying the bar owner had acted in self- defense. After community pressure, Kleine, a Democrat elected to four terms as county attorney, asked for a grand jury and special prosecutor to consider charges. Led by special prosecutor Fred Franklin, the grand jury indicted Gardner on manslaughter and three other charges. Gardner died by suicide on Sept. 20, the day he was expected to turn himself in.
The Nebraska Democratic Party adopted the controversial resolution during an online central committee meeting Saturday. The resolution says the state party will support reform efforts by "denouncing the actions of elected Democrat Don Kleine in his handling of the James Scurlock case in a way that perpetuated white supremacy and sparked deep division in Omaha, partnering with community activists to create an activist issue platform, partnering with racial equity activists and advocates to create a curriculum for political candidates and elected officials on racial equity/anti-racism/cultural competency to be renewed each year; and (creating) a standing meeting with activists to talk about the conduct of the party and its candidates/elected officials."
Ashford said the party "does and must have a no- tolerance position on racial hatred and white supremacy." But he said the group that issued the statement Tuesday wanted to speak together as Democrats who had held or sought high elected offices to seek unity.
"The problem with the entire resolution in my mind was it was divisive," Ashford said. "It was aimed at pushing Kleine down, and he became a metaphor for everybody else except for activists. … Everyone should have a role, not just activists."
Hassebrook said the resolution "does not reflect what this party believes, or the views of many standard-bearers of the party."
The statement from the five said that Kleine's "values, record and behavior are beyond reproach."
"Nor do we see any basis to attack the integrity of the grand jury or Special Prosecutor Fred Franklin," the statement continued. "People of good will and conscience can reach different conclusions in a difficult case where multiple parties, including Jake Gardner and James Scurlock, took provocative actions that contributed to the tragedy."
The group expressed support for peaceful protests and denounced violent protests. They said the overwhelming majority of protests are peaceful. They are forcing Americans to confront a problem in which "some police are murdering African Americans and some police departments are protecting the bad cops who destroy public safety," the statement said.
The controversy comes during a tightly contested election, with the 2nd District congressional seat from eastern Nebraska considered to be in play, as is the district's electoral vote for president.
Conner's and Maguire's letter to Kleeb says that Nebraska Democrats are seeking "the endorsement and support of law enforcement organizations not just to campaign, but also to collaborate on platforms that will improve policing."
"Nebraska Democrats could lead by example and provide a voice for progress but have instead capitulated to the irrational and extremist intentions of those seeking to defund the police and target with hateful purpose those with opposing views," the union presidents wrote.
Kleeb has said that the party is not condemning Kleine, or asking him to resign. It was the body's intention to say his comments about the Scurlock and Gardner case were unacceptable, she has said. If Kleine were to run for reelection, he could expect the support of the Nebraska Democratic Party, Kleeb has said.
Omaha Mayor Jean Stothert, Police Chief Todd Schmaderer and Douglas County Sheriff Tim Dunning have also come to Kleine's defense and criticized the resolution.
---
Omahans remember James Scurlock one month after his death
Scurlock Vigil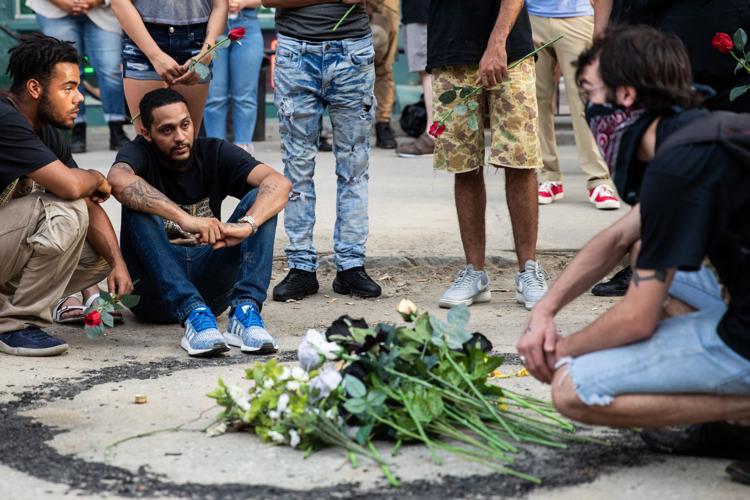 Scurlock Vigil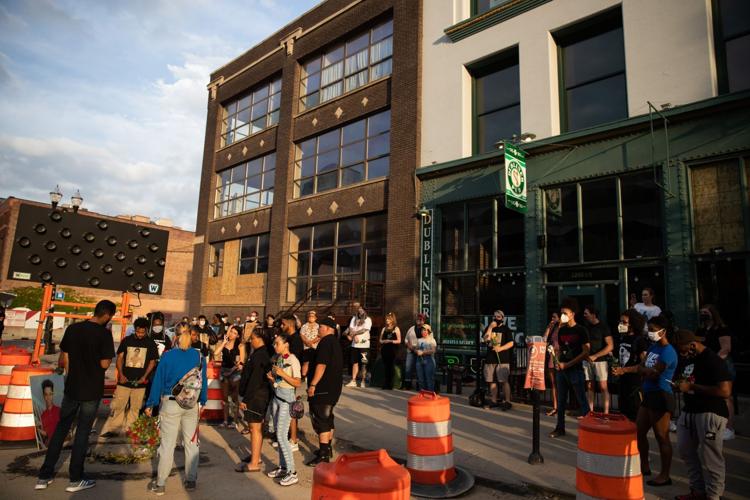 Scurlock Vigil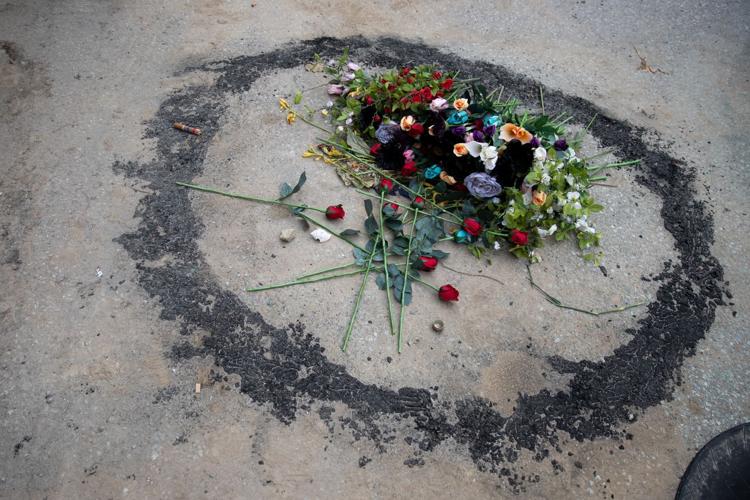 Scurlock Vigil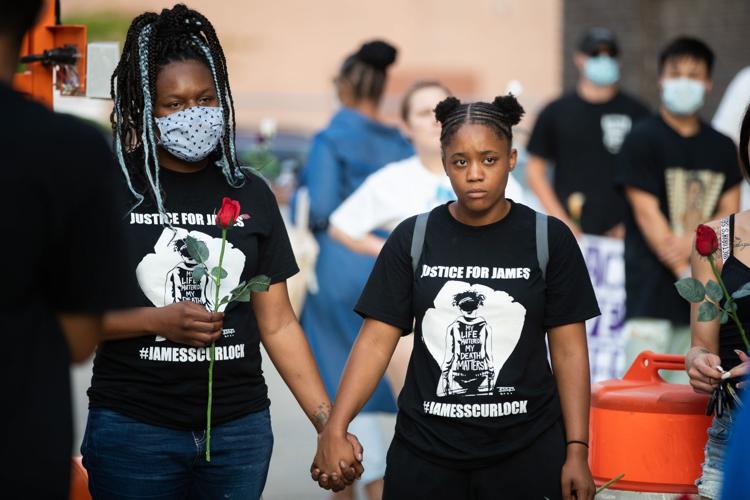 Scurlock Vigil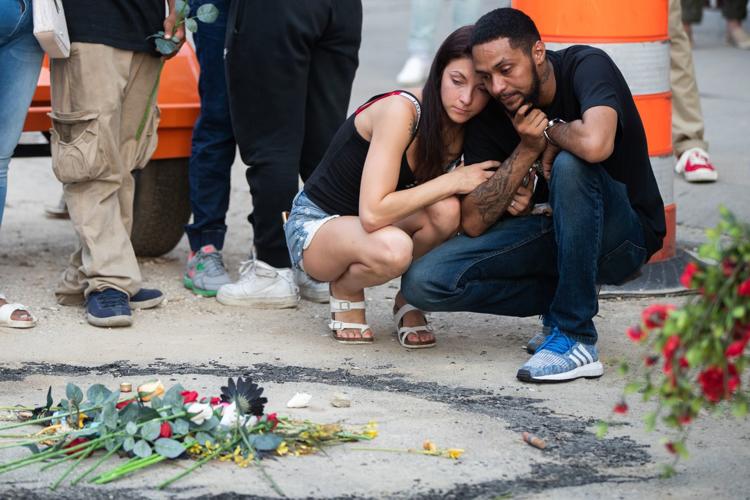 Scurlock Vigil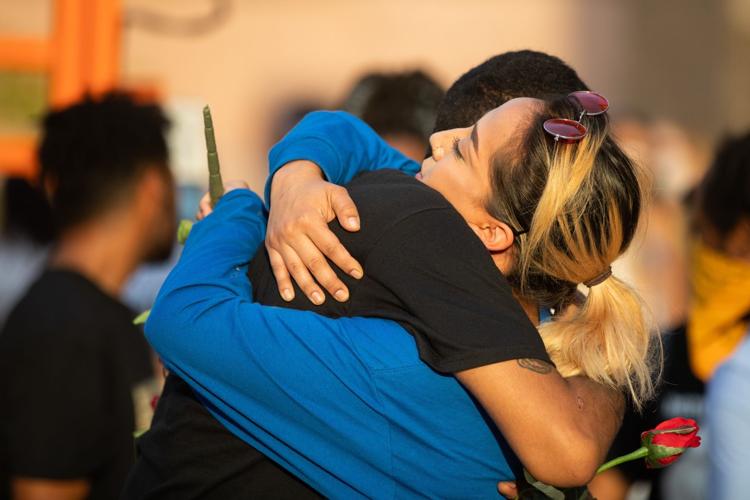 Scurlock Vigil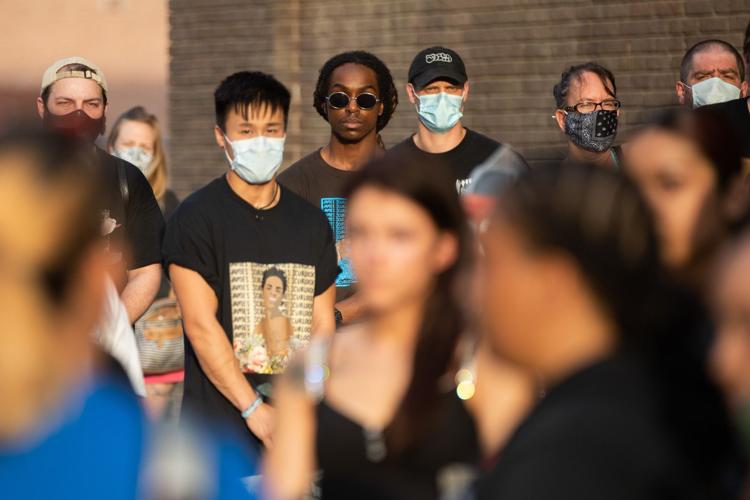 Scurlock Vigil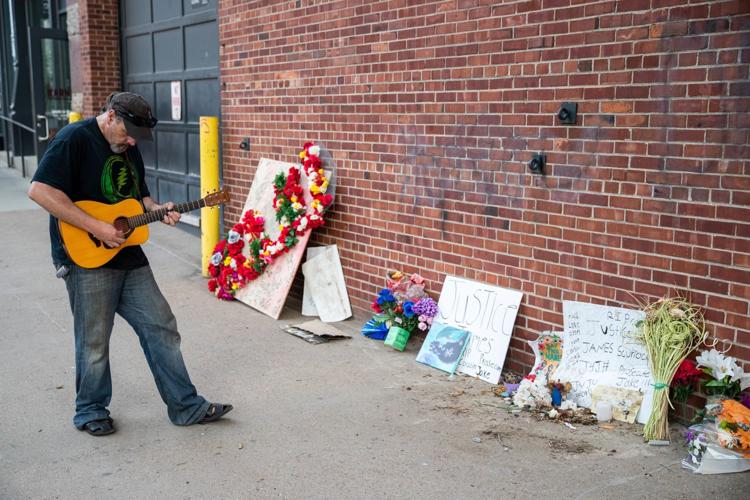 Scurlock Vigil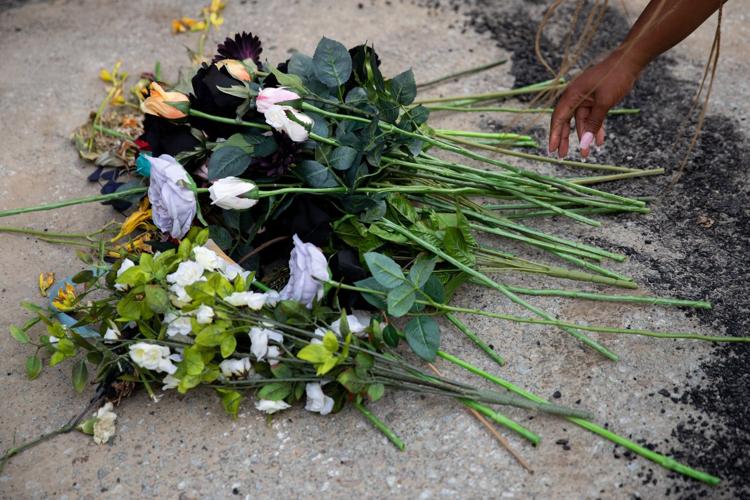 Scurlock Vigil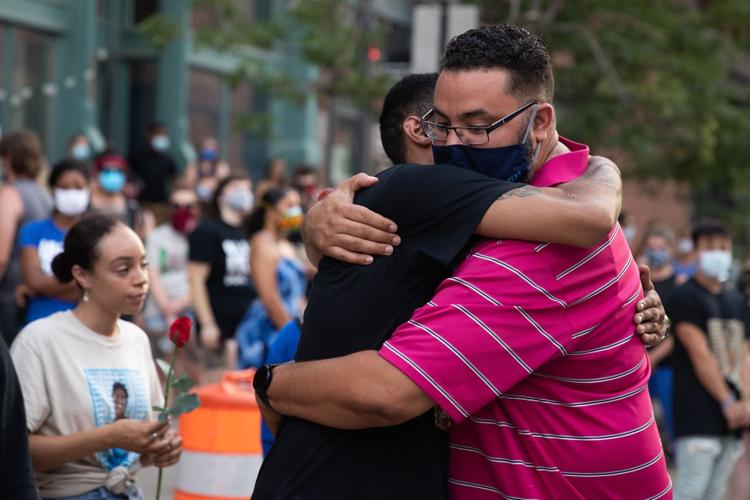 Scurlock Vigil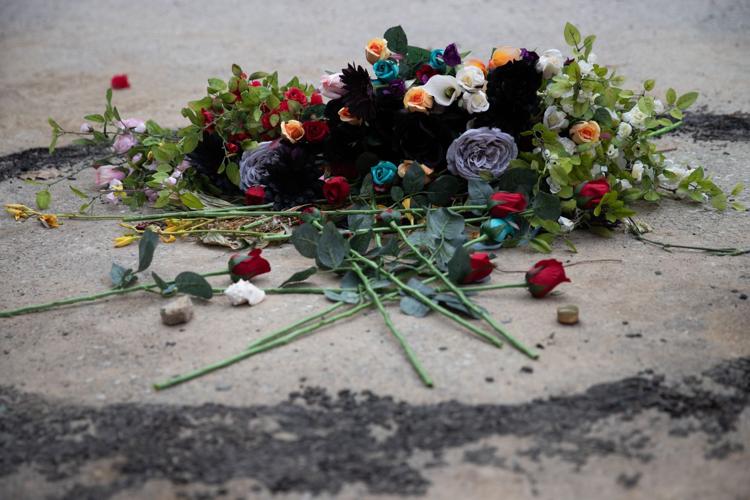 Scurlock Vigil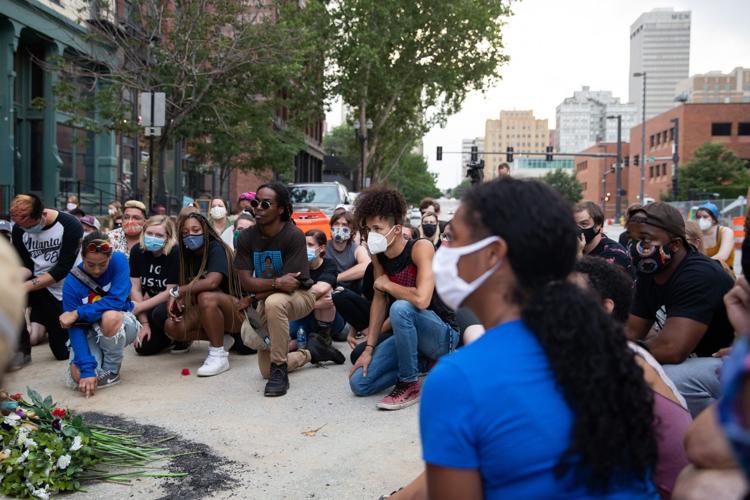 Scurlock Vigil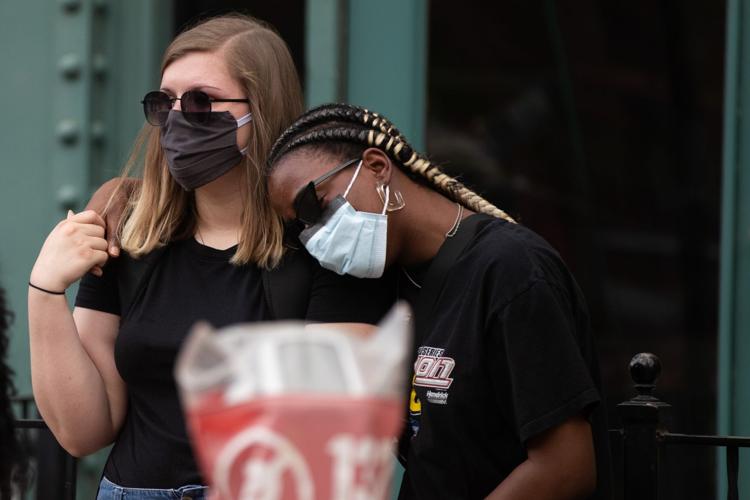 Scurlock Vigil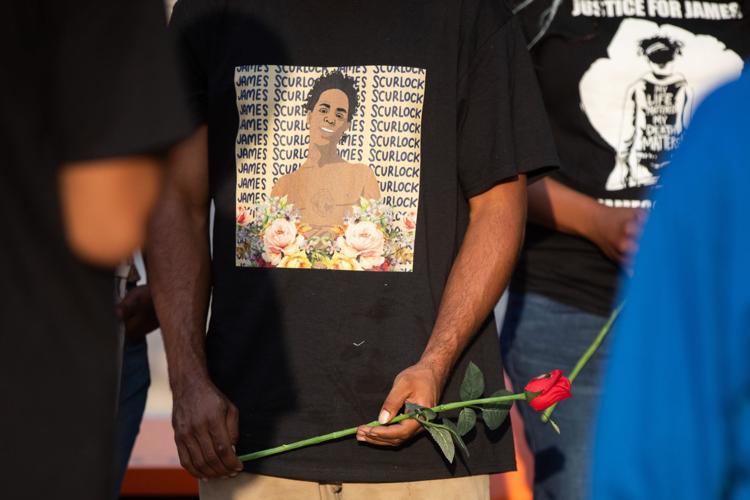 Scurlock Vigil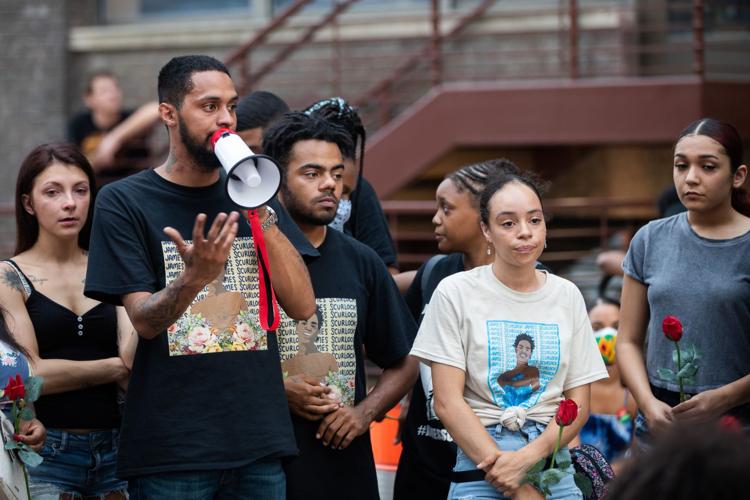 Scurlock Vigil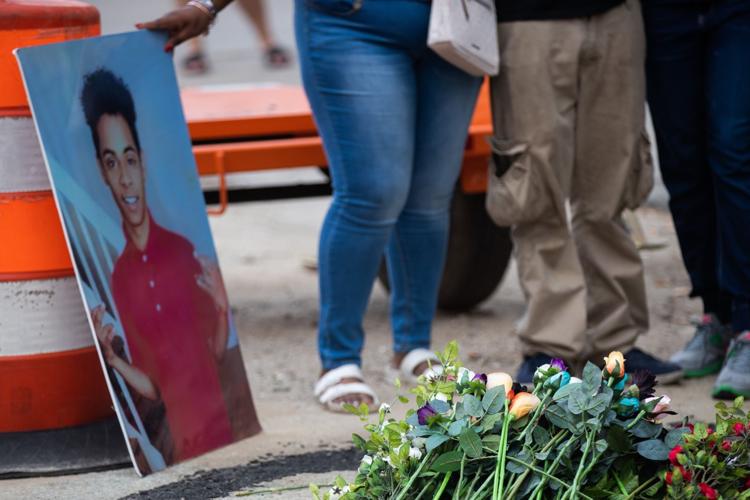 Don Kleine Protest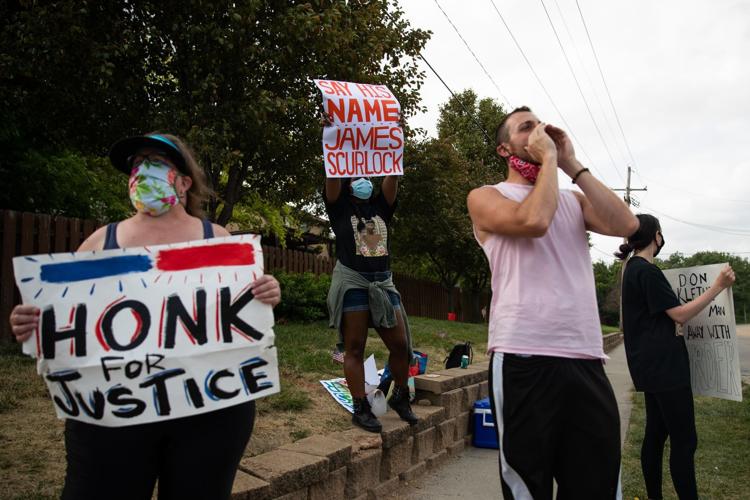 Don Kleine Protest
Don Kleine Protest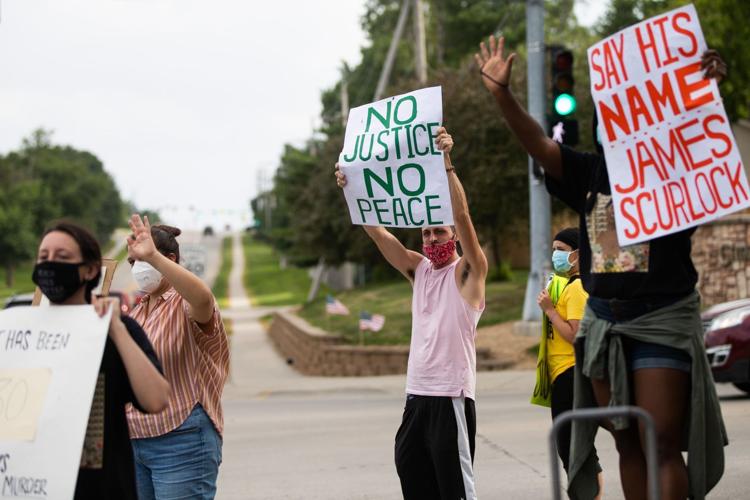 Don Kleine Protest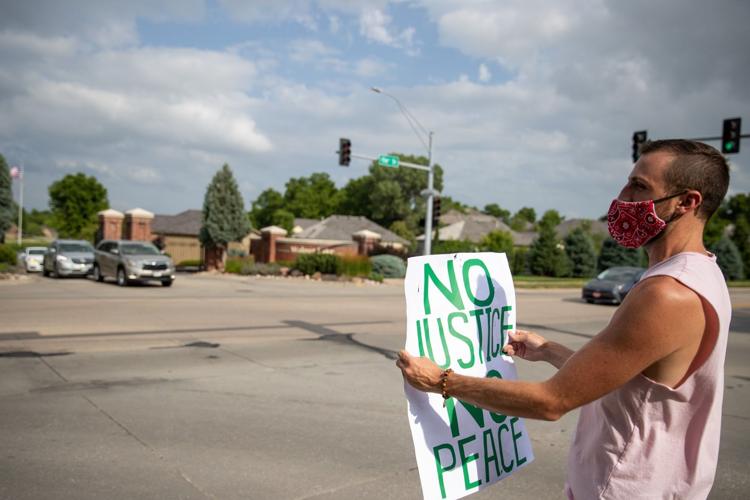 Don Kleine Protest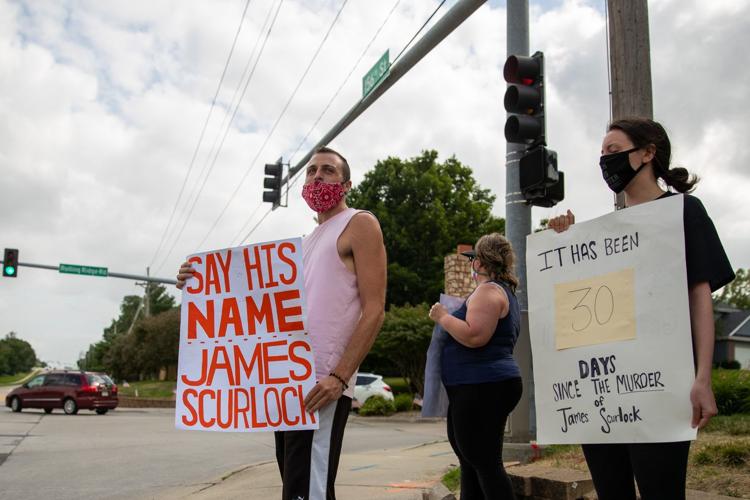 Get Election 2020 & Politics updates in your inbox!
Keep up on the latest in national and local politics as Election 2020 comes into focus.