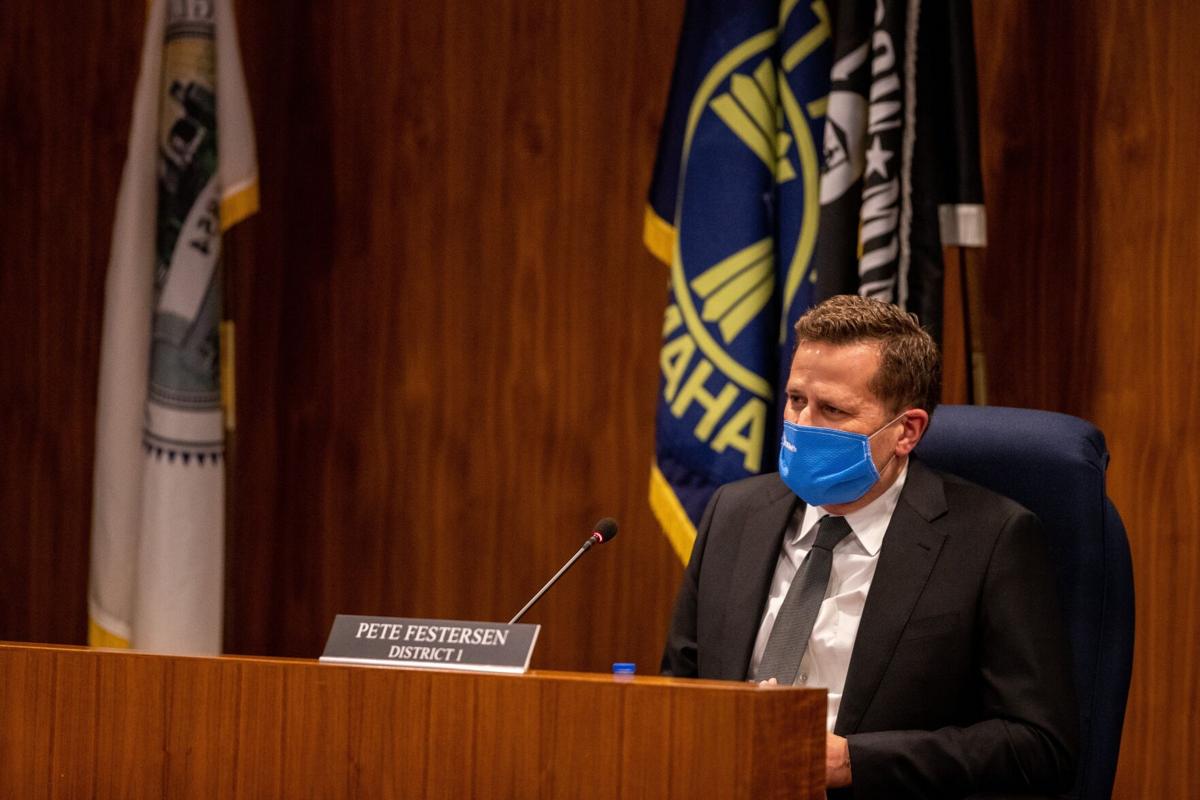 The videoconferencing service Zoom will be a permanent fixture at Omaha City Council meetings.
Virtual testimony at public meetings in Nebraska has been allowed since December under an executive order by Gov. Pete Ricketts. Tuesday's vote means that option will remain in Omaha even after the coronavirus pandemic ends.
There was little public comment on the change. One person, Luis Jimenez, said he supported the measure because it will allow more people to speak to the council directly.
Councilman Pete Festersen, the sponsor of the resolution, has said it will make the City Council more accessible to more people.
Councilman Brinker Harding said he was supportive of the change after receiving assurances that city officials have the ability to mute or kick out Zoom speakers who are disruptive.
Those who want to virtually speak on agenda items must register with the City Clerk's Office by 4:30 p.m. on the Monday before each 2 p.m. Tuesday meeting. Those who fail to register in advance can still show up in person to speak on an issue.
Presentations that accompany virtual testimony must also be submitted to the clerk a day in advance.
Council President Chris Jerram thanked City Clerk Elizabeth Butler for her office's work to embrace and offer the technology.
Festersen noted another benefit of virtual testimony beyond accessibility and the pandemic: Tuesday, a day after Omaha received nearly a foot snow, was the perfect day to sit at home, sip a cup of coffee and tell the City Council what you think.
---
Our best Omaha staff photos of January 2021