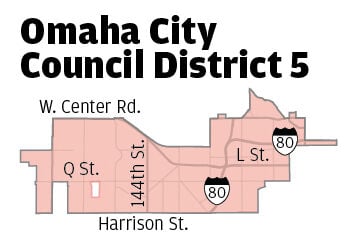 It was too close to call the Omaha City Council District 5 winners Tuesday night, but incumbent City Councilwoman Colleen Brennan appeared to have lost her seat on the Omaha City Council months after being appointed.
Don Rowe, a Republican, was leading in early unofficial results, with Republican Kathleen Kauth, a small business owner, close behind. Democrat Patrick Leahy was running in a close third. Brennan, a Democrat whom the City Council appointed in December, was well behind in fourth.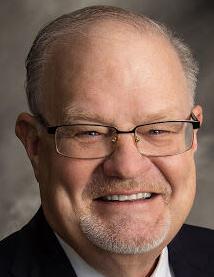 The top two candidates will advance to the general election in May, regardless of political party.
Brennan was barely ahead of Republican Jeff Moore, an insurance agent on the Omaha Planning Board, and Democrat Kate Gotsdiner, donor services coordinator for a nonprofit. Stagehand and union leader Destiny Stark was a distant seventh.
Rowe, the 66-year-old vice president of sales at Millard Lumber, has stressed a need for more dense development in west Omaha, including more affordable housing and starter homes. He has the endorsement of the Metro Omaha Builders Association and former Omaha Mayor Hal Daub.
"I've positioned myself as the business leader, making business decisions, a commonsense conservative," Rowe said.
Kauth, 51, is a mediator and conflict coaching consultant. She said either Rowe or Leahy would be tough competitors in the general election.
"But I know Don better and we've kind of joked that the best prospect would be to have two Republicans going in (the general) and then we'd at least have a Republican holding that seat," she said.
Leahy, 53, who served for eight years on the Metropolitan Community College board, has pressed for improving high-speed wireless access throughout the city, increasing affordable housing and more equitable mass transportation.
Leahy, senior architect and urban planner at CMBA Architects, said he is a fiscal conservative.
"But I'm looking for a more progressive Omaha, making Omaha a better city," Leahy said.
The council had chosen Brennan from among 17 applicants to finish the term of Councilman Rich Pahls, who was elected to the Nebraska Legislature.
"I'm just staying positive and I'm thankful for all the people who have supported me," Brennan said Tuesday night. "I'm still here (on the council) until June for sure and I will make the best decisions for the people of Omaha."
---
Our best Omaha staff photos of March 2021