Sarpy County Board members have asked another elected official to step aside amid allegations of misconduct.
Tuesday, the board voted 4-0, with one member abstaining, to pass a resolution objecting to Sarpy County Public Defender Tom Strigenz's behavior, which, they say, included having sex with a subordinate on county property.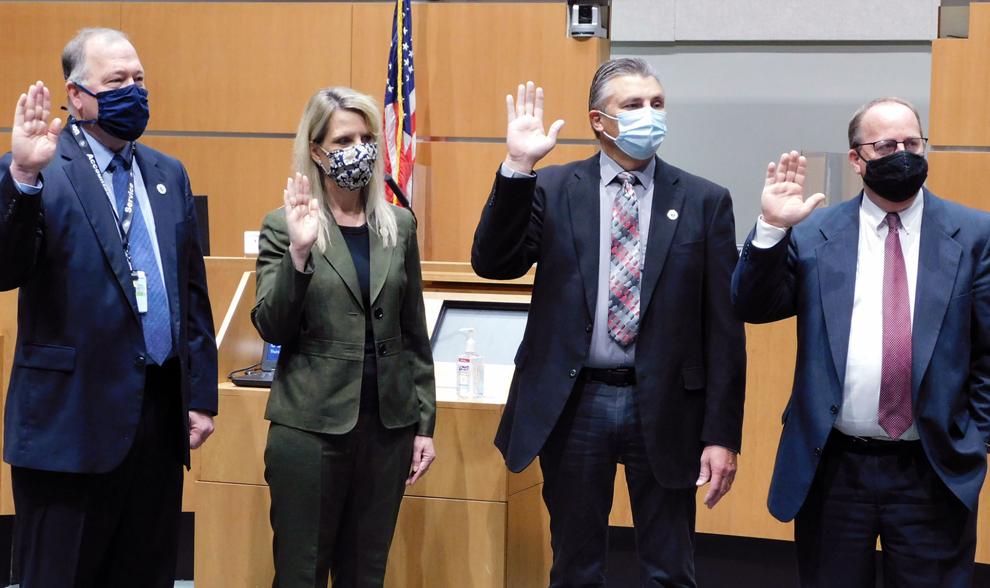 "Strigenz is having a sexual relationship with a subordinate employee, engaging in sexual conduct on County property, and his conduct is causing discontent in the Public (Defender's) Office," said the resolution, introduced by Board Chairman Don Kelly.
The board has "asked Strigenz to voluntarily resign, which he declined to do," according to the resolution.
Kelly wrote that the County Board has no authority to force an elected official to resign. However, the board "encourages employees to promptly report any additional information or concerns to Human Resources."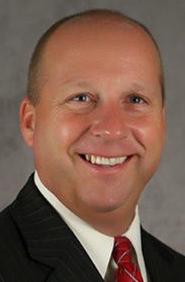 The board said it received three anonymous complaints about Strigenz and his relationship with an employee.
The World-Herald received a copy of one of those anonymous complaints. In it, the unnamed writer complained that Strigenz had a sexual relationship with an employee that included "sex in the office." It also alleged that Strigenz gave the woman a higher salary and job duties.
According to the resolution, "The complaints also alleged that Strigenz is engaged in an 'abuse of power' and that his conduct 'opens the county for a sexual harassment lawsuit.'"
After the meeting, Strigenz rejected the complaints.
"I deny the allegations," Strigenz said. "The (board's) objection is noted. This matter is now resolved. I can move on.
"I've always encouraged my employees to report harassment and discrimination. I urge and strongly urge all employees of Sarpy County to report any harassment discrimination, anything to HR, where they feel unwelcome. Because going to work is not good when you're not feeling welcome."
After receiving the anonymous complaints, the board hired an outside law firm to investigate Strigenz and his office.
According to the resolution, the board alleged that Strigenz committed the following misconduct:
Dishonesty. "Strigenz told Human Resources that there was 'no truth' to the allegation that he was having a sexual relationship with a subordinate employee. However, the investigation concluded it was more likely than not that Strigenz was dishonest about this relationship."
Interference with an investigation. "Following initial interviews, Strigenz notified outside counsel that they 'may not have any unsolicited contact with any member of the Sarpy County Public Defender's Office.' Strigenz also threatened and intimidated witnesses involved in the investigation."
Appearance of impropriety. "Multiple employees reported Strigenz gave preferential treatment to the subordinate employee with whom it was alleged Strigenz was having a sexual relationship."
"The investigation involved multiple witness interviews and evidence gathering which support the conclusion that there is merit to the allegations in the anonymous complaints," the board's resolution said.
Strigenz, a Republican who was elected to his fifth term as public defender in November 2020, denied everything. He refused to answer The World-Herald's specific questions about his relationship with the employee, except to reassert the denial.
"Bottom line is, this matter is finalized, it's over," he said. "And as far as I'm concerned, I'm going back to my office to continue to zealously represent the matters and the clients that have been entrusted to us."
Strigenz's wife, Omaha attorney Mandy Strigenz, filed for divorce in October. It was granted in May.
The Sarpy County Board's move marked the second time this year that it has requested the resignation of an elected official.
This spring, the board voted unanimously to begin the removal process of Treasurer Brian Zuger in the wake of a state audit that detailed alleged accounting missteps by Zuger's office. Those included miscalculated tax distributions to school districts and inaccurate financial reconciliations.
The county has said that no money is missing. Zuger sued to contest his removal, and the matter is pending in court.
State law affords the board a path to remove treasurers because they handle and process taxpayer money. No such provision is available for other elected officials.
The paths to removal of other elected officials such as public defenders include voters launching a recall petition or voting them out of office at their next election. County attorneys and public defenders also have been removed from public office after losing their law licenses.
---