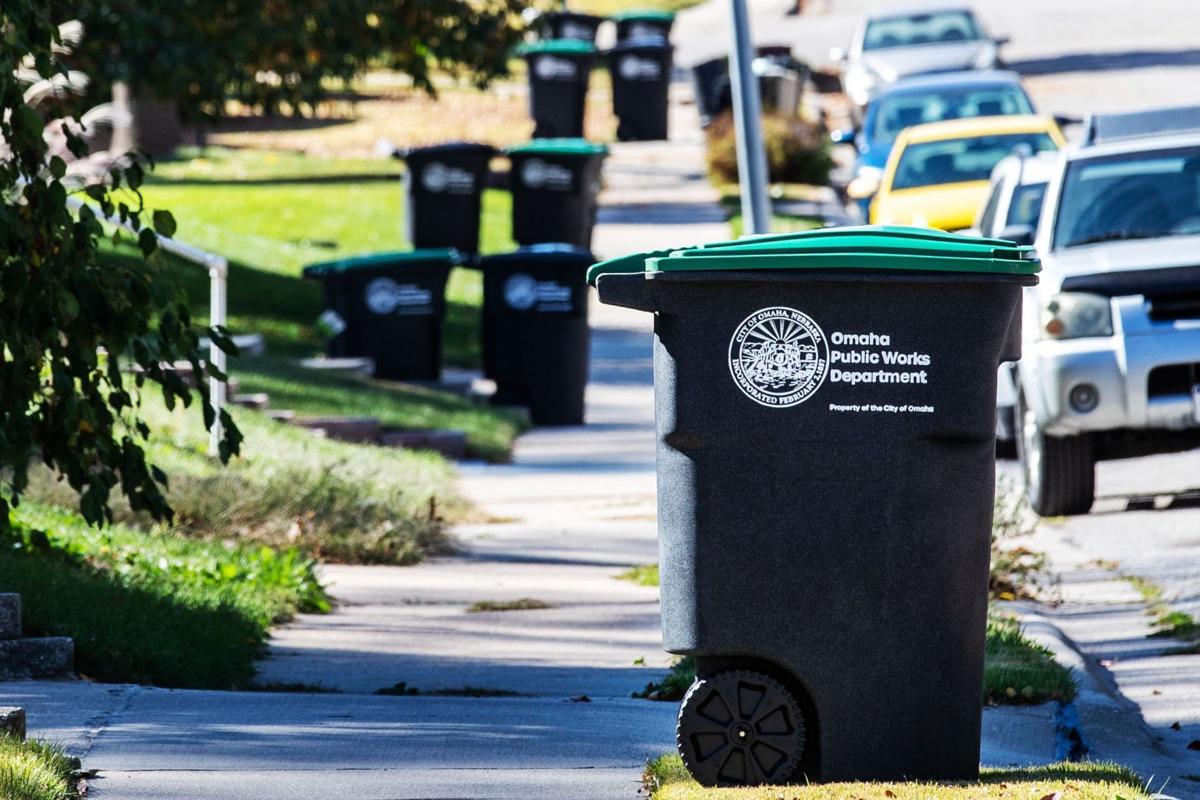 A City Hall debate over who should process Omaha's recyclables will come to a vote this week, but it's not clear whether Mayor Jean Stothert's choice for the multimillion-dollar annual contract has enough support to win the job.
Stothert and Public Works officials have recommended that a 10-year contract be awarded to NebraskaLand Recycling, arguing that the operation led by former Husker wingback Lance Brown can offer the same recycling services Omaha currently receives from Firstar Fiber — who has processed the city's recyclables since 2006 — for $1.3 million less per year.
But some City Council members, the CEO of Firstar and community recycling advocates say the city is choosing price over quality. They say they're concerned that Brown's business isn't equipped to handle the additional recycling load from the city — especially come Nov. 30, when every Omaha household will have a 96-gallon recycling cart to put at the curb. In other cities, such carts have doubled how much people recycle.
Council members and nearby residents also have said that NebraskaLand's recycling facility is too close to a neighborhood.
On Tuesday, the council will vote on whether to award NebraskaLand the 10-year contract. Stothert has said she's unlikely to put forward a different bidder if the council votes against the $2.28 million annual contract with NebraskaLand, which submitted the lowest bid. Council members delayed a vote earlier this month to gather more information.
The current contractor, Firstar Fiber, had submitted a bid of $3.55 million a year for 10 years, or slightly more for five years. Waste Management, the city's outgoing solid waste hauler, bid only on a five-year contract at $3.65 million a year.
City officials contend that the bids by Firstar and Waste Management are out of line with comparable markets in the Midwest, including Des Moines and Kansas City. The two companies say the fact that two established processors submitted bids in a similar range, well above what NebraskaLand submitted, should demonstrate what a reasonable bid looks like in Omaha, located far from many end-market buyers.
Stothert said the city is committed to recycling, even if council members don't vote for her recommended processor. Materials will not be sent to the landfill, she vowed.
If the city doesn't award a contract to a processor, Stothert said it's possible that the city would seek to amend its contract with Omaha's new solid waste hauler, FCC Environmental Services, to take recyclables to one or multiple processors and pay whatever the daily retail rate is. That would be only a temporary solution.
But some council members, including Pete Festersen, Vinny Palermo and Aimee Melton, told The World-Herald last week that they're concerned about the prospect of not securing a contract with one processor.
The proposed contract with NebraskaLand would allow the city to receive monthly weight reports to ensure that the city's recyclables are indeed being processed and not sent to the landfill. Palermo said that would be more difficult to track without a contract.
"The thought of not having a contract nailed down ... I know it jeopardizes recycling," Palermo said.
Brown founded NebraskaLand in 2016, starting off as a processor of commercial recyclables. The company in July added residential recycling to the mix.
During a public hearing last month, Brown told council members that his business of 30 to 32 employees processes about 25,000 tons of recyclables each year, about 7,000 of which consisted of residential materials.
To take on the 15,000 to 20,000 tons that the city contract is expected to add each year, Brown said he would only need to add a second shift of 20 to 22 employees. He has purchased another conveyor belt to process more material, and the city contract requires that the company install a truck scale to weigh how much material comes into the facility.
Since beginning to accept residential materials, Brown said he has added a number of other devices to expand his business and speed up the sorting process.
"To bring on another 20,000 tons of capacity into our operations is very easily done," Brown said in an interview.
But Dale Gubbels, CEO of Firstar, said he isn't confident that an operation the size of NebraskaLand can handle the city's recycling processing.
Gubbels said Firstar over the last 15 years has invested millions of dollars into its facility near 103rd and I Streets, purchasing and developing technology to increase its recycling efforts.
In 2019, Stothert rejected a $4 million bid from Firstar to continue processing city recyclables, which Gubbels said would have allowed his company to make needed upgrades to handle an increased load as people recycle more.
"(NebraskaLand's) operation is the equivalent of what recycling was 20, 30 years ago," Gubbels said.
Firstar's facility is spread over about 17 acres; the NebraskaLand site is on 2 acres. Melton, who has visited both companies, said the differences between the NebraskaLand and Firstar sites were "striking."
Councilman Brinker Harding said he still has questions about the logistics of how multiple trucks will navigate driving on and off a scale, dumping materials and exiting the NebraskaLand facility, given the size of the site.
Council President Chris Jerram said he doesn't have confidence in NebraskaLand.
"I don't see how they can have the capacity, both in terms of their operation and their facility site, to handle what's coming," he said in an interview.
Councilman Pete Festersen, an avid recycling advocate, said Friday that he thinks Firstar has better experience and a more "sophisticated operation."
But "it would be concerning to me to have no contract at all because I don't want there to be any question that the City of Omaha is committed to recycling long term," he said.
NebraskaLand, near 39th and D Streets south of Interstate 80, is situated in a row of industrial businesses that are along the northern edge of a neighborhood.
Some neighbors and council members have expressed fears that the increase in truck traffic to and from the site will lead to a clog of trucks on D Street that will impede traffic.
A traffic analysis by the Public Works traffic engineering division found that the NebraskaLand contract would add 24 truck trips per day, representing less than 1% of the total traffic along the east leg of the road, according to the report. No changes are needed to the roadway, the report concludes.
Jim Theiler, assistant director of environmental services for the city's Public Works Department, said the city is in discussions with NebraskaLand and FCC, who will haul the city's recycling to the next processor, about how to coordinate drop-offs to avoid backlogs.
Even so, Jerram said he worries that trucks waiting to be weighed and drop off materials could impede traffic and the nearby South Omaha Trail.
But Stothert and Theiler said the city has done its due diligence to analyze traffic and the operational capacity and financial status of NebraskaLand.
"I'm confident (NebraskaLand) can do the work," Stothert said.
Neighbors also have complained to the city about trash and debris finding its way from the NebraskaLand site into the neighborhood. Brown said his crews pick up litter twice a day and will increase those efforts if necessary.
The city has accused Firstar of a "pattern" over the years of not being able to fulfill contract requirements and asking Omaha for money to process materials. Omaha in 2019 started paying to recycle, agreeing to pay Firstar $25.92 per ton to process what people recycle after the company threatened to stop accepting the city's recycling.
Gubbels said Firstar had to fight to convince the city that it needed to start paying for recycling, but the city refused for a long time.
"The dirty little secret about Omaha's approach to recycling has been to do it as cheaply as possible and put the risk on the processors," Gubbels said.
Councilman Ben Gray said Friday that he has concerns about awarding any company a 10-year recycling contract because of how volatile the markets have been.
Stothert said the volatility of the market concerns her, too. Every city that recycles has some risk right now, but Stothert said recycling remains a priority.
"Whoever we pick, we don't have any guarantee that recycling will stay as strong as it is now or will ever get stronger, but we do want to do it," she said.
Under current market rates, the city expects to get a rebate, based on the sale of recyclables, of between $700,000 and $900,000 each year. But Theiler stressed that the estimate could change if the market swings either direction.
Photos: Our best staff images of October 2020
Turtle Voting Power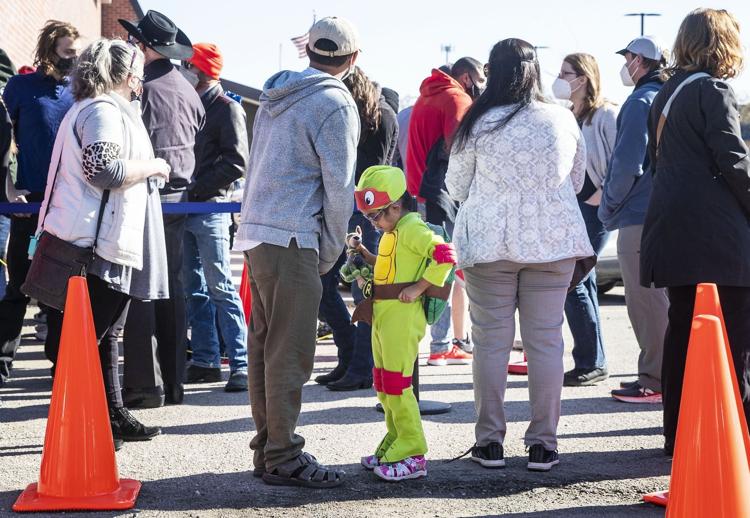 Early Vote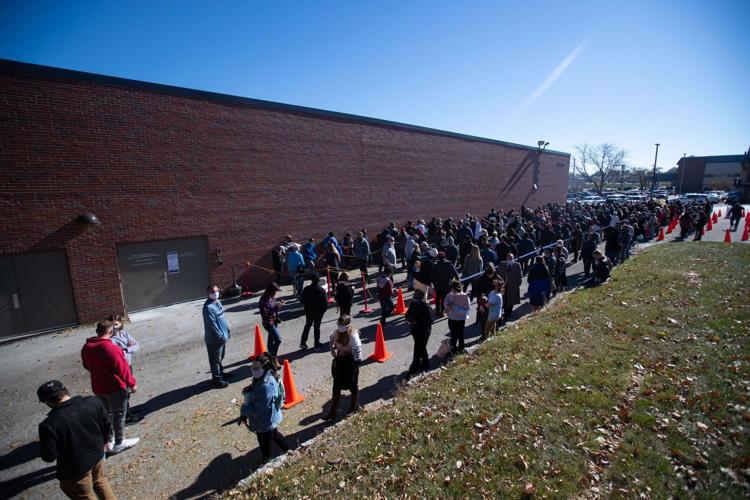 Flex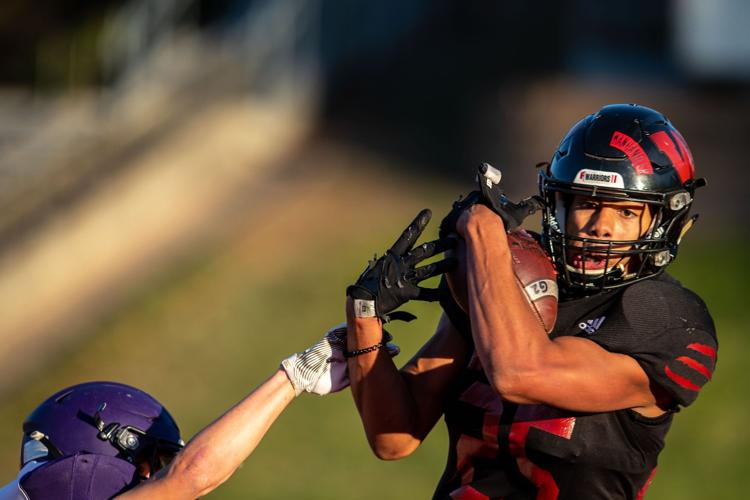 Pass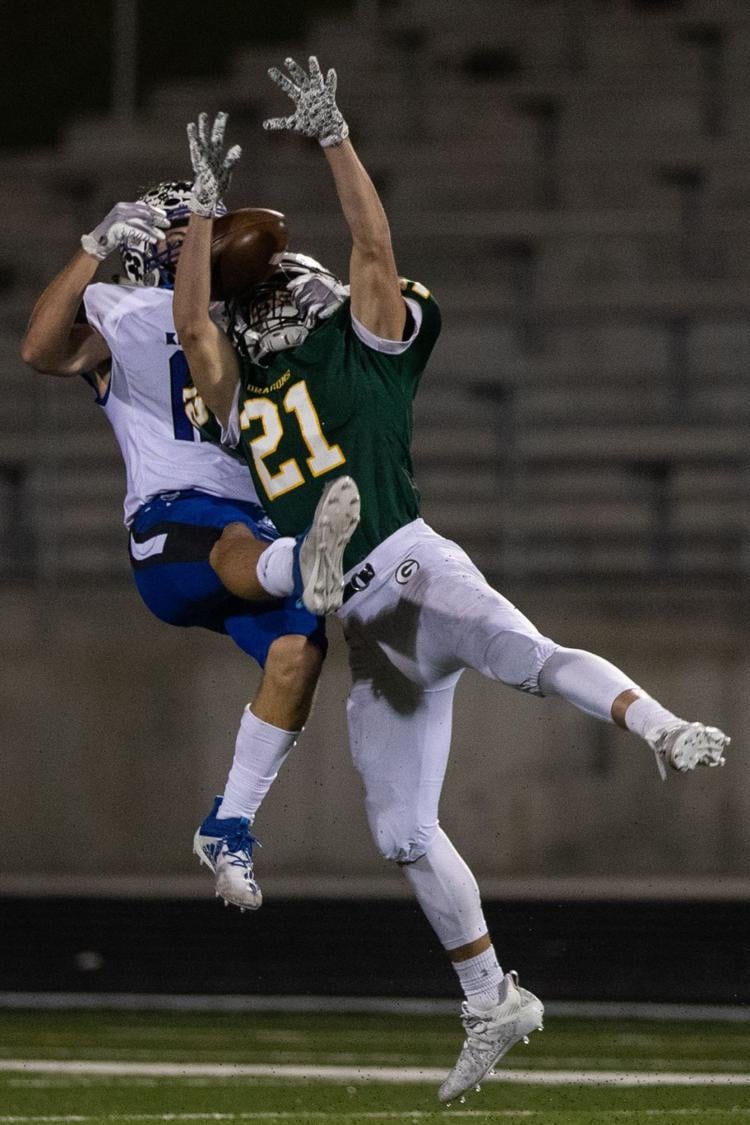 Guard
President Trump Visits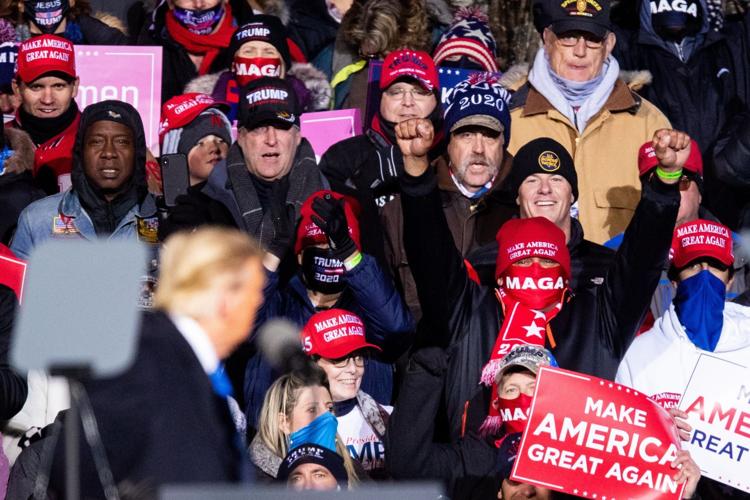 Snow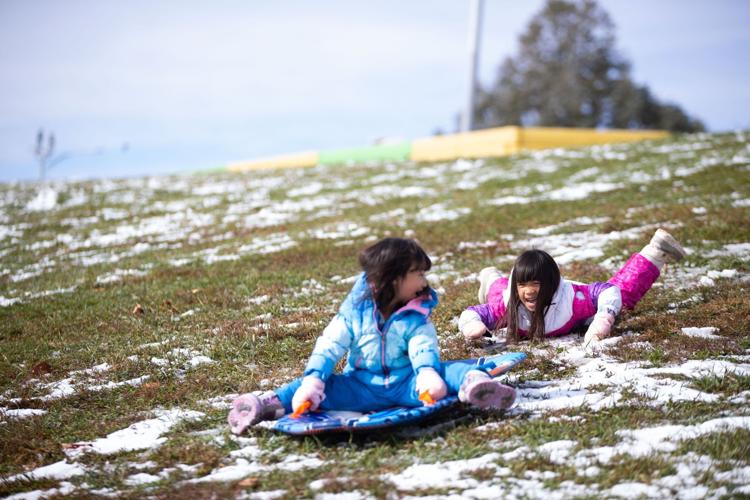 Jump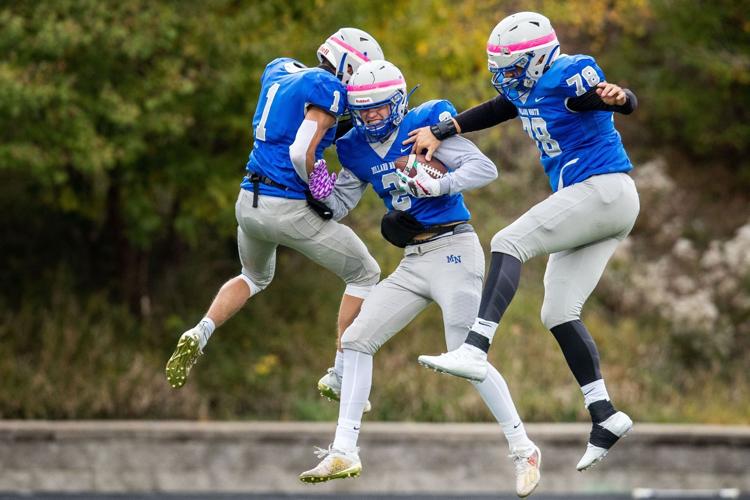 Ready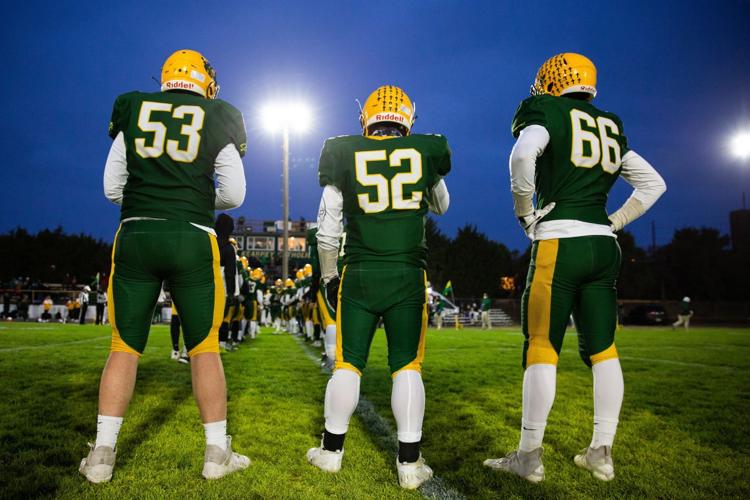 Cold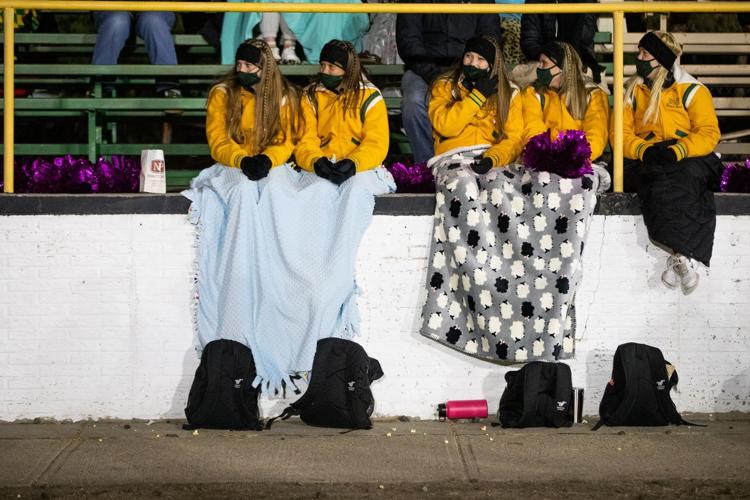 Opposite Worlds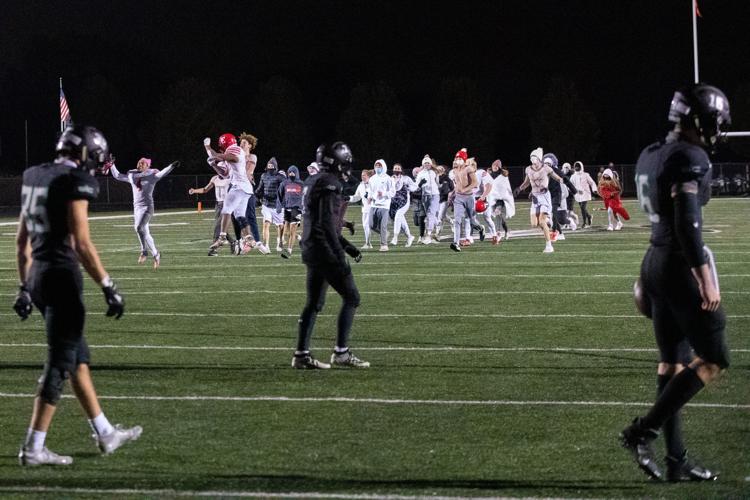 Eye on Ball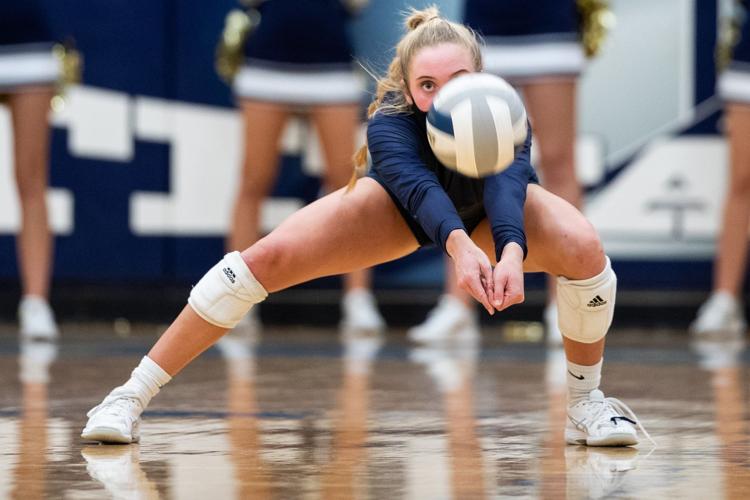 Spooky Vote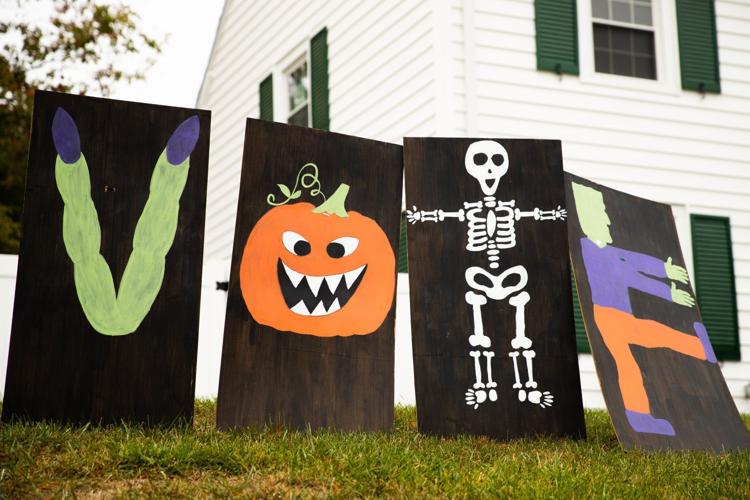 Colorful Run
High school first day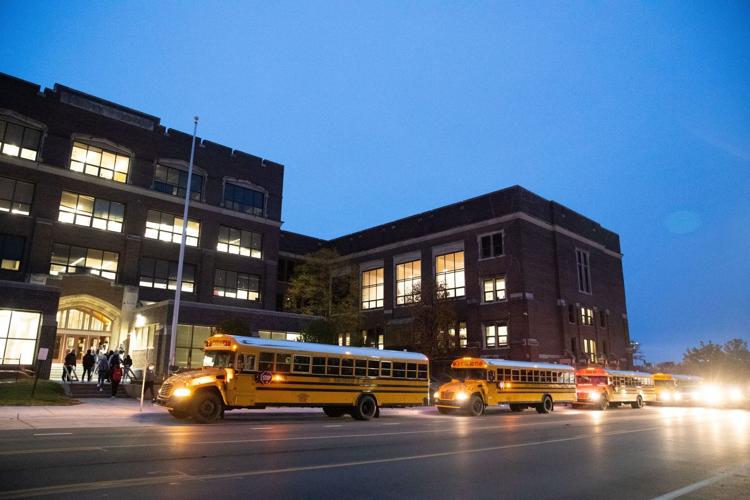 Cheer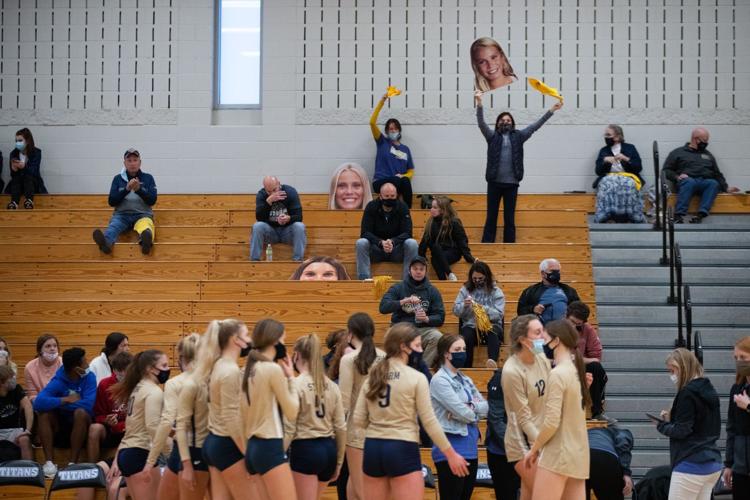 Softball Champs 1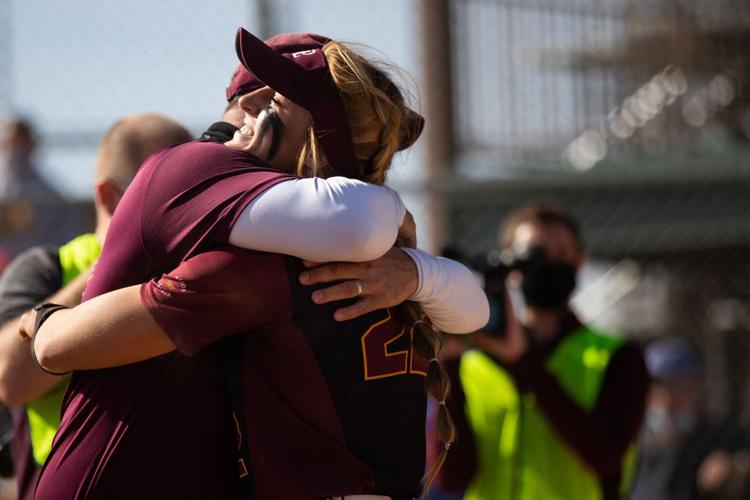 Softball Champs 2
Drum
Stiff Arm
Pumpkin Paint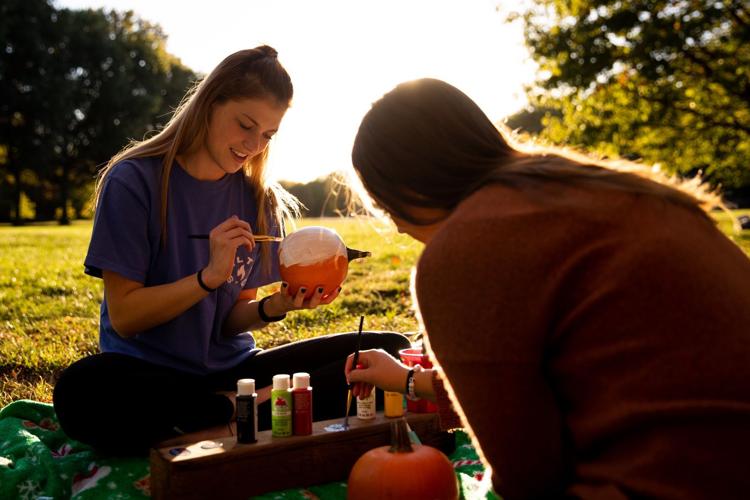 Renovate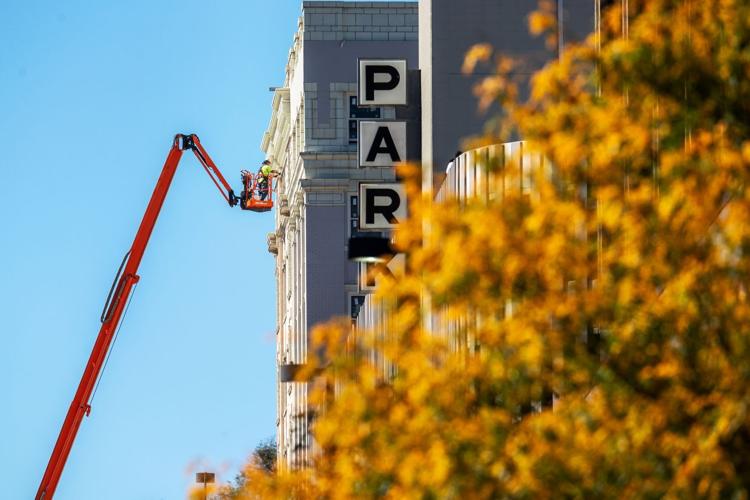 Nature Color
Build
Enter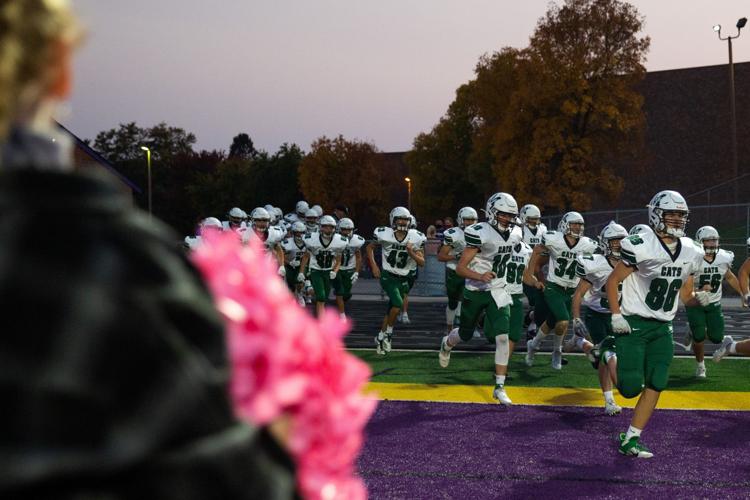 Harvest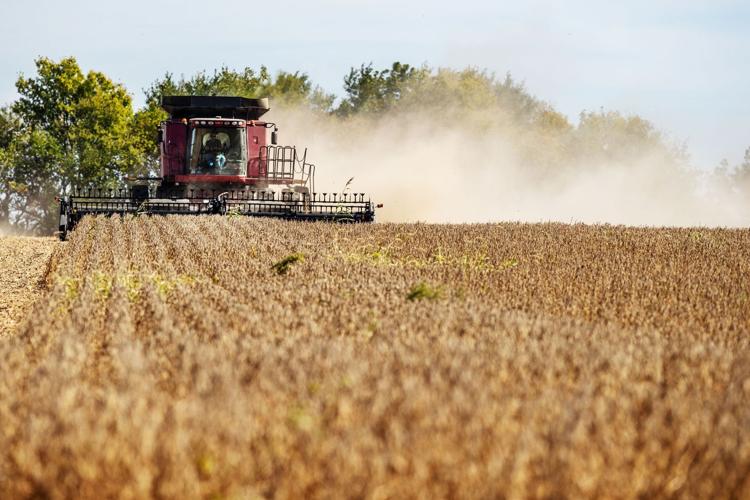 Jump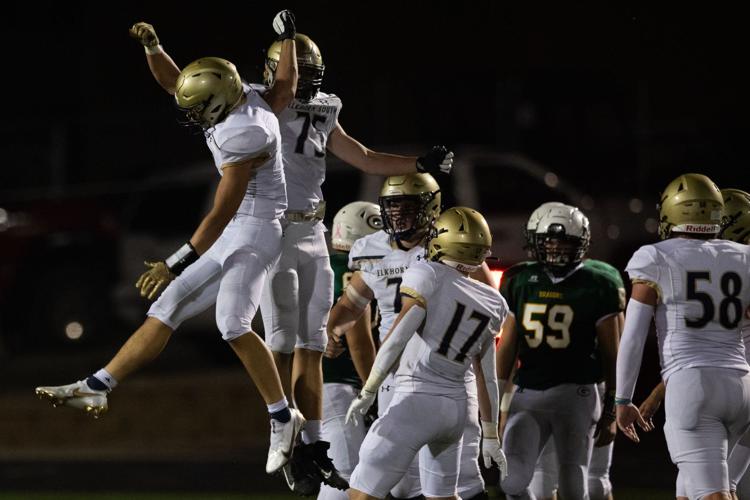 Roses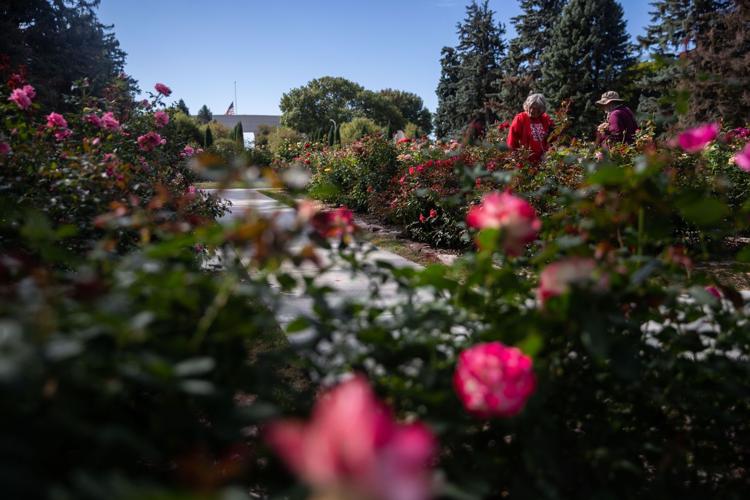 Friday Night Lights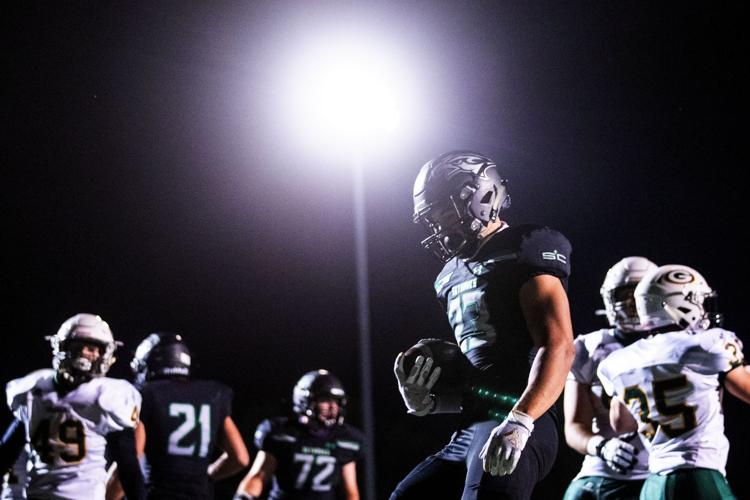 Vice President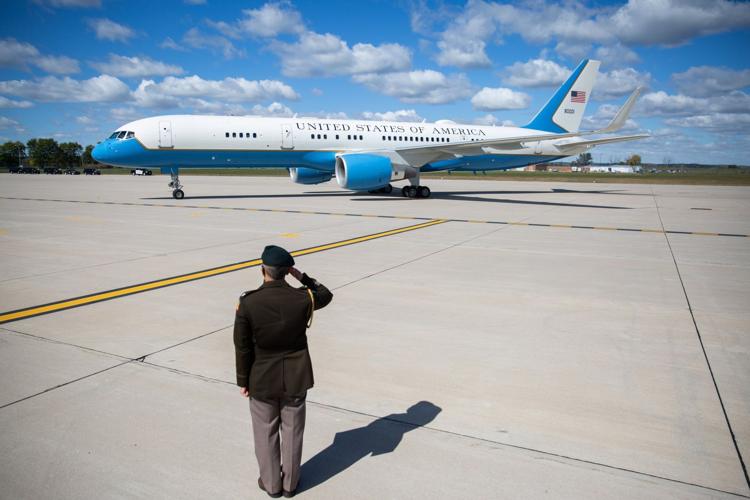 Touchdown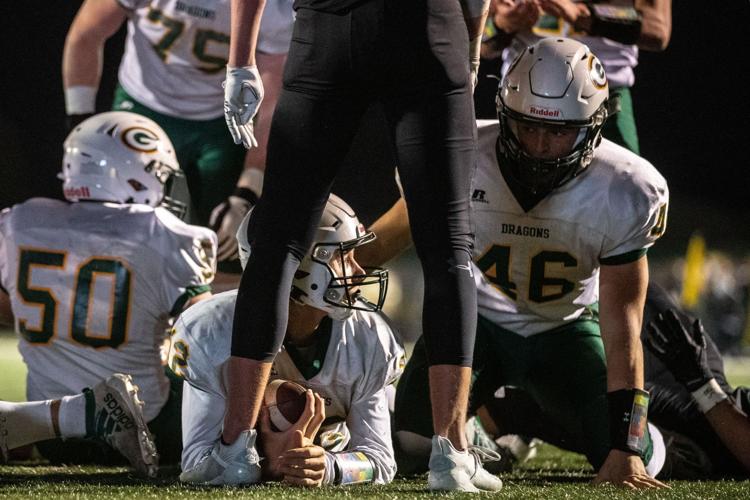 Pet Parade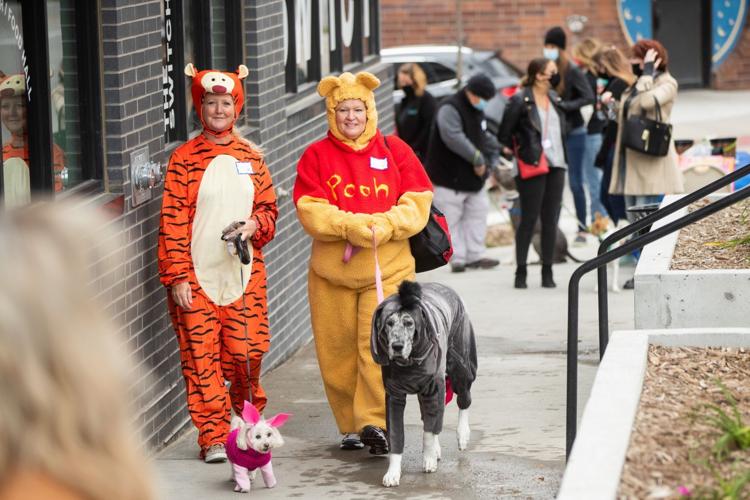 First Day Back
Get Government & Politics updates in your inbox!
Stay up-to-date on the latest in local and national government and political topics with our newsletter.