Mayor Jean Stothert began her bid for a third term Wednesday touting her record on public safety, redevelopment and a bond issue to improve the city's streets.
The mayor started her speech by celebrating a growing Omaha Police Department, following a summer of protests seeking increased police accountability.
Stothert emphasized her work with Police Chief Todd Schmaderer to add a fifth police precinct and budget for 100 new officers, which she said helps police respond faster and reduce crime.
"Going forward, our goal is to make a very good police department even better," said Stothert, a Republican.
A number of other potential candidates, including some Democrats, are considering running for mayor. The race is officially nonpartisan.
In a nod to this summer's protesters and work to build relationships in communities of color, Stothert stressed the city's record-low number of shootings by police.
She also said the new police contract would provide "citizens a better way to voice complaints about the conduct of police officers," although some critics say the process still needs more independent oversight.
Stothert, 66, also pointed to her work to pass a $200 million street-improvement bond issue to address a decades-deep backlog of street work.
She called the 2019 pothole season terrible and said "I think everybody realized that something had to get done and it had to happen really quickly."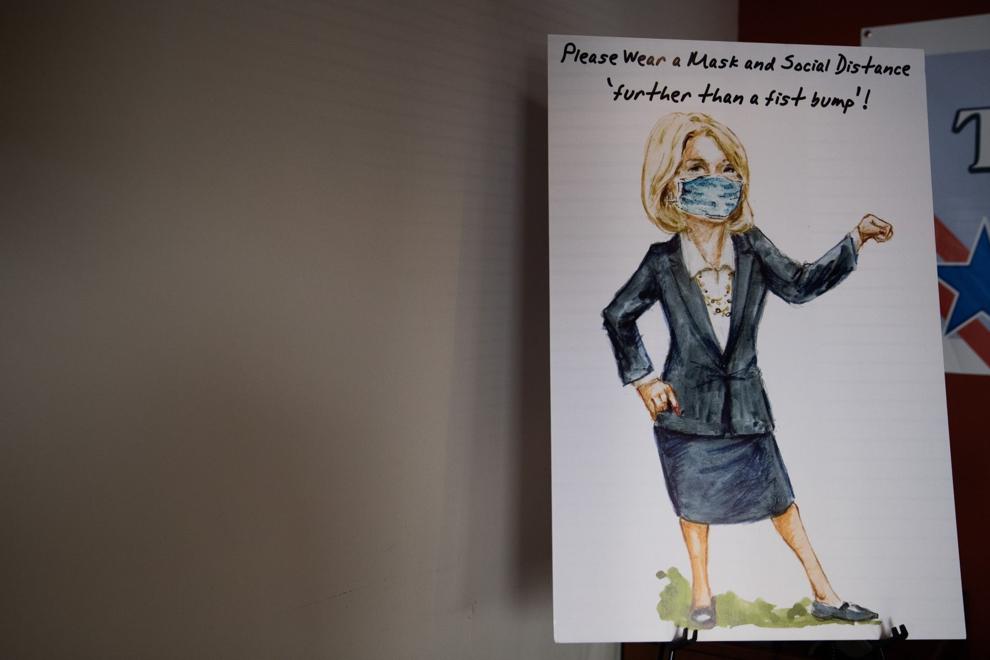 In addition, she said, she wants to see completion of some development projects begun on her watch, including the revitalization of the city's downtown and riverfront parks and the future of the Civic Auditorium site and Crossroads Mall.
"Now when I drive by there, there are construction fences. ... They're starting demo" at the Crossroads, she said. "It's going to be about a $500 million development. It's going to spark the city again."
Those improvements, along with investments in transit like the ORBT rapid-bus system, should help the city attract and retain more of its young professionals, she said.
Local and state Democrats, including C.J. King, chair of the Douglas County Democratic Party, said they look forward to highlighting what they consider Stothert's failures.
Nebraska Democratic Party chair Jane Kleeb said Stothert has fumbled the basics, including the city's garbage collection contract and filling potholes.
"Omaha deserves better," Kleeb said.
Stothert said she is proud of the city's garbage contract with FCC Environmental, which takes effect at the end of the month. She called it the "gold standard" in trash and recycling.
Others considering mayoral bids include local nonprofit advocate Jasmine Harris, commercial real estate agent R.J. Neary, teacher Mark Gudgel, online publisher Dawaune Lamont Hayes, Omaha Public Schools board member Kimara Snipe and Douglas County board member Jim Cavanaugh.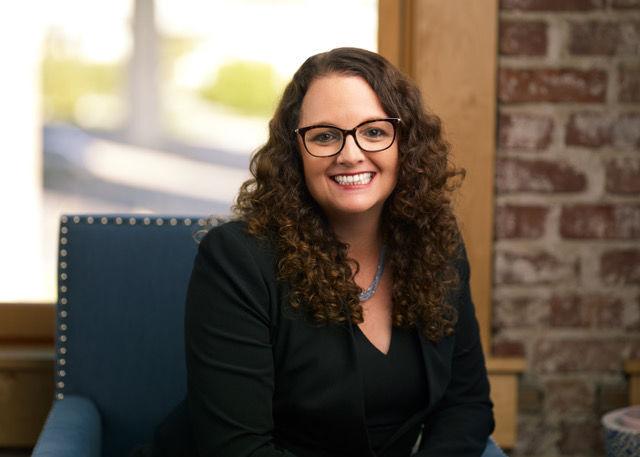 City Councilman Ben Gray has also been discussed as a candidate, but he told The World-Herald on Wednesday that he had nothing to announce. Another name being bandied about is former congressional candidate Kara Eastman.
The city primary is April 6.
Who might run against Stothert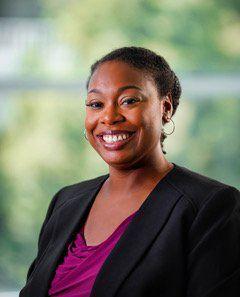 Harris is director of public policy and advocacy at RISE, a local nonprofit that helps prisoners reenter society once they've served their time. She said she is running to bring a "prevention framework" to City Hall, focusing on affordable housing, including for renters, and livable wages.
"We need to look at all of the development we have going up all over the place," she said. "Are there enough apartments for people on the lower end, not just pricing people out of the communities that they are from?"
Harris said she wants to reorient community policing around a model that gets people the help they need instead of putting them in jail or prison. She said she wants to engage the community in finding solutions, including people "who have lived those problems."
She also wants the city to be more aggressive in how it responds to COVID-19, establishing mask-wearing and social distancing as a means to avoid shutdowns and save lives. And she said she wants to make Omaha more inclusive for young professionals of color, who too often leave.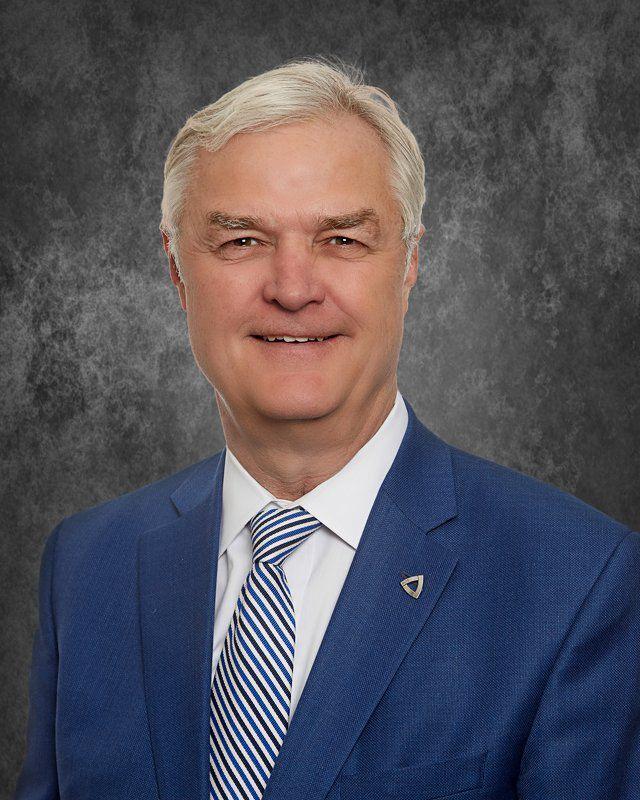 Neary is chairman of Investors Realty Inc., a local commercial real estate brokerage firm. Omaha needs visionary leadership, he said, because the next 20 years will be pivotal. Omaha needs to follow the right path in how it grows, he said.
"We need unity and equity in the city, and I don't see that happening," he said.
Neary said that he'll make a final decision on his run the first week of December but that he's preparing for a possible bid. He declined to criticize Stothert but noted that Lincoln voters voted for a two-term limit for their mayor and that the average CEO of a publicly traded company has a shelf life of about 7 years.
Omaha has a history of having "the right mayors at the right time," he said, and the time for a change is now.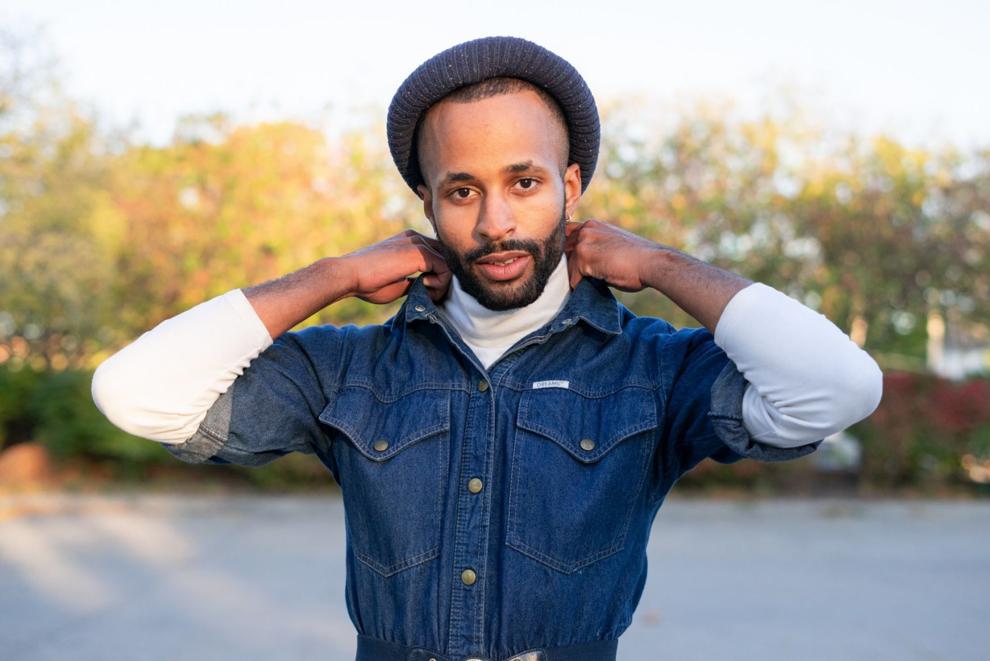 Hayes is founder of hyperlocal online community news site NOISE, the North Omaha Information Support Everyone. He said he wants Omaha to have a mayor who can "bring people out and connect with each other and improve the city together."
"No matter who's mayor, it's our responsibility as the citizens of Omaha to make our community a better place to live," he said.
Hayes said he spent the past couple of years working in journalism and civic reporting and learned how Omaha operates and how the city's operations affect its people. The gap is too wide between what the people want and how the city's decisions are made, he said, adding that Omaha's Black and brown communities should feel included in those processes. He wants to bridge that gap by improving how the city communicates with its residents.
Other key issues to him: addressing the sources polluting local water that force the Metropolitan Utilities District to filter out so many contaminants and getting serious about limiting waste through composting and recycling, including a strong ban on plastic bags.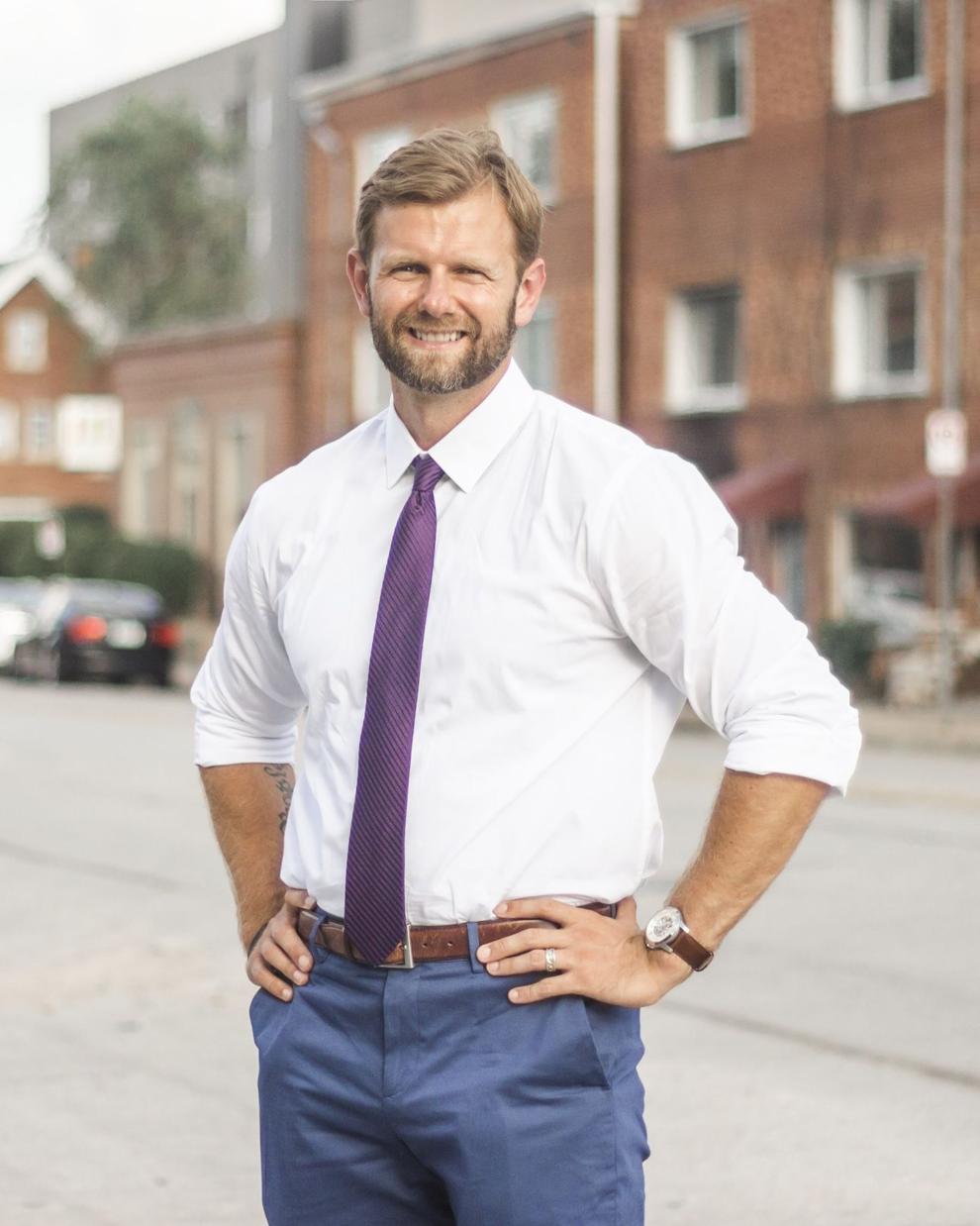 Gudgel is an English, humanities and world religions teacher at Omaha North High School. He said he is "deeply concerned" that too many of his bright young students want to flee the city at their first opportunity. Omaha has to do a better job holding on to its talent, he said.
To him, this is an important reason to consider someone other than Stothert. Another is the loss of major, Fortune 500-caliber corporate headquarters on her watch, including ConAgra and TD Ameritrade. He says Omaha can be a much more vibrant and welcoming place.
Gudgel said he appreciates Stothert's talk about holding on to young people and addressing affordable housing, but the record of the past eight years is her résumé.
"It boils down to the difference between theory and practice," he said. "It's a good thing, I guess, if she can identify the problems. But everything that's going on in the city is her doing."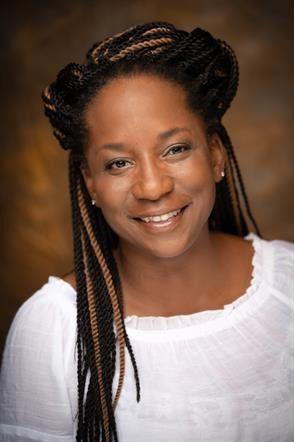 Snipe represents South Omaha on the Omaha Public Schools board. She works at the Nebraska Civic Engagement Table and is president of the South Omaha Neighborhood Alliance. She said she wants to help the city address its workforce needs, lingering civil unrest and COVID-19.
"It's time for someone who can provide the solutions we really, really need," she said.
Part of rebuilding the city's relationships with more of its residents is having a mayor who understands every part of the city, she said. And part of it is making sure the city attracts better jobs — high-wage, high-skill, high-demand jobs — including in technology.
Snipe said she'd like to see the city build bridges by taking better advantage of its connections with neighborhood leaders and neighborhood associations. She wants more people to know what's going on and how to participate and help in their community.
That starts with better communication with residents, via social media, clearer websites, calls, texts and more, she said. Also, she said, the city needs to seek input and listen to the community before decisions are made.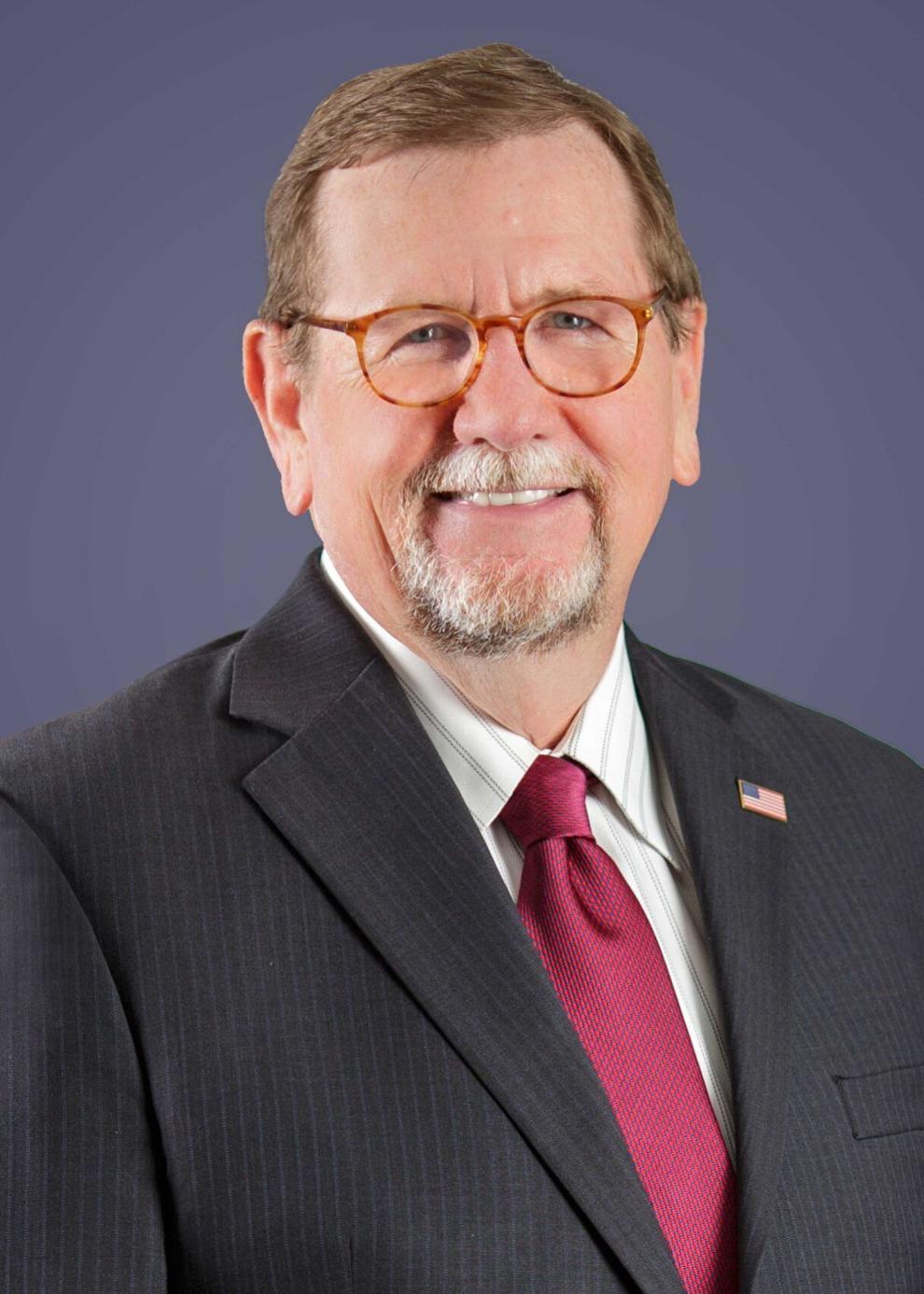 Cavanaugh represents parts of south-central Omaha on the Douglas County Board. He stopped short of saying he was announcing a run but said he is "humbled that each day more and more Omahans are urging me to run for mayor" and he is seriously considering it.
"I believe Omaha needs new leadership with a plan to help folks get through the pandemic, and a vision to unite us for a brighter future for all of Omaha," he said.
He said he is taking time to listen, discuss and plan and hopes to announce a decision next month.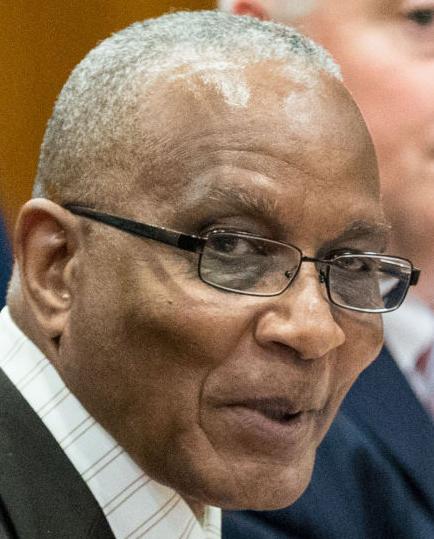 Others rumored to be interested:
Omaha City Councilman Ben Gray, who represents North Omaha, has said he has nothing to announce. And former Omaha congressional candidate Kara Eastman, a nonprofit consultant, said she's keeping all options open.
---
Our best staff images from November 2020