Volunteers are knocking on doors, phone bankers are asking for support and every other bus bench and billboard in town has a political candidate's name in bright letters.
Election season in Omaha is at a fever pitch.
Voters head to the polls Tuesday to winnow down the field of candidates running for mayor and City Council. Five candidates for mayor and 29 City Council contenders are in the final leg of the first half of the city election.
The top two candidates in each primary race will advance to the May 11 general election, which will come just five weeks after the primary.
Polling locations will be open from 8 a.m. to 8 p.m. Tuesday. Those who still have early ballots should take them to a drop box site, not mail them in, to get them to the Douglas County Election Commission on time.
Political observers say there's little doubt that incumbent Mayor Jean Stothert, a Republican seeking her third term in office, will advance to the general. Randall Adkins, a political science professor at the University of Nebraska at Omaha, said the same is likely true of incumbents on the City Council.
"(Incumbents) have great name recognition because they've held the office before, people have voted for them before — that makes a big difference," he said.
Who will rise to the top among the four Democrats running for mayor — Jasmine Harris, RJ Neary, Kimara Snipes and Mark Gudgel — is more of an open question. An expected record turnout for an Omaha primary makes it more difficult to predict the candidate who will face Stothert in the general election, Adkins said.
Stothert appears to have a commanding fundraising lead. As of late March, her campaign had more than $380,300 in cash on hand.
Neary was at the top of the Democratic pack with nearly $74,000 in cash, followed by Harris with $17,500, Snipes with $4,300 and Gudgel with $3,600. But those numbers don't reflect money already raised and spent on television ads, mailers and more.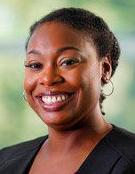 The mayoral candidates have been busy making their final pitches to voters:
Harris, 40, said she has spent her career working on the ground to solve community problems while bringing more people to the table to help craft solutions.
She has experience working with people as they transition out of prison, most recently as director of public policy and advocacy at the nonprofit RISE, the largest nonprofit in the state working on such issues. She also has a master's degree in public health from the University of Nebraska Medical Center.
"We're at a tipping point here in Omaha, and we need a leader who's going to come in ready on day one to get to work," Harris said. "My background in public health and criminal justice reform and policy advocacy really gives me that skillset and experience to lead."
Harris said Omaha will need strong leadership as it continues to navigate through the pandemic, even with an encouraging vaccination rollout. She wants to ensure that all communities receive equitable vaccine distribution and education, and that small businesses get the help they need to stay open.
Among other law enforcement changes, Harris is calling for an independent police auditor to oversee allegations of misconduct by officers. And she wants to invest more money in neighborhood-level violence prevention.
But Harris said public safety also means addressing the root causes of homelessness; providing safe, affordable housing; and building quality transportation options to connect people with good jobs.
She said every election cycle in Omaha comes down to "trash versus streets." The city must get those services right so that leaders can move on to address larger issues like why young people leave the city and why Omaha has so few available houses on the market, she said.
Neary is selling his vision for Omaha based on his decades of experience in business, on the Planning Board and with creating developments across the city.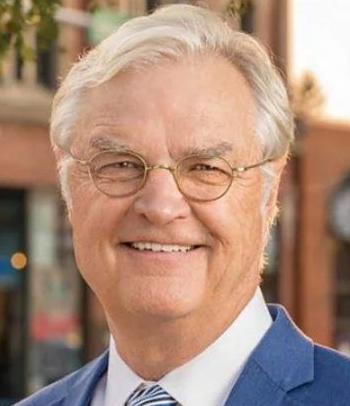 Neary, chairman of the commercial property firm Investors Realty, often says he's running "for the next generation." He said that idea is tied to policy proposals to make Omaha more sustainable, hire a cabinet-level equity officer to ensure that residents are served equally, and build up a workforce pool to attract large companies.
Omaha also needs to do a better job on basic city services, Neary said. He said some parts of the city are not maintained as well as others. And he's heard from Omahans who aren't happy that under the city's new trash contract, yard waste goes to the landfill most of the year.
Omaha can do more to connect the city through better public infrastructure, more transportation options and a stronger system of trails, he said.
"The city needs to do (its) part to make sure that neighborhoods are thriving and maintained and moving up," Neary said.
He also has plans to lure young people from bigger cities with grants and appoint a COVID-19 czar to coordinate the city's pandemic response.
Gudgel said he has invested a lot of time and energy into researching and crafting policies that will help move the city forward.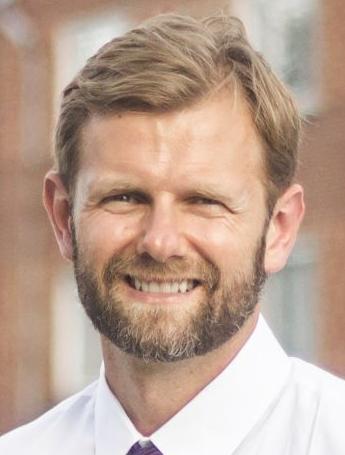 One of the North High School teacher's proposals calls for giving money to Omaha high school graduates to attend local colleges and trade schools. He also wants to move city elections to occur at the same time as presidential races, which he says will increase voter turnout and save money.
Gudgel — a former Fulbright scholar who co-founded the nonprofit Educators' Institute for Human Rights, supporting teachers in Rwanda as the nation recovered from a 1994 genocide — has plans to better protect and serve Omaha's refugees and those who are lesbian, gay, bisexual or transgender.
He also wants Omaha to do more to reduce its carbon footprint, encourage different types of recycling and expand its bus system.
Among other plans, he would like to see Omaha consider adding an elected public safety board to provide oversight of the Police and Fire Departments, and ease the workloads of officers in part by giving them discretion in handling simple drug possession cases.
"At the end of the day, we've laid out a really clear, really extensive vision for the city of what we could have if I'm elected," Gudgel said.
Snipes, whose role on the Omaha Public Schools board makes her the only Democrat running for mayor with elected experience, said she is uniquely qualified to unite all corners of Omaha.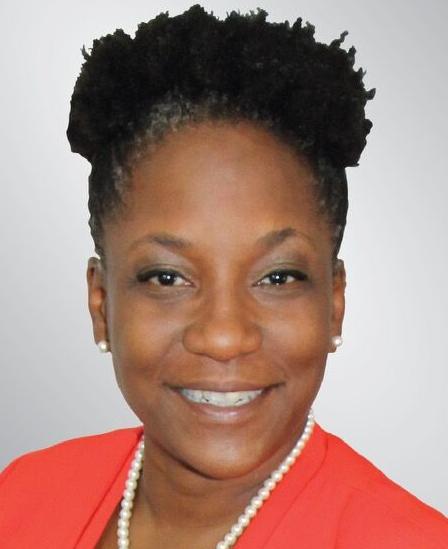 She has secured endorsements from ideologically different pockets of the Democratic Party, including Kara Eastman, Ben Nelson and Ann Ashford.
She talks of bringing experts, community leaders and neighbors to the table to create better job opportunities, ensure that pandemic recovery is equitable and create intentional policies to address the city's "housing crisis."
As president of the South Omaha Neighborhood Alliance, Snipes said she has frequently worked with the Police Department to advance community policing initiatives. She wants to help restore public trust in the police in part by creating an independent civilian review commission to oversee officers' conduct.
She also wants City Hall to better communicate with residents and organizations, and empower local boards and commissions to recommend actions that address the issues the city studies.
"I'm definitely a uniter," said Snipes, who works as community partnership manager with Nebraska Civic Engagement Table, which works to increase voter turnout in marginalized communities in the state.
Stothert said Omaha is headed in the right direction on issues like public safety and economic development. She says she has delivered on many previous campaign promises, including adding more budgeted police officers and a new police precinct in Elkhorn.
Public safety also means keeping roads in good condition, potholes filled and snow plowed, she said. Stothert pressed for, and voters approved, a $200 million streets bond issue last year that created a long-term street maintenance program with a one-time increase in the property tax levy.
She said she had to make some "tough decisions" during the pandemic to ensure that the budget was balanced, including closing libraries and pools and furloughing some city employees. But Omaha has fared much better than many cities and is recovering faster, she said — in part due to the city's close relationship with the University of Nebraska Medical Center and other public health experts.
"It's important that we have consistent, ongoing leadership with the City of Omaha — somebody that understands the budget, understands the pandemic, understands the challenges that we have had and is able to make those wise decisions that I feel like we have made," Stothert said.
Stothert paused her reelection campaign in early March, as did her mayoral challengers, following the death of her husband, critical care physician Dr. Joseph Stothert. She said she took a short break from campaigning door to door, in part because many people would want to discuss her husband. And while their words were kind, she said it was difficult at first.
"But I can talk about it now," Stothert said. "Because I know (Joe) wants me to continue with this."
---
Omaha's future: Looking back on 10 major changes over the last 20 years