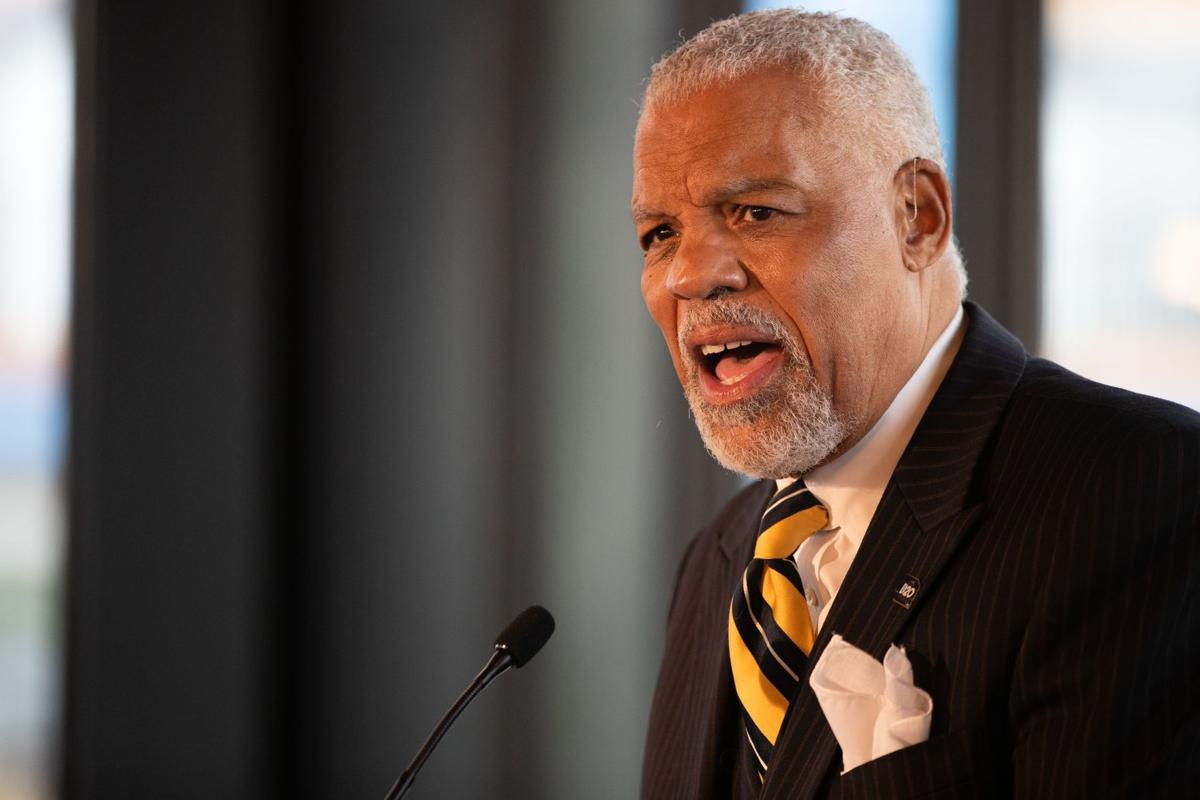 North Omaha civil rights activist Preston Love Jr., launched a write-in campaign in early September, with the backing of the Nebraska Democratic Party.
It's not yet known how many of the write-in votes went to Love. Counties across Nebraska are still sorting that out, a process that could last into mid-November.
However, Cindi Allen of the Secretary of State's Office said the 62,307 write-in votes cast was clearly a record for write-in ballot votes in a Senate race in Nebraska. She said it's also probably a record in any Nebraska race, though officials haven't had time yet to check all the canvass books.
A total of 890,445 votes were cast in the Senate race, with 7% cast as write-in votes. That clears the 5% threshold for having counties tally who received those write-in votes.
Love said he's grateful for the support he received from voters.
"I'm very proud," Love told The World-Herald on Thursday. "Besides being historic, I am ecstatic that I would have captured that many votes. That's gratifying."
Love is the only write-in candidate who filed in the Senate race, so only his total will be announced.
Sasse won another six years in the Senate in the general election, receiving nearly 68% of the vote, based on returns posted Thursday. Sasse, in a high-turnout election, set a record for the number of votes received by a federal office-seeker in Nebraska. Chris Janicek, the Democrat listed on the ballot, received nearly 26% of the vote.
Love said he started the campaign with 50 days left and $50 left. The "quiet" campaign was refreshing to voters, he said.
"We can have an election for United States Senate without the nonsense," Love said. "Albeit I did not win, but there was value in a campaign that was quiet in that way."
Love said he took calls of support leading up to Election Day. But, at polling places, some of his supporters didn't know to write his name in, and instead they searched for his name printed on the ballot. It shows how much work still needs to be done to educate voters, he said.
While he didn't win, Love said he thinks his campaign helped Democratic presidential nominee Joe Biden capture the electoral vote from Nebraska's 2nd District.
"I excited the North Omaha and African American communities to vote," Love said.
Love reached out to Sasse to congratulate him on his victory and heard back from the senator Thursday afternoon. The conversation was promising, and Love hopes to challenge Sasse to engage and develop relationships with constituents in the North Omaha community.
"I'm optimistic that we'll get together and maybe this will all work for the good of my community," Love said.
World-Herald staff writer Aaron Sanderford contributed to this report.
---
Nebraska on Election Day 2020