Janelle Cantu was panicking.
In early August, Cantu, who works as a public guardian for the State of Nebraska, had assumed responsibility for Omahan Arthur Shuffty, an 80-year-old man who has severe dementia and Type 2 diabetes.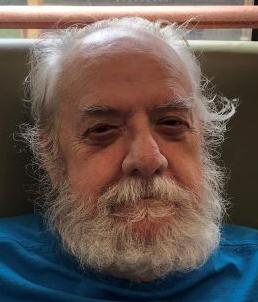 Then Shuffty, who required around-the-clock in-home care, tested positive for COVID-19. His pregnant care provider and the company she works for declined to provide service.
"Usually when this happens, the family takes over care. It wasn't feasible in this case," Cantu said. "(Shuffty) can't cook, can't clean, can't bathe himself. ... This man is gonna be in extreme danger."
Thanks to Cantu's persistence, an Omaha police officer's insistence and help from others, Shuffty got the supervision he needed after being taken to the Nebraska Medical Center in emergency protective custody. It was just days before the virus caused him to take a turn for the worse.
After 10 days in the hospital, where he had to be put on oxygen and lost 20 pounds, he's now at a local nursing home, happy and healthy. Cantu said he's enjoying the social life.
Cantu wrote a commendation to the Omaha Police Department, thanking Officer Ruteena Alcantara for her extra care and concern.
"If it was not for this police officer, (Shuffty) honestly may not be alive," Cantu said. "She had an ability to listen, and not only listen but understand. With everyone being so stressed out and overworked because of COVID, you don't get a lot of that. She saved this gentleman's life."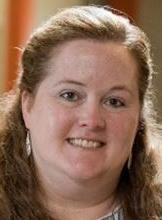 Before Shuffty needed 24-hour care and became a ward of Cantu, he wandered off twice — once in the winter when he wasn't wearing enough clothing and once this summer, when he instead was wearing cold-weather clothing. He was hospitalized after both incidents.
After the second incident, Cantu on Aug. 2 became Shuffty's public guardian. Cantu, who has worked in Nebraska's Office of the Public Guardian for five years, is responsible for his medical care and financial transactions, among other duties.
She was working on finding a long-term care facility that would accept him, but he tested positive for COVID-19 on the morning of Aug. 19. Days earlier, he had gone to get his first COVID vaccine shot — after Cantu and others realized he hadn't yet gotten the vaccine.
Shuffty had received help from two home health agencies, but one had just dropped out because it was short-staffed and the other declined to provide services when Shuffty tested positive for COVID, Cantu said.
Cantu and a coordinator from the Eastern Nebraska Office on Aging started calling around. The coordinator called 911, but because Shuffty had only a cough, first responders declined to transport him.
Cantu and the coordinator then called and emailed nursing homes and health care agencies. They offered extra money to care for Shuffty, but people working at the various entities were hesitant to take in a COVID patient for fear he would spread it to other residents. Cantu, who said she was frantic at that point, kept contacting people, including high-ranking officials in the state's Department of Health and Human Services.
About six hours later, they tried 911 again. Alcantara, who works patrol in the Police Department's southeast precinct, showed up at Shuffty's home and listened to Cantu and others describe the situation.
She checked in with one of the Police Department's mental health co-responders and her sergeant to see if she could place Shuffty in emergency protective custody, which occurs when people are suicidal or a danger to others.
It was a special situation, Alcantara said, because officers don't use EPC unless the person meets certain criteria. But as a vulnerable adult and because of his dementia and history of wandering, she thought Shuffty could hurt himself or get lost and spread COVID to others. Her supervisor agreed and authorized the EPC.
While awaiting an ambulance, she talked to Shuffty and realized how severe his cognitive symptoms were — he had difficulties saying what day of the week it was and naming the current U.S. president.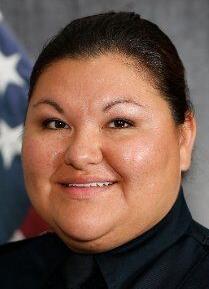 "I don't think he had a full grasp of what COVID was and how dire the situation was in that moment," she said. "In his mind, he believes that he's fine and he can take care of himself, he wasn't sick and he felt great."
Alcantara understood what Shuffty was facing — her grandmother also had suffered from dementia. She took time to build rapport with him because she knew that people suffering from the disease can be confused and turn paranoid, aggressive or angry. She said Shuffty was open to the help and had a good sense of humor, but he just couldn't take care of himself.
"He's to the point he can't even cook for himself, and he'd set his house on fire if he tried," she said. "I know that dementia is something that is suffered by the whole family, not just the person themselves. He didn't have that family and support system. As first responders, we're his immediate help and support in that case."
Shuffty was admitted to the hospital later that night, one of 37 people with COVID who were in the emergency room waiting for a bed. Three days later, he needed the antiviral drug remdesivir and a couple liters of oxygen, Cantu said.
"If he would have been home alone with COVID and didn't have staff there, he would not have made it," Cantu said. That's why she was so grateful for Alcantara's help.
Throughout the pandemic, Cantu has experienced loss. Of the 20 people she oversaw as guardian, three died from COVID.
"The whole last year has been, 'How do we swim through the chaos?' Everyone is short-staffed, are people getting fed correctly, are people getting their baths?" she said. "It's created a lot of issues and a lot of extra work."
Janelle Cox of the Eastern Nebraska Office on Aging, who also worked to find care for Shuffty, said the pandemic has changed how the agency conducts visits and highlighted a need to train clients on technology use.
"I think we're on the uphill, I hope," said Cox, who oversees in-home case management programs. "But I don't think things will ever be the same."
Alcantara, who has been with the Police Department for nearly 18 years, said she didn't need the kudos from Cantu but appreciated it and was glad to help Shuffty to make sure he was safe. COVID has been an additional stressor to Alcantara and other first responders, she said, but because they're all going through it together, they're coming out stronger.
"Empathy is necessary to have with the job, and the more life experiences you have helps understand someone," she said. "It's my job and it's what I'm here to do."
---