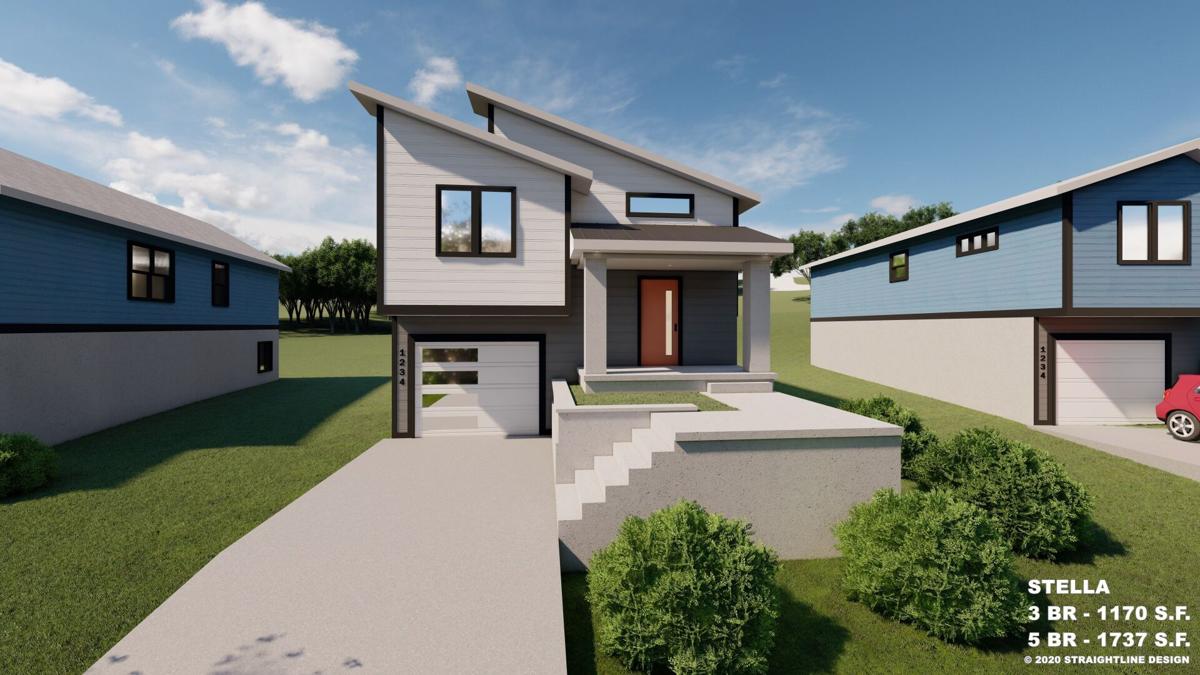 Habitat for Humanity plans to build more than 80 houses on the long-vacant former site of a troubled apartment complex in North Omaha.
The homes will be erected on more than 15 acres of land near Sorensen Parkway and 51st Street that has been vacant since the city tore down the condemned Wintergreen Apartments in 2006.
Habitat's proposal, pending review and approval from the Omaha Planning Board and City Council, calls for 88 single-family houses, with three to five bedrooms, on the 15.5-acre former Wintergreen site and an adjoining 3 acres. Omaha Mayor Jean Stothert announced Tuesday that the city will partner with Habitat on the development.
"This project creates additional opportunities for home ownership and will build up the surrounding neighborhoods," Stothert said in a prepared statement.
RJ Neary, Stothert's opponent in Tuesday's election, said he supports the project but called it a "stunt" by Stothert to announce it seven days before the election.
"I've been creating affordable housing all my life," said Neary, noting that he was on the original Habitat Omaha board in the 1980s.
Habitat's plan calls for a multigenerational development that will include a city park and new bike and walking paths that connect the homes to the surrounding neighborhood, including Wakonda Elementary School, according to Habitat. The houses will be sold at the appraised value to people with low to moderate incomes.
Dirt work is expected to begin in 2022. Homes will begin rising in 2023. Habitat hopes the development will be fully built by 2025. Habitat Omaha plans a virtual community meeting about the proposal for noon May 25, with an in-person meeting to follow on May 27 at a time and place to be determined.
Habitat Omaha CEO Amanda Brewer said the nonprofit group looks forward to working with neighbors, its partner organizations and the city.
"Affordable housing and workforce housing is something that has become even more of an issue in the Omaha area," Brewer said. "There's a recent study that shows that our metro area is short about 80,000 affordable housing options. So we're really excited that the City of Omaha wants this area to be redeveloped and we're happy that they selected Habitat for Humanity to do it."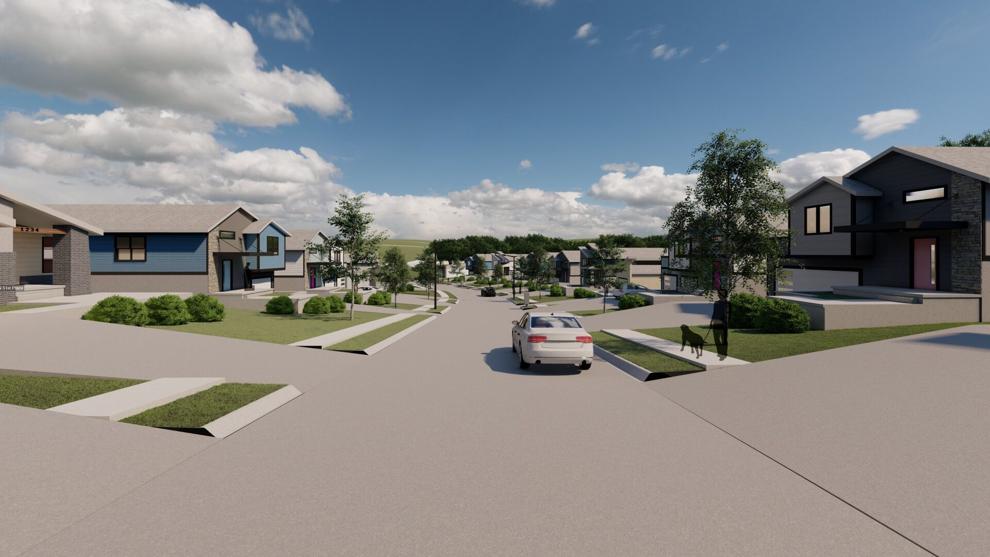 A number of plans and ideas have been discussed for the site since the apartments were allowed to fall into disrepair, were ordered vacated, sat open to vandals and arsonists and were finally demolished 15 years ago. The city first put together a redevelopment plan in 2007.
The current plan stems from a request for proposals that the city put out in September 2020. Habitat made a proposal and learned in March that it had been accepted. The agreement calls for the city to transfer the land to Habitat for $1, and for Habitat to make improvements to sidewalk and street connections.
Precious McKesson, North Omaha Neighborhood Alliance president, said she had friends at Wintergreen and played there as a child.
"It sat here vacant for (15) years," she said. "So the fact that now they're redeveloping this area is really exciting for the community, because they're talking about mixed-income housing and a new park. ... We're just really excited for them to be doing this."
---