Marine Cpl. Daegan Page was honored Friday as a hero, a fearless son — a beacon of light in the darkness.
At Page's funeral at St. Paul's Lutheran Church in Millard, the Rev. Suzanne Howe cited Scripture saying the darkness did not overcome the light of Jesus Christ.
So it is with Page, even in his death, Howe said.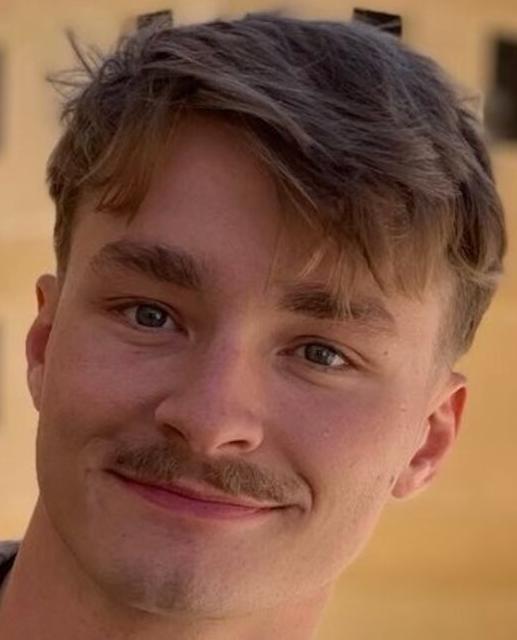 "He gave light everywhere he went, and you can't put that light out.
Page, 23, was killed by a suicide bomber Aug. 26 in Afghanistan during the evacuation that ended U.S. involvement in a 20-year war.
Born in Omaha, Page lived in Red Oak, Iowa, before his family moved to Omaha when he was 5. He attended the Millard Public Schools and loved sports.
His favorite was ice hockey, which he played from a young age. He helped the Westside Warriors win a state championship and was a fan of the NHL's Chicago Blackhawks.
A member of Boy Scout Troop 331, Page also enjoyed skateboarding, photography, music, sketch art and video games.
His obituary described his fun-loving spirit and his soft spot for animals — especially his three dogs, Shyia, Gracie and Finn.
"Daegan did nothing half-heartedly," Howe said. "He did everything with love."
Page graduated from Millard South High School in 2016 and joined the Marines a year later. He served with the 2nd Battalion, 1st Marine Regiment at Camp Pendleton in California. His deployments took him to Japan, South Korea, Australia, Jordan and, finally, to Afghanistan.
His unit was at the Kabul airport, helping evacuate U.S. citizens, green card holders and Afghan civilians after the collapse of the Afghan government. He was one of 13 U.S. service members killed — along with 175 Afghans — in the suicide bombing.
"If there had been a fair fight, Daegan and his Marines would have prevailed," Howe said. "Daegan Page stood in the breach for as many of his fellow human beings as he could."
Page's death and homecoming have captured the hearts of people across the Omaha community, Nebraska and Iowa.
This week, a smaller crowd paid respects after the funeral, lining Millard Avenue and South 144th Street from St. Paul's to Omaha National Cemetery, for a committal service with military honors.
A crisp breeze whipped a giant flag suspended over the cemetery's main entrance, as well as a second one on the cemetery's main flagpole that was flying at half-staff in Page's honor.
Dozens more flags lined the road near the ceremony site, held by motorcycle-riding veterans from the Patriot Guard Riders.
"We need to honor these vets. We need to never forget them," said Mike Hendrick, a veteran from Omaha who leads the group. "We need to show that respect and honor for the family."
Page's family and friends, including Nebraska Gov. Pete Ricketts, assembled in a committal shelter on the east side of the cemetery. Other dignitaries also attended the funeral, including Sens. Deb Fischer, Ben Sasse and Joni Ernst (a Red Oak resident who has known the Page family for years); Reps. Don Bacon and Jeff Fortenberry; Iowa Gov. Kim Reynolds; and Omaha Mayor Jean Stothert.
At the stroke of noon, a rifle team from Marine Combat Logistics Battalion 451 fired a salute. Taps echoed across the grassy hills, played by a father-and-son team of buglers.
Then Marines from the honor guard folded two flags. They presented one to Daegan's mother, Wendy Adelson, and the second to his father, Greg Page.
A bagpiper said goodbye to the mourners with "America the Beautiful" and "God Bless America."
Howe said in her sermon that Page's family had been moved by the outpouring of support from the community, and expressed thanks. She urged the community to continue to support them.
"Please don't let that support stop as time goes by and we get back to our lives," she said.
"That's what this family needs."
---