When it comes to fighting fires, Omaha will have some extra help from above.
The Omaha Fire Department on Wednesday unveiled two new firetrucks featuring ladders that can extend 100 feet.
The two midmount tower ladder trucks, which were manufactured by Pierce and purchased by the Fire Department for $2.49 million, replaced two older trucks.
One truck will be located at the fire station at 8001 Dodge St., the other truck will be located at the fire station at 11111 I St.
During an exercise at a Bellevue Fire Department's training facility, Assistant Fire Marshal Joe Caniglia said the I Street station gives the truck Interstate access "to pretty much anywhere in the city."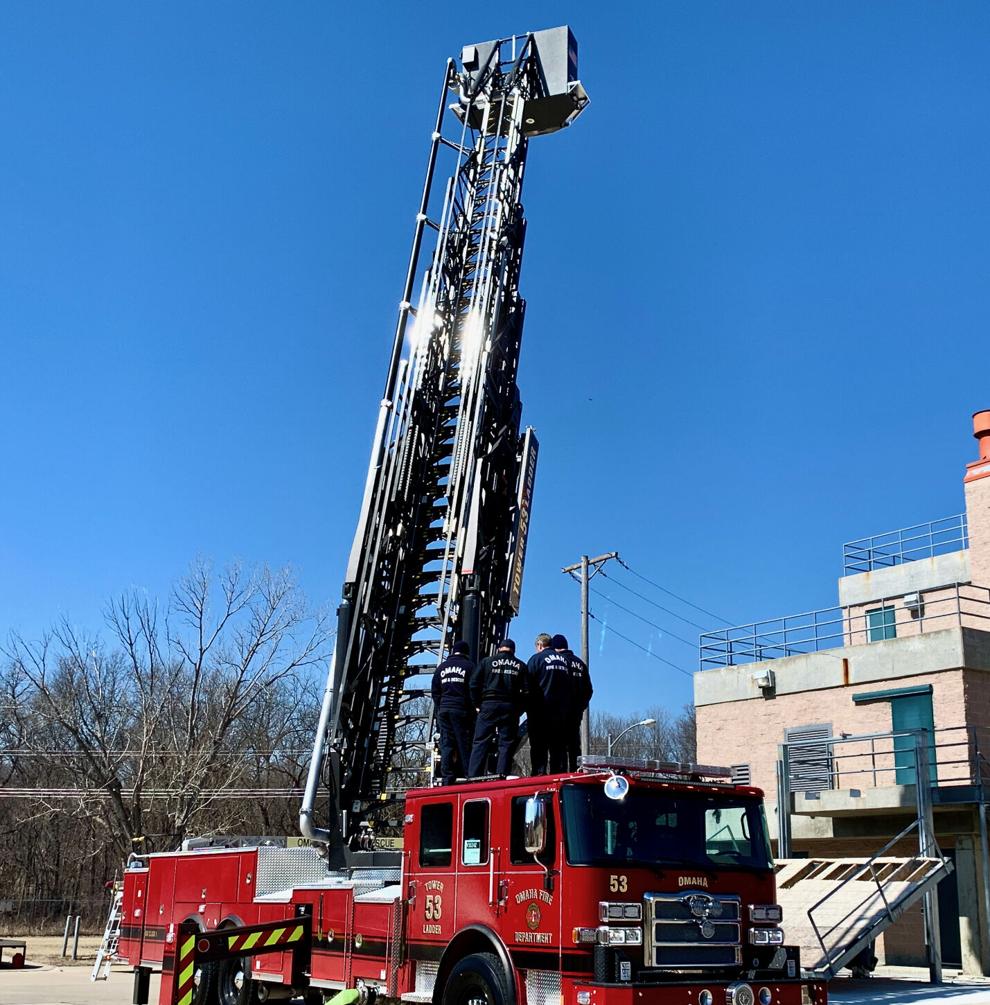 Each truck contains a ladder with a platform at the end. The ladders' mechanism will allow the Fire Department to deploy the trucks in confined areas. The ladders' 100-foot height makes the truck capable of rescuing people from some high-rises and large buildings. The platform at the ladder's end can support weight up to 750 pounds. Caniglia said that weight limit will support three "good-sized" individuals to be safely evacuated. The ladders can also be used to fight fires from above.
Firefighters can also remotely control the trucks' ladders and nozzles. Both trucks have dual nozzles.
"That means you can have two nozzles (spray water) in different directions," Caniglia said, adding that a single nozzle can also be used.