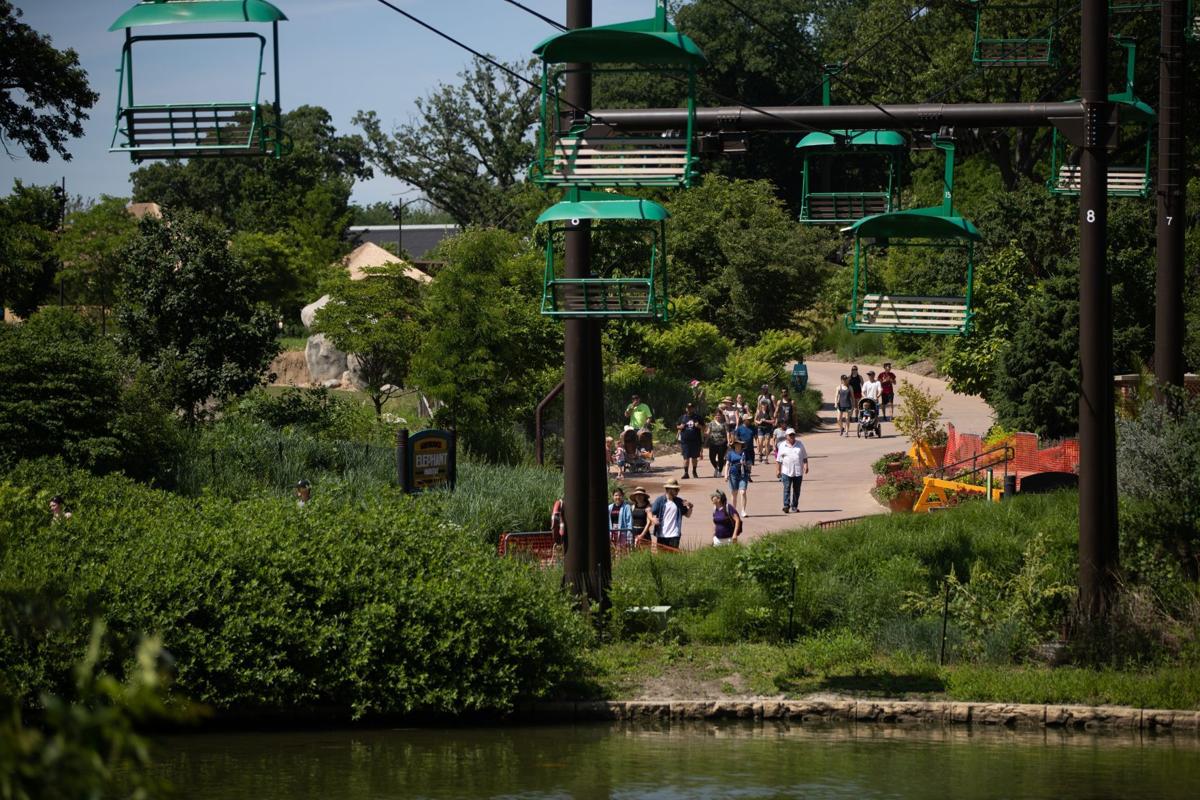 Omaha's Henry Doorly Zoo & Aquarium announced its next phase of reopening Saturday following closure due to the coronavirus pandemic.
The zoo is waiting for approval from the Douglas County Health Department but hopes to implement the changes Monday.
Zoo capacity will increase to 10,000 people. Capacity has been limited at 3,000 since June 1.
The zoo's indoor exhibits, which have been closed, will reopen at 50% capacity. Two-way pedestrian traffic also will return, but drinking fountains and the zoo's tram service will remain closed.
"One careful step at a time in moving us forward is exciting for guests and staff," Dennis Pate, president and CEO of the zoo, said in a press release. "Much care and consideration has gone into our planning to keep the animals, visitors and staff safe and healthy."
Masks will be required for guests entering buildings, and the zoo will also have extra plastic barriers. To limit contact, zoo visitors will still be required to make a reservation up to two days before their visit at OmahaZoo.com/Hours-and- Admission.
In May, the zoo furloughed employees and eliminated positions after cutting its budget by 36% in response to the pandemic.
As a nonprofit, 91% of the zoo's operating income comes from admissions, memberships and other sales like concessions, gift shop items, rides and events.