Creighton University announced its move to the new Big East Conference at a press conference at D.J. Sokol Arena 10 years ago today. Hundreds of excited Creighton fans and supporters turned out on the CU campus to hear the official announcement.
Creighton was joining Butler, DePaul, Georgetown, Marquette, Providence, Seton Hall, St. John's, Villanova and Xavier in a league that was to be basketball-centered. The league would be showcased on a new Fox Sports 1 channel, which was launched in the summer of 2013.
The Rev. Timothy Lannon, then-president of Creighton, spoke after the formal announcement at Fox's Midtown Manhattan headquarters. He said Creighton would become a full member that summer, including receiving a full share of TV rights.
Creighton University's move to the Big East Conference was a big step up for the Bluejay athletic programs. It was also a major step forward for the larger university community and for the city it calls home.
The move also meant an end to Creighton's long association with the Missouri Valley Conference. There were bittersweet feelings as Creighton left its longtime sports home in the conference. The school first joined the Valley in 1928 and returned to the league in 1977. There were old rivalries, friendships and memories that wouldn't soon be forgotten. Indiana State coach Greg Lansing and several other Valley coaches called Creighton's departure a loss for the league, as the Bluejays had been one of the conference's flagship programs.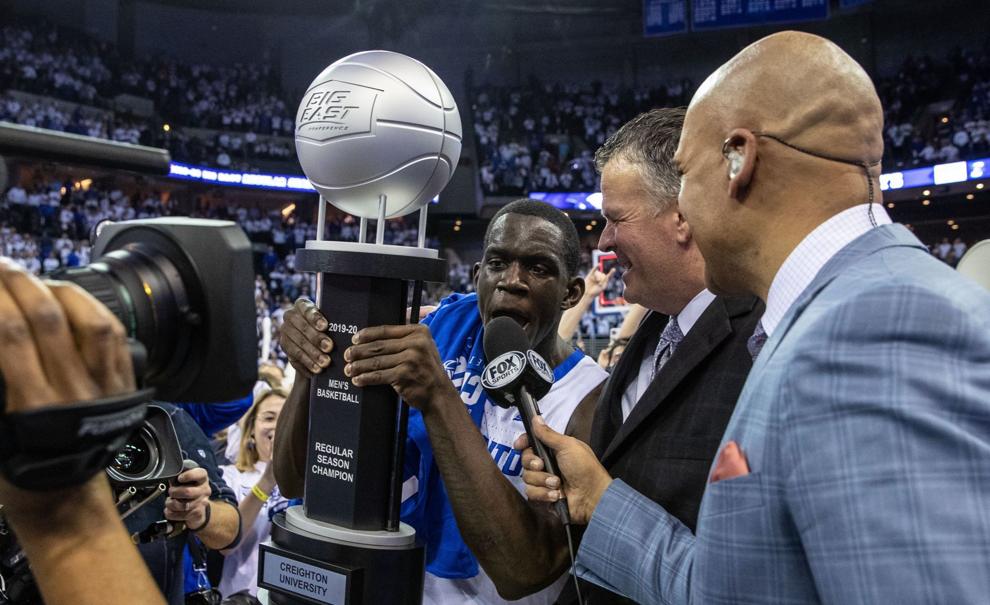 Lannon said that Creighton had received its invitation to the Big East on March 13 but that the university's board had already voted to accept an invitation if one came. He said Creighton was first contacted Feb. 27.
Creighton's move to the Big East Conference was "a match made in heaven," Lannon said.
Here's a look at Creighton University athletics in the Big East Conference: