One night only in Omaha, it was Frank Sinatra, Buddy Rich and Tommy Dorsey on stage at the Chermot Ballroom.
Sinatra got only second billing in that 1942 appearance. It was Dorsey and his orchestra who had a weekly Sunday night broadcast on NBC radio. Ol' Blue Eyes was still a year away from making it big.
Glenn Miller and his orchestra played the Chermot. So did the King of Swing, Benny Goodman. Want more national names? Duke Ellington, Louis Armstrong, Ozzie Nelson, Guy Lombardo. The list went on and on.
And for a time in the 1930s, the Chermot welcomed Lawrence Welk as much as the local musicians' union would allow. This was before Welk's champagne music and bubble machine.
The ballroom packed a lot of history into its short life.
The Chermot opened Nov. 25, 1931. It was on the upper floor of a new two-story, art deco, buff-brick building on the southeast corner of 27th and Farnam Streets. The dance floor measured 80-by-110-feet. Walls and ceilings were acoustically built. More than $25,000 was spent on equipment, décor and lighting. Tom Archer, born in Vesta, Nebraska, was the owner and manager. Through the years — until his death in 1963 at age 68 — he operated ballrooms in Sioux City, Marion and Des Moines, Iowa; St. Joseph, Missouri; and Sioux Falls, South Dakota.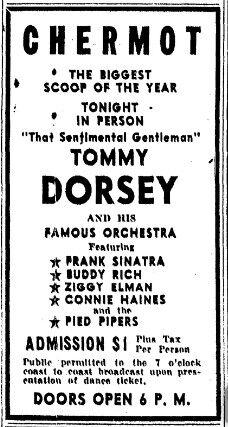 How did he come up with Chermot as the name? Cher was the last half of Archer and Mot is Tom spelled backward.
For opening night, Archer hired Husk O'Hare and his orchestra from the Drake Hotel in Chicago. Dancing was offered on Tuesdays, Thursdays, Saturdays and Sundays. Admission was 60 cents for "gents," 40 cents for ladies. The ballroom's capacity was well over 1,000.
The ballroom was popular with the high school set. Private dances were held on the otherwise dark nights. "It's hard to believe that we could hire a 10-piece orchestra and a singer, under union contract, to play three hours for only $69," 1940 Central High grad Bill McBride recalled in 1990.
Welk first played the Chermot in 1932. "America's Biggest Little Band — Lawrence Welk and His Novelty Orchestra — 'And Whata Band'" blared a small ad in The World-Herald. The band, with Welk on the accordion, included a trombonist who worked the slide with his right foot and a musician who played two trumpets at once. All of Welk's Omaha appearances, even while he was bringing up a family — and raising chickens — at 80th and Miami Streets, were one-nighters.
In his 1971 biography, Welk wrote that he never gained membership in the local union. It kept him from being the house band at one of the city's hotels or ballrooms. He alleged that union leaders were concerned that he was a threat to taking away gigs from their members.
"I never got a card in all the years I lived in Omaha," Welk wrote in his autobiography "Wunnerful, Wunnerful" (1970). "Eventually, I was forced to leave."
Sinatra was on the way up in the entertainment world too, making women swoon when he crooned. But during his night at the Chermot, he shared with an Omahan that he had his doubts.
"I got his autograph on a piece of music and I told him how terrific he was. I predicted he would go to the top," recalled Melena Comine in an interview with World-Herald columnist Robert McMorris in 1977. "He was very pleased, and surprised. He said he wasn't at all sure he'd make it. He said, 'Back home in Jersey, they don't think I can sing at all. They throw apples and tomatoes at me.'"
Two fires about four years apart were too much for the Chermot to stay open. The first blaze was in December 1943, shortly after a swing-shift dance held by Martin-Nebraska plant workers had ended. The second was Oct. 15, 1947, two months after Welk's last gig there. A three-alarm fire broke out overnight.
This time, Archer didn't rebuild. But the Chermot had been on the second floor. The first floor was housing an auto dealership. That was the building's primary use — spreading to both floors — for years after the ballroom fire. Stan Olsen Pontiac was there from 1959 to 1973 and the Omaha Public Schools used the space in the 1980s to service its buses.
Dancing returned in the 1990s. Ballet Omaha occupied the restored ballroom from 1990 until the group disbanded in 1998. Today, the hardwood floor remains vibrant with Simply Ballroom, a dance studio and reception venue. Other businesses are on the first floor.
'Champagne Music'
"Bubbles in the Wine" was Lawrence Welk's theme song and "champagne music" became his band's moniker. But how did both originate?
Kay Calamé Dalstrom of Omaha still receives a small royalty check for "Bubbles," as her late father, Bob Calamé, is credited with Frank Loesser ("Baby, It's Cold Outside") and Welk for the song's words and music that were published and recorded in 1938. Bob Calamé was with the Welk band as a musician, arranger and composer. Dalstrom's husband, Harl, is a noted Omaha historian.
"Bubbles" was not the song's original title. It was "You're My Home, Sweet Home." In his book, Welk said he wrote it when daughter Shirley was born earlier in the 1930s. He changed the tempo from a "slow, sweet legato ballad, a kind of hymn to my daughter, but now I began to play the same tune at a much faster tempo, with a few added runs and frills." It seems likely that Calamé arranged the faster tune with Welk and Loesser added the lyrics in 1938 when "Bubbles" was published and recorded.
Welk also thought the song needed a name change. He held a contest in the Pittsburgh area, where his orchestra was playing in the winter of 1937-38. A local woman won first prize — a free dinner and evening of dancing — for "Bubbles." The other finalists in the title contest were "Lighthearted" and "Dancing Raindrops." Neither has the same ring as "Bubbles in the Wine."
By then, newspapers for several weeks had been calling Welk's unique sound "champagne music." What was the inspiration? Maybe that Welk's three-a-day Mutual-Don Lee Network radio broadcasts from Pittsburgh were sponsored by Miller High Life, the "Champagne of Bottled Beer"? That's Kay Dalstrom's recollection from her father. Or maybe it stemmed from the fan mail raving about the "sparkling," "light," "effervescent" music that prodded Welk's radio announcer, Phil Davis, to remark they were suggesting "dancing to (Welk's) music was like sipping champagne." That's from Welk's book.
Whatever the version, let's raise a glass to the memory of the "Champagne Maestro." And to the Chermot, where the biggest of the big band era went on stage.
---
Photos: Omaha landmark Joslyn Castle through the years
Joslyn Castle in 1949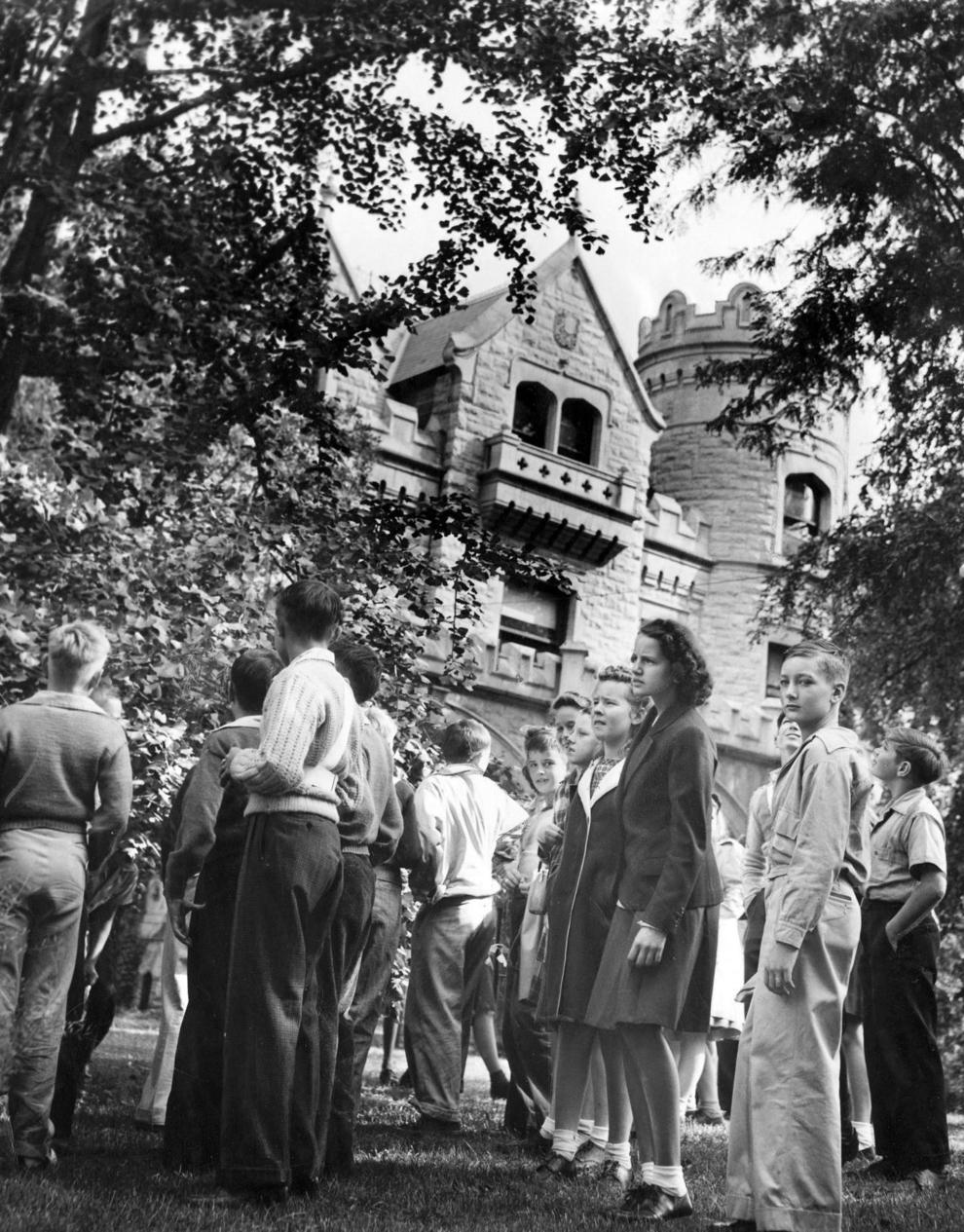 Joslyn Castle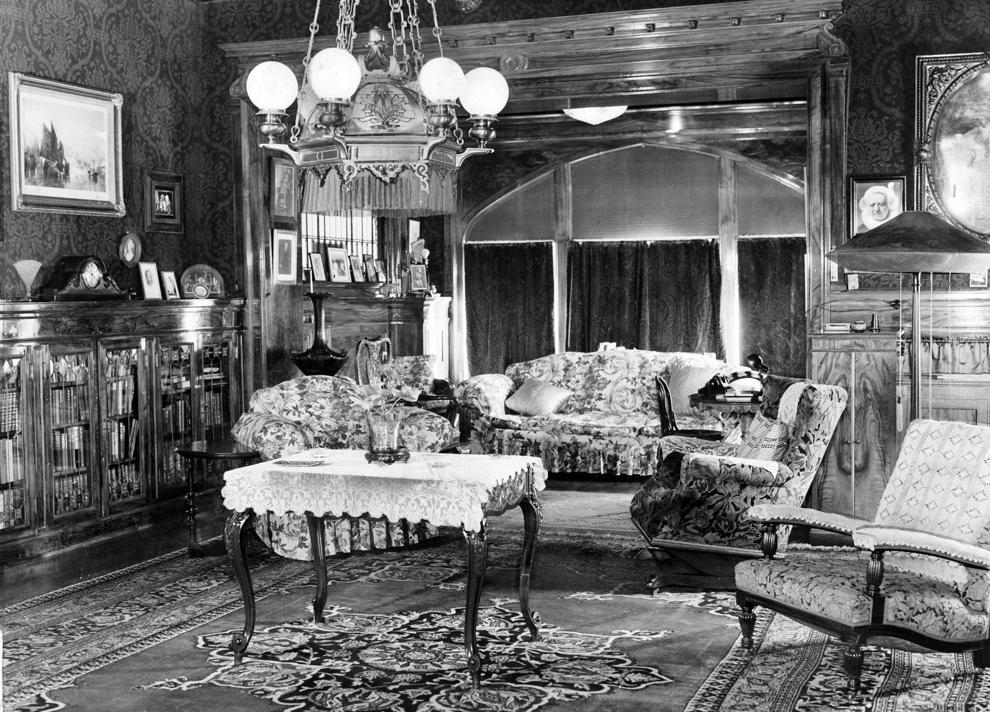 Joslyn Castle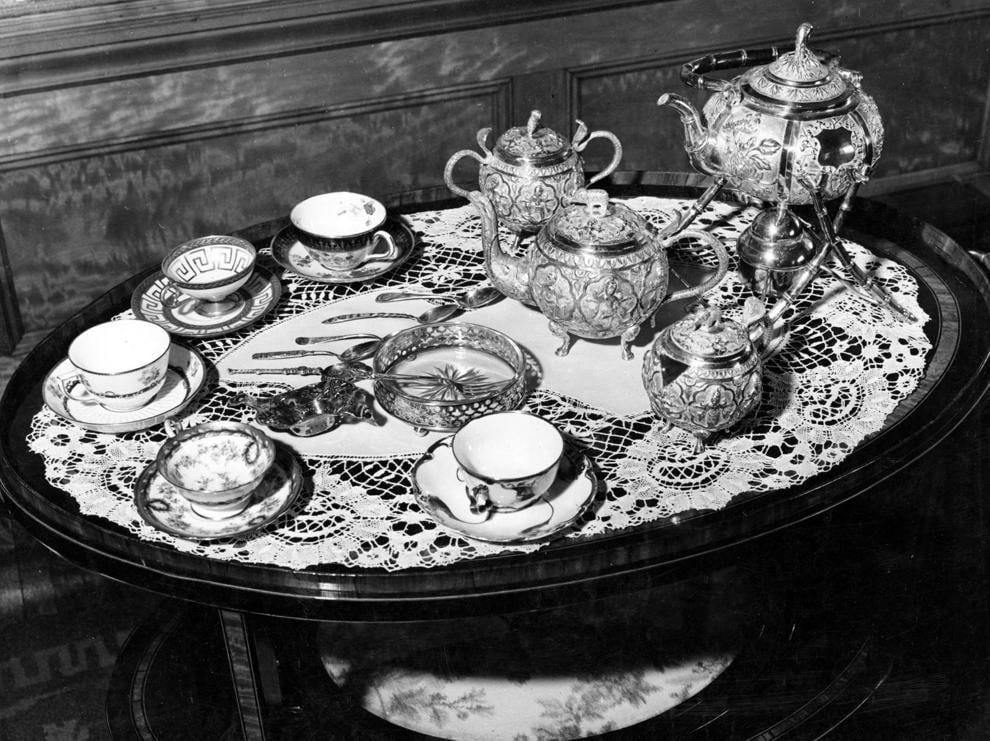 Joslyn as OPS headquarters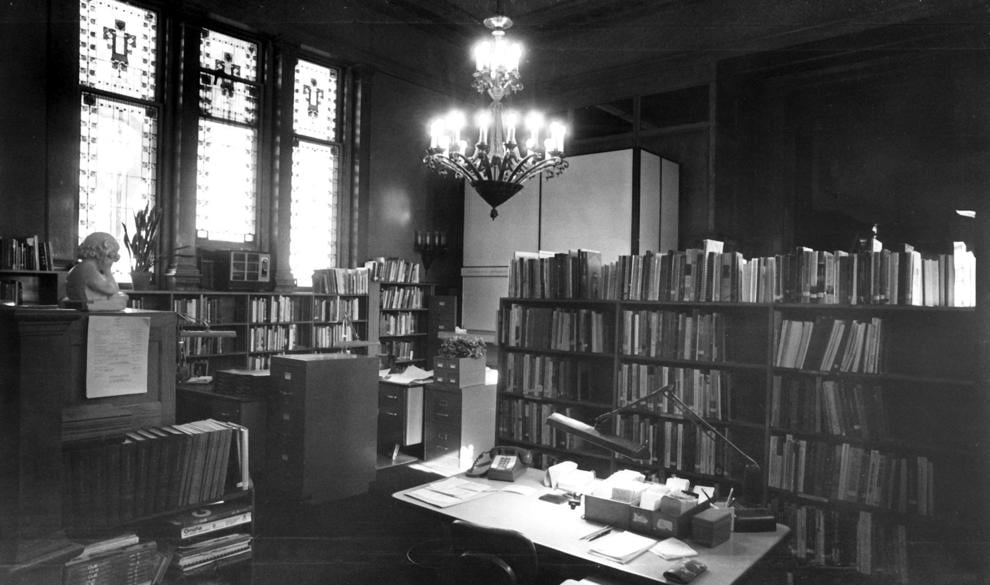 Joslyn as OPS headquarters
Joslyn as OPS headquarters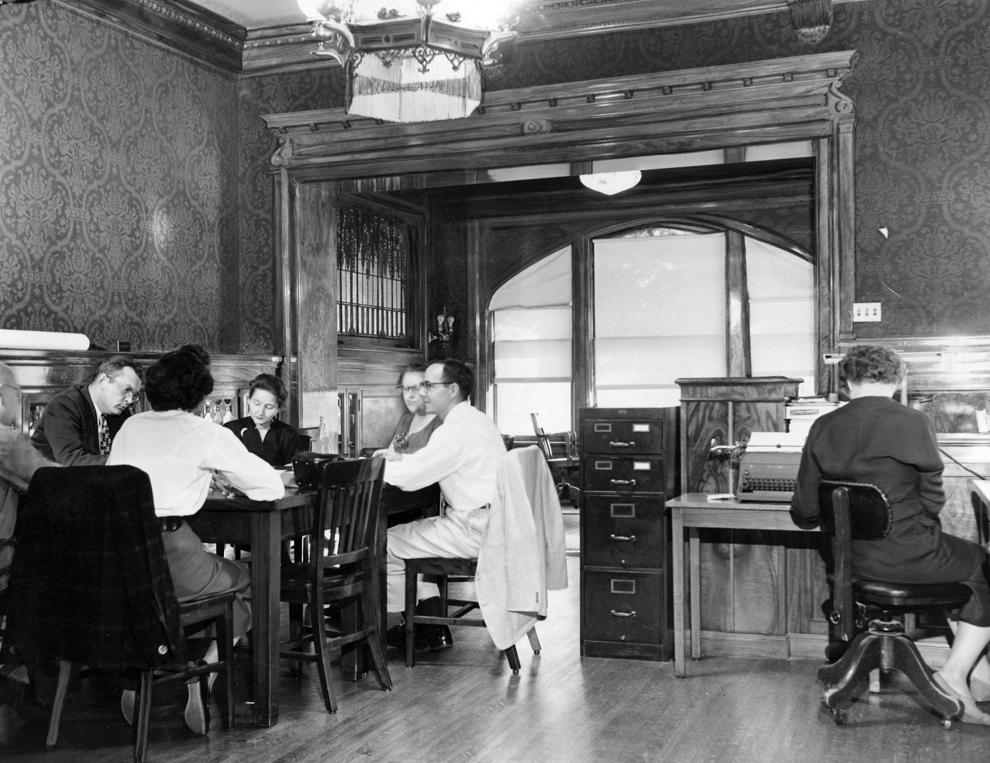 Joslyn Castle music room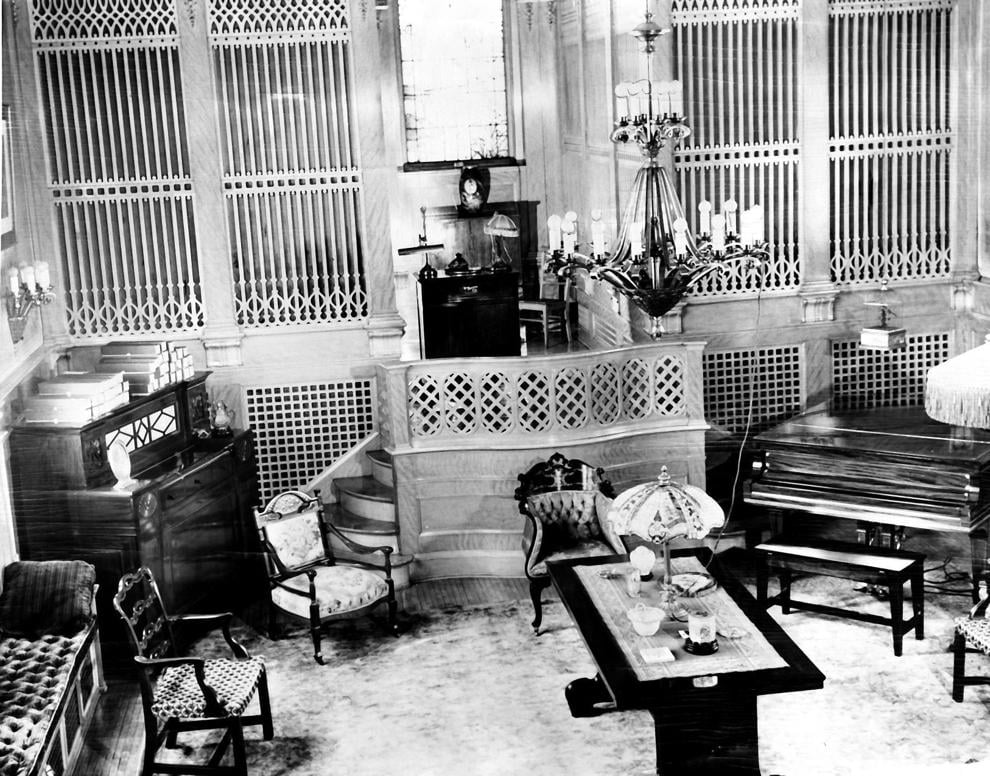 Joslyn Castle central hall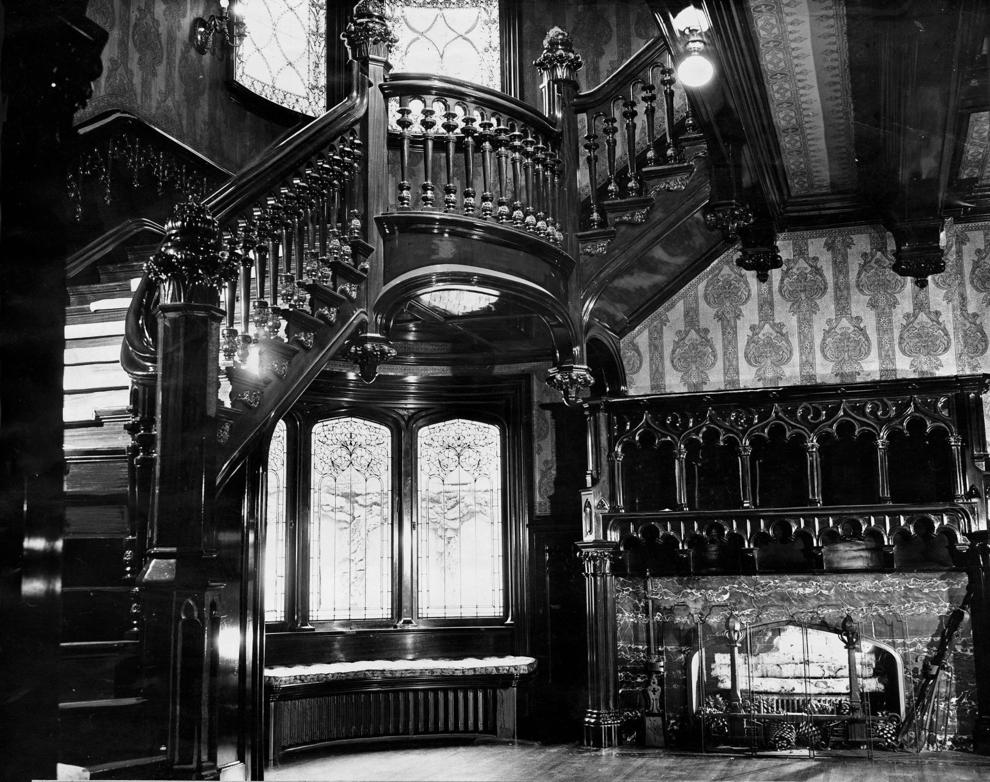 Joslyn Castle voting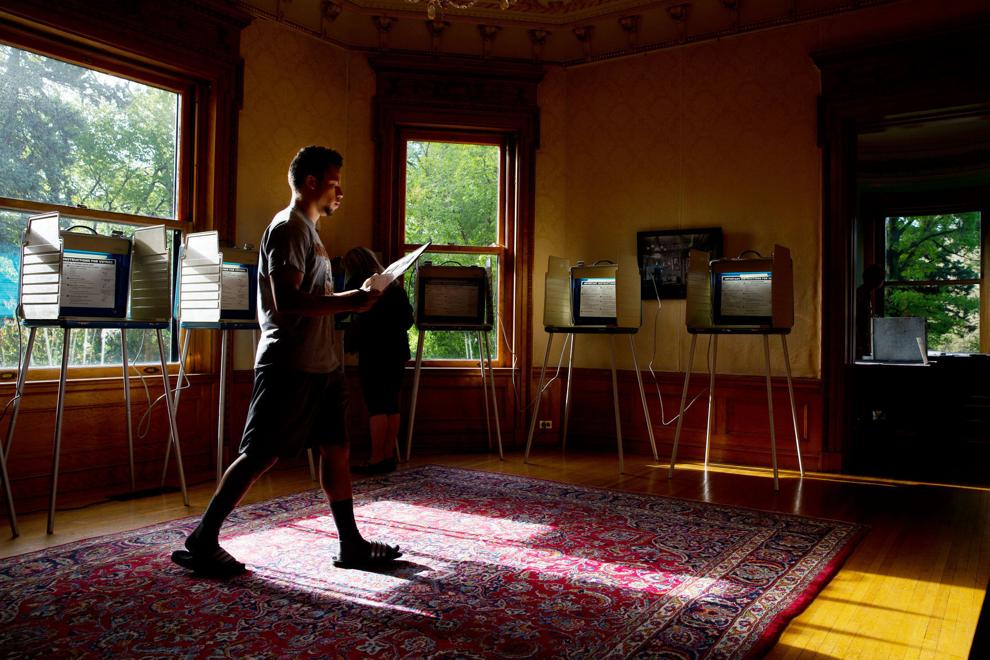 Joslyn bridge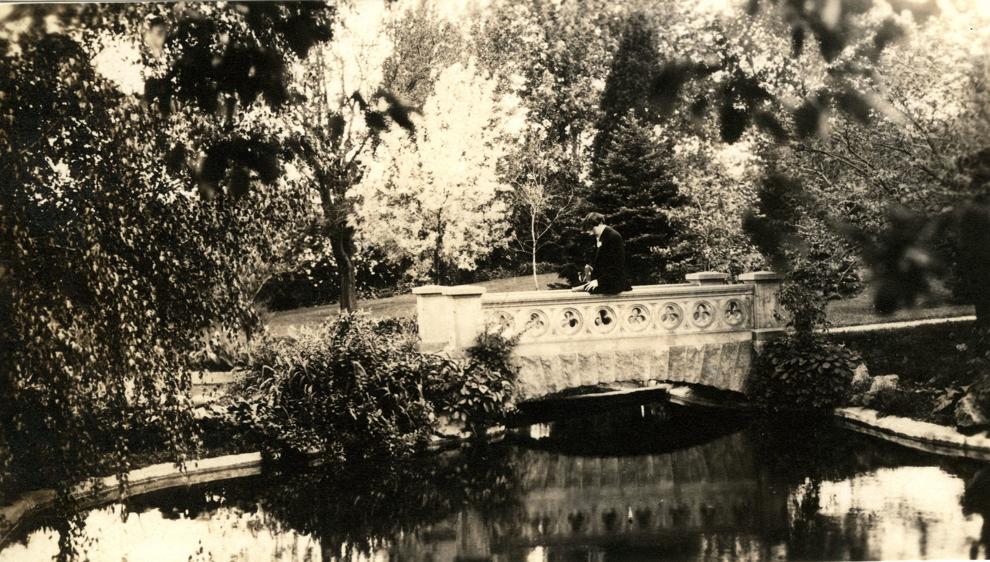 Carols as Joslyn Castle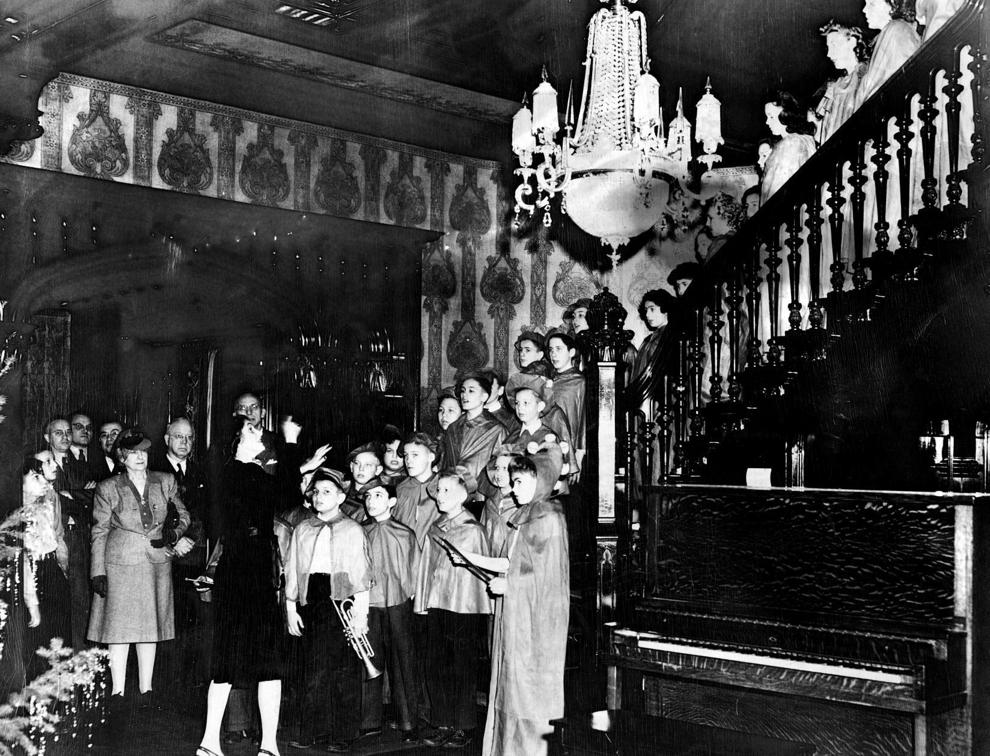 2015 Joslyn Castle renovations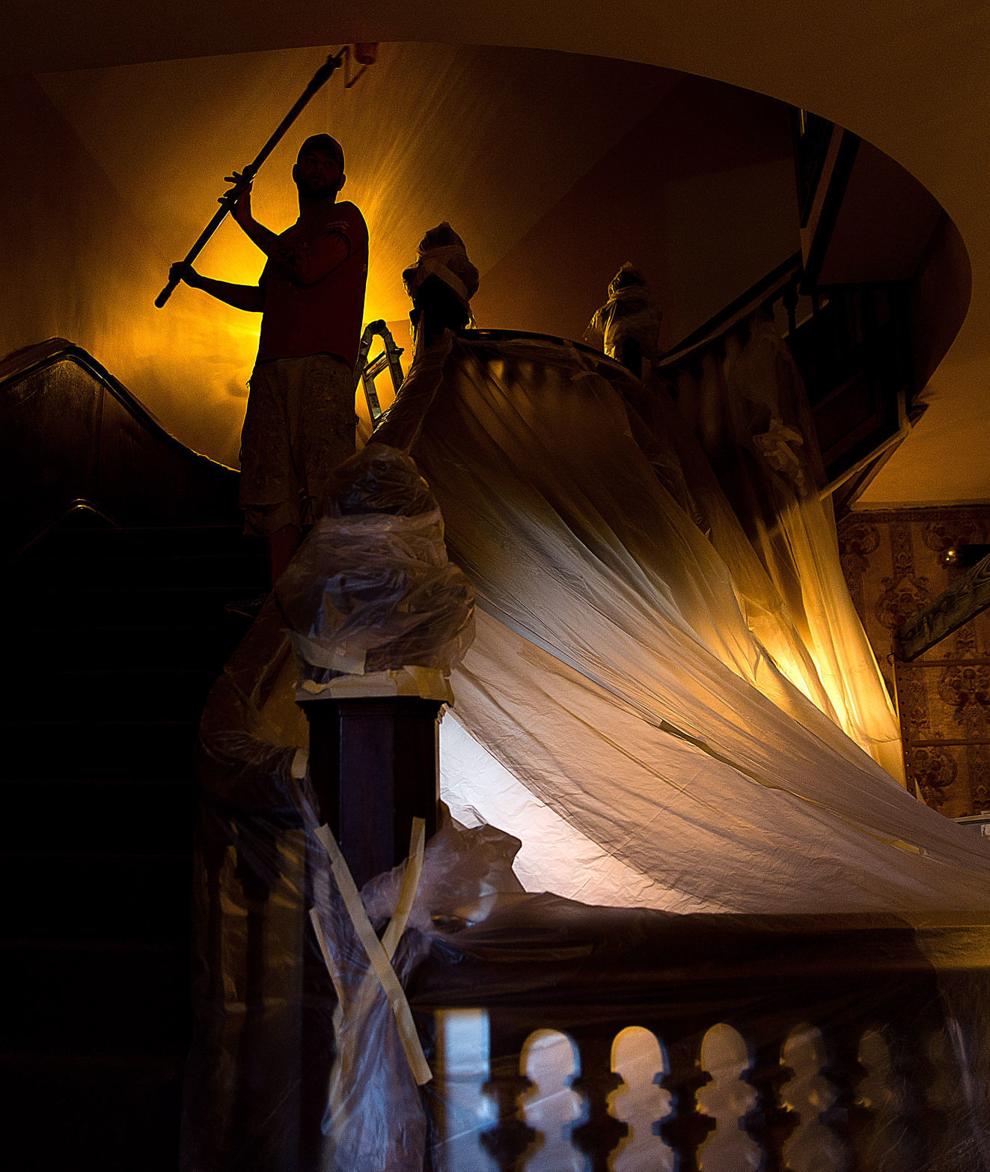 Joslyn Castle polling place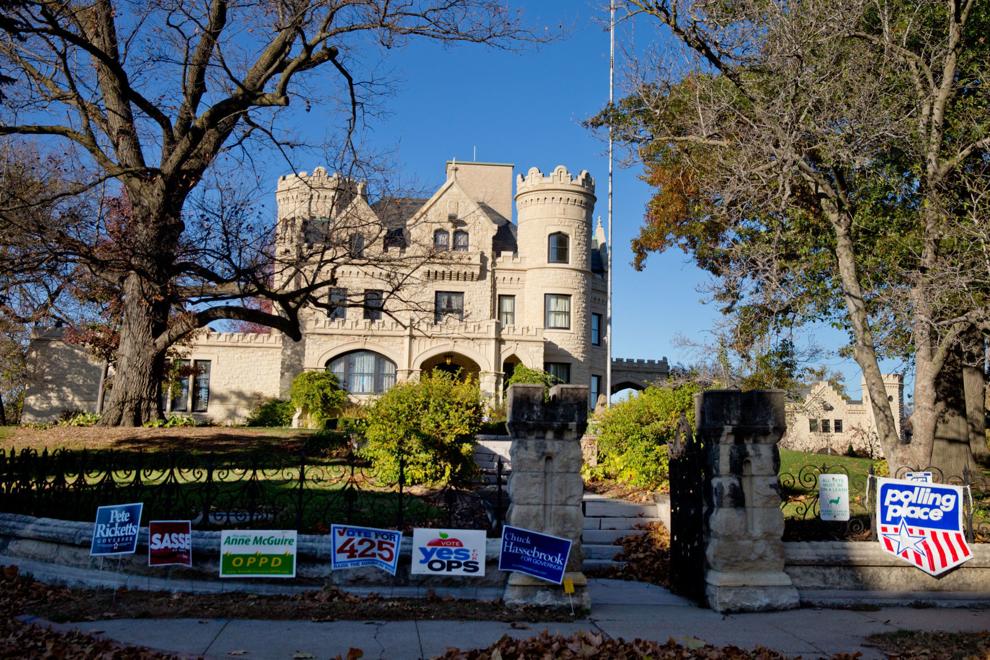 Undated photo Joslyn Castle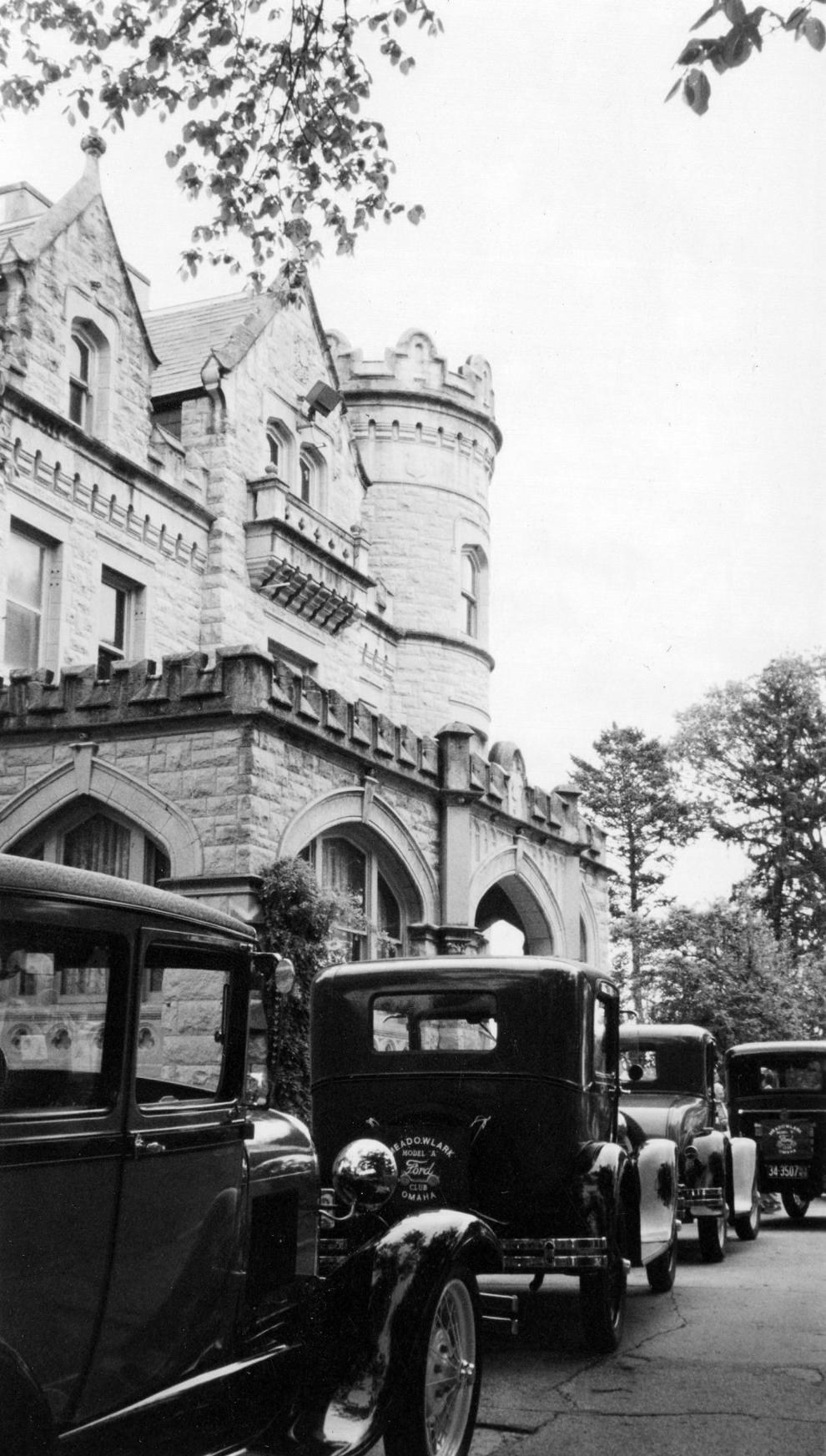 Joslyn stables used by school board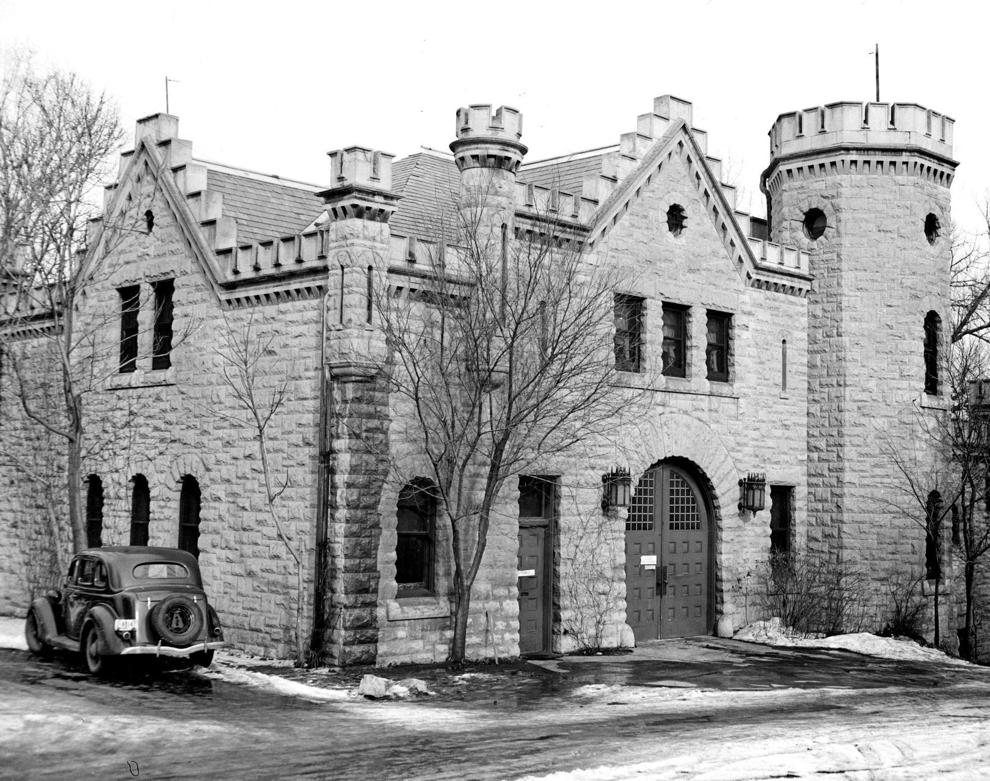 Voting at Joslyn Castle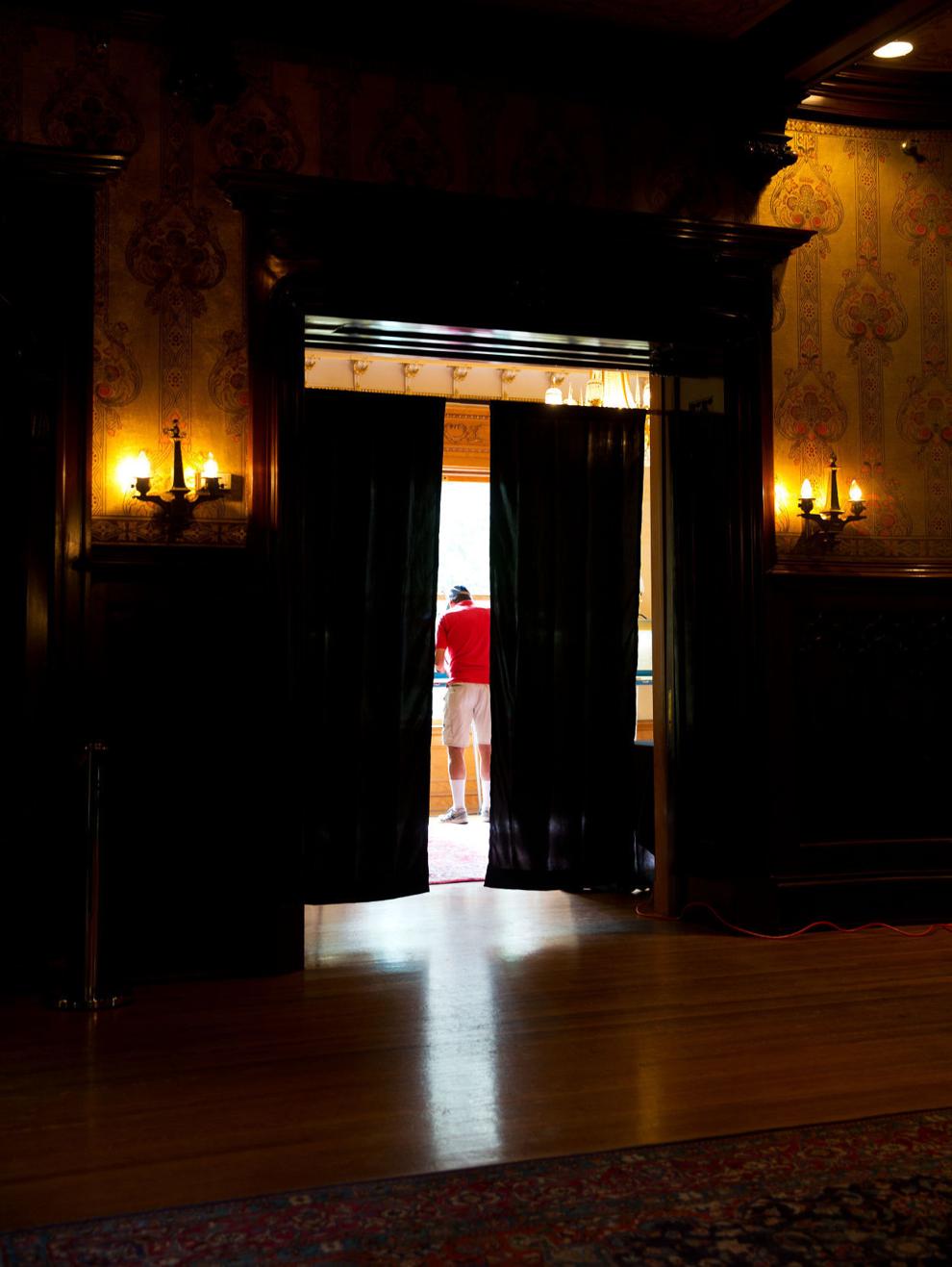 Burke High string quartet at Joslyn Castle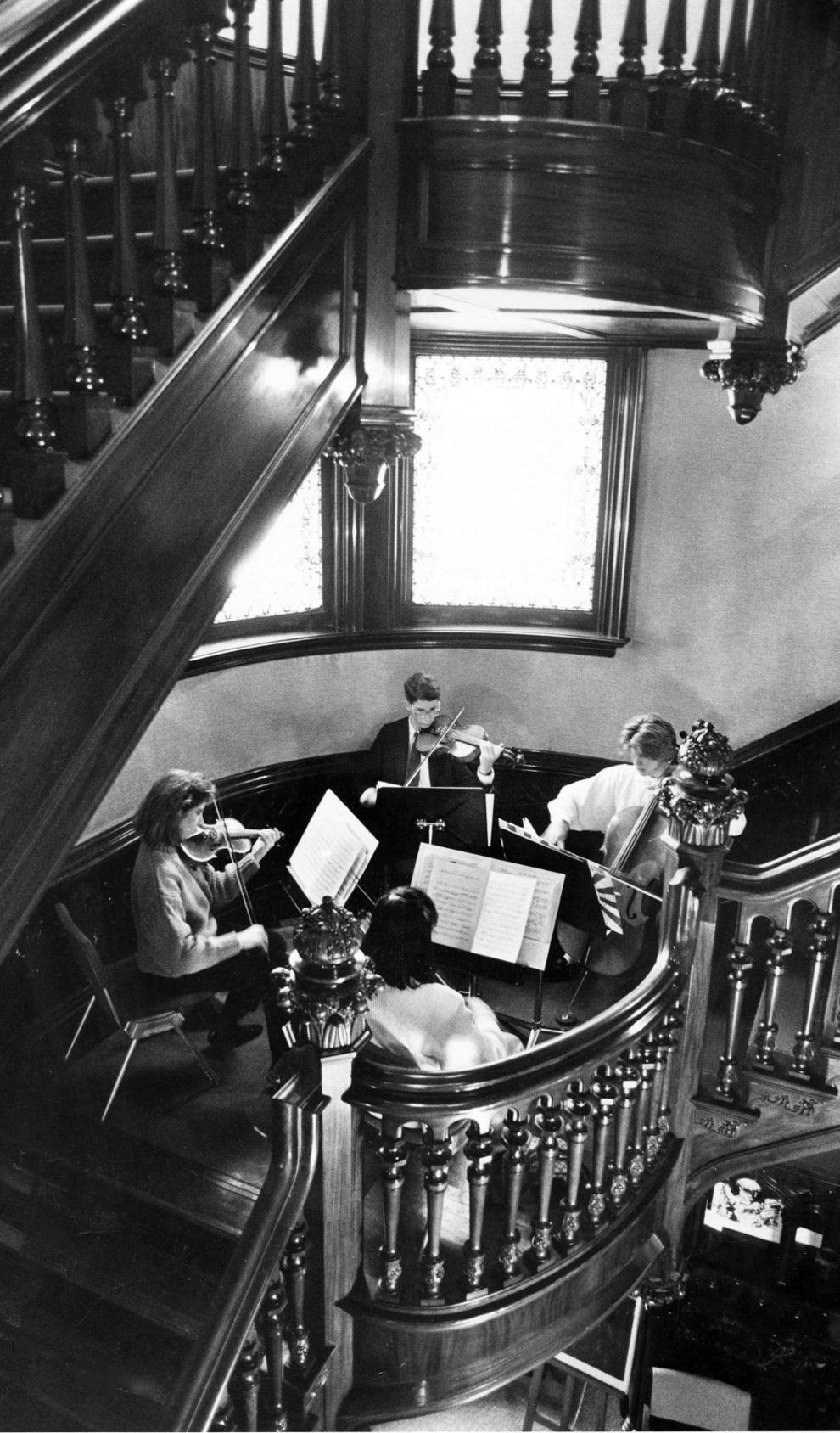 Joslyn Castle polling place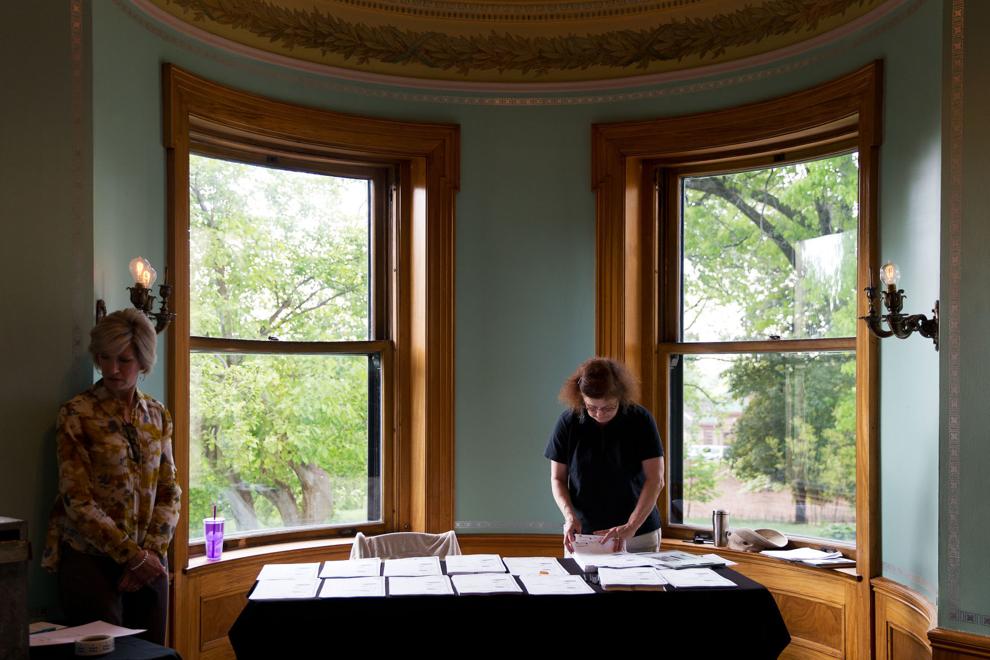 1913 tornado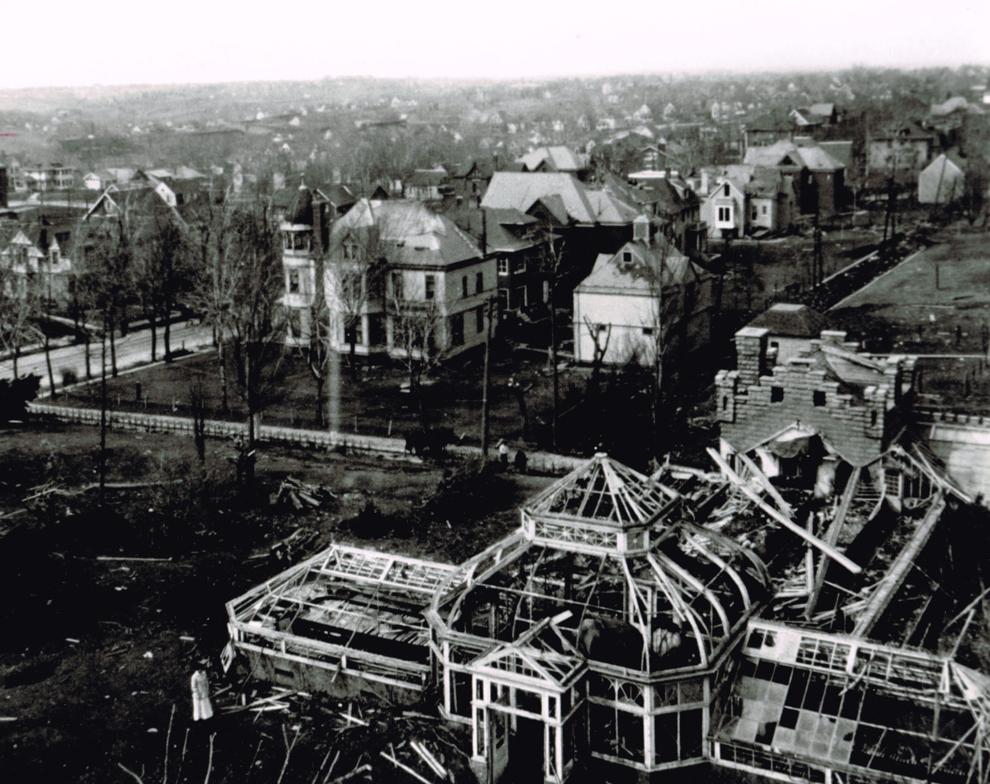 Snow at Joslyn Castle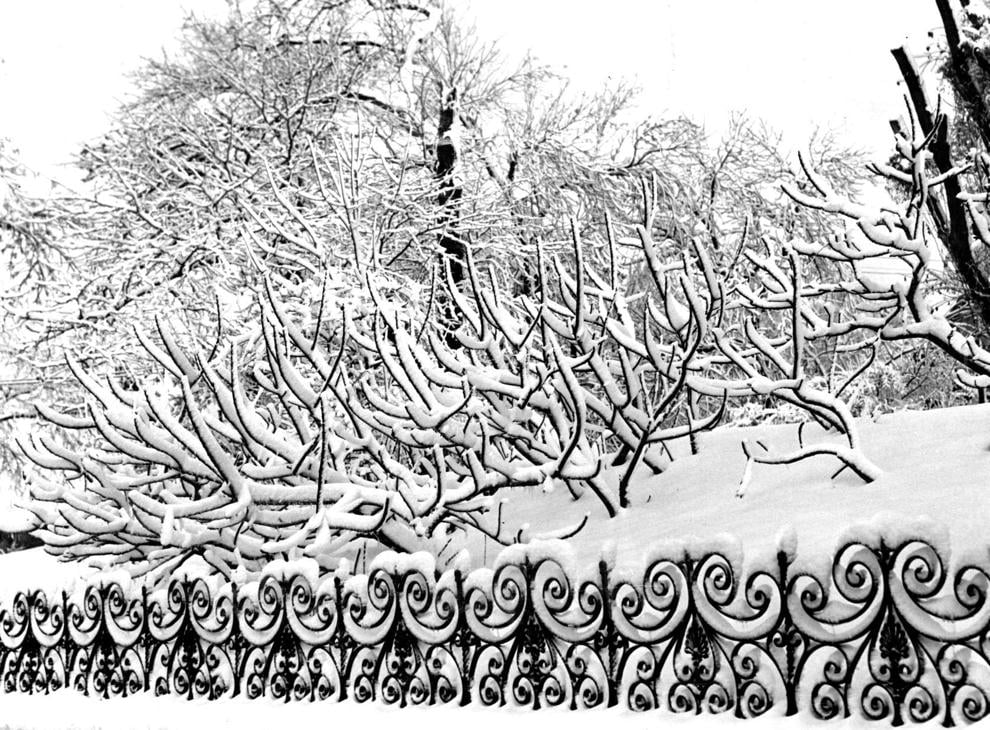 Snow at Joslyn Castle in 1944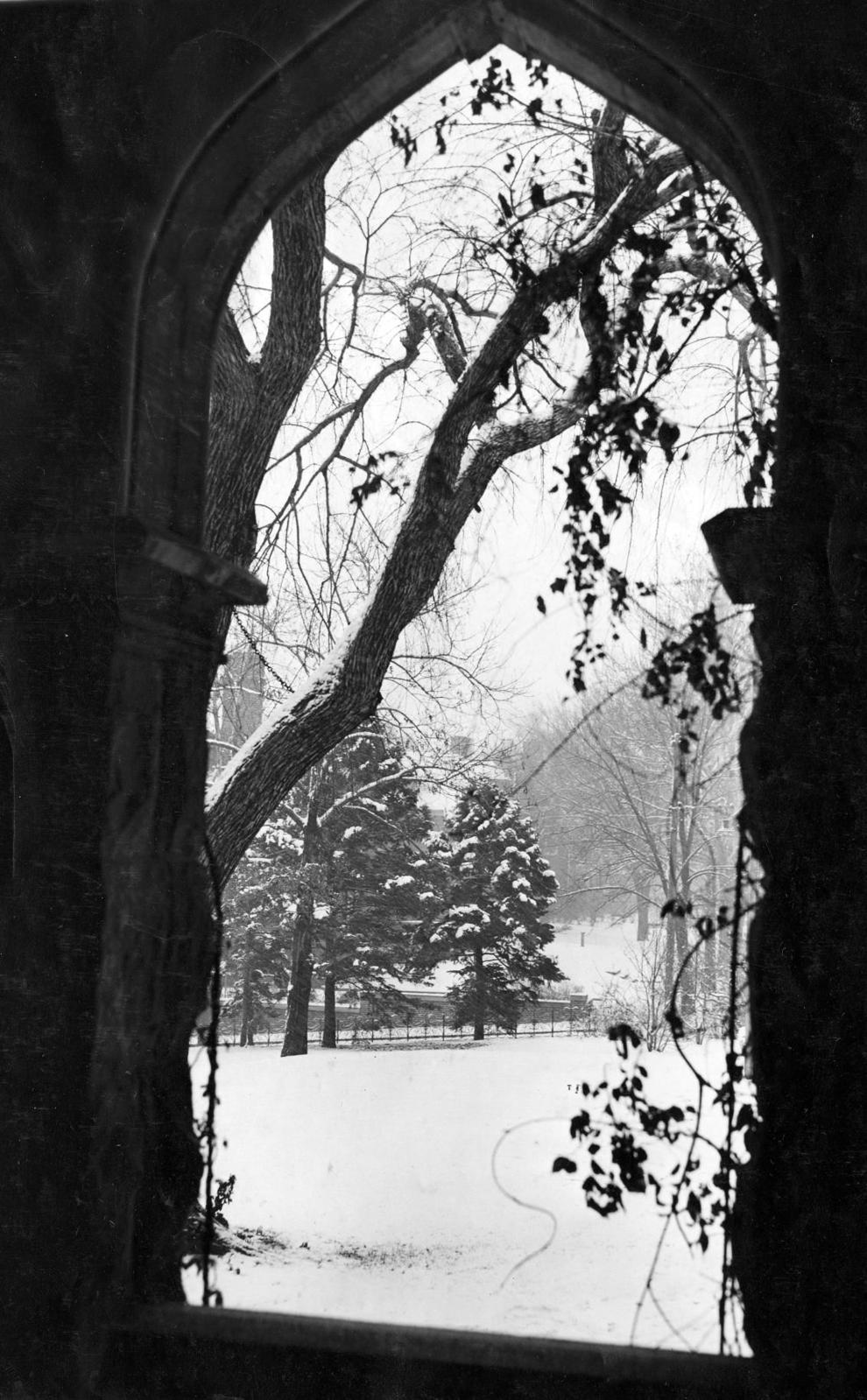 1913 tornado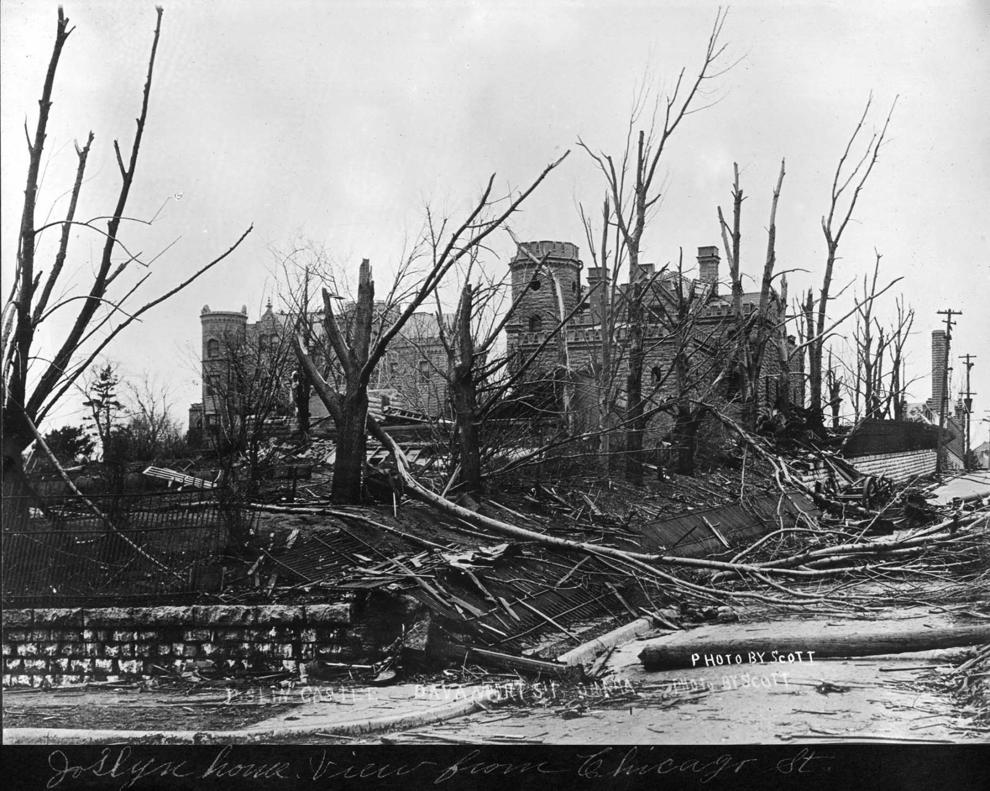 1913 tornado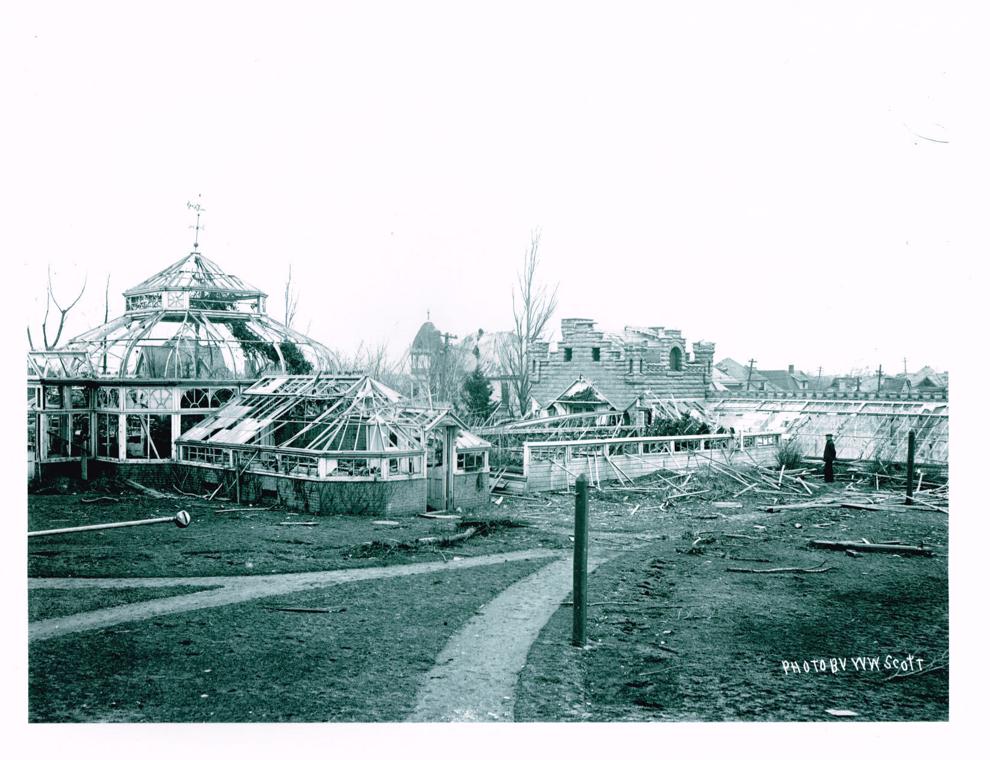 Joslyn Castle postcard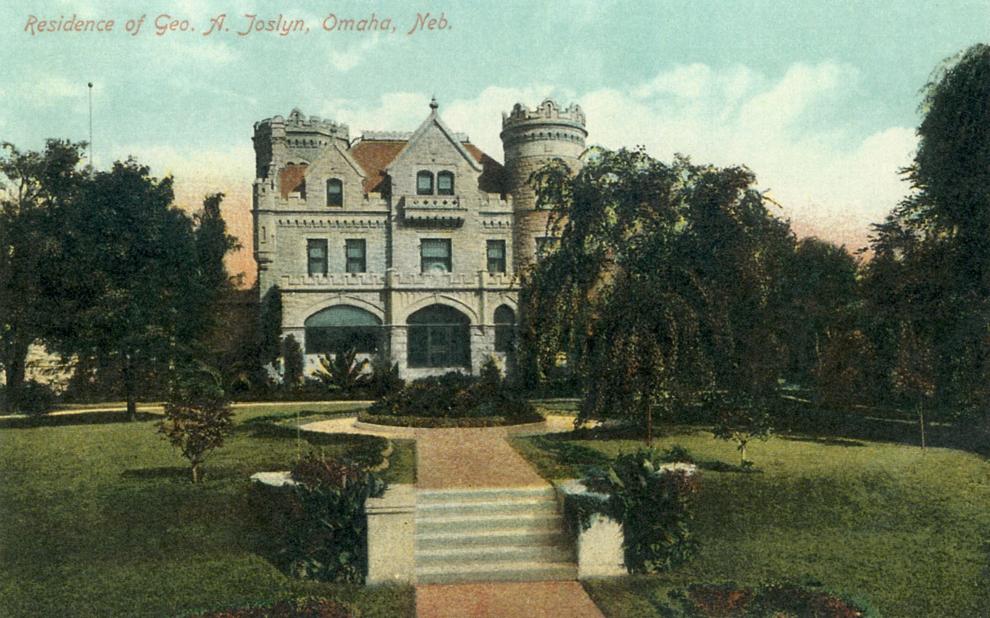 Joslyn Castle in 1993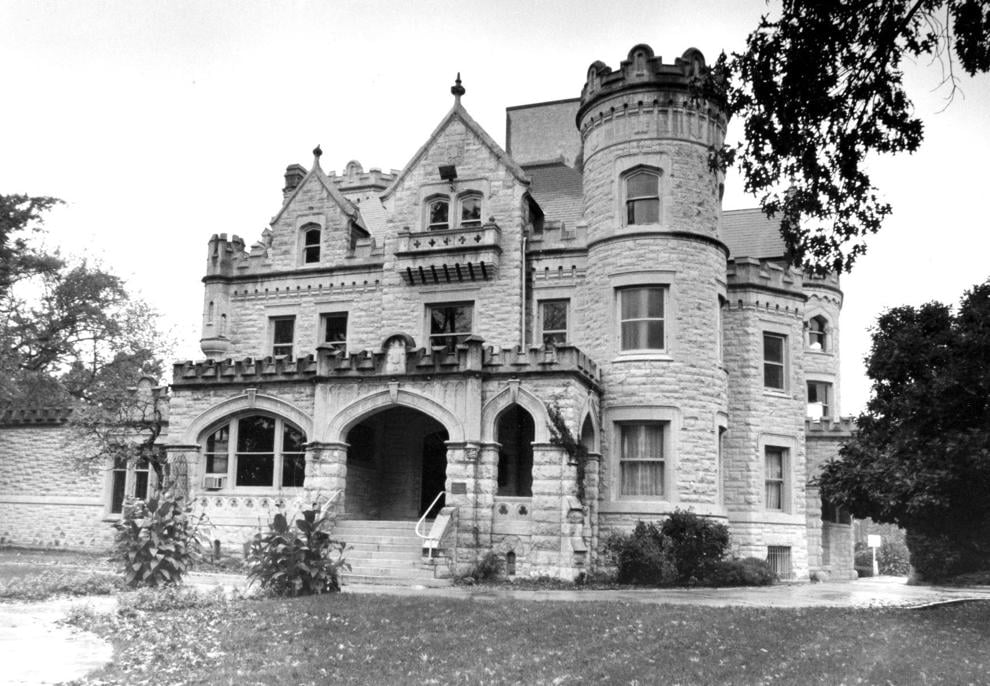 joslyn(2)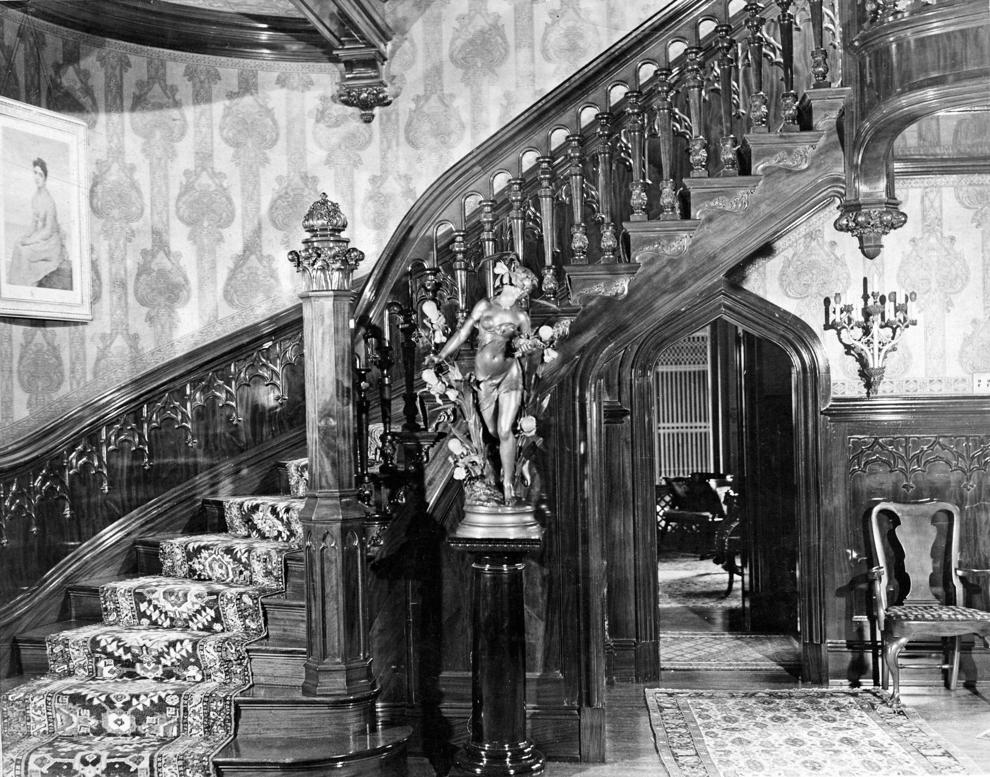 IMG_1676-carriage house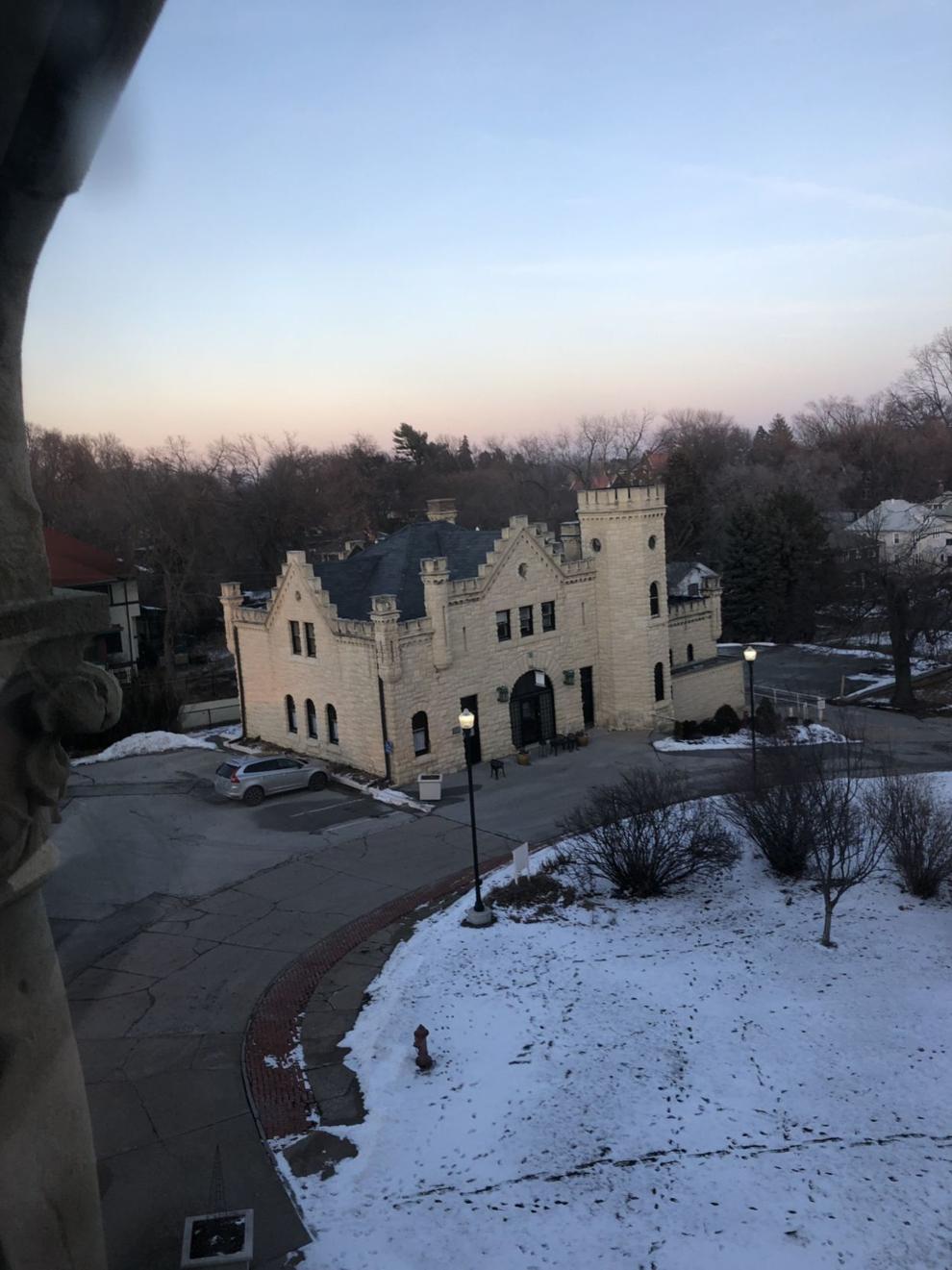 joslyn(3)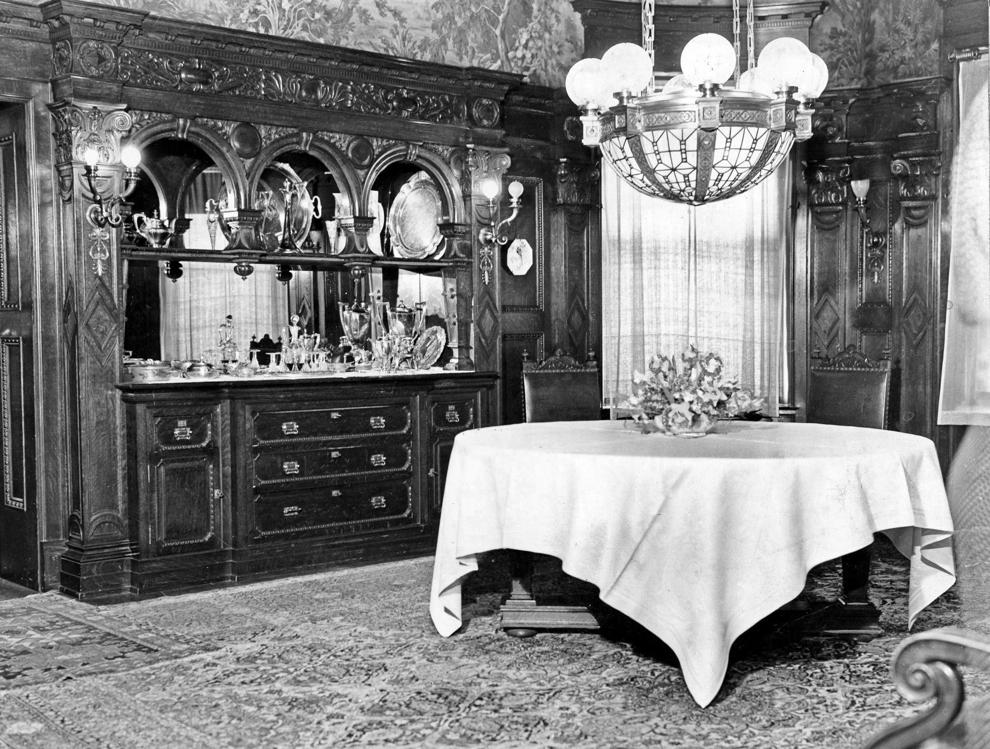 joslyn(4)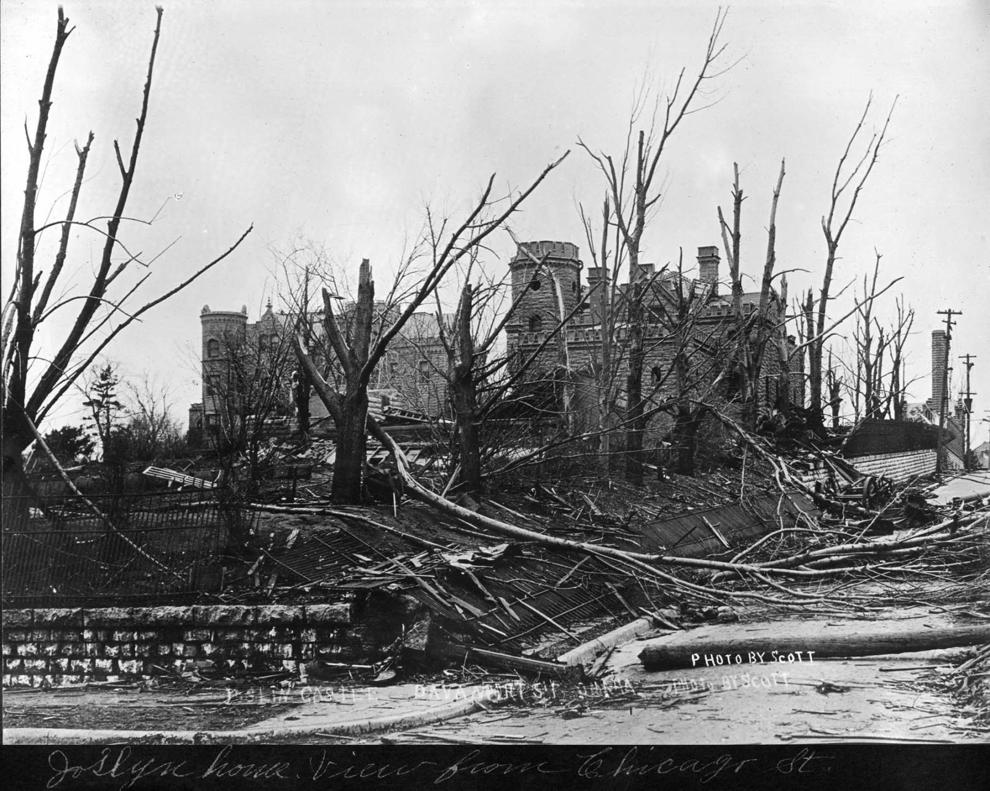 joslyn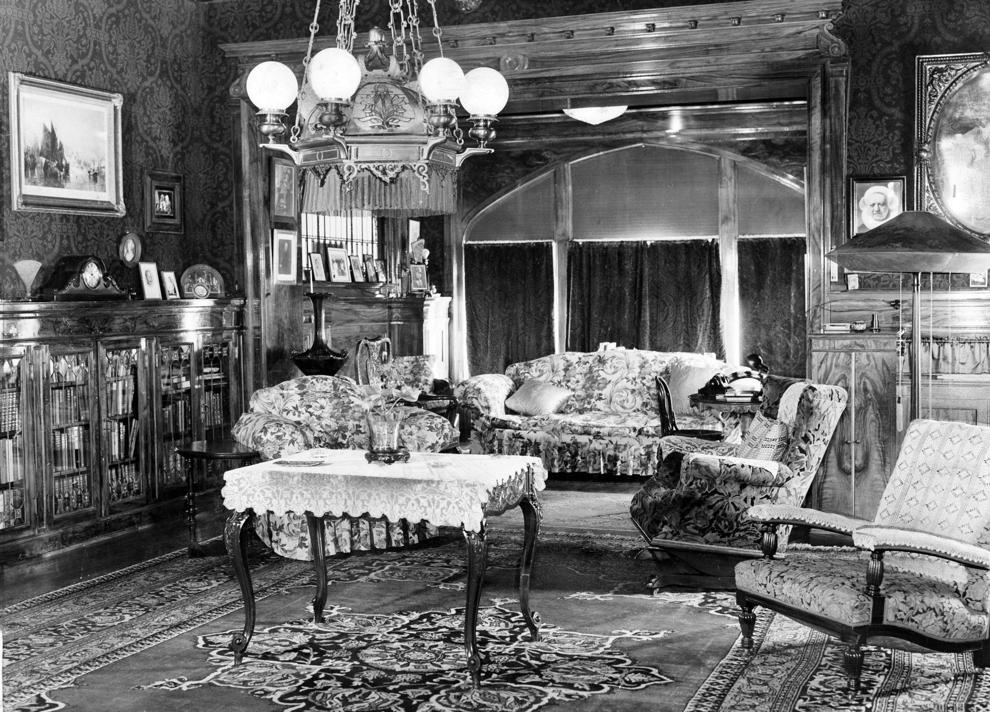 joslyn(2)-Portrait of George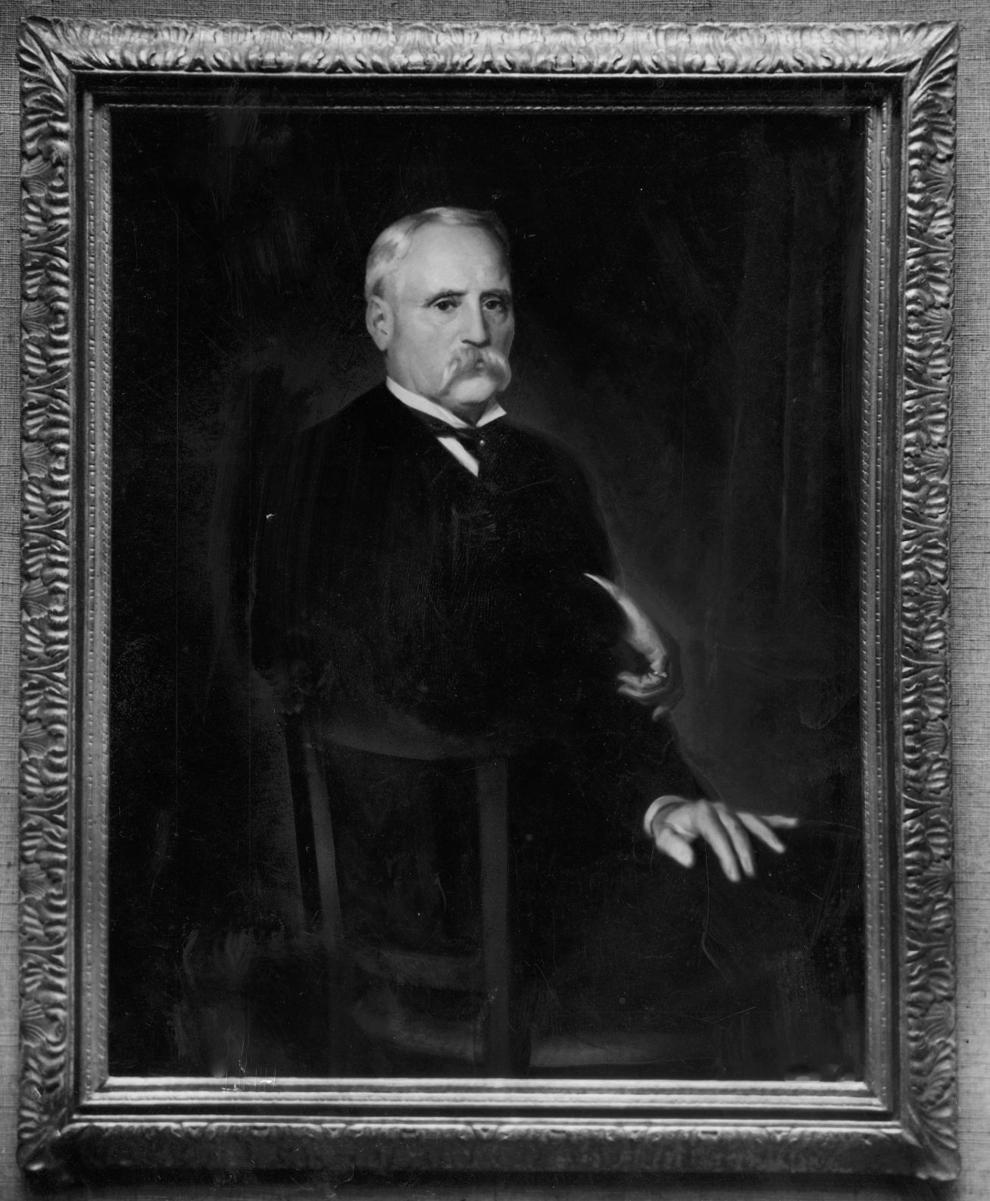 joslyn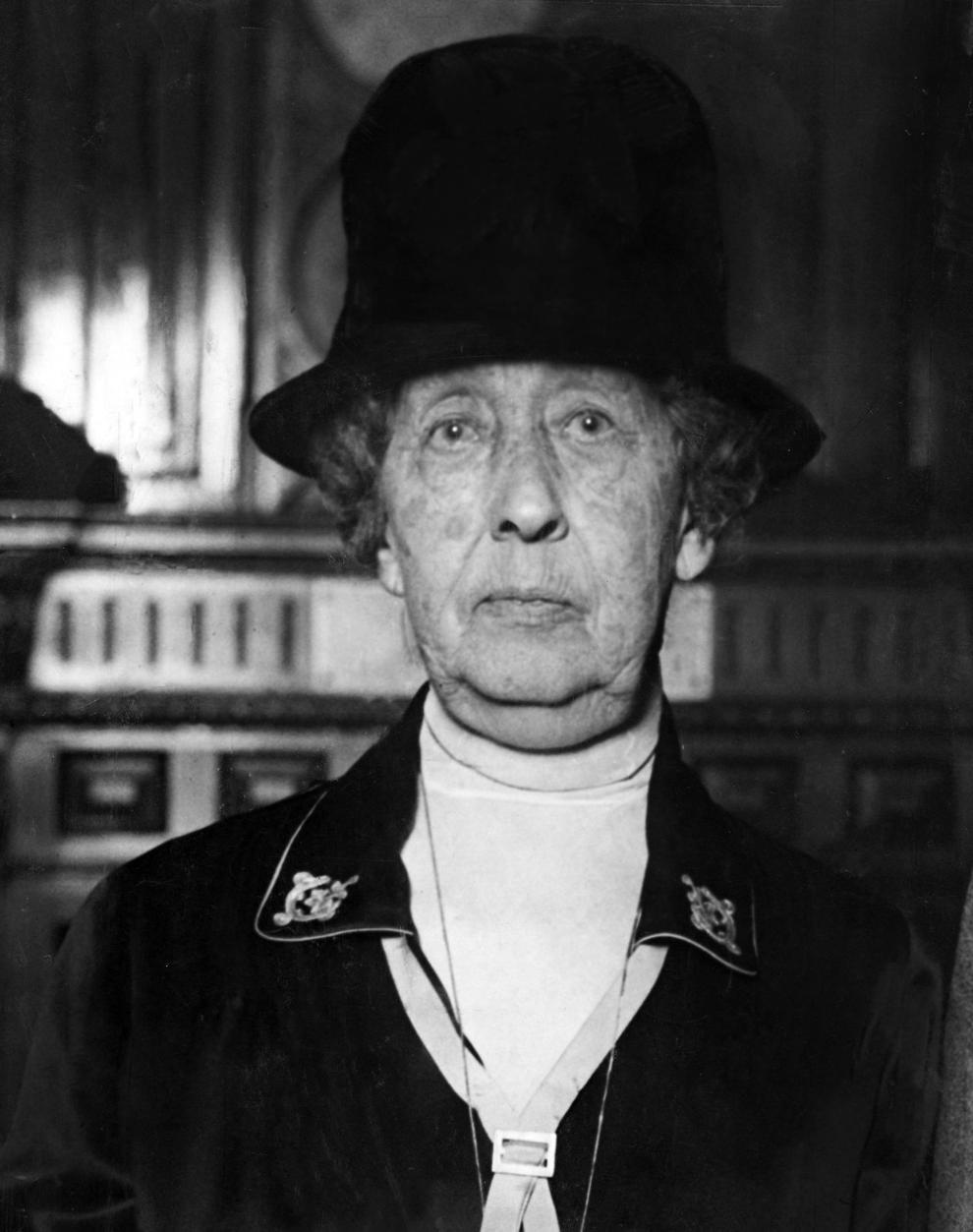 joslyn(3)-Portrait of Sarah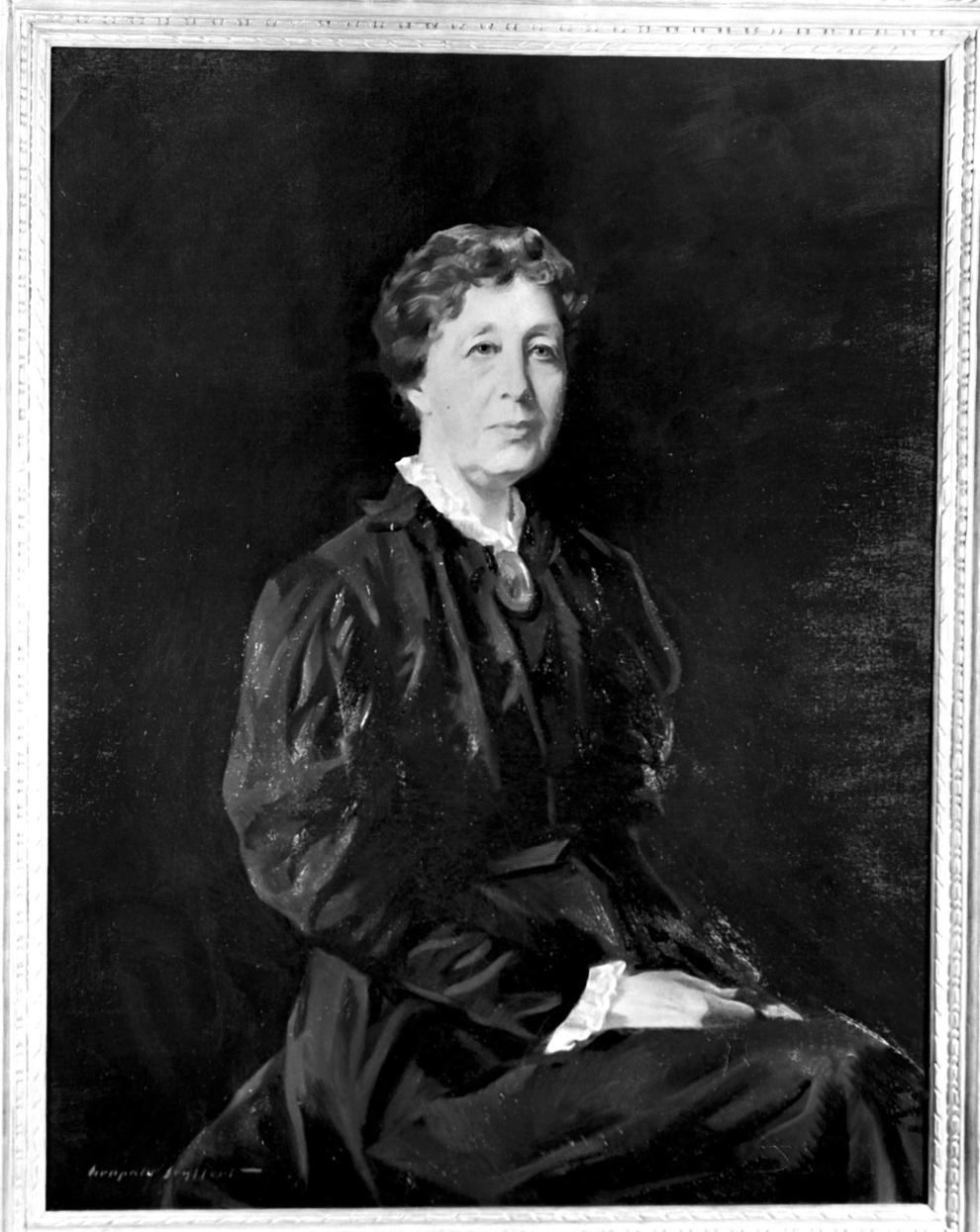 750891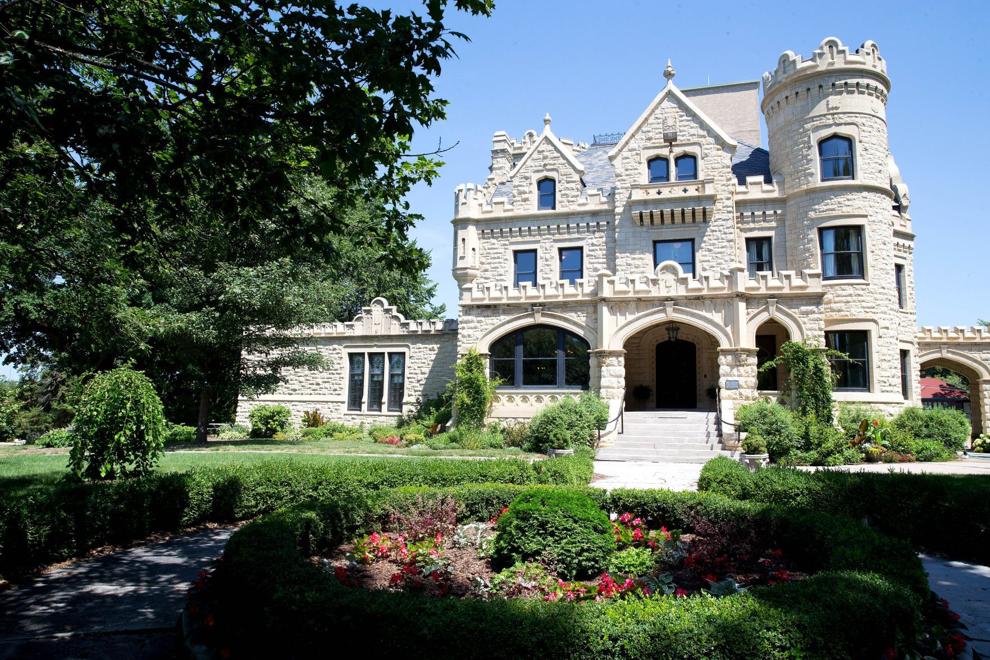 joslyn(3)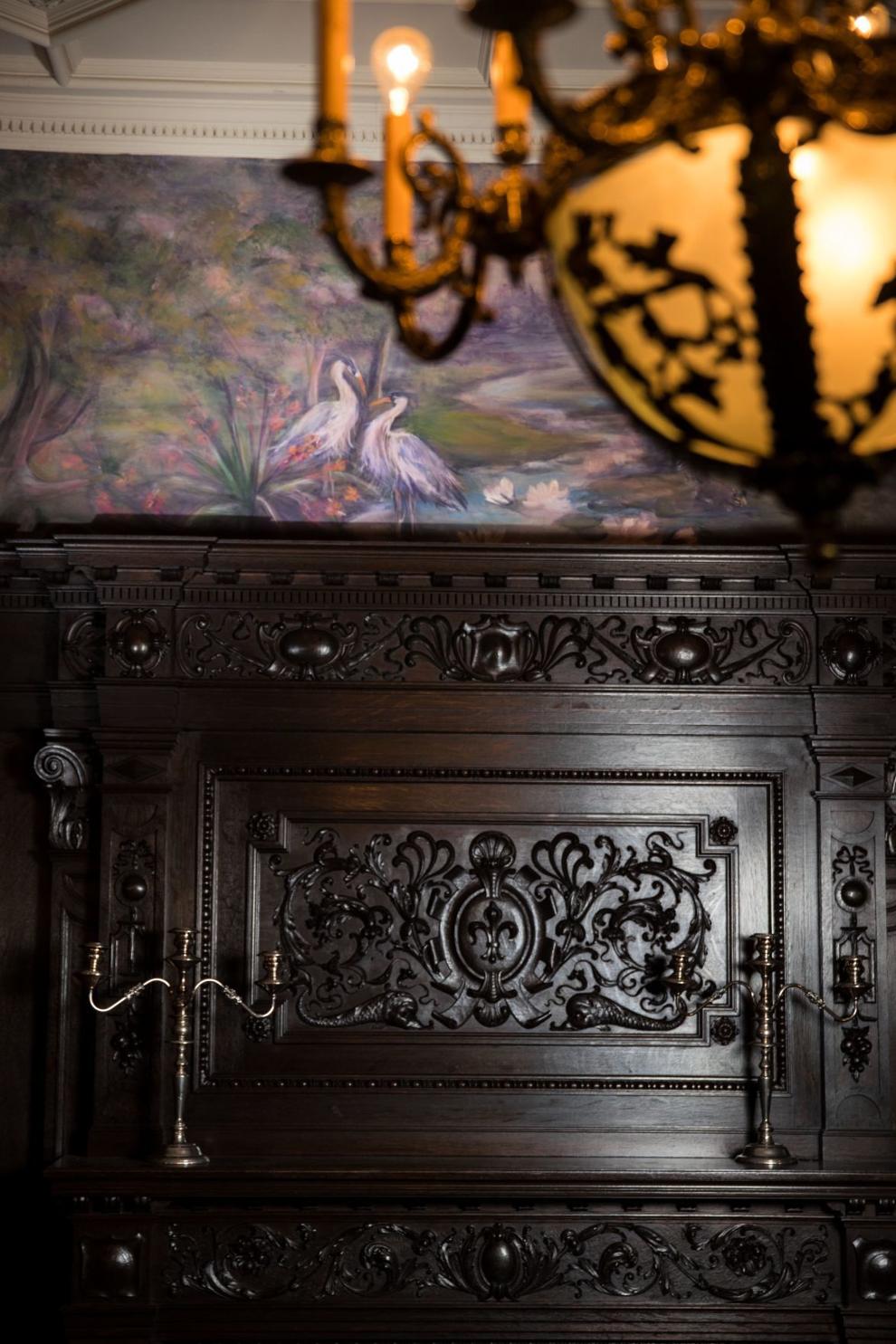 joslyn(2)