When development of the transcontinental Lincoln Highway began in 1913, there were no roadside conveniences, fuel stations or lodging.
There weren't even detailed maps. Motorists instead navigated between major cities by "strip maps" and guideposts, renting rooms in local homes, pitching tents and sleeping in their cars along the road.
Property owners didn't appreciate the stopovers, said hobby historian Jim McGee.
"The campers left a mess," fouling the roadside and private land with trash, waste and fire pits, he said.
By 1920, "tourist camps" started popping up in communities to accommodate the growing numbers of travelers. Omaha's was a municipal facility sponsored by the Omaha Automobile Club in Elmwood Park near 60th and Pacific Streets.
Established in 1921, the campground wasn't without controversy. The City of Omaha and local businesses financed it, using park buildings to provide clean water, showers, tubs for laundry and stoves for cooking. There even was an assembly room with writing tables and free stationery.
Campers registered their identity, license plate and place of origin and paid 50 cents a day for up to 96 hours in the park.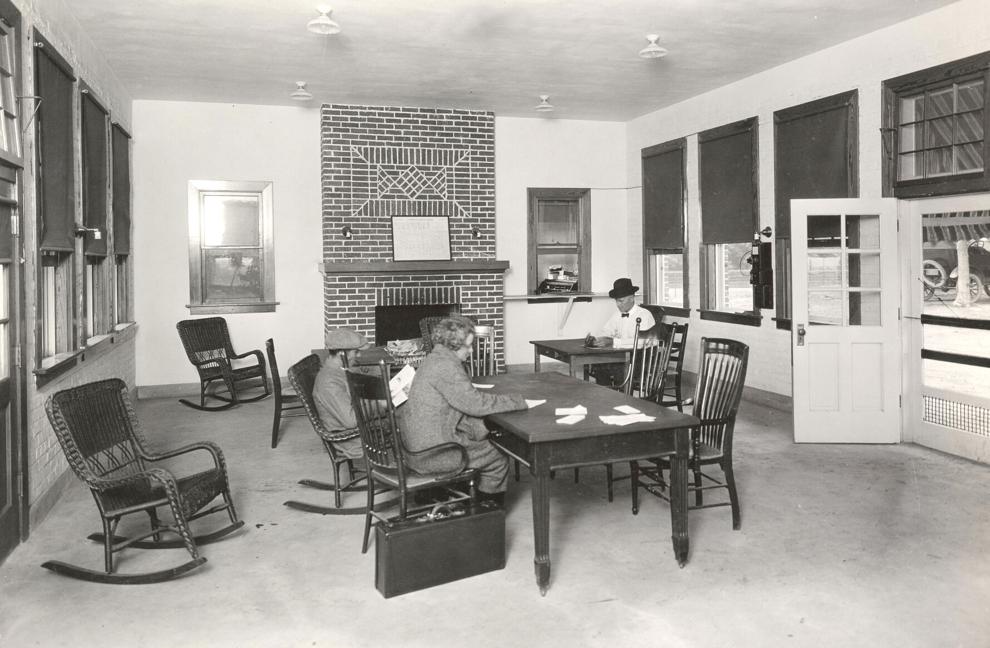 Park advocates objected to the camp, saying the park's accessibility to the pubic had been compromised. But the city didn't have the money to build a separate campground nor ground within city limits to accommodate one. The camp was the only option to downtown hotels that catered mainly to railroad passengers. It stayed open.
Auto campers also had overnight options in Bruning, Chester, Columbus, Fairmont, Fremont, Geneva, Hebron, Lincoln, Madison, Norfolk, Osceola and Stromsburg.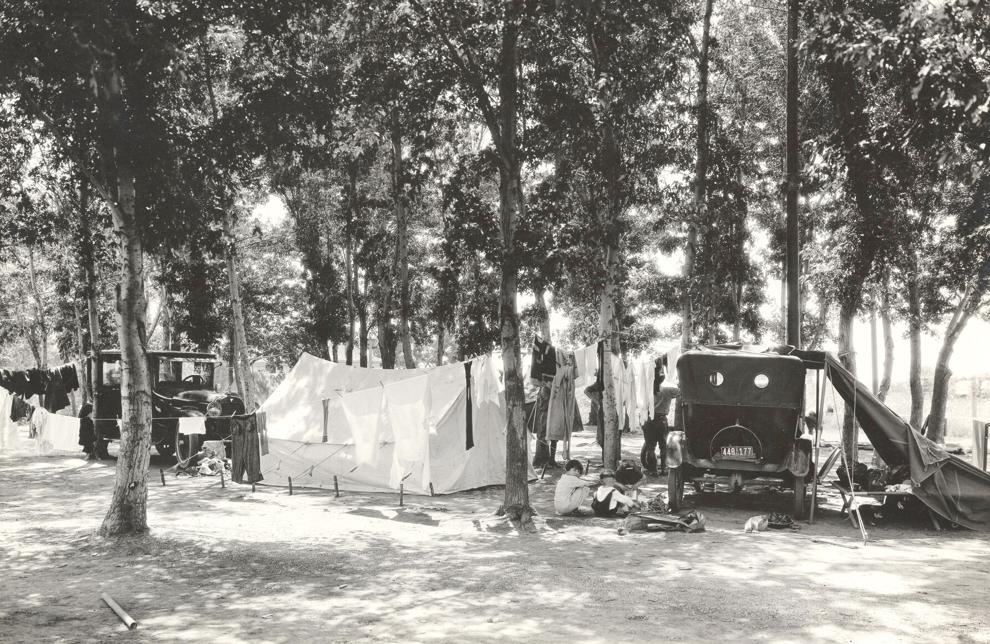 Omaha's Elmwood Park seemed to be a favorite. An article in the Sunday World-Herald of Aug. 8, 1926, praised the park for its situation on high ground, trees, facilities and ample accommodations for 150 cars "and the parties that go with them."
Some 7,302 cars stopped in the camp in 1924; a year later, 7,792.
"Some were expensive, shiny Packards," McGee said. "Most were secondhand jalopies with pots, pans, jugs and camping gear hanging from the sides and families packed inside."
The economic spin, according to the Lincoln Highway Association, was five bucks per person per day.
"Elmwood Park's strategic location was key," McGee said. "The park provided easy access to the new Ak-Sar-Ben Rack Track and Peony Park."
By the 1930s, most municipal campgrounds nationwide disappeared, replaced by emerging mom-and-pop motels, "modern" motor lodges with "all the comforts of home" and private campgrounds.
"It was an arms race between cities" to capitalize on the auto tourism craze, McGee said.
In the shift from municipal to private campgrounds, Elmwood Park's main building went back to being a clubhouse for golfers.
---
Omaha's most popular parks
Sources: Bostwick-Frohardt Collection, The Durham Museum; Lincoln Highway Association; Omaha World-Herald archives; Forgotten Omaha; University of Michigan Special Collections Research Center.
402-444-1094
Twitter: @cchristenOWH