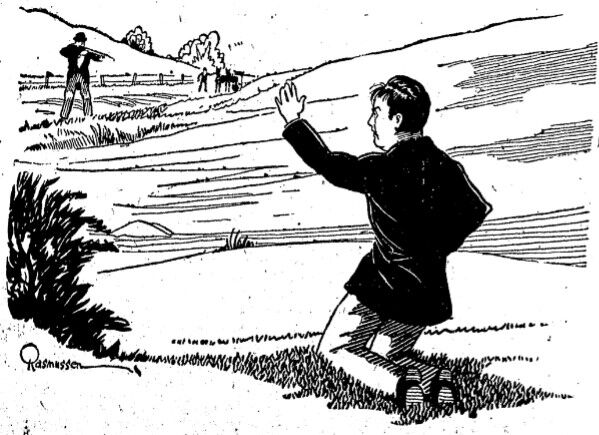 'Dan, I'm going to get you afore the sun goes down. Do you understand?"
"All right, Tom, but make sure. If you get the better of me I won't squeal. But if I get the better of you, you won't have time to."
That dialogue is part of the lore about the Dan Parmelee-Tom Keeler feud, which raged for years and ended with an Old West shootout on the outskirts of old Elkhorn in December 1874 that left Keeler dead and made news nationwide.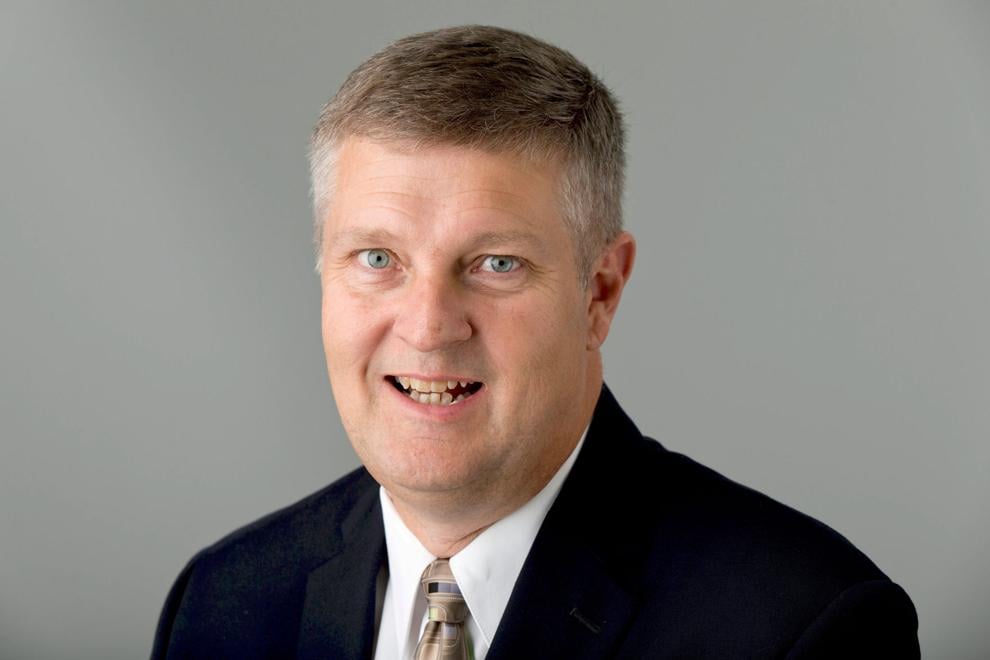 How Parmelee and Keeler became blood enemies stemmed apparently over property lines between their adjacent claims southeast of Elk City.
Keeler probably wore the black hat with pride. Born in 1831 in Ohio, he came from Illinois to eastern Nebraska in its territorial days. His widowed mother opened a road ranch southeast of Fremont on the military road west from Omaha. Keeler went farther west on the trails, setting up his ranch (or ranches) about a dozen miles west of Fort Kearny.
"He was ranchman, cowboy, gambler, hunter and desperado,'' an Omaha Daily Bee writer painted him in 1891.
Many years earlier, the Bee wrote, "In early times he was located near Kearney, in the vicinity of which he had four ranches and a wife on each ranch. It is said the he made a comfortable living by plundering the "pilgrims" while on their way to the mountains and California. An old settler related to us that he met Tom and his four wives at a dance at Florence 10 years ago and had the pleasure of an introduction to each one of them."
But an early pioneer, David Anderson, said in 1910 that he saw a different side when he stopped at the Keeler ranch in the fall of 1859.
"Here we met the notorious Tom Keeler, the terror of the plains and especially of the Cheyenne Indians. With all of his native rudeness and toughness, however, Mr. Keeler was one of the hospitable and generous men that I ever met. His buildings were all of sod and the dwelling house was tidy and inviting. Mr. Keeler was loyally and lovingly attached to his wife,'' Anderson said.
Parmelee also was well-known on the frontier and many accounts had him wearing the white hat. Born in New Hampshire in 1821, he was a bricklayer and a railroad man before moving from Wisconsin to Colorado in 1859 during the Pike's Peak gold rush and partnering in a mine near Central City.
He came to Omaha in 1863 and bought 160 acres on what is now the northwest corner of 216th and State Streets in 1866. The next year, his neighbor to the north became Keeler.
Parmelee served in the last territorial legislature and the first two state legislatures. In 1874, he opened a grain elevator along the Union Pacific tracks in Elkhorn (then known as Elkhorn Station).
By then, Keeler's reputation had worsened. The Bee in 1891 recalled "frequent and many were his altercations, escapades and brawls in gambling house and bordellos." He often paraded in Omaha with a revolver openly strapped to his belt.
The Parmelee-Keeler feud also had intensified. Keeler allegedly attacked several of Parmelee's neighbors and friends for much of 1873 and 1874 over the land disputes and was convicted several times with Parmelee assisting in the prosecution.
On that fateful day, a Saturday, Keeler was said to have been drinking in an Elkhorn saloon and Parmelee was at the grain elevator. If you believe the lore, their paths crossed at some point during the afternoon.
According to the Bee account of the duel, around 5 o'clock Parmelee headed home first in a wagon behind farmhand William Philpot, who was driving a team of mules with a load of cobs. Keeler soon drove his team ahead of Philpot.
The Bee wrote: "Parmelee came up and told Philpot to stop, when Keeler asked Parmelee if he wanted to fight, and told him to say 'yes or no.' Parmelee replied, 'Go to h-ll.'"
Both parties continued north for a short distance before stopping again. Parmelee picked up his rifle, a 16-shot Winchester that he was carrying because of the many threats by Keeler, hopped off the wagon and ran around to the right side. Keeler was armed with a revolver and also had a double-barreled shotgun loaded with buckshot. When Keeler got out, Philpot was caught between the two men — he wasn't harmed.
The Bee: "Having thus simultaneously chosen their positions, it would appear that each had come to the conclusion that the hour had arrived when their differences must be settled by bloodshed. Parmelee, who is a man of great coolness and remarkable nerve in times of great danger, raised his 16-shooter to the shoulder and opened the duel by blazing away at Keeler, the two men not being more than 10 rods apart. He quickly fired again. Both shots struck Keeler but did not hurt him much, merely grazing him and glancing off.
"Keeler returned the fire, the buckshot scattering, one hitting the arm of Parmelee, making a slight scratch, and others hitting Parmelee's own team, which started on a runaway. Keeler emptied the other barrel of his shotgun, missing Parmelee, but striking his own team with some of the shot, causing them to also run away. Parmelee now 'got the drop' on Keeler, who, instead of pulling his revolver, no doubt thinking it useless at so long a range, especially in opposition to a Winchester rifle, started and ran towards a cornfield.
"Parmelee covered him with his weapon, and sent a ball after him, hitting him in the back, passing out in front, and putting daylight clear through him. Keeler here cried out for mercy, asking Parmelee to spare him and not kill him. Two more shots instantly followed from the deadly rifle, one taking him in the neck and the other in the head, both passing clear through and killing him instantly.
"Thus was the career of the notorious Tom Keener brought to a close."
Said Philpot on the sport "I guess he's dead. You had better go and see."
"You may do that, if you wish," replied Parmelee, who returned to his wagon and drove off. A little later he surrendered to a deputy sheriff.
Omaha real estate man Byron Reed was one of Parmelee's bondsmen. The coroner's jury returned a verdict of justifiable homicide and a grand jury returned a no bill.
"The general opinion seems to be that Parmelee pursued the right course, and that Keeler just got what he deserved,'' the Bee wrote in its account of the duel. "The feud had ripened to such a degree that it was only a question of time as to who should make the first demonstration to 'get the drop' on the other.
"Parmelee is a man very much respected in this community, while Keeler was a notoriously bad man, over whose death there seems to be a general feeling of satisfaction."
Keeler's grave is in Elk City Cemetery. Parmelee's life came to a sad end as well. He died in 1891 at 69 in the state hospital for the insane in Lincoln and is buried at Omaha's historic Prospect Hill Cemetery.
---