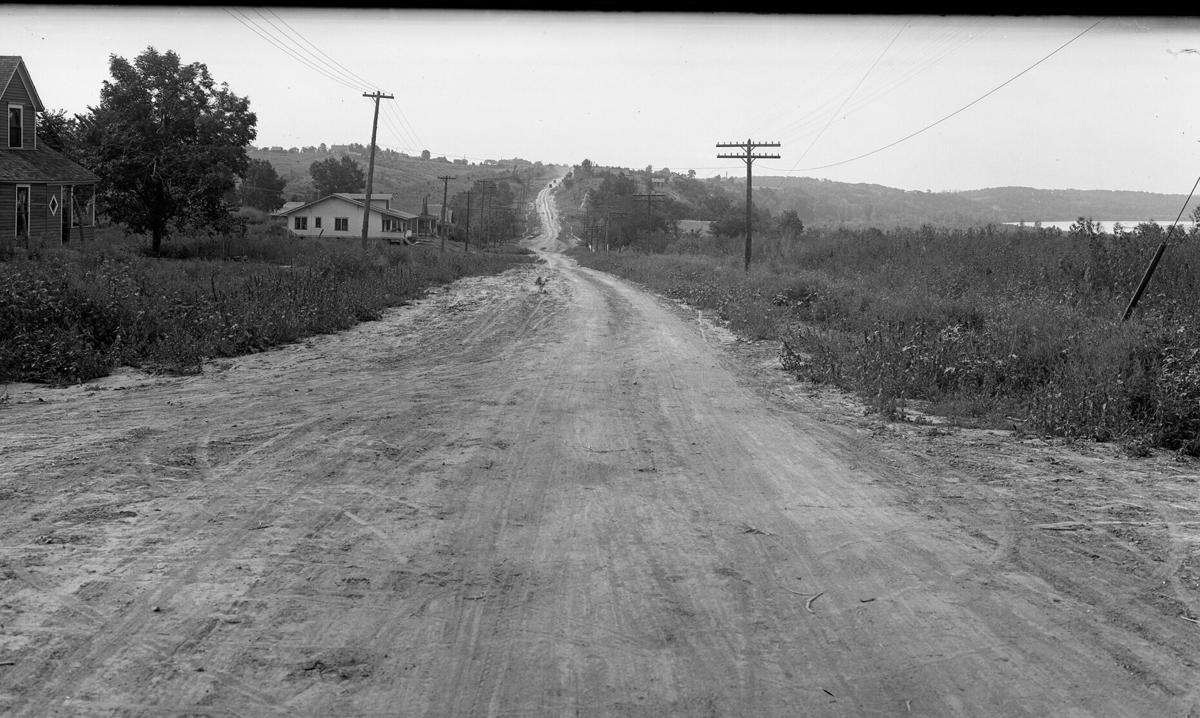 Remember when you'd go to Rosenblatt Stadium for a College World Series game and look for a parking space in the neighborhood south of the ballpark?
And some of the streets were diagonal to the city's standard grid?
You were in Clontarf, one of the oddest governmental units ever in Douglas County. It never was incorporated as a village, but functioned like one and wielded political clout larger than its 47 acres.
Clontarf had no courts, no police department, no volunteer fire department, no church, no school, no sewers. And no city taxes. It did have a justice of the peace — for a time.
In 1915, two years before Omaha annexed it at the same time as Florence and Benson, Clontarf had no electric lights and its water supply came partly from wells. Its mail was delivered from the Vinton Street substation.
This was a true "No Man's Land," as it was first called in the 1880s. It wasn't part of Omaha, and it wasn't part of South Omaha when that independent city grew northward. South 13th Street, which ran through Clontarf, hadn't been extended to the Douglas County line or straightened on its present line.
It's said Clontarf's name came from James C. Brennan, an Irish businessman who served in the lower house of the Nebraska Legislature in 1891. It might have been out of orneriness, as a reference in a Federal Writers Project report from the 1930s suggests: "This being a Danish settlement, Brennan named it for the town of Clontarf, Dublin County, Ireland, the scene of King Brian's victory over the Danes in 1014."
Many early residents lived in the Park Forest subdivision, platted by George Boggs and Lew Hill in 1884. The major road, Kavan Street, ran the length of the subdivision northwest to southeast. Some of the lots were incorporated into the Mid-City Addition platted in 1907.
No Man's Land, as the name suggests, was fertile ground for saloons.
"There was a bloody row in what is known as No Man's Land, between Omaha and South Omaha, yesterday,'' an 1889 World-Herald article said. "The saloons were all open and wet goods flowed like water. Several men were badly pounded and as there is no protection on this strip the riot was not checked in the least."
Several years later, the newspaper mentioned there were "Sunday saloons, Sunday dog and fist fights, and for a time a reign of terror prevailed but in the end this lawless element had to take a back seat."
By then, citizens successfully petitioned the county to form Clontarf Precinct in 1890. Although it had but a fraction of the territory or male voters (women's suffrage was still to come), Clontarf had the same political power as other precincts in the county. That was a sore spot for many.
What was life in Clontarf like?
We turn to a series of old-timer recollections that appeared in The World-Herald in 1943.
Police Capt. Frank J. Rose recalled how C Street was Canton Street and D Street was Dominion Street. Pete Beckett operated the Hole in the Wall (now a child-care center at 4102 S. 13th St.). There was a gypsy camp and a walnut grove in the Mid-City addition and a sandpit and brickyard just west of the German home (now the Catholic Sokol Hall).
In the 1890s, E.F. Bandhauer's grandfather had a tiny shoe factory at 1039 Atlas St. He was joined by a tailor, shoemaker, carpenter, bricklayer, painter, cigar maker, well digger and others ... These people lived happily and inexpensively, Bandhauer said. All raised poultry, fruits, nuts, berries and mushrooms and (got) fuel from the woods, now Riverview Park (present-day Henry Doorly Zoo & Aquarium).
Charley Smrkovsky's father was the first meat dealer in Clontarf and "for a dollar, you couldn't carry away the load of meat they'd give you."
Parents had a choice of two schools to send their children. It was said in 1915 that most were enrolled at Garfield School, then in the South Omaha School District, at 16th and H Streets. The other choice was Edward Rosewater School on 13th Street in the Omaha School District. Rosewater (1911) started as Park Forest, which consisted of three frame buildings. Goats from a nearby residence would come into the schoolyard and sometimes inside the school.
Notable structures left on 13th Street from the Clontarf era include Rosewater, now an apartment building; the two-story (1910) building on the corner with Garfield Street; and the Catholic Sokol Hall that began life in 1908 as the German Home. The building that housed Starkey's bar – a popular spot while the CWS was at Rosenblatt – was constructed in 1921.
The end of Clontarf's independence was April 25, 1917. Omaha finally absorbed those 47 acres and its colorful past.
World-Herald sports writer Stu Pospisil pinch hits with an occasional column on Omaha-area history. Pospisil has two books on Benson history to his credit. His latest title, "Nebraska Golf: Out of the Shadows," is due out in June. See a preview at owhstore.com.
---