I aspire to be able to say that my Omaha history stories are like Forrest Gump's box of chocolates. This week and next, I'm taking a slightly different tack than the usual. In fact, I am looking for the unusual, the unique and, yes, even the ugly. In short, I'm going to examine what I believe to be Omaha's most extraordinary exhibits. By "exhibit" I mean the public display of an object or objects in just about any venue in greater Omaha.
I'm leading off with my nomination for the most bizarre item ever exhibited in Omaha. It's been around for more than 150 years, and it's a shame if you haven't seen it — that is, as long as you're not too squeamish. It used to belong to William Thompson, an Englishman who was employed by Union Pacific on the new transcontinental railroad.
In 1867, while working at Plum Creek Station, near Lexington, Nebraska, Thompson was scalped by a band of the Northern Cheyenne. He was left for dead, but when he recovered consciousness, he found his scalp not far away. Remarkably, he put it in a bucket of saltwater and headed to Omaha on a rescue train. On arrival, he asked Dr. Richard Moore to reattach it. That wasn't possible, so he kept it as a souvenir. Later, he gave the preserved scalp to Moore, who donated it to the Omaha Public Library in 1900. Since then, it has been exhibited from time to time at both the old Union Pacific Museum and the main library. OPL took it off public exhibit in 1977, but it made a surprise appearance in 2012 for the library's 140th anniversary celebration. I am grateful to library specialist Lynn Sullivan for a private showing last year of the desiccated scalp, complete with a nice shock of sandy-orange hair.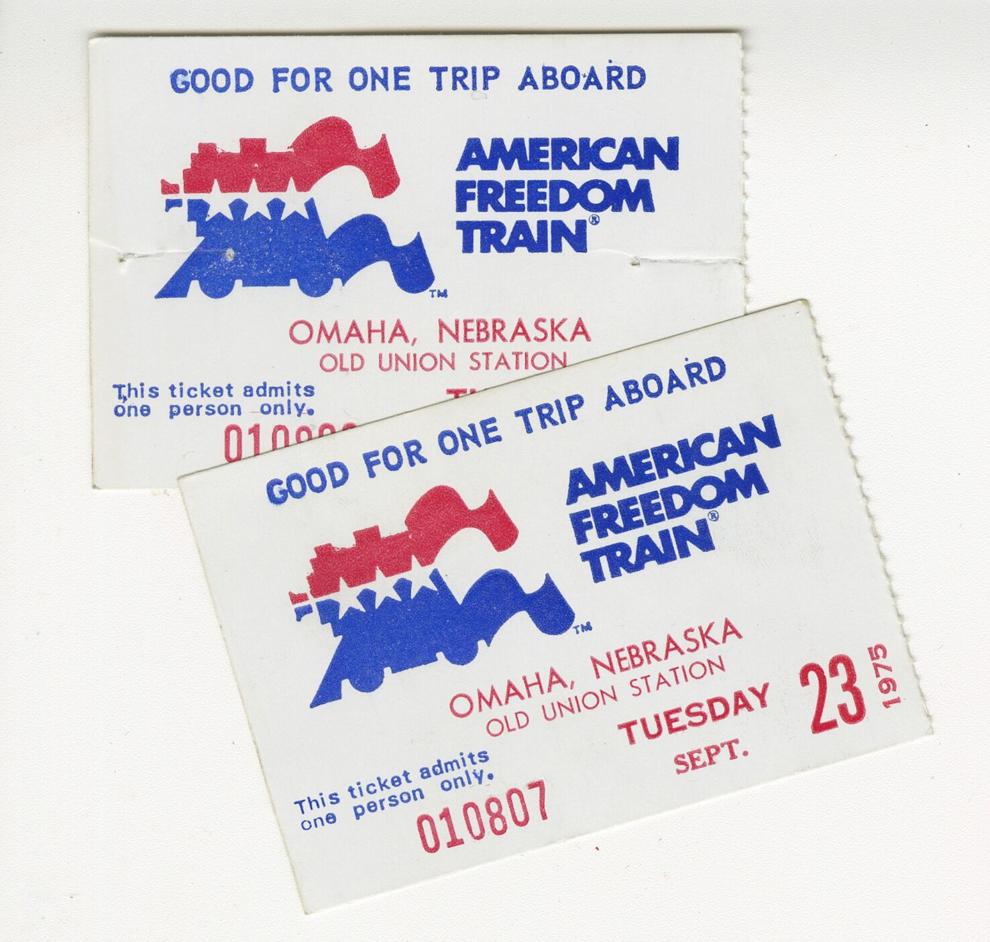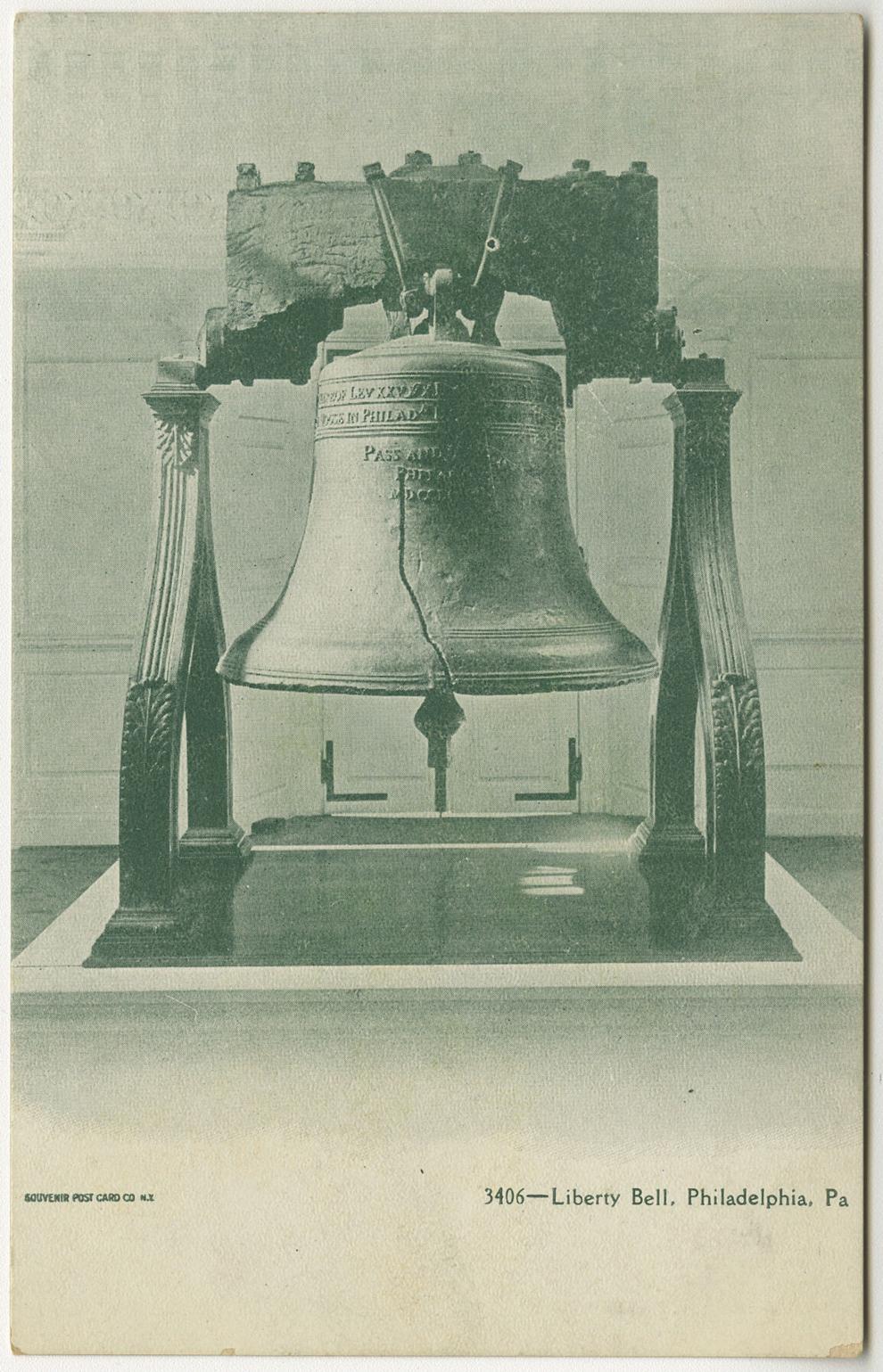 My selection for the most important exhibit of American history ever to appear in Omaha is a tie between the Freedom Train and the Liberty Bell. I'm breaking the tie by choosing the Freedom Train. After all, the Liberty Bell was here for only four hours on July 9, 1915, as part of its tour of the country. And it may actually have been a replica — it's impossible to tell from the contemporary accounts. On the other hand, I have a personal connection with the Freedom Train. My wife-to-be and I toured the train on my birthday, Sept. 23, 1975, and that evening, we both became charter members of the Western Heritage Museum. The Freedom Train had 12 railcars full of U.S. history, including the Declaration of Independence, the U.S. Constitution and the Bill of Rights. That's a whole lot of history. I rest my case.
There have been many extraordinary exhibits of art treasures at the Joslyn Art Museum since it opened in 1931. I was particularly impressed with its splendid display of the Saint John's Bible in 2019. But because I am looking for examples of way-out-of-the-ordinary, my nomination in the arts category is for a truly unusual showing of the painting "Return of Spring" by William-Adolphe Bouguereau. The canvas was attacked with a chair and badly ripped during an 1890 exhibition in Omaha. But when the exhibit closed, the damaged painting was moved to the just-completed New York Life Building at 17th and Farnam Streets and shown along with the weaponized chair for 25 cents a view. The fee was purportedly to help defray the cost of repairs. An empty chair has often been used as an objet d'art, but, to my knowledge, never before or since in quite this way.
My candidate for the most ostentatious exhibit in Omaha's history was one improvised by the Omaha National Bank in its lobby at the same New York Life Building, now the Omaha Building.
During an open house on Feb. 12, 1951, the bank exhibited a 4½-foot stack of currency, touted to total $1 million in face value. Bank business was suspended for Abraham Lincoln's birthday that day, and the general public was allowed to roam the premises and view "behind-the-scenes" operations. The stack of currency was enclosed in a Plexiglas case, and there were armed guards present, but Willie Sutton, America's most successful bank robber, was still on the loose in 1951. We wonder if he took note.
It's a little hard to swallow that a business that uses money to make money would pile that much idle currency (equivalent of $10 million today) on its lobby floor. Nevertheless, the bank contended that its stack consisted of 143,250 bills ranging from $1 to $100. It would be an interesting mathematical challenge to work out exactly what mix was used. Anybody game?
Also on separate display was a $10,000 bill, the largest denomination in circulation at that time. Chances are you didn't know that no legal currency larger than a $100 bill has been printed by the U.S. since 1945. Anything larger was discontinued and formally taken out of circulation in 1969.
Of course, that stack of cash is nowhere near the most valuable exhibit shown in Omaha. For value per square foot of permanent exhibit space, I would have to nominate the Byron Reed Collection, bequeathed to the city in 1891 by Omaha's premier numismatist and currently on display at the Durham Museum.
Even though the city sold roughly one-third of the total collection of coins and documents at auction in 1996, the remainder is conservatively estimated to be worth $15 million. The collection is tucked away at the extreme east end of the Durham's track-level exhibit space, presumably to facilitate special security measures.
The rotating items on current display — a fraction of the total collection stored there — are beautifully mounted in elegant vintage wooden cabinets. But I'm afraid the remote location makes them infrequently viewed and underappreciated by the public.
Next week: More extraordinary exhibits.
Bob Marks lives in Omaha, where he sleuths for local history and delights in busting myths and setting the record straight. He writes weekly for The World-Herald. Reach the Omaha History Detective through his editor, chris.christen@owh.com or 402-444-1094.
---
100-plus years of history: Photos of Omaha's Union Station