Drive by Walter Coy's South Omaha house on a summer day, and you may catch the World War II Army veteran cutting the grass in his front yard.
Now 103 years old, he's been on Earth for every Veterans Day since the first one (then called Armistice Day) to celebrate the end of World War I in 1918.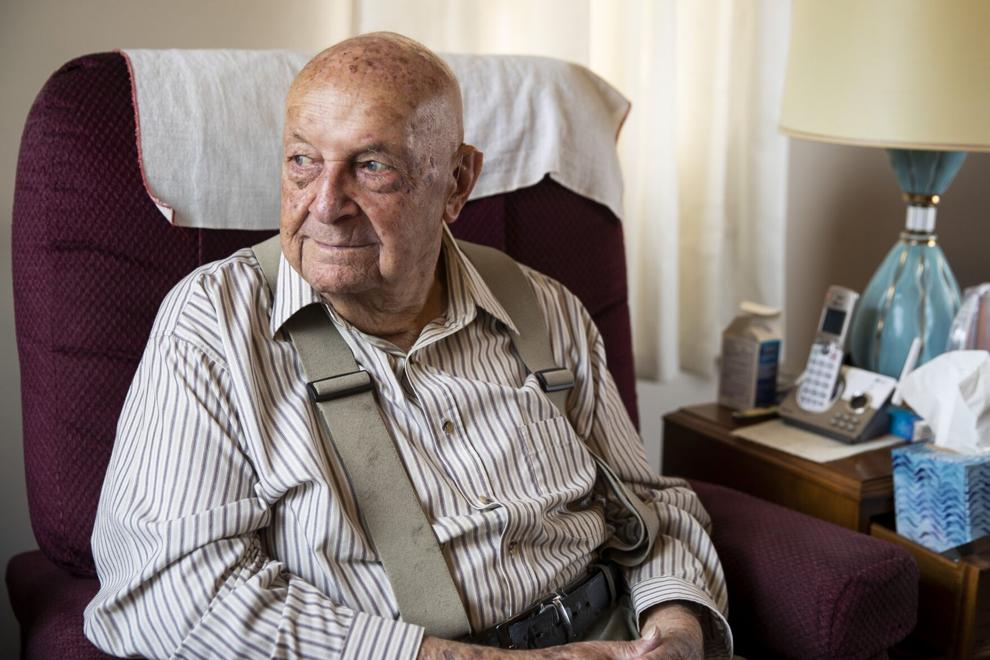 His one concession to age: He uses a riding lawn mower.
"I'm glad I've still got a clear mind," said Coy, relaxing in a power chair in the living room of the house he built himself in the 1950s. "All I can say is, I kept living. Just kept going."
Coy is one of thousands of local veterans who will be honored this week as Nebraska and the nation commemorate the men and women who served in uniform.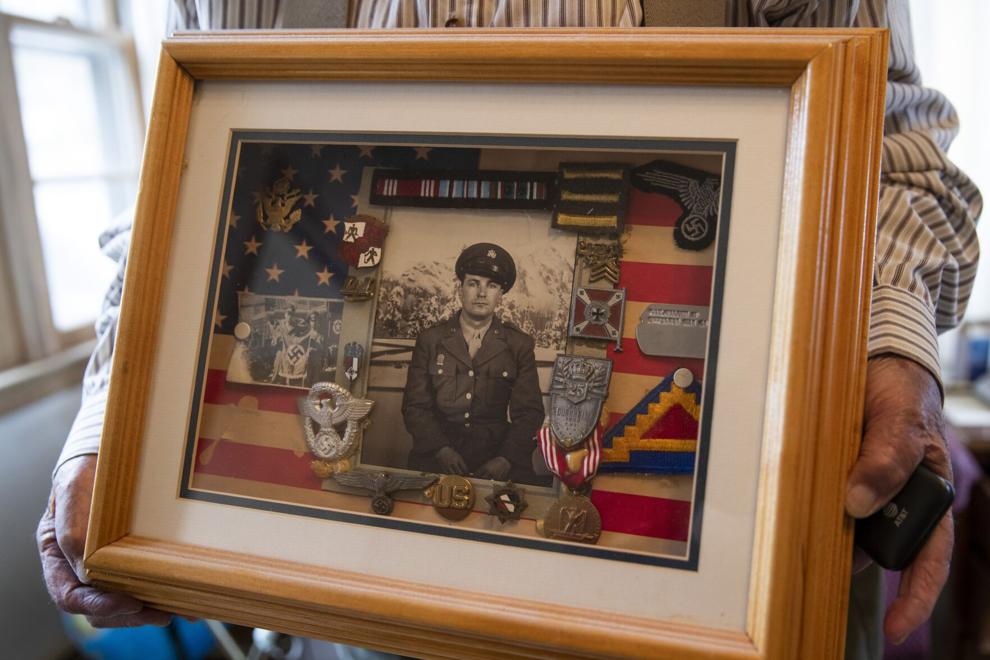 Many, like Coy, left families and jobs behind. They trained hard, traveled far from home, and witnessed historical — and, sometimes, terrible — events before returning home to normal lives.
Coy's service stands out because he is among the state's oldest living veterans.
He was born May 30, 1918, in Stewartsville, Missouri, the fifth of 10 children. His impoverished parents moved their brood to nearby St. Joseph while he was still young.
His father worked for the New Deal-era Works Progress Administration and two of his brothers for the Civilian Conservation Corps. Coy remembers listening to President Franklin Roosevelt's "fireside chats" on the radio.
He was working two days a week at a grocery store and had recently married his sweetheart, Hester, in 1938 when he heard about a full-time delivery job with an oil company in Omaha. The couple moved there; a year later their daughter, Judyth, was born.
Coy also worked for a railroad and a brewery in Omaha before landing a job as a laborer with the Metropolitan Utilities District in the summer of 1941, earning 55 cents an hour.
A few months later, the Japanese attacked Pearl Harbor. Because Coy had a wife and daughter, he initially had a draft deferment.
But by 1944, the U.S. badly needed soldiers as it prepared a massive push to liberate Europe and crush the Nazi Germany forces. Coy wasn't surprised when his deferment expired.
"I just got a notice in the mail," he said. "It didn't bother me."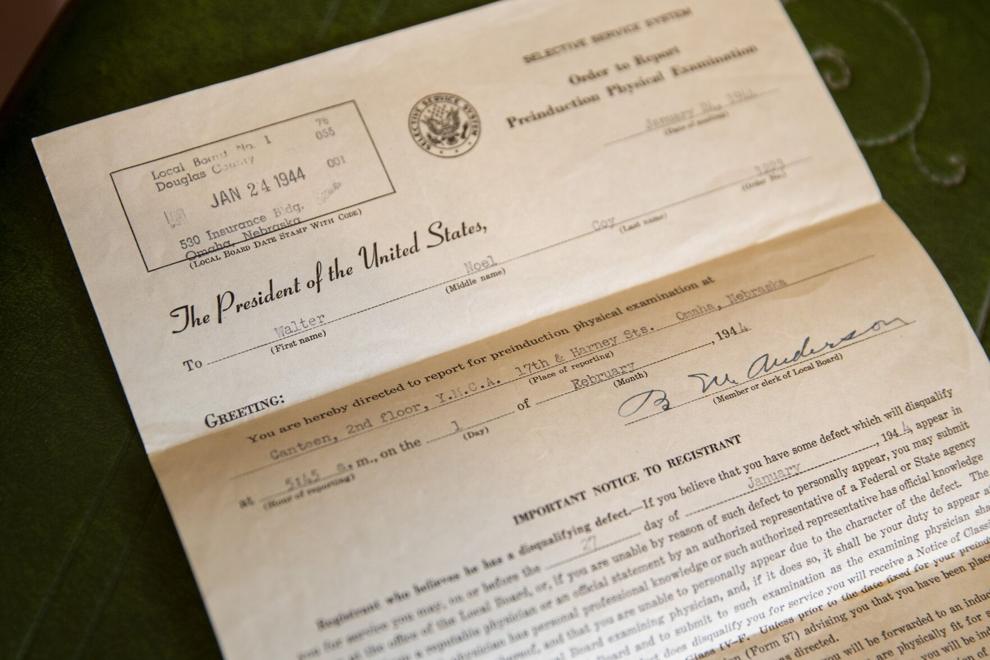 He was inducted at Fort Leavenworth, Kansas, in March 1944. After boot camp on the West Coast, he was trained as a truck driver and assigned to the 1019th Engineer Treadway Bridge Company.
As the unit assembled at Camp Swift near Austin, Texas, its soldiers readied for their overseas job: hauling portable bridges to the front lines. The Treadway pontoon bridges could be assembled quickly and allow soldiers, trucks and even tanks to cross rivers where permanent bridges had been bombed out.
The 1019th, with 137 men, boarded a transport ship in New York on Jan. 31, 1945, and arrived in England nine days later. The unit proceeded to Le Havre, on the French coast, in late February where its members picked up bridges and equipment for delivery to the front in Germany.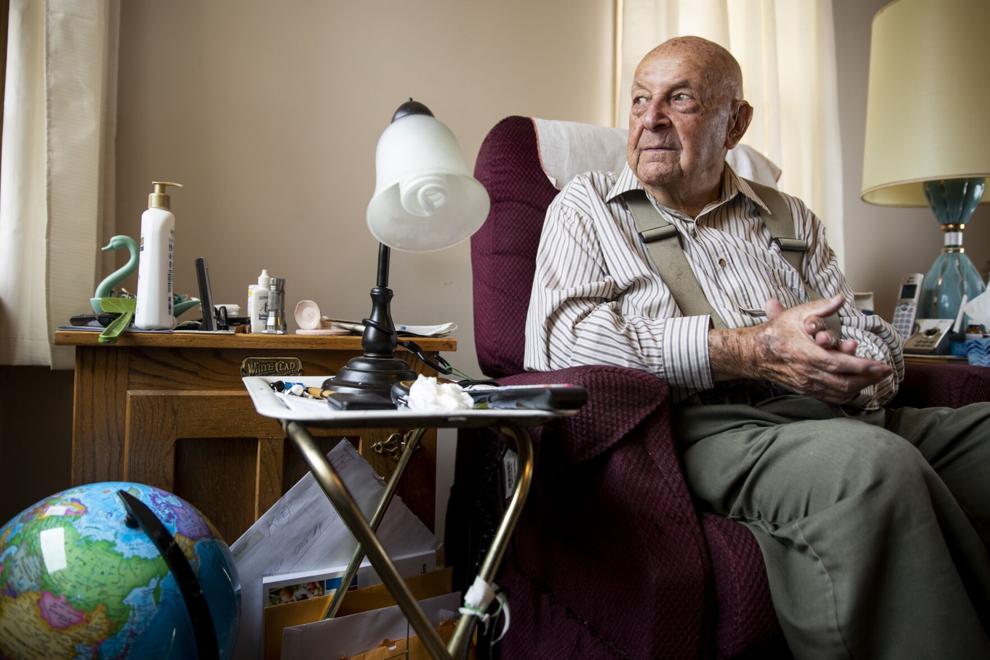 "Our view of Le Havre was one of wonderment, as we gazed at the rubble that had been huge brick buildings," according to the unnamed author of a history of the 1019th published just after the war. "One could easily see that the war had passed here."
Coy and his fellow engineers built a bridge across the Rhine River near Mannheim. The 1,164-foot structure was assembled in just 10 hours. The unit would go on to build 21 more bridges in the next several weeks, including five on the Main River near Würzburg and Schweinfurt.
Sometimes the work got dicey. Though the war was winding down, Coy remembers several times the engineers came under fire from German 88 millimeter anti-aircraft guns.
"We were unloading the bridge," he recalled. "They were shooting shrapnel. They were hitting the wires above us."
He also remembers a solo German pilot the engineers called "Goodtime Charlie" who would come and fire on their camp each day, without causing damage.
"We were glad he didn't have any bombs," Coy said.
The 1019th advanced with the U.S. 7th Army across Bavaria and was near the Austrian border when Germany surrendered on May 7, 1945. The engineers named their camp Fort Victory and celebrated with wine pilfered from Hitler's nearby mountain retreat at Berchtesgaden.
For Coy, though, the end of the war didn't mean a quick ticket home. His unit remained in Germany for occupation duty, which gave him an opportunity to visit places like Stuttgart and Paris. He was discharged in March 1946.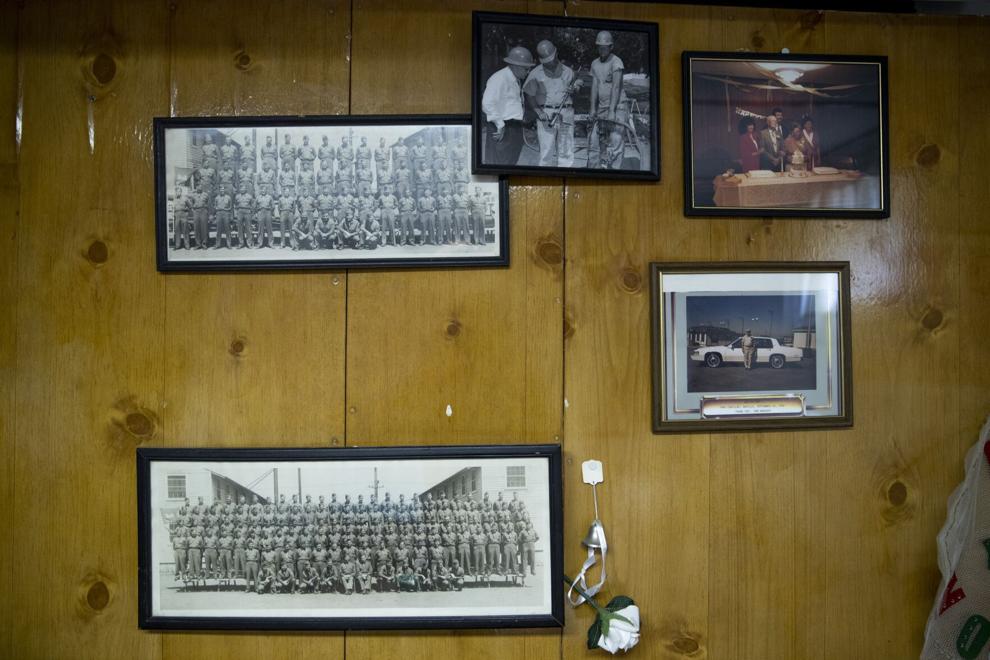 Coy returned to construction work at MUD, and in a few years became a foreman. He retired in 1983, at age 65. He is still known there for inventing a tool that protects workers' toes when they are digging into concrete with air-powered pneumatic drills.
Coy is still friends with MUD retirees, and meets a group of them for lunch each month in Ralston. He is especially close friends with Bob Hoult, who once worked on one of his construction crews.
"He was honest. He treated everybody fairly," Hoult said. "He'd help a guy out if he was in trouble."
Coy's marriage did not survive the war. Walt and Hester were divorced in 1946. He later married and divorced a second time but has been happily single since 1966.
"I've dated. I never had marriage in mind anymore," he said, chuckling.
His daughter, Judyth, died of leukemia in 1968. Three of her four sons are still living, all of them in Missouri. He has seven great-grandchildren and one great-great grandchild. His grandniece, Jennifer, lives in Omaha. She takes him out for lunch and gets him to doctor's appointments.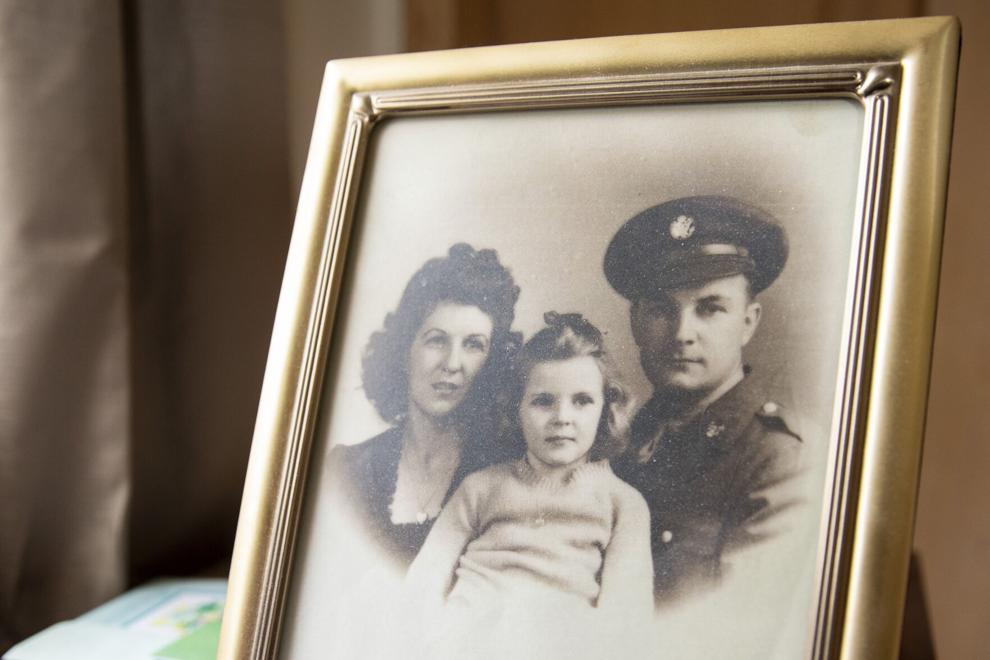 Coy's neighbors near 52nd and O Streets look out for him. One bakes cookies for him. Another clears the snow from his driveway.
"If it ain't too heavy, I can get it myself," he said.
Coy never joined the American Legion or VFW. And on Veterans Day, he probably won't stray far from that chair in the living room of the house he built with his own hands.
But maybe he'll thumb through that old Army book, the one with the black-and-white photos showing the World War II bridge-building exploits of the 1019th Engineers.
"When I got drafted, I done my part," Coy said. "That's about it."
---