Martin Luther King called him "the first man of color to lead and develop a mass movement" and "the first man on a mass scale and level to give millions of Negroes a sense of dignity and destiny." That man was Marcus Garvey.
Roughly a century before the words "Black Lives Matter" were attached to a social justice movement, Marcus Garvey's Universal Negro Improvement Association touted racial pride, economic self-sufficiency and the formation of an independent Black nation in Africa. The UNIA's roots trace back to 1914, when the organization was founded in Jamaica, but the UNIA found its most fervent supporters among oppressed Black people in American cities, including Omaha.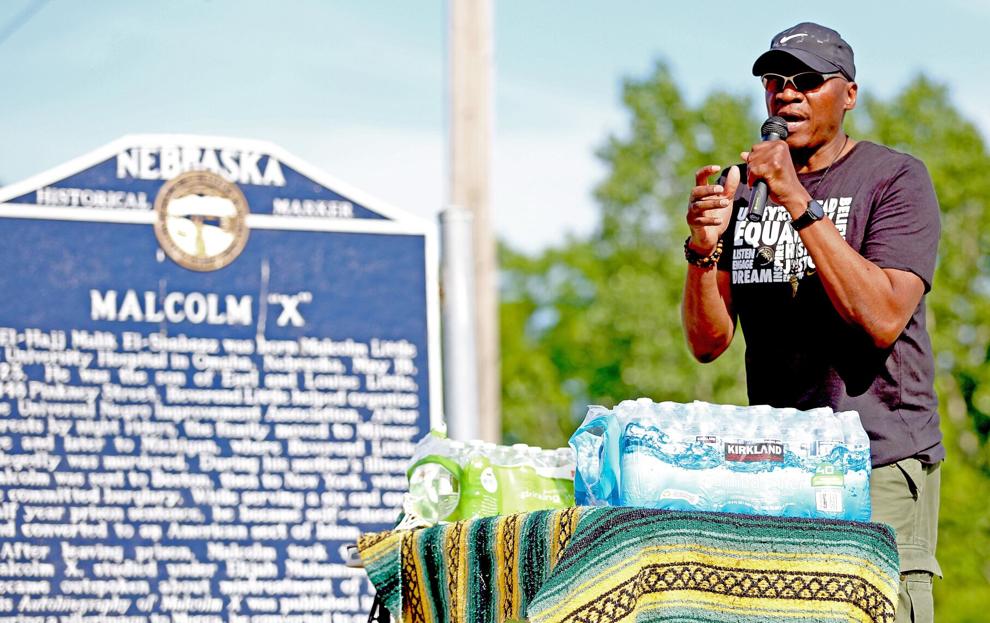 A reminder of Omaha's connection to the UNIA can be found at 3448 Pinkney St., where a historical marker recognizes the site where the home of Malcolm X's family once stood. The marker's inscription makes only a passing reference to the UNIA and focuses primarily on the life of Malcolm X. However, the home's adult occupants, Earl and Louise Little, were trying to change the plight of Black Americans through their leadership positions in the UNIA. And while threats from the Ku Klux Klan drove the Littles out of Omaha toward the end of 1926 — about five months before Malcolm's second birthday — scholars and community leaders say the Littles and other Blacks residing in Omaha around that time are part of a tradition of Black resistance against oppression that continues today.
"Self determination has always been a part of Omaha's African American community," said Nikitah Okembe-RA Imani, professor and independent scholar of Black Studies at the University of Nebraska at Omaha. "During the early to mid-1900s with the connection to the railroads, and being home to the agricultural heartland, Omaha became a place where African Americans could escape the economic deprivation of the South. This arrival gives rise to a number of African American entities in Omaha."
Imani cited the Black press as one of the most important entities for the Black community in Omaha, which doubled in population (reaching nearly 10,500 residents) from 1910 to 1920, giving Omaha the second-largest Black population among Western cities at that time. Black-owned newspapers helped create a sense of community and promoted racial consciousness. Black leaders also used the press to recruit Blacks to Omaha. One leader, Harvard University graduate George Wells Parker, wrote for the Omaha Monitor before becoming editor of the New Era and Omaha Whip newspapers. Parker's poem, "When Africa Awakes," appeared in the UNIA's newspaper, showing Parker's connection to Garvey while exemplifying the spirit of Black self-determination in Omaha.
"Malcolm was not born in Omaha by accident," Imani explained. "Reverend Earl Little, a Christian minister, came to Omaha (in 1921) to bring the Garveyite Christian message with his spouse, and it was a message of self-sufficiency and independence."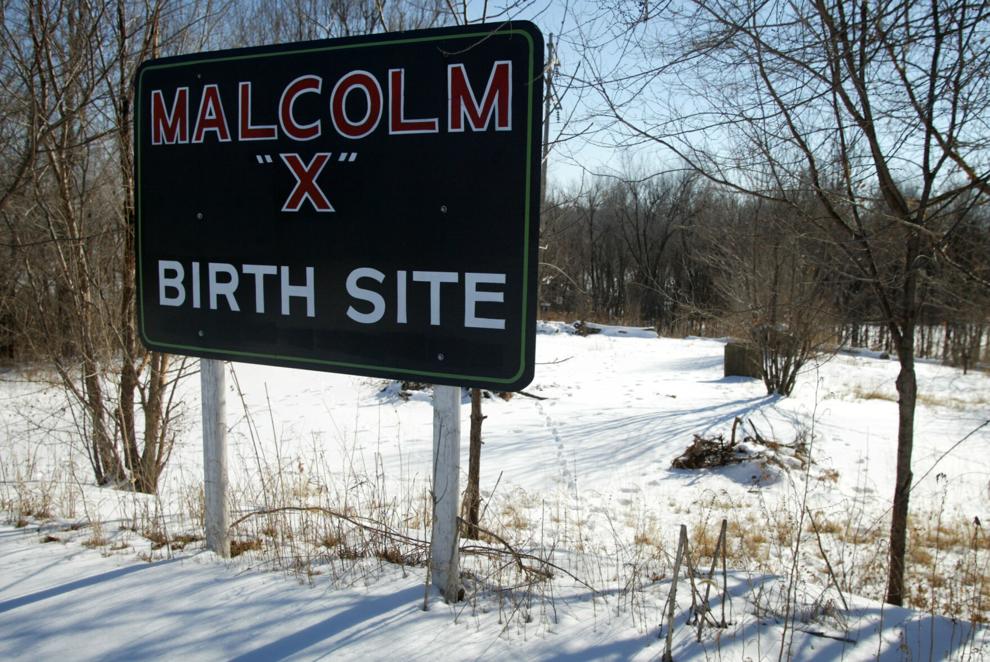 Imani points out that while the terror the Littles faced from the Klan was consistent with the times, Omaha's Black community also consistently displayed resilience under fire. When Blacks were terrorized by a statewide Klan chapter boasting 40,000-plus members, and with the stench from Will Brown's 1919 lynching still in the air, the Black community continued to work, plan and dream as illustrated by the "Street of Dreams," the name first used to describe North 24th Street from the 1920s through the 50s. At 2221 N. 24th Street stood the Jewell Building (opened in 1923 and named after James "Jimmy" Grant Jewell Sr.), home of the Dreamland Ballroom, where jazz greats performed. This same "Street of Dreams" had successful Black-owned businesses and was home to Omaha's chapters of the NAACP and Urban League, which existed alongside other Black organizations for change.
"Within Omaha's African American community there was a personal commitment to struggle against oppression," said Imani, who cited the Lincoln Motion Picture Company, the first Black-owned motion picture company, as an example of local Blacks responding to terror with self-determination and innovation, even before the emergence of the "Street of Dreams." George P. Johnson, who founded the company with his brother Noble, an actor, lived at 2815 Pratt St., where he wrote scripts and managed the business, which was largely a response to D.W. Griffith's "Birth of a Nation"— originally called "The Clansman"— released in 1915.
Examples of early 20th century pushback from Blacks in Omaha following attacks from multiple fronts — including redlining — are plentiful. However, Imani makes it clear that more than a quick Black history lesson is required to understand the actions of Black trailblazers in Omaha, when it comes to rebuilding and strengthening communities. He described a past do-for-self mentality that merits consideration today.
"One of the challenges of rebuilding today is the rhetoric that everything is OK," Imani said. "At some point, we began to think that there is something wrong with saying let's do something for us, and that's really not true. To say let's do something for us isn't un-American or unpatriotic, but there are not enough leaders to explain that."
Imani cited the Malcolm X Memorial Foundation as an organization that uses the past as a platform to make a better future.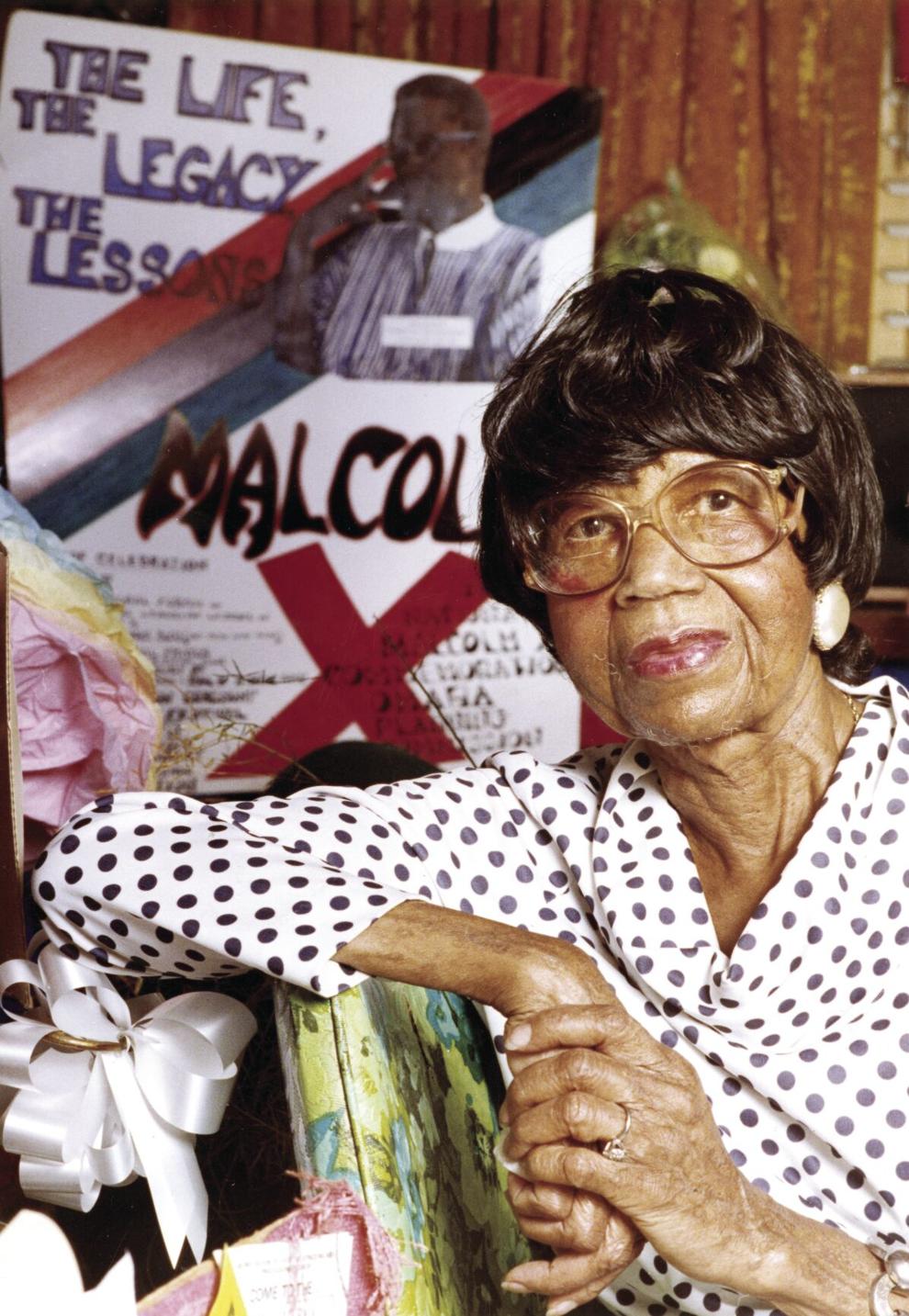 Before the late Rowena Moore founded the Malcolm X Memorial Foundation in 1971, she opposed discrimination at Omaha meatpacking plants as a labor leader, leading to the hiring of hundreds of Black women who received a pathway to America's blue-collar middle class. Through the foundation, Moore, whose family once lived in the same house as Malcolm X's family at 3448 Pinkney, wished to uplift lives again, this time by creating an educational and cultural institution for "everyone."
"There is a standard of leadership, established by our founder, that we try to live up to," said JoAnna LeFlore-Ejike, vice chair of the Malcolm X Memorial Foundation, headquartered at 3448 Evans St. "We want to transform people's mindsets and help people discover what it means to be a transformative person like Malcolm X was."
The Foundation (site of peaceful rallies during 2020 in response to the killings of George Floyd and James Scurlock) helps promote learning and transformation year-round with educational programs, a community radio station, town hall forums and other special events. On the horizon, with support from an Institute of Museum and Library Services grant, the foundation will offer an educational curriculum. LeFlore-Ejike said that will examine Malcolm X's life beyond the "The Autobiography of Malcolm X," including further analysis of events that brought the Littles to Omaha and a closer look at Malcolm's connection to Garvey.
A vital resource to the foundation in its commitment to transforming lives through education is UNO's Black Studies department, which like the foundation was started in 1971.
"Through our strategic goals of academic excellence, student centeredness and community engagement, we continue the long, strong, focused determination of the discipline of Black Studies to counter the narrative of white supremacy and African inferiority," said Cynthia Robinson, chair of the department, which also founded the annual Malcolm X Festival in Omaha. "UNO's Department of Black Studies brings expertise in sociology, history, communications, race, political science, law and criminology, psychology, education, literature, business and economics, and ancient and contemporary African histories and political experiences. As Africa is the home of humanity, civilization and society, we believe the knowledge of these is central to the understanding of the whole human experience. We invite our community to join us and become part of this great academic adventure as we celebrate our 50th year."