Dr. Fred Kader was too young to know that he twice escaped a trip to the dreaded Auschwitz concentration camp during World War II.
He's had to piece together the early years of his childhood. Like many Holocaust survivors, once the 82-year-old finally learned his history, he was determined to share it with students, friends, colleagues and now even on school Zoom sessions.
"It's not just a two-line entry in a history book," he said. "It was real."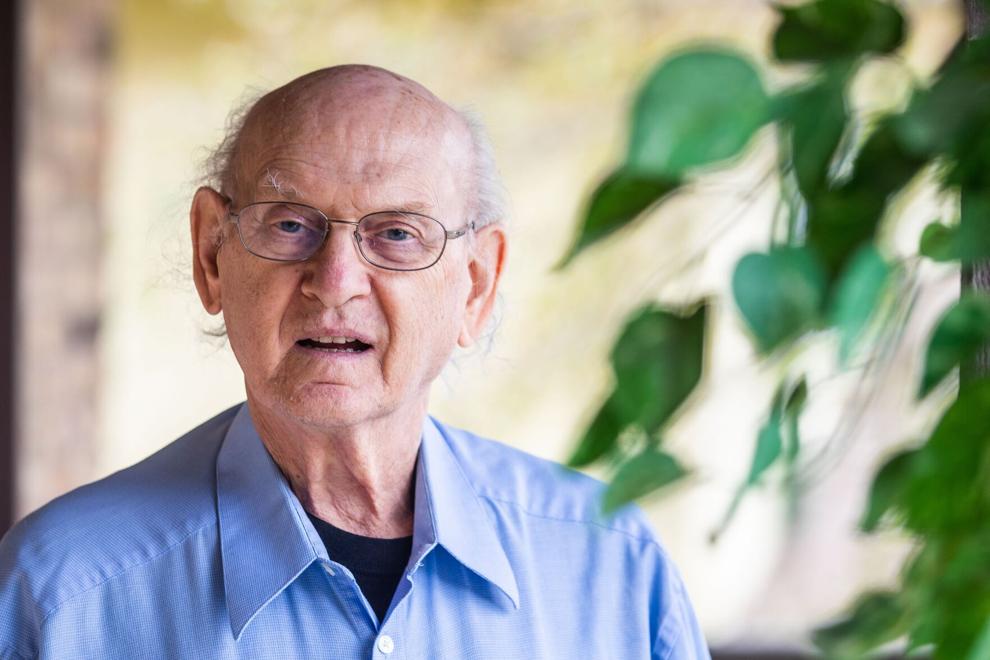 Kader, a retired pediatric neurologist in Omaha, put together what happened in the early years of his life through calls and meetings with other survivors, information provided with his birth certificate and a trip to his home country of Belgium.
It's just been in the past seven months that a person from the Netherlands was able to connect him through Skype with a 90-year-old Soviet-born first cousin, who finally told him what happened to his mother's side of the family.
His memories don't start until age 7. By then, the rest of his Jewish family of eight had died at Auschwitz, joining a list of more than 1 million.
"I had a space in the back of my head that was locked, and I had to find the key to open it,'' Kader said.
Kader discovered that he had been walking with his mother on a street near an Antwerp train station in July 1942 when they were caught in a raid. His mother told the woman next to her that her son could easily pass for an Aryan with his blond hair and blue eyes. For that reason, she told him to walk away quickly and not look back. He was 4.
Kader met the woman who was there on a trip to Belgium in 1996. She told him the story.
"It takes a lot of love for a mother to tell her son to walk out of a train station and survive while she knows darn well she's going to her death,'' Kader said.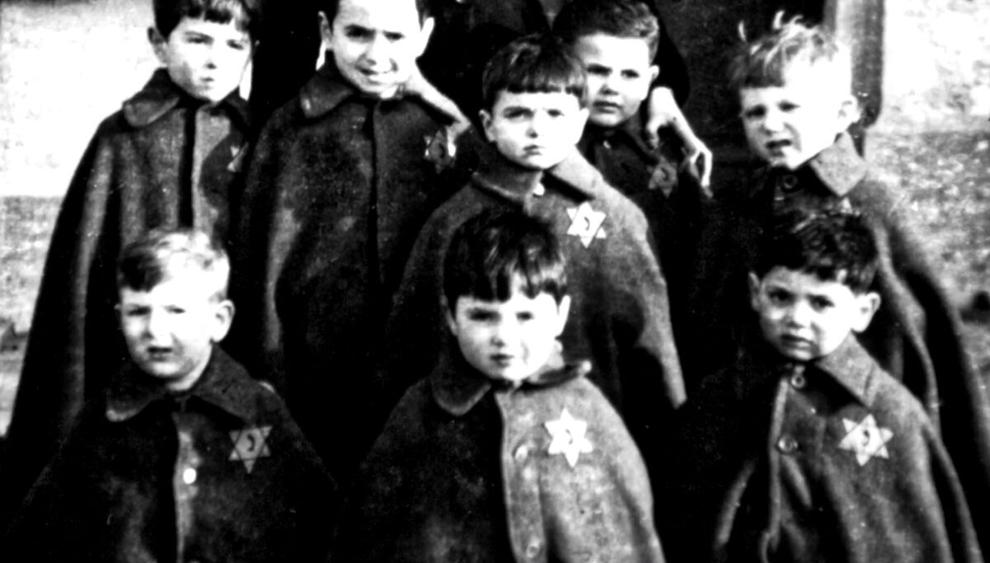 Kader and his two older brothers were taken in by an Antwerp orphanage, although that was no protection from the Nazis. His brothers were shipped to Auschwitz at the end of September 1942, when Jewish orphans older than 5 were arrested and deported. The Nazis came back for the children younger than 5 in October.
Kader's group was waiting for a late-arriving train to Auschwitz when some 10- to 14-year-olds from another orphanage grabbed six of them and took them to their room at the transit camp. That group had been given the OK to return to their orphanage, thanks to intense lobbying by representatives of Elisabeth of Bavaria, queen of Belgium. Kader and his group weren't part of the release agreement.
When the number of children leaving didn't correspond with the total the Nazis had recorded earlier, the head of the orphanage said some of the youngsters had measles and were allowed to leave so they wouldn't infect any officers.
Kader also discovered later that his father, who had been doing slave labor for the Nazis in Calais until he became too weak to work, was shipped through that same train station to Auschwitz on the same day his son was there.
"I survived; my dad didn't survive,'' he said. "Even though we were at the same place for part of the day, I was too young to know what was going on, and my dad had no idea."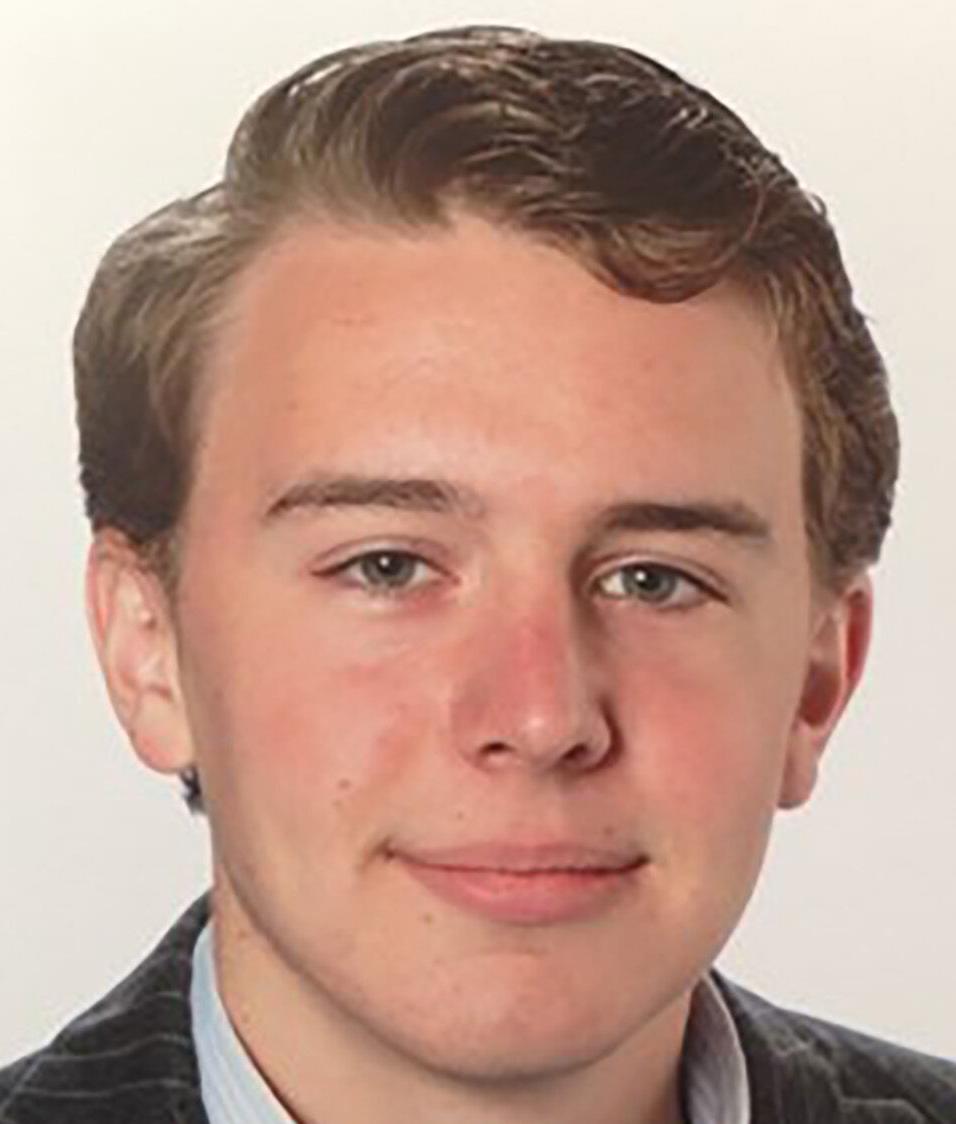 Heinsman said Kader was one of only 13 survivors among the 39 children at his orphanage. The others died in the gas chambers. He appears with 10 other youngsters on the cover of the book; six are still alive.
"That photo was taken in November 1942, just after Fred Kader and several others had been saved from the transit camp, just prior to their deportation,'' Heinsman said. "They last saw each other more than 75 years ago and now they have all been reunited through Zoom and have become good friends once again.''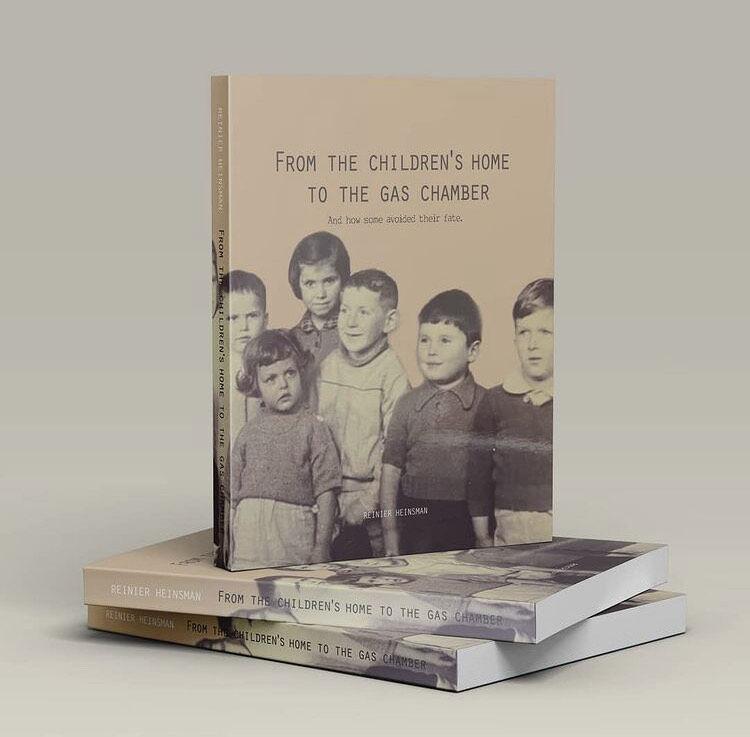 Heinsman was volunteering for the Kazerne Dossin Museum in Belgium, where he would search for photos missing from the Wall of Remembrance. That led to the story of the orphanage.
It's told in three parts: the life of a Jewish child in prewar Belgium, the Antwerp orphanage in which Kader was housed, and broader details about Jewish orphans.
One of Kader's uncles found him at the second orphanage after the war. He lived with his uncle's family in Brussels before joining a great-aunt and great-uncle in Canada in 1949.
Kader said he could only describe himself as a hellion when found by his uncle and said that when, after lots of love, he became human again, he decided that he would honor his family and become a doctor to help other children.
"They were the ones that needed help, and I was the proof of it,'' he said. "I was going to be able to help the kids I wanted to, having survived.''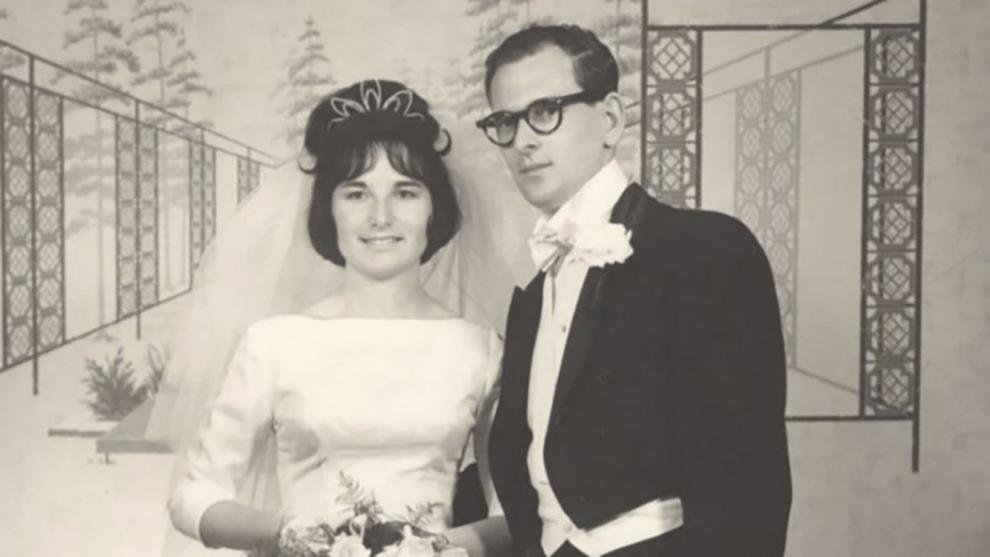 Kader met his wife, Sarah, while studying medicine in Canada and eventually arrived in Omaha in 1974. He worked at the University of Nebraska Medical Center before going into private practice. They have three children and seven grandchildren.
Kader worked until two years ago, when he retired to care for his wife, who has had health problems.
Kader said it's important to continue to tell the story of the Holocaust because it's not ancient history.
"We are reliving it,'' he said. "There is genocide going on everywhere, even in the United States. Not just anti-Semitism but also anti-Chinese because of the way the COVID virus got presented to the people. Respect other people and learn how to be a decent human being so the children have a better life than I did.''
---
Photos: D-Day soldiers stormed Normandy's beaches
D-DAY NORMANDY INVASION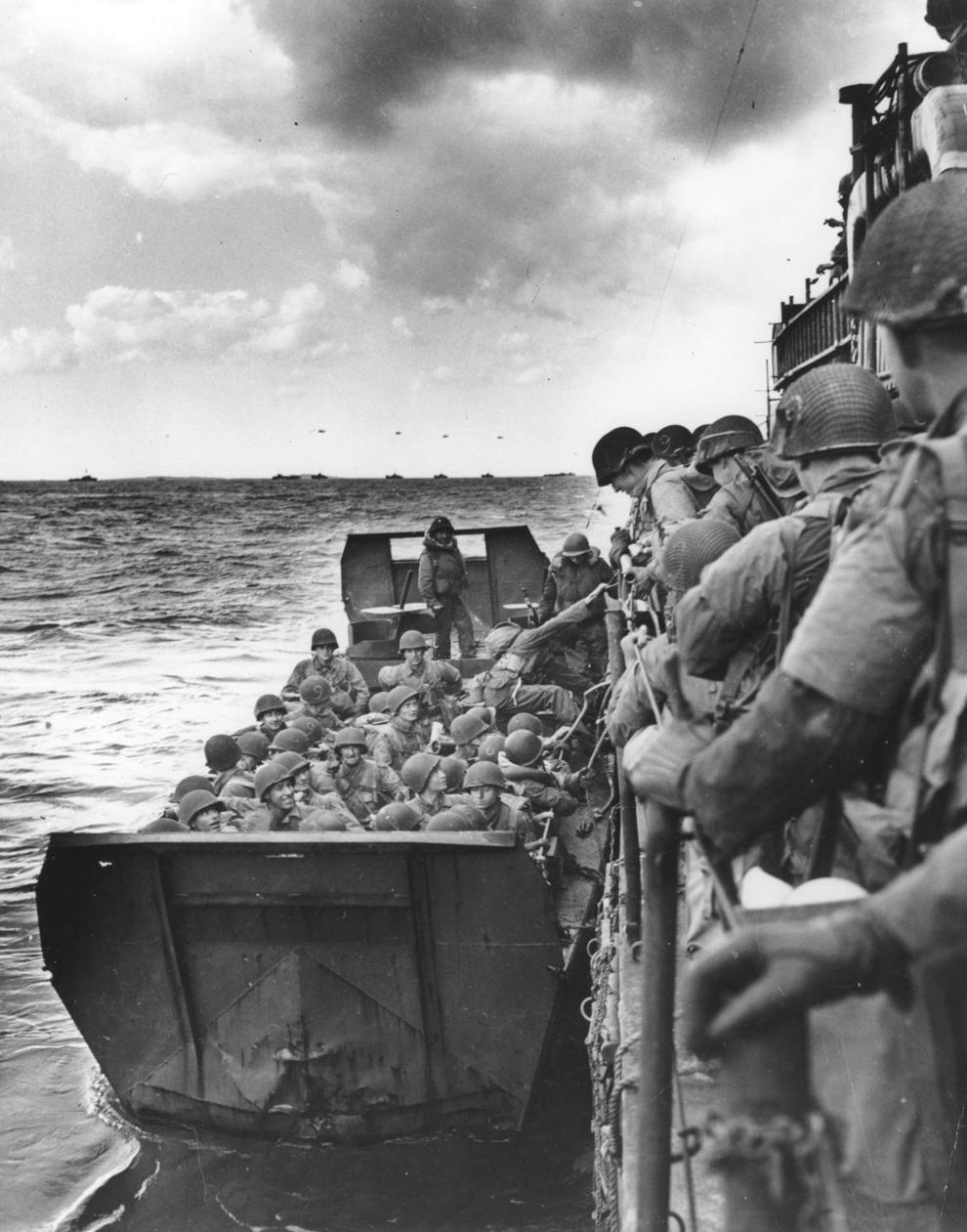 D-DAY READY FOR LANDING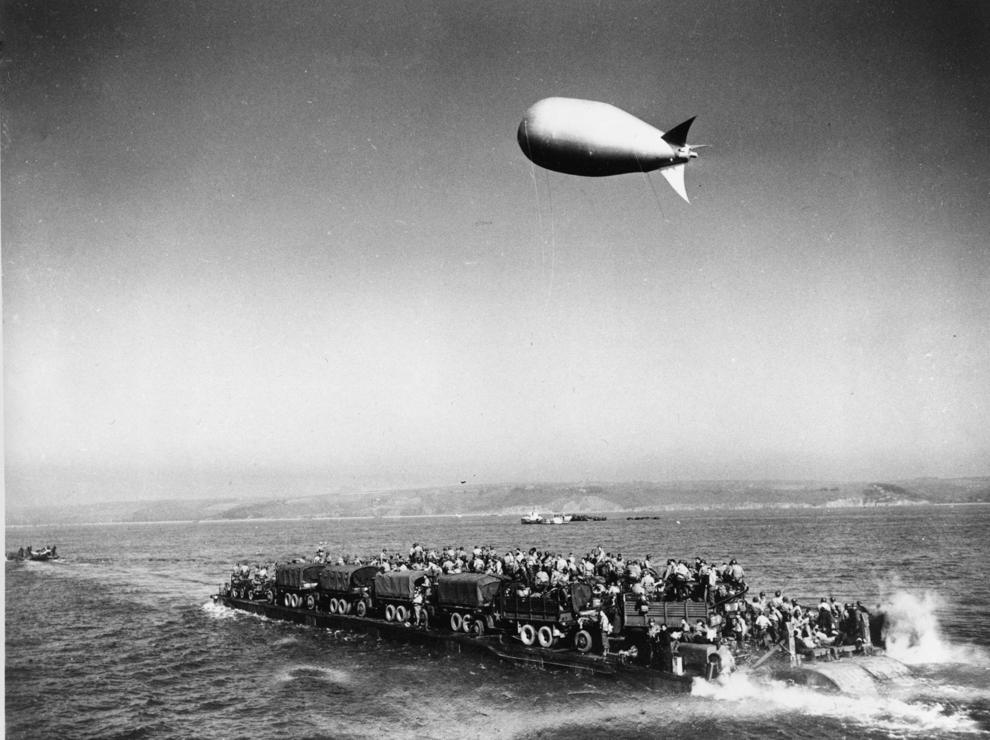 D-DAY EISENHOWER CALL FOR VICTORY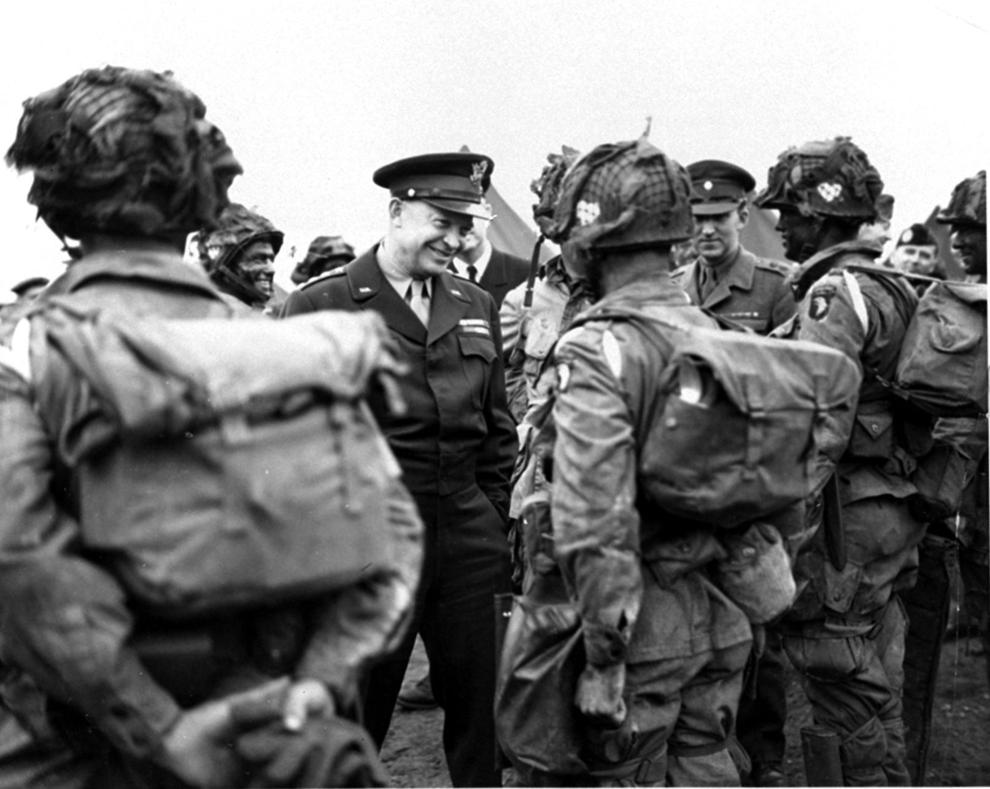 D-DAY CHURCHILL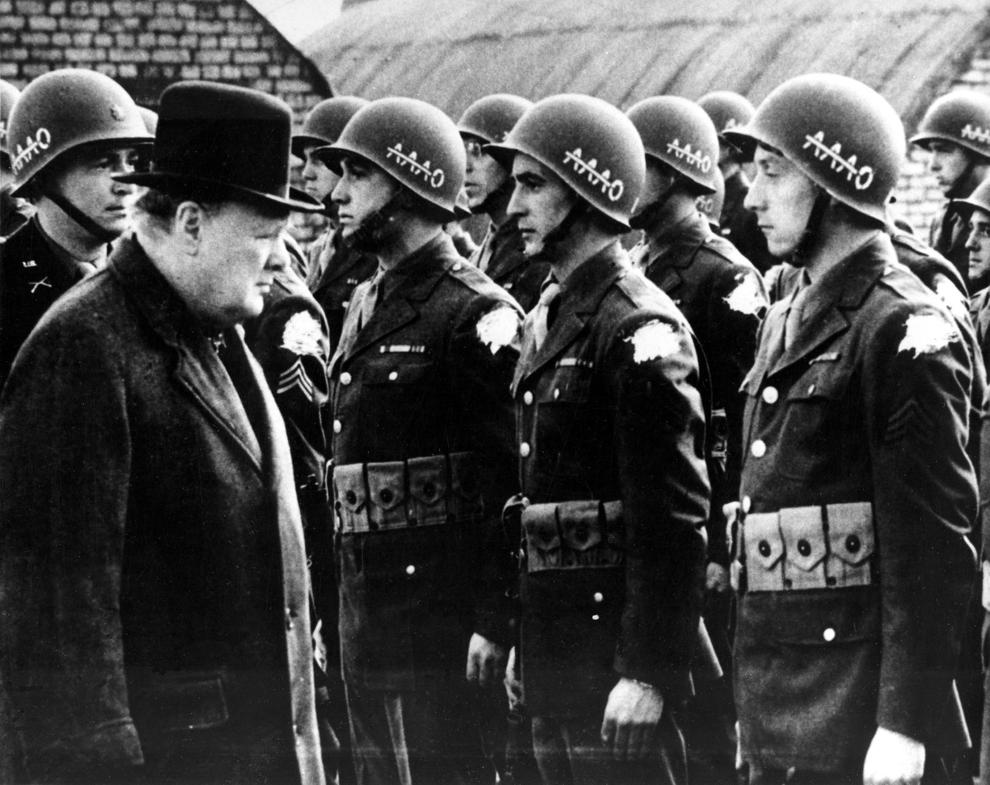 D-DAY BRITAIN COMMANDOES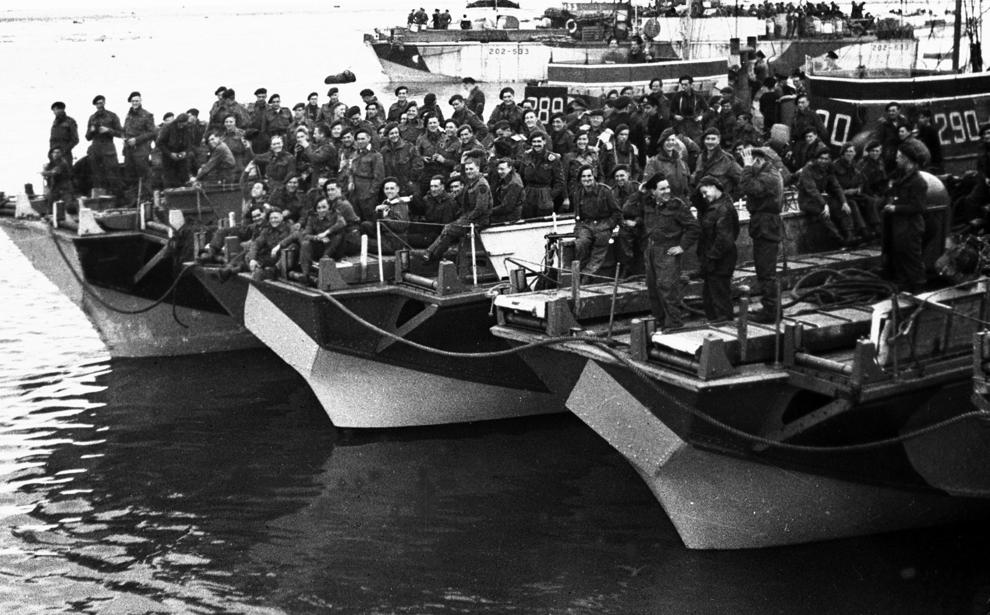 D-DAY BRITISH LANDING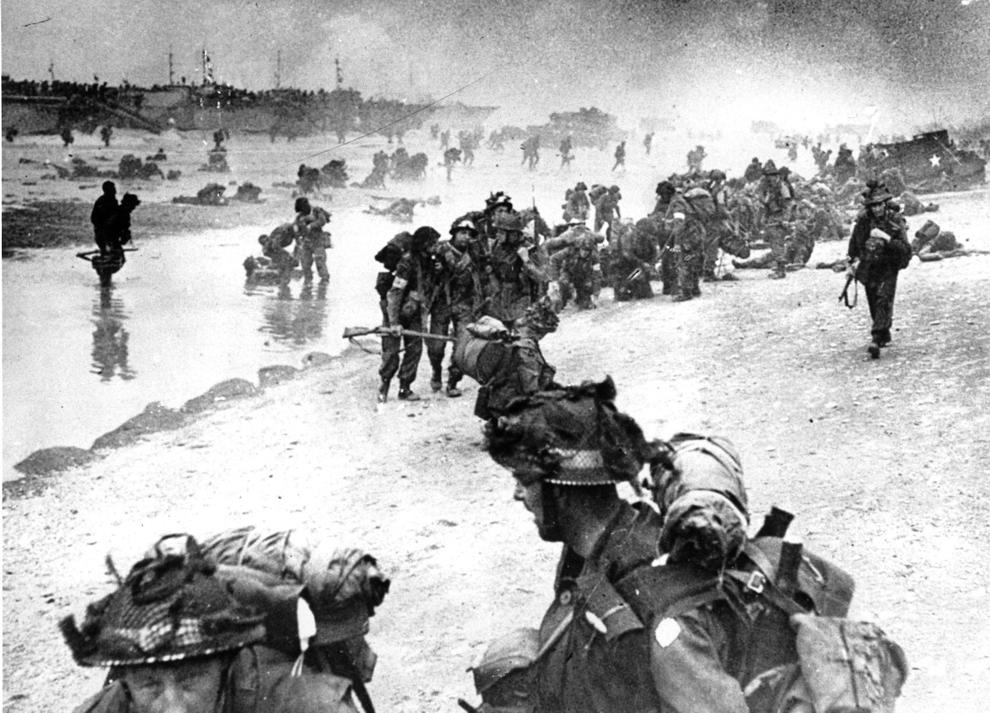 D-DAY INVASION EISENHOWER
D-DAY U.S. TROOPS EMBARK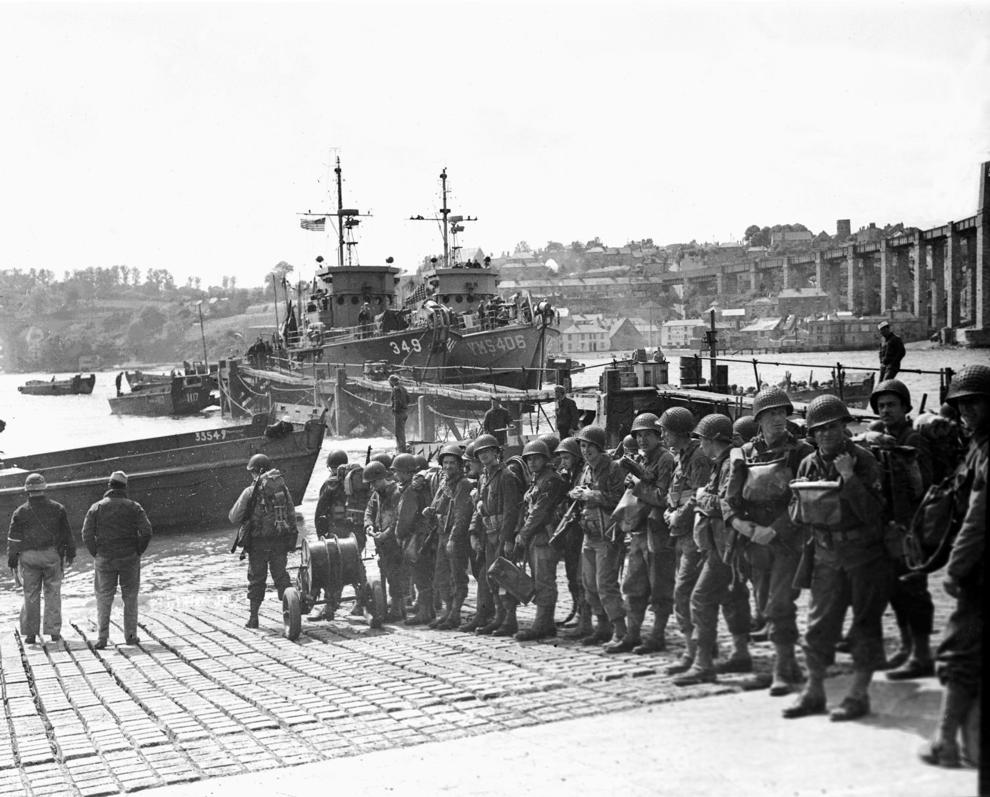 D-DAY NORMANDY INVASION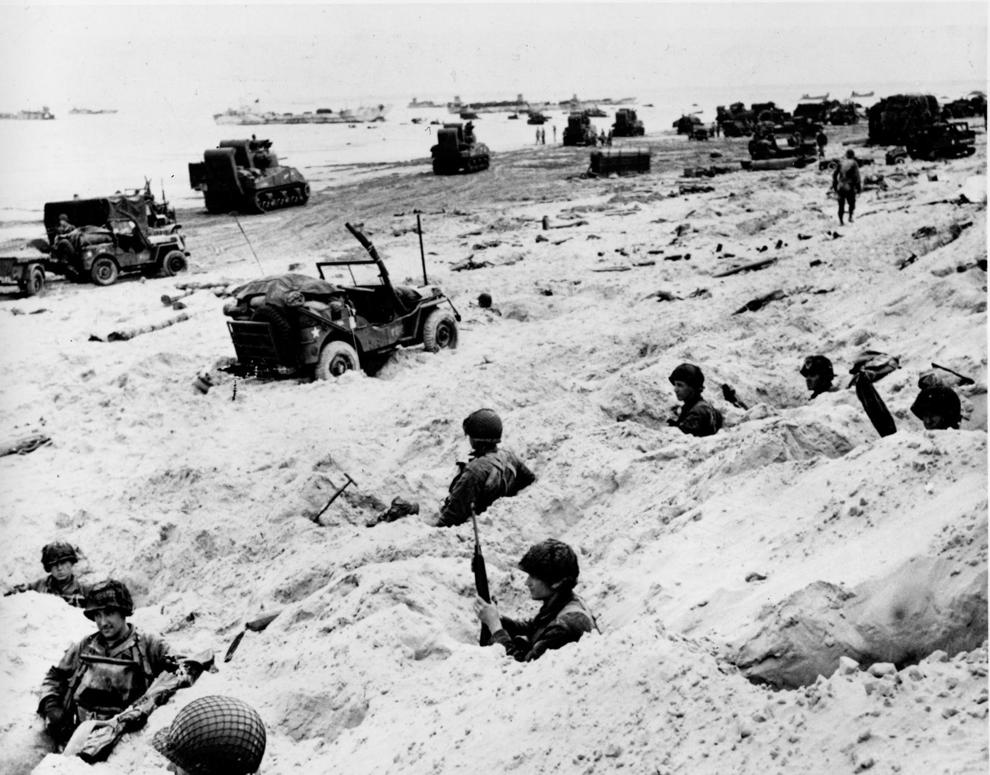 D-DAY NORMANDY INVASION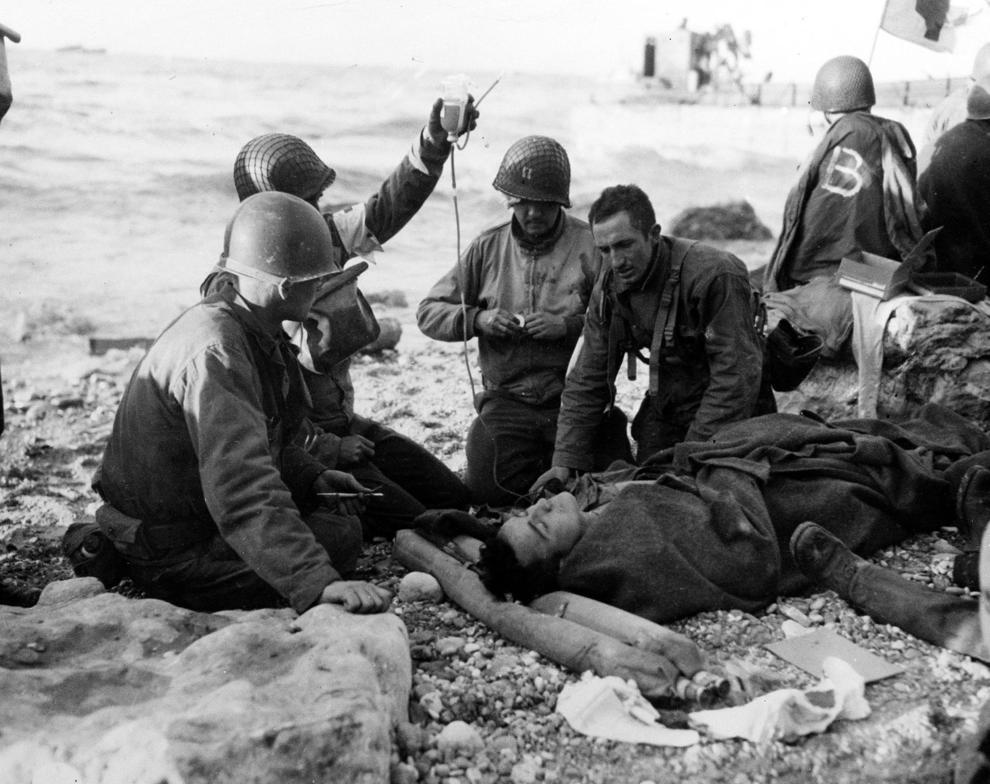 D-DAY INVASION OF NORMANDY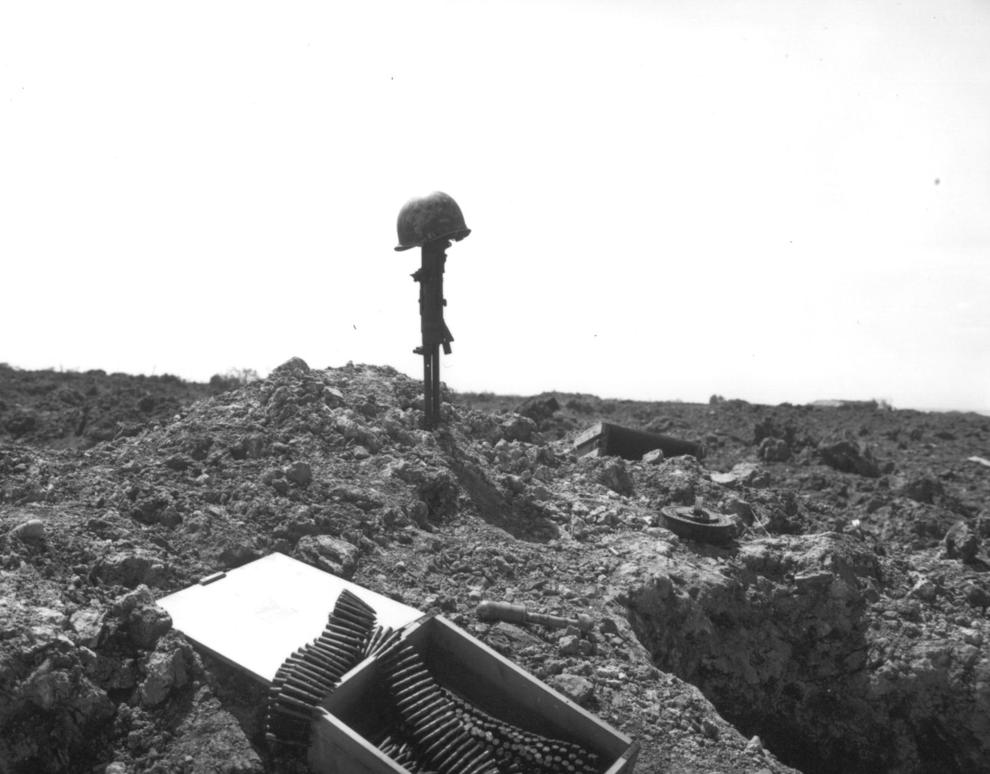 D-DAY GERMAN POW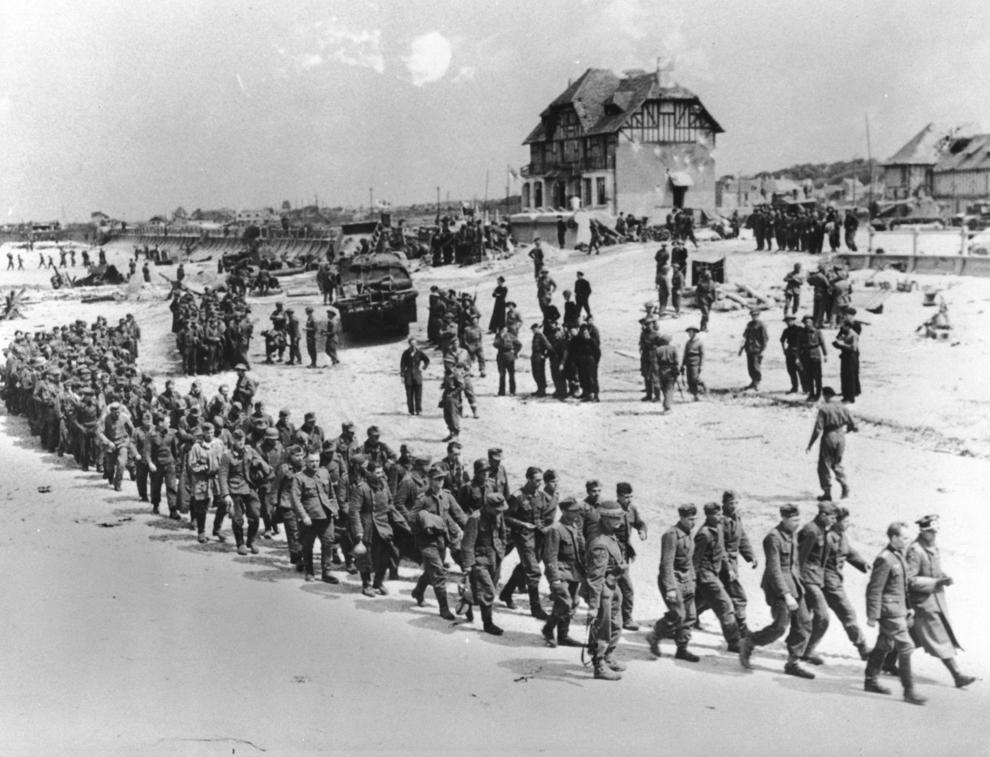 D-DAY REINFORCEMENTS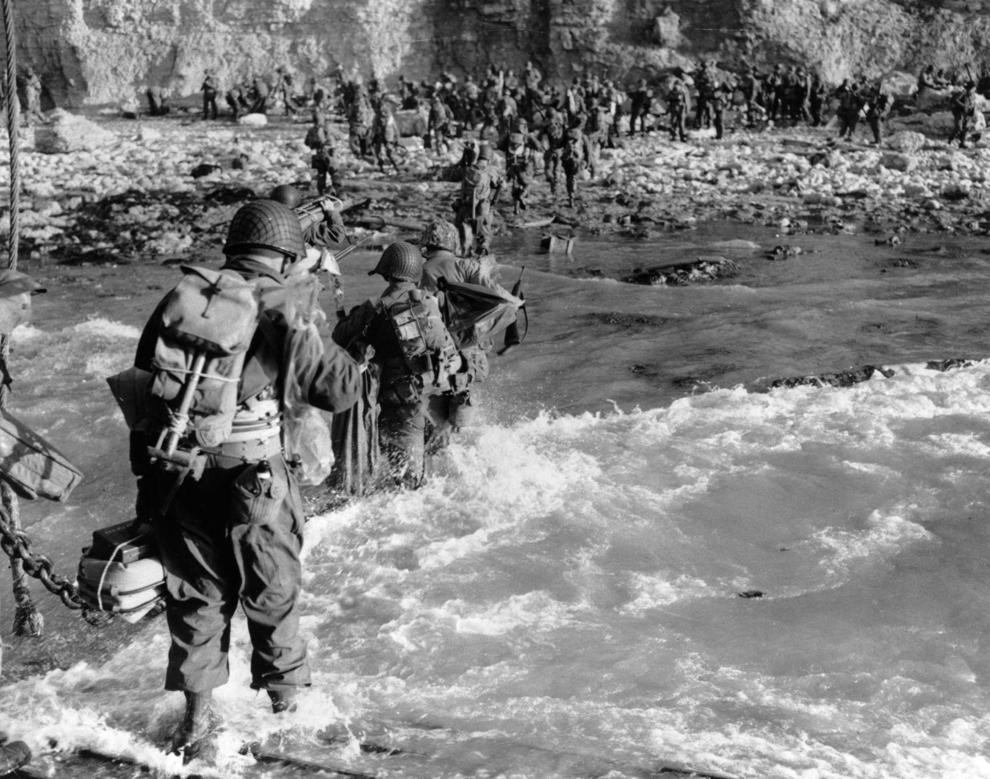 D-DAY NORMANDY INVASION