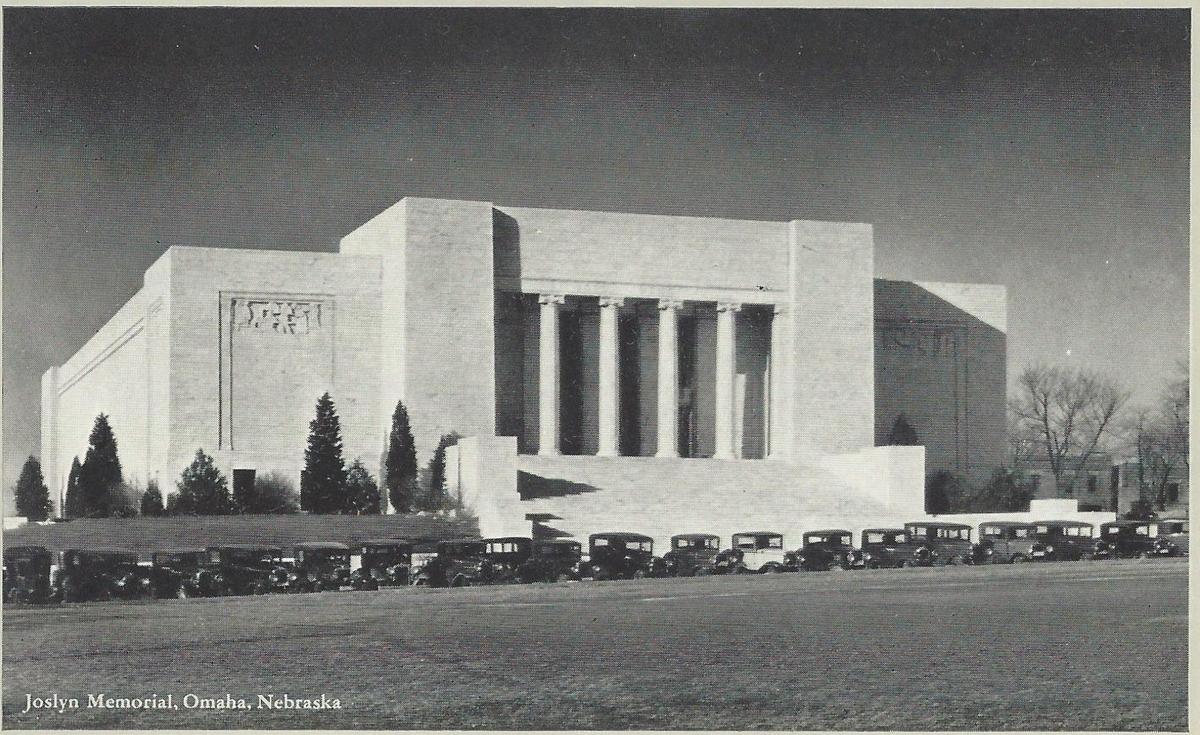 After Caroline Lininger died on March 3, 1927, her estate decided to sell its enormous collection of art and antiquities on a piecemeal basis, putting an end to nearly 40 years of access by ordinary Omahans.
One of the major buyers was Charles W. Martin, a son-in-law of George E. Barker. Martin was one of a succession of Barker relatives who safeguarded the "Barker Letters" for many decades, and ultimately paid to have them published by the Douglas County Historical Society. They appear in two volumes, under the title, "Our Man in Omaha." I was honored to have a part in transcribing the letters for publication.
In the Lininger sale, Martin was able to acquire, among other pieces, the well-traveled "Spring" by Bouguereau. (Hereinafter called simply "she" or "her" on occasion.)
By 1927, the works of Bouguereau and other 19th-century academicians had suffered in the eyes of art connoisseurs and the collecting public. Its realistic detail and sentimental subject matter were considered trite compared with newer genres that reveled in departure from reality. As a result, Charles W. Martin got some bargains from the Lininger estate — he reportedly paid only $2,000 for "Spring" on Oct. 31, 1927.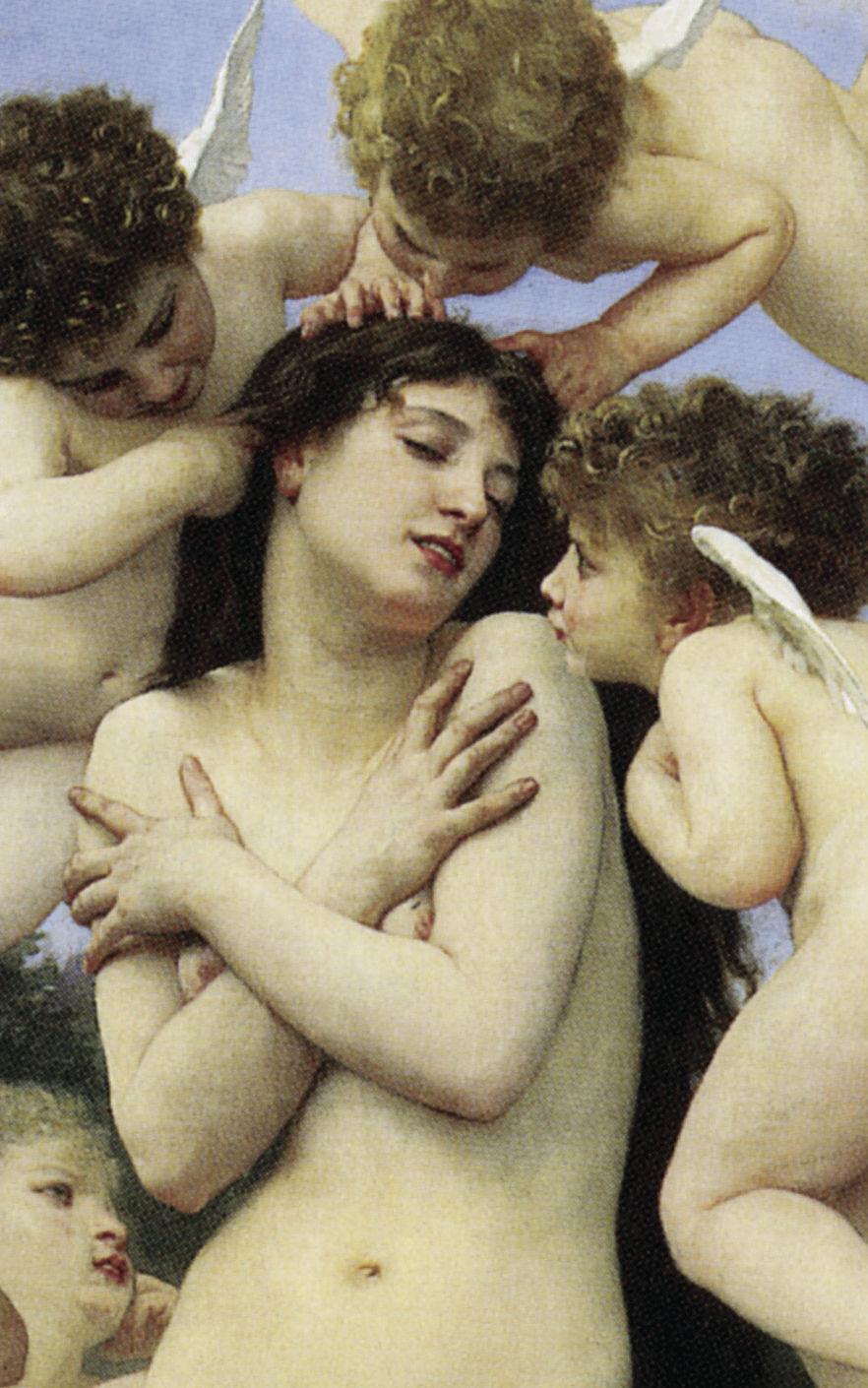 At the time of the Lininger sale, Sarah Joslyn was finalizing plans to build a grandiose memorial to her husband, George Joslyn, who had died in 1916. It would consist of a music and lecture hall, surrounded by art galleries, in a mausoleum-like stone temple at 22nd and Dodge Streets, just west of Central High School.
Sarah Joslyn's plans were entrusted to Omaha architects John and Alan McDonald, father and son. Their designs were initiated at a time when the arts in the Western world were beginning to be captivated by a style that would come to be known, much later, as "Art Deco" because it was exemplified by works that had been exhibited at the 1925 Exposition Internationale des Arts Decoratifs et Industriels Modernes in Paris.
Construction of the Joslyn Memorial had barely begun in 1929 when the McDonalds decided the initial design of the building wouldn't do. They halted work and modified the exterior, simplifying it by incorporating an Art Deco concept that was particularly influenced by Bertram Goodhue's Nebraska State Capitol under construction in Lincoln.
Consequently, Joslyn's shell was sheathed in magnificently veined Georgia pink marble without the Classical ornamentation originally envisioned. A series of eight stylized reliefs with Native American and Western motifs comprised the primary exterior details. The Joslyn Memorial ended up costing nearly $3 million, about $1 million over its budget. Sarah footed the bill for all of it, and continued to generously support artistic and charitable endeavors in Omaha until her death in 1940.
When the Joslyn Memorial opened on Nov. 29, 1931, some of the paintings from the former Lininger Gallery went on display. But the Martin family still owned Bouguereau's "Spring." In 1940, Charles W. Martin gave "Spring" to Francis T.B. Martin, his nephew, who donated her to the newly renamed Joslyn Art Museum in 1951, along with another notable canvas from the Lininger collection.
The curators at Joslyn were, of course, aware of "Spring's" tumultuous history, and at some point decided to exhibit her behind glass, not the norm for an oil on canvas. Unfortunately, it proved to be inadequate protection. On Jan. 11, 1976, a disturbed viewer attacked poor "Spring" with a bronze statue that was on exhibit in the same room, breaking the glass and causing significant damage to her for a second time. The assailant, like Carey Warbington in 1890 before him, was later found to be insane. Repairs were made at the St. Louis Art Museum, and "Spring" was returned to Joslyn within six months. Since then, she has been protected while on exhibit with a sturdier Plexiglas covering.
The good news for "Spring" and her creator is that, during the latter part of the 20th century, their reputations were also being repaired. Bouguereau's technical proficiency was again being recognized as masterful. In fact, in 1976 her estimated market value was up to $50,000! (I wish I could use the "Antiques Road Show" sound effects for increase in value.) And best of all, at age 107, "Spring" got a part in the movies.
When "The Age of Innocence" opened in 1993, I was pleasantly surprised to see a replica of Joslyn's "Spring" conspicuously mounted on the wall in an 1870s New York City ballroom scene. Never mind that in real time she had not yet been painted — that's "artistic license!"
I am delighted to tell you that "Spring" has been on a tour of three major U.S. cities and soon will return to her rightful place on Joslyn Art Museum's walls. If you see her, please treat her with kindness.
My thanks to Joslyn's Taylor J. Acosta, Ph.D., associate curator of European Art, for her help with this material, both this week and last. I am also indebted to Joan M. Fogarty for her excellent book, "Building Omaha: The Architectural Legacy of John and Alan McDonald."
Next week: Jerry Ford slept here (like a baby).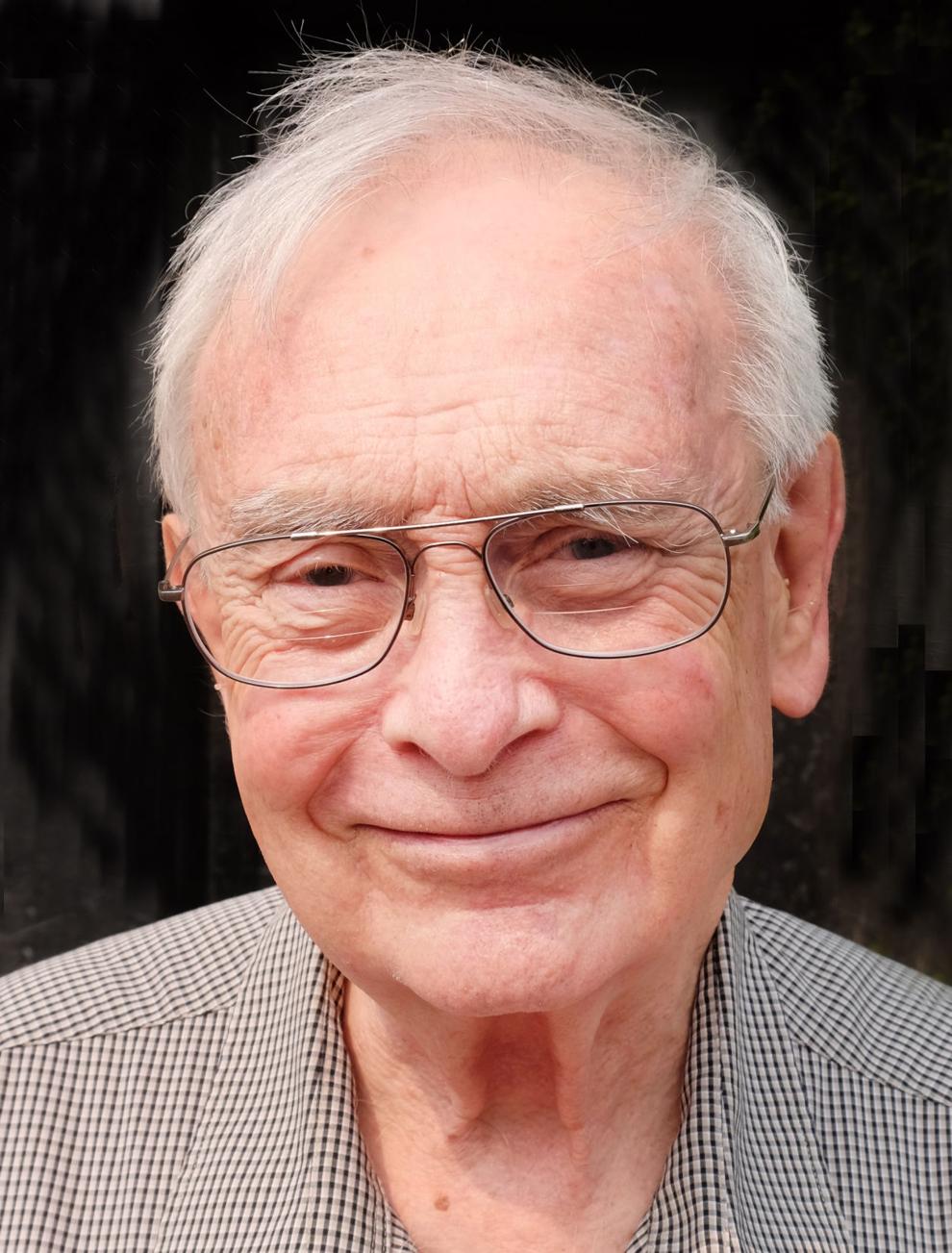 Bob Marks lives in Omaha, where he sleuths for local history and delights in busting myths and setting the record straight. He writes weekly for The World-Herald. Reach the Omaha History Detective through his editor, chris.christen@owh.com; 402-444-1094.