Nuncio "Eli" Caniglia and his five siblings ate their mother's Sicilian specialty two or three times a week, scraps of baked dough from the family bakery, with toppings.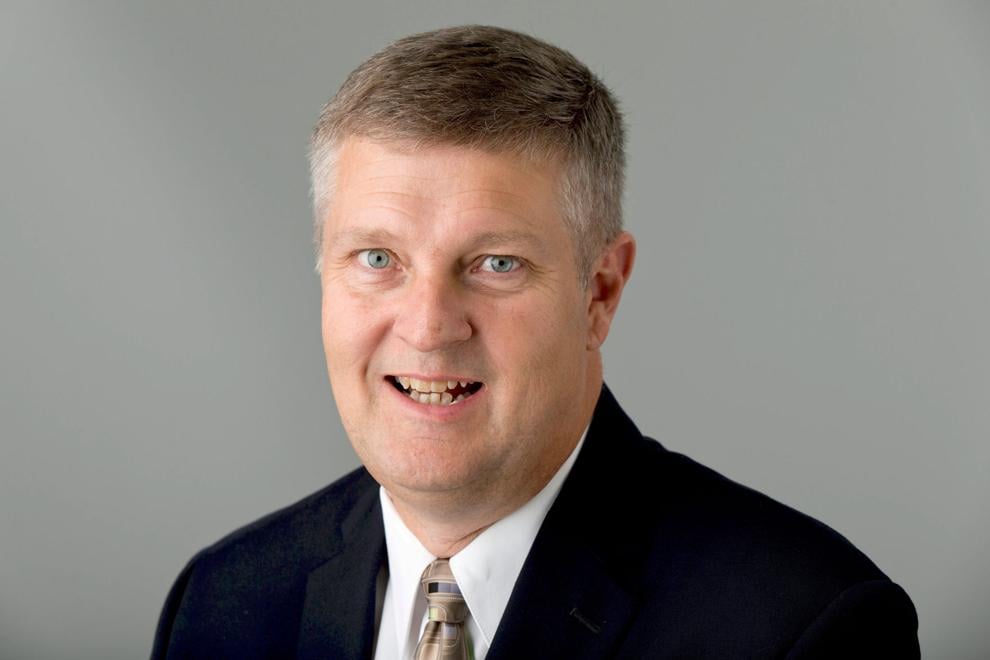 When Eli was stationed near Baltimore while in the Army Air Corps in World War II, he and his wife went to a Baltimore restaurant. They ordered pizza.
Pizza. Cucurene. Tasted about the same, he thought. It was a big hit in that city.
He noticed the waitress brought the pizza from the basement. Why, he asked? Because that's where the baking was done — Italian bread … and pizza.
"That's when it first hit me," Eli related to the Omaha Sun Newspapers in 1958. "I realized we had the same possible combination at home."
An excitedly written letter, the first of many, went to Omaha. Cirino "Charles" Caniglia, his father and owner of a small Italian bakery at Seventh and Pierce Streets, wanted to establish a family business once Eli and his three oldest brothers returned home from the war.
On Aug. 3, 1946, Caniglia's Pizzaria — they coined that spelling — opened adjoining the bakery. Steaks, fried chicken and spaghetti also were on the menu.
"Something New for Omaha. Oven Baked While You Wait. One trial will make you a steady customer," was part of the ad copy in The World-Herald announcing the restaurant's grand opening.
Omaha's pizza craving began that year. But it took a while.
The family timed the opening around the Santa Lucia Festival in their Little Italy neighborhood. For a week, they couldn't keep up with demand. While Ross Caniglia cut the meat and tended bar, Lou was the grill man. Eli, Yano (Mister C) and Al were cranking out the pizzas. Yano burned the first one.
After the festival, business slackened. Non-Italians hadn't experienced pizza unless they had been to Italian enclaves on the East or West Coast. The five Caniglia brothers often had time to play the pinball machine in the lobby while waiting for customers, including those ordering takeout. Sales of Caniglia's Italian bread supported the family that first year.
Finally, pizza caught on.
"People who didn't know what it was the first time liked it. They came back," Ross Caniglia said in 1958. "Servicemen who had tasted it somewhere during the war came down. Things began to roll."
When Cirino saw the first line for customers waiting for a table, he started making expansion plans.
The Caniglia patriarch died in 1952. His wife, Giovanna, and their sons carried on. Two years after his death, the Caniglias were among the first in the nation to process frozen pizza. They operated a plant at 16th and Vinton Streets for the wholesale market. By 1967, Fairmont Foods was distributing their brand nationwide.
Ross Caniglia and his sons stayed with the original restaurant while his siblings, including sister Grace with Piccolo Pete's, owned and operated restaurants citywide.
Caniglia's baked its final pizza in 2005. Now the mantle of Omaha's longest-serving pizzeria has passed to La Casa's and its rectangular pizza.
Rose Patane Cavalieri opened La Casa's in the front room of a house at 4432 Leavenworth St. on June 8, 1953. Her father, carpenter Joe Patane, joined her in the kitchen as the business grew. The restaurant still uses his recipe for minestrone soup.
La Casa opened one of the city's first takeout-only pizza shops at 82nd and Grover in 1965. It's still there. The newest location is in west Omaha.
Big Fred's and Lil Rose Bruning's Pizza Garden and Lounge has been at 119th and Pacific Streets since 1965. Within four years, Big Fred's doubled in size and later it expanded into a third bay in its strip mall.
The former Rose Cascio, from the steakhouse family, made her version of goudarooni, a double-crust pizza, a staple of Big Fred's as the Goodie Roonie. It was not an original name. Trentino's at 10th and Pacific advertised one as early as 1951.
The 72nd Street Strip was a happening place during the heyday of Thoroughbred horse racing at Ak-Sar-Ben (when it still used hyphens). In 1966, brothers John and Tony Sortino turned their open-air fruit market on the southeast corner of Pacific Street, tucked into a triangle formed by railroad tracks, into a pizza parlor.
Tony left the business after five years. Johnny built the present restaurant at 79th and L Streets in 1977 and kept the original site until selling it in 1986 to then-UNO men's basketball coach Bob Hanson. His Varsity Pizza made it about another year.
Omaha's homegrown pizza chain, Godfather's, has its golden anniversary this September.
He was Bill Theisen then, moving cars in downtown lots for Easy Parking, when Tom Fellman offered him a job as leasing agent for his new apartment complexes near Johnny Goodman Golf Course, originally named Applewood. As an accommodation for those apartment dwellers, Willie Theisen opened Wild Willy's Tavern at 99th and Q Streets. The red barn also had a restaurant serving pizza.
It was the start of Godfather's, which went national with its motto, "An offer you can't refuse."
Mama's Pizza came to Omaha from Council Bluffs. There, Lou Pantano in 1975 reopened a club on the South Omaha Bridge Road. A year later, John Howell and Greg Kean changed their Tramp's (or Big Tramp's) Bar at 715 N. Saddle Creek Road into a second Mama's location while partnering with Pantano and Yano Falcone.
Jack and Rose Harwood purchased Mama's in 1980. The restaurant's webpage says the couple intended to rename it — until they learned what changing the name would cost. Their children now own the three locations of Mama's.
Sgt. Peffer's locations on Saddle Creek Road and Millard Avenue are the descendants of Pefferoni's Pizza, started in 1980 by the Peffer family in the Florence business district. Pefferoni's at its peak had 15 outlets, mostly franchised.
Benson's business district was the start of Don Carmelo's in 1981. Carmelo Magistro was born in Messina, Sicily, but his New York-style pizza reflected his time on the East Coast where he owned pizzerias before coming to Nebraska. He moved back to Sicily with his wife, leaving his sons in charge. Elkhorn and Rockbrook Village are Don Carmelo's current sites.
Zio's, now with four locations, has been in Beverly Hills Plaza at 78th and Dodge Streets since its 1985 inception by Daniel and Usha Sherman, who owned it until 2016.
The late Sam Marvin, an early fast-food franchisee, came up in 1995 with Lansky's at 50th and L Streets. It now has four locations. Also reaching its silver anniversary is Orsi's in Little Italy. The Orsi family began promoting its pizza, takeout only, in earnest in 1998.
Two long-lasting neighborhood favorites of the past were Pizza Keg and Bernie's. Pizza Keg was in the Kmart Plaza at 50th and L Streets from 1968-1988 with a second location in the Woolco Plaza at 84th and West Center Road. Bernie Drassal ran Bernie's in Millard from 1970-2015 after starting it with his mother, Berna.
As for national chains, the earliest in Omaha was Pizza Hut in 1963 at 5625 Ames Ave., across from the Ames Plaza shopping center. Down the street two years later, Shakey's at 63rd and Ames became popular. It was decorated as an English pub, with an adult section that sold beer and had honky-tonk piano and banjo music in the evenings and a Collegiate Room, soft drinks only, with a juke box.
Other Shakey's were at 90th and West Center Road and in Bellevue. The Ames Shakey's was sold to Godfather's. The current ownership team of Zio's, Steve Johnson and Rick Ledwich, met there as dishwashers. The other two locations were closed by 1981.
Lincoln-based Valentino's entered the Omaha market in 1976 with a sit-down restaurant at 132nd Street and West Center Road.
It would be remiss not to mention two Iowa-based chains that were in Omaha during my high school days. Author's prerogative.
Happy Joe's Pizza and Ice Cream Parlor, out of Davenport, was birthday-party and after-game central at Blondo Plaza, 81st and Blondo Streets (1975-1979) and 96th and L Streets (1977-1982).
El Fredo's is still in Sioux City. In the 1970s, it took over defunct Here's Johnny's restaurants on Saddle Creek Road and across from Ak-Sar-Ben on 72nd. Other spots were on Maple and Center Streets. The last one closed in 1981.
Many other pizza places, locally based or of a national chain, have come and gone, or are newer to the city. If your favorite wasn't mentioned, please don't take this as a half-baked column.
Stories of Omaha's history by Stu Pospisil