When bowling was at its zenith in Omaha, there was one lane for every 654 persons.
Nearly 500 lanes at 25 establishments.
No wonder the sport's boosters were proclaiming the city to be the bowling capital of the world.
In the late 1950s and early 1960s, it was hard to dispute the notion.
A slew of new bowling centers around the city had opened. Some of the proprietors became widely known, the likes of Al Bergman, I.B. Ziegman, Leo Weitz, Tony Pirrucello and the Battiato and Kelley families.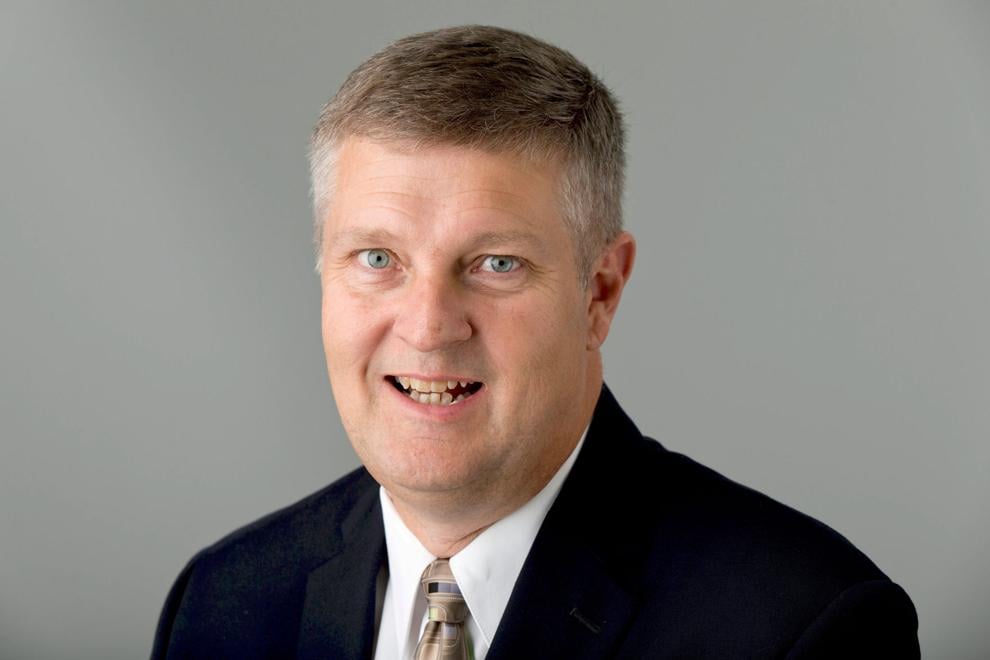 Omaha's three TV stations aired weekly bowling shows, local and national. A prime-time spot on NBC-TV went to the 1960 National All-Star professional tournament, with 24 lanes installed in the old Civic Auditorium. The Paramount Theater (now the Rose) housed Omaha's franchise in the short-lived professional National Bowling League of 1960-61.
In Omaha, the arrival of automatic pinspotters — goodbye, pin boys — in 1954 sped up bowling and joined the city in the national bowling boom. The 28-lane 40 Bowl (120 S. 40th St., open 1947-1965) was the first bowling center between Chicago and the West Coast to install the machines.
Sam Stern and Irv Malashock of 40 Bowl might have needed nothing more to make the switch than a temporary sit-down strike by its pin boys that year during the Omaha University Bowling League. "The girls thought for a few minutes that they were going to have to set pins if their game was to continue," wrote the university's Gateway newspaper.
Rose Bowl (1110 N. Saddle Creek Road, 1954-1991) was the first new bowling center to open with pinspotters. Weitz, Bill Raduziner and Ziegman opened with 24 lanes at Christmas 1954. Rose Bowl added 16 lanes a couple years later.
The surge was underway. In 1955, Pirrucello opened West Lanes on 72nd Street. Also new were Ralston Bowl (now Scorz), Valley Alleys in Valley (closed 2000) and Belle Bowl in Bellevue (destroyed by fire in December 1977).
After 1956's only opening was Vince Kelley's Hilltop (1313 N. 48th St, closed 2013), the next year brought Bergman's Leisure Lanes (4811 L St., closed 1997) and Ziegman's Ranch Bowl (1600 S. 72nd St., closed 2005). The Ranch Bowl took on a second act as a music venue starting in the 1980s.
Vince Kelley opened Kelley's North Bowl in Florence in 1958 (closed 2020), the same year Papio Bowl debuted in downtown Papillion.
In 1959 came Tony Battiato's first 32 lanes of the Ames Bowling Center (4606 N. 56th St., closed 1992). The Ames Bowl expanded soon after to 50 lanes, the most under one roof in the state. And at the Center shopping mall at 42nd and Center Streets, bowlers rode escalators or elevators to the fifth-floor Sky Lanes (rebuilt after a 1970 fire, closed in 1997).
Keglers of all skill levels tried to qualify for the many TV bowling shows. The first was I-Go Bowling, sponsored by I-Go Van and Storage, in 1954 on KMTV.
"Strike it Lucky at the Rose Bowl" ran on KETV from 1959 to 1974, mostly on Saturday evenings. Its best-known hosts were the station's weatherman, Mike May, and Leo Weitz, the proprietor. Rose Bowl had a Sunday morning sweeper that drew as many as 240 trying to qualify for the next show.
"If he makes this spare, it'll cost me $1,050," Weitz once said from a hospital bed, down with a bad case of influenza, in 1961.
"Do you have something to do with the Rose Bowl?" asked the nurse.
"I'm the one who will sign the check," Weitz said, feeling a little more ill after Eric Rehn converted the 6-7-8-10 split for the largest prize at that time for one roll of the ball.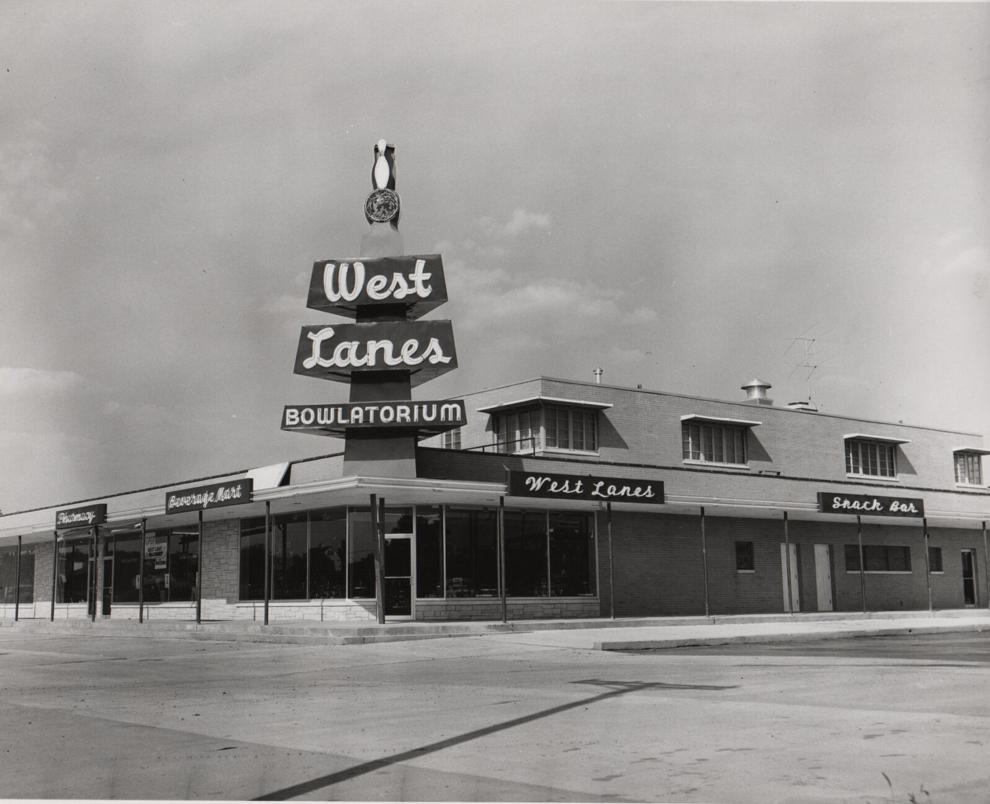 "Bowling at Leisure," with Leisure Lanes' Bergman and longtime Omaha sportscaster Joe Patrick for much of the run, was a Sunday noon fixture from 1964 to 1976 on KETV. It was then was renamed "Jackpot Bowling" and lasted until January 1981.
"King of the Hill" was its weekly highlight, top bowlers rolling off to try to remain on the show as long as possible. John Haney held the record at 19 weeks.
Time to throw a backup ball. Omaha already had 100 years of bowling history prior to its heyday.
In the debut issue of Omaha's first newspaper, the Arrow, in July 1854, William D. Johnson ran an ad to sell "a set of new bowling balls." He obviously was ahead of his time. His ad was still being printed in the last issue of the newspaper several months later.
Omaha's first recorded "ten-pin alley" was operating in 1860. William Sexaner's establishment was on Farnam Street. James Nolan's new gymnasium at 10th and Douglas Streets in 1867 included lanes.
Listings for bowling alleys first showed up in city directories in 1870. Three were on Farnam and one on Harney. Six years later, Krug's Beer Hall and Wagner's (soon renamed Little Bismarck's) on Farnam were the two listed. Krug's opened in 1875 with a pair of ducks awarded to the best player. William Alstadt's New York billiard hall and alleys held a "turkey war" at Thanksgiving in 1876. The top six bowlers and six pool players received turkeys. Not mentioned was whether they were dressed.
Bowling was a popular offering at the several beer gardens on Omaha's outskirts before 1900. Tietz, later Teutonia Park, the forerunner of the Krug amusement park at 52nd and Maple Streets, Ruser's at 60th and Center Streets, Hibbeler's at 40th and Leavenworth and Seseman's at Florence Lake all had alleys. With lanes narrower and shorter and balls small by modern standards, bowling didn't require as much space.
Metz Hall at 13th and William Streets might have been the last outdoor venue. Tony Francl had been one of its first pin boys in 1897. He recalled 51 years later that the alleys were in a shed-like structure that had no walls. When it rained, bowling stopped and beer drinking inside the saloon commenced. When ladies bowled, curtains were draped around the platform. Bowling balls had one hole — for the thumb — and the pins were taller and skinner.
The Vienna Hotel, managed by Oscar Manger (he's on my family tree, so he better be mentioned) at 10th and Farnam, had four alleys in its basement since around 1890. Lentz & Williams Alleys opened in 1899 in the old Boyd Theater building at 15th and Farnam.
Alleys spouted in the next 20 years throughout downtown. There were lanes in Benson, South Omaha, Fort Omaha and Lakeview Park at Carter Lake. But the grand palace was Francisco's, opened in 1926 with 48 alleys — 24 on each of two floors of the new Kresge Building at 16th and Harney Street. It shrank and grew, and its name changed through the years, to the Ak-Sar-Ben and then Kelley's Bowlatorium before becoming the Classic Bowl from 1957 to its closing in 1968.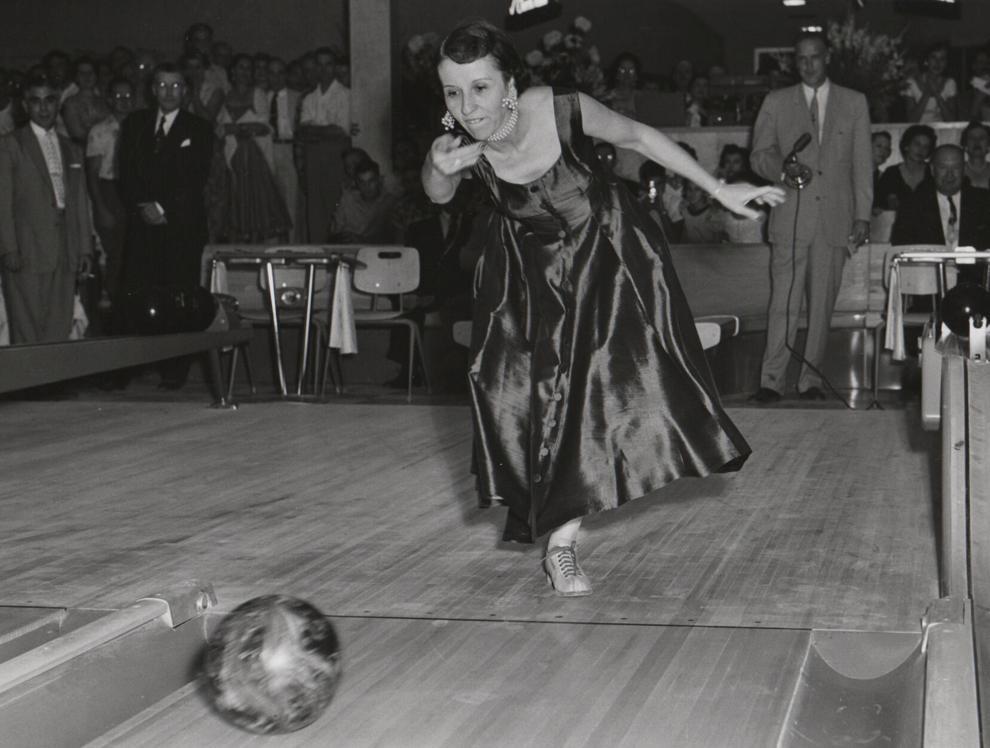 Nebraska's first perfect game — 12 strikes for a 300 score — was rolled by Alvin Drake of Columbus in 1903. Omaha's first was by Frank Bartsch in the 1903-04 season, but it was not in competition. D.D. Norton collected $35 for having the first one in a league. Jim Smead, M.R. Encell and C.J. Francisco had the next three. Ed Cochran and H.B. Molyneaux bowled 300s against each other in 1905 in a friendly match. Cochran lost the coin toss for who was paying for the game.
Miriam Huff had the first 300 by a woman, in 1924 in an exhibition against a men's team from Crete, Nebraska, and unlike the early ones by the men, it was bowled across a pair of lanes. It was 38 years before Imogene Wiese had the next 300 by a woman.
Omaha's Black community in 1942 welcomed the opening of Leon Hobson's Victory Bowling Alleys at 2118 N. 24th St. It started with seven duck-pin alleys. Duck-pin bowling is a variation that uses smaller pins and balls. Victory moved to 2410 Lake St. later that year and remained in business as Lake Street Bowling until 1951. In 1943, Classic Bowling opened at 2520 N. 24th St. in the former Mt. Calvary Community Church.
The American Bowling Congress, which was the sanctioning body for men bowlers, was integrated in 1950. In 1984, the largest league in the state was Ames Bowl's Sunday Mixed League, composed mostly of Black bowlers, with 46 teams in the 50-lane house.
Omaha's Bowling Hall of Fame began in 1962 with 10 men and 10 women. The men were Roy Christensen, Bud Currie, Roy Dean, Gus Firmature, Tony Francl, Ralph "Hap" Hefflinger, Vince Kelley, George Kennedy, Tony Versiackas and Dick Winkelman. The women were Mary Atkins, Pauline Bickel, Marge Higley, Lillian Leddy, Bernie Price, Gertrude Rischling, Eva Scott, Elizabeth Smith, Mae Thoendek and Ann Vajgert.
From a high of 27 establishments in the Omaha metro area in 1982, currently there are 10. The survivors are Chops at 13th and Vinton Streets, (opened 1950), which is the oldest continuous bowling center in the city's history; Scorz, West Lanes, Immaculate Conception at 25th and Bancroft (1955), Papio Bowl, Western Bowl in Millard (1960), Peacekeeper Lanes at Offutt Air Force Base (1960), Mockingbird Lanes on South 96th (1973), Maplewood Lanes at 102nd and Maple Streets (1977) and Thunder Alley (now The Mark) in Elkhorn (2007).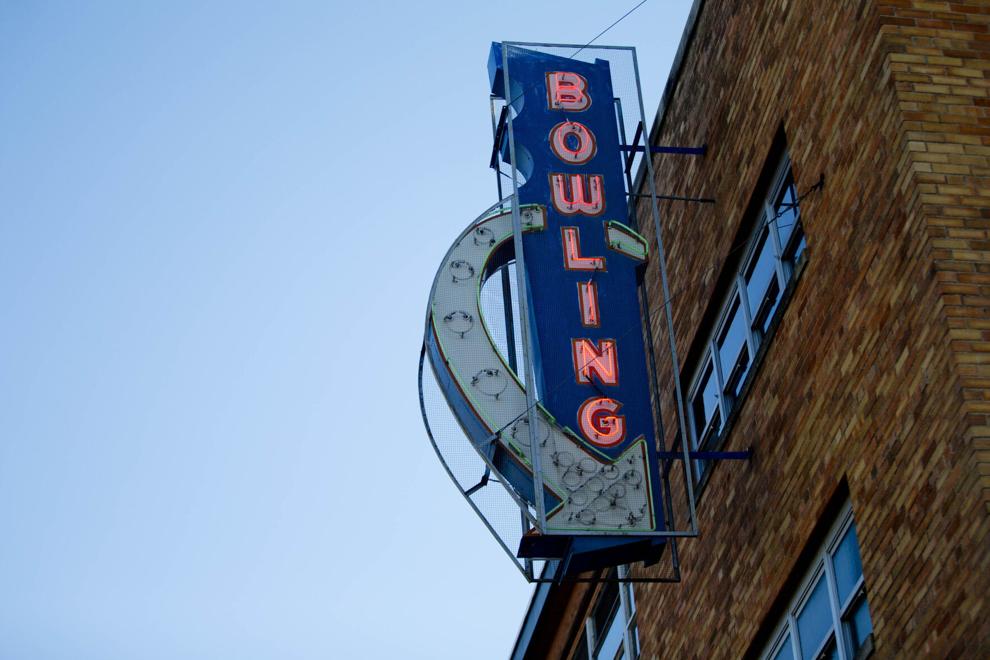 Among others that came and went were Space Lanes at Offutt (1960-1988), Gateway Lanes in Elkhorn (1964-2010), Vinton Bowl on South 24th (1964-1998), Gretna Bowl (1966-2004), Wildcat Lanes in Papillion (1976-2015), Cougar Lanes at 144th and Grover Streets (1977-2008), V at Oak View Mall (2013-2018) and Leopard Lanes in Bellevue (1978-2020).
Bowling may never be the same 33-week league schedule that was standard at the height of its popularity, but there are signs of stopping the slide.
The Nebraska School Activities Association now sanctions high school competition in bowling and unified bowling, the latter pairing intellectually disabled students with partners. Bob & Willie's Wonderbowl, which is mini-bowling with balls (smaller and without holes) rolled on half-size lanes, is open in the Blackstone District with locations coming to Regency Landing at 108th and Pacific and in Lincoln.
Leopard Lanes, too, is to reopen. Bellevue businessman Steve Kucirek purchased it last year and plans to reformat the 32 lanes to 30, creating a separate eight-lane "private bowling suite."
If only he could find those curtains for ladies' bowling from 1897's Metz Hall for a décor piece.
Stories of Omaha's history by Stu Pospisil