Santa Claus is coming to town.
In Omaha through the years, his arrival has been by planes (OK, by helicopter), trains, automobiles and parades. Santa has listened to hundreds of thousands of children's wish lists indoors and out, on the courthouse lawn and in discount department stores.
He's sent Mrs. Claus and elves when the workload was heavy, setting up special phone lines to the North Pole. Some of the reindeer — including a stand-in for Rudolph — have been on loan during the Christmas shopping season. Santa's temporary Omaha homes have included Toyland, Santa's Funland, Santa Claus Land and Santa Claus Village.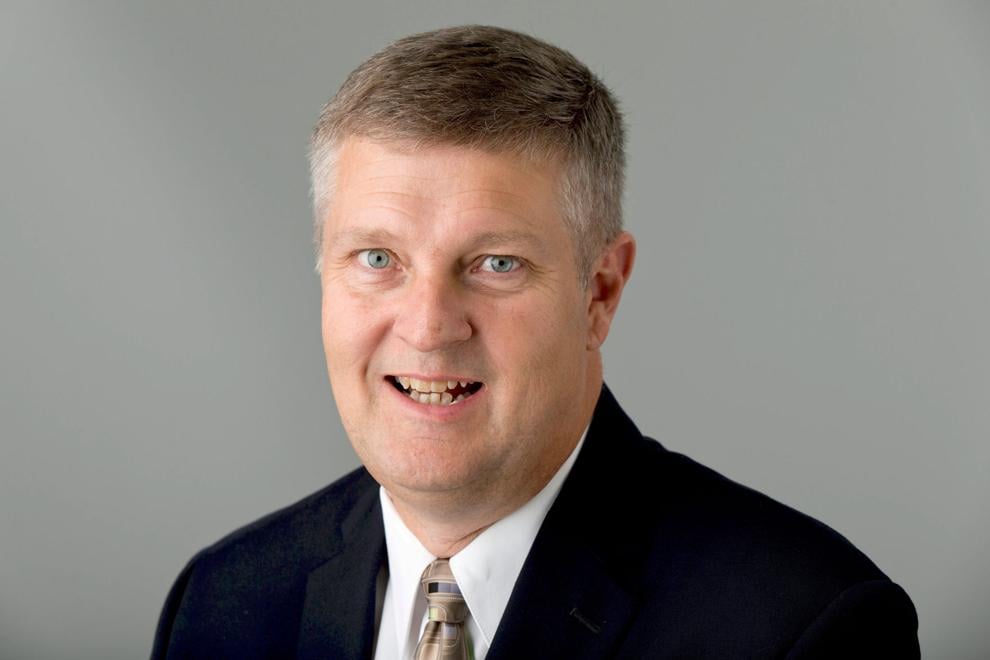 His 1926 arrival, in a parade, was a full-width headline — with photos — on Page 1 of the Sunday World-Herald. Estimates were that 50,000 lined the route from 19th and Douglas Streets to 15th, then to Farnam and up the hill to the reviewing stand in front of City Hall. Another 25,000 were said to be on the lawn of the Douglas County Courthouse, where Christmas Lodge and Reindeer Park were built for Santa's stay.
"I just couldn't stay away. I never in my life saw anything like it," said Joseph Oberfelder of Sidney, Nebraska. The judge made the 800-mile round trip and had a seat in the reviewing stand.
"Santa Claus, seated in his sled drawn by two of his reindeer, Dunder (sic) and Blitzen, appeared suddenly, coming seemingly from the air. Prancer, who had run away, was left in Reindeer Park along with his mate Dancer," the newspaper reported. Leading the parade were the boys and girls bands from Tech High School and the American Legion Drum Corps. On the courthouse grounds, the combined choruses of Omaha high schools sang carols.
That year, Santa and reindeer rode around town on a special float to visit every school and children's institution. He met Father Flanagan and those residing at Boys Town on Dec. 16.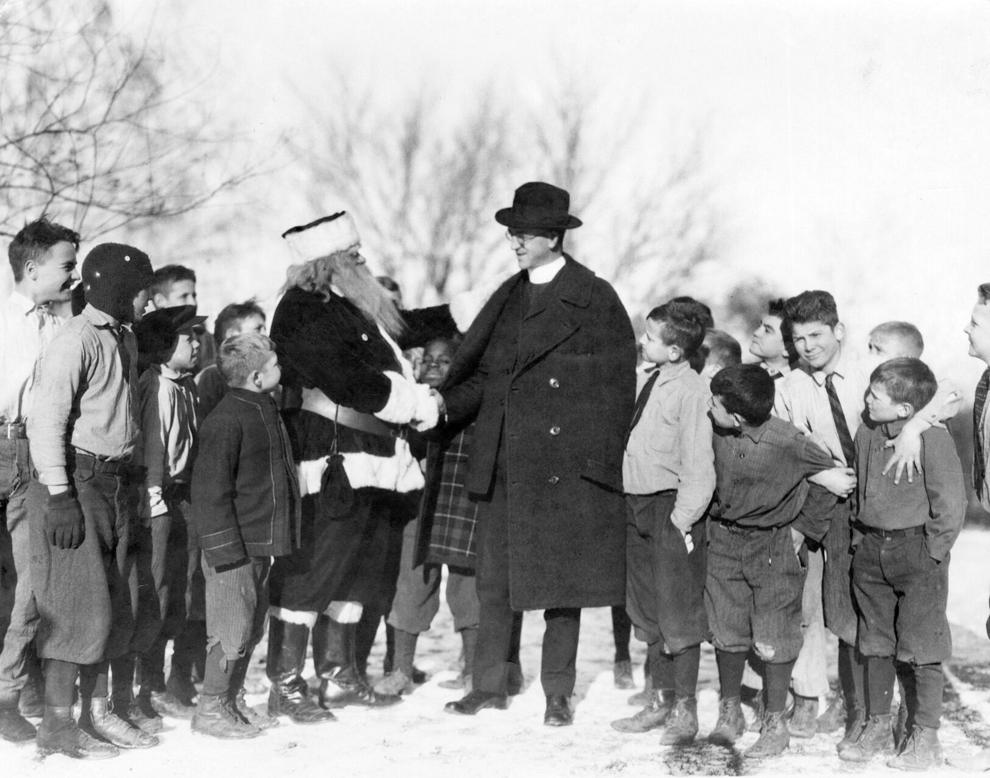 The earliest mention of a Santa Claus parade in Omaha is 1891. The Hayden Bros. department store took him on a five-mile, two-hour route from the store at 16th and Dodge Streets to 24th and Lake Streets and back. A musical band led Santa, who rode in a tally-ho coach with six prancing milk-white horses. Next was a wagon with a prop candy stick that was 12-feet-long and "as big around as the head of a 6-year-old boy." The rest of the entourage consisted of 25 wagons filled with gift ideas, from stoves and heaters to horse harnesses, that conveniently were on sale at Hayden Bros. Toyland and Santa's chair were on the fifth floor of the department store.
The L.O. Jones clothing store at 1309 Farnam St. may have the claim as the first in Omaha with a store Santa, in 1886. The firm brought him in on a snowy Saturday a week before Christmas. "Drop In! Shake Hands with Santa Claus. Try Our Coffee. And Look at our Stupendous Bargains," blared an ad in the Omaha Daily World.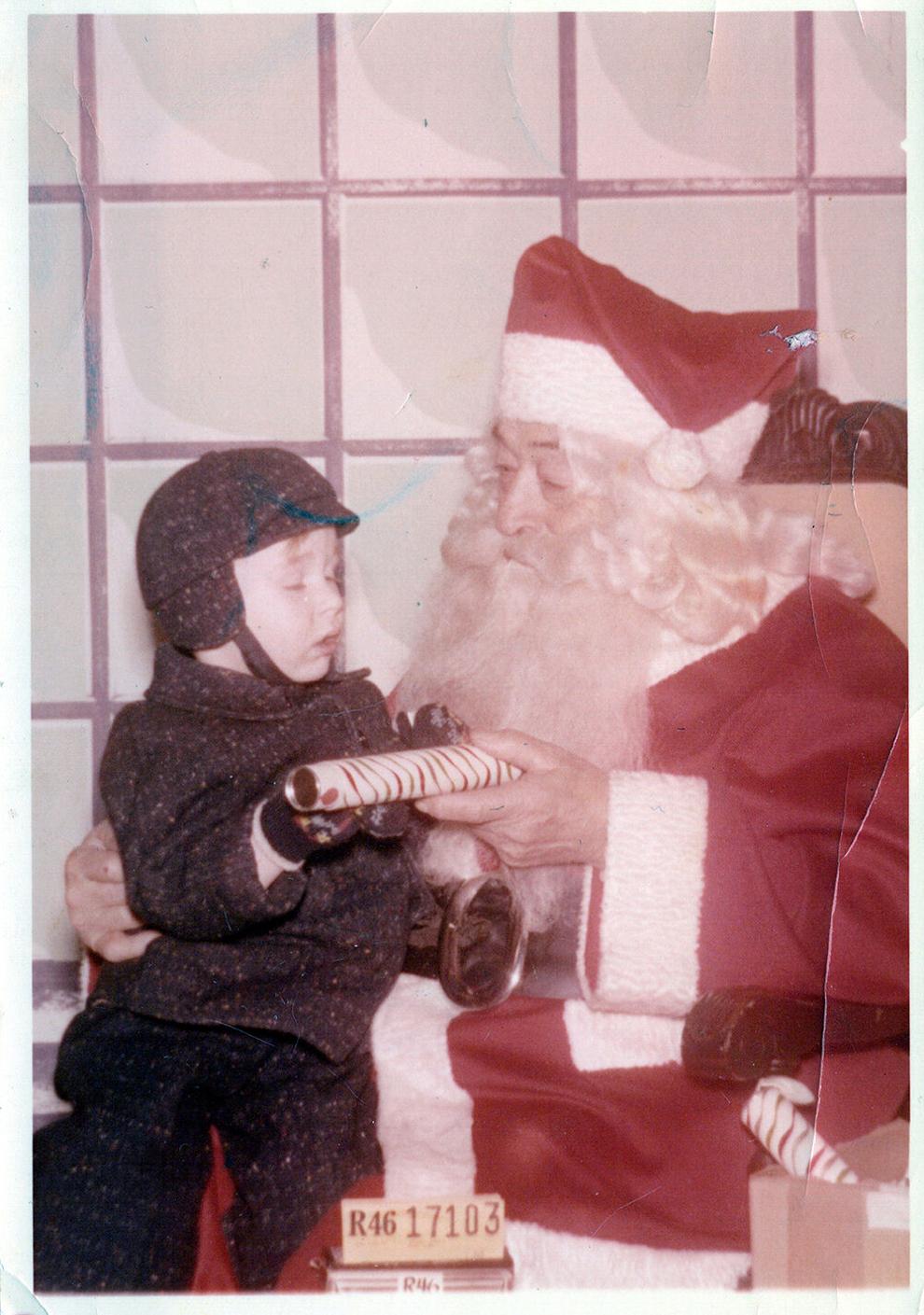 Many Omahans of a certain age remember visiting Santa at Toyland in the downtown Brandeis department store. The tradition dated to the 1900s when J.L. Brandeis and Sons were the proprietors of the Boston Store. In 1904, Santa's throne was at the store's basement corner entrance. Every child received an enameled medallion and a balloon.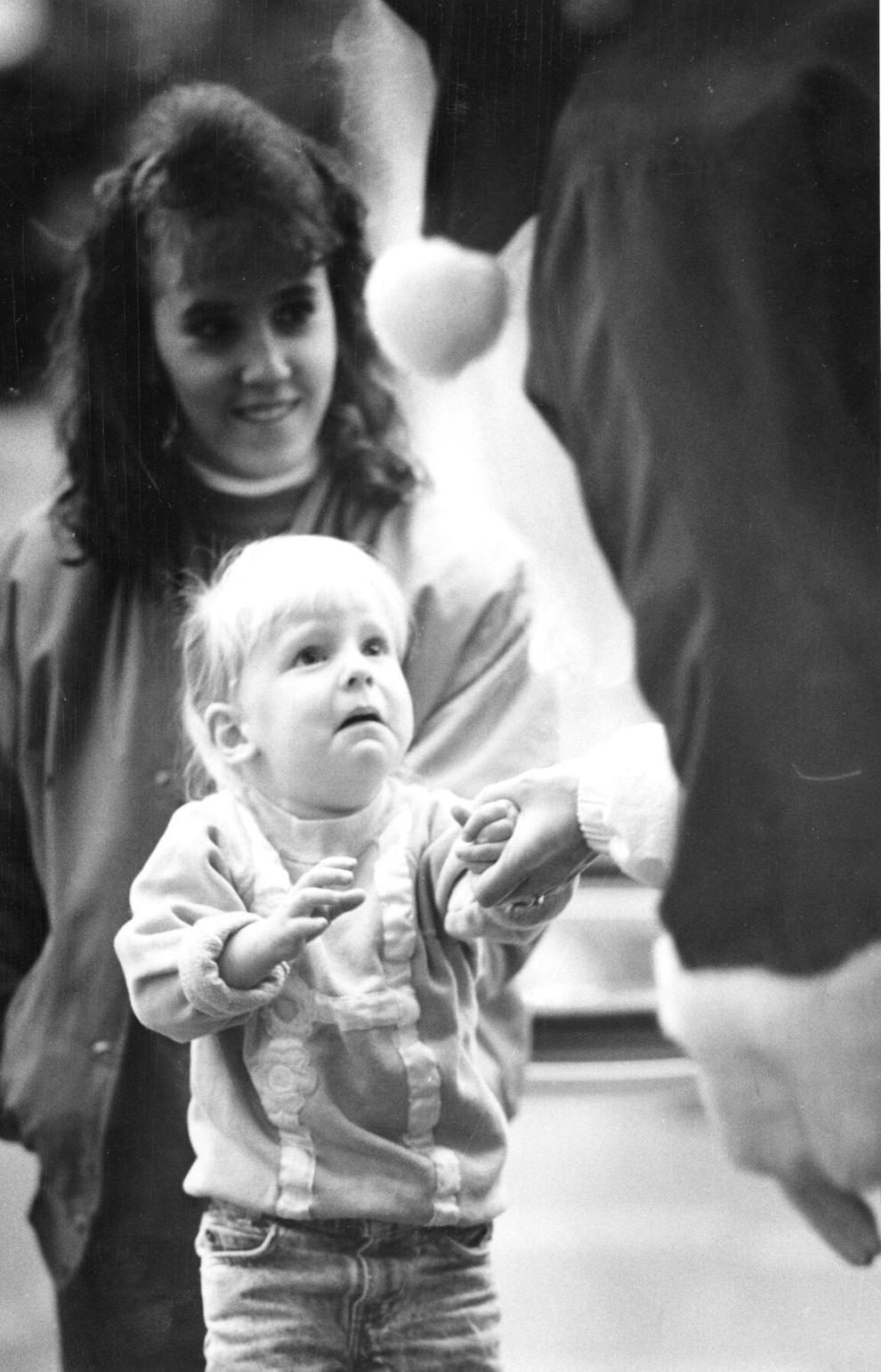 The next year, Mother Goose came with Santa. And she had an "airship." From an ad: "We have had so many requests from fathers and mothers to have another flight of Mother Goose and her geese in the airship that we have decided to repeat the great mid-air performance. (She) will sail from the Boston Store and let loose her geese." Santa then used the "vehicle" to distribute 100 pounds of wrapped Pit Pat candy after school on a Friday.
"Remember that I am the only real live Santa Claus in Omaha," Santa proclaims in a 1906 ad. "I am always full of fun and always doing something new and original to please the children. New stunts all the time and presents for everybody. My galloping reindeer and sleigh are now in the new store."
Department store visits to see Santa endured through the flu epidemic of 1918, when churches were discouraged from having him at Christmas programs, and through World War II. By then, Sears, Roebuck and Co. had built its store at 30th and Farnam Streets and Santa and a helper alternated visits between there and the South Omaha store.
Santa's stops at malls began around 1960, first at The Center at 42nd and Center Streets. The first year Crossroads Shopping Center opened, in 1961, its arcade became Santa Claus Lane. Sleigh, live reindeer and a photo op with "Rudolph-The-Red-Nose" were advertised. Some years, Crossroads had Mrs. Claus in her Christmas Cottage, with 12 special phones hooked up to the North Pole.
When Westroads opened in 1967, Montgomery Ward was the first with a store Santa. Two years later, the mall orchestrated Santa's arrival — his helicopter was the first to use the third-level heliport — and welcomed him to its two-story center atrium.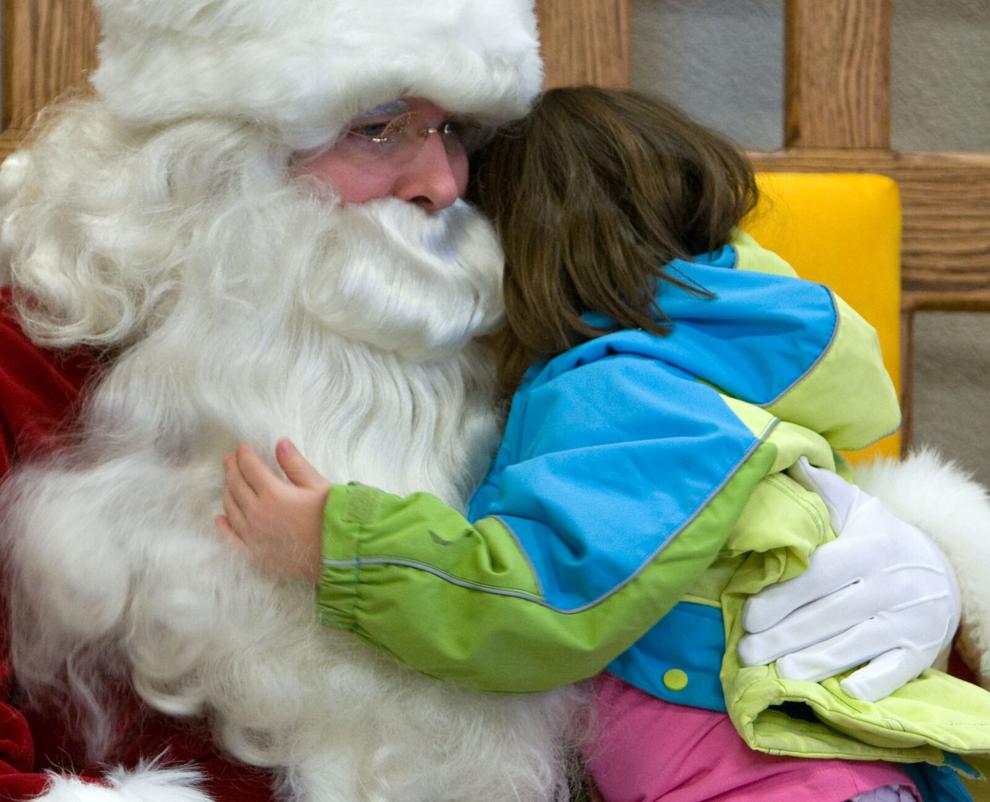 In my childhood, the TurnStyle department store at 50th Street and Ames Avenue was innovative with its use of Black and White Santas. "I have heard of no objections," a store official told columnist Robert McMorris in 1976. "All of our Santas seem to have been equally popular."
Another McMorris column provides an ending to this one. Starting in 1965, Brandeis had a promotion in which families could buy $1 a person round-trip tickets for a train ride from the Burlington station to "a secret rendezvous with Santa Claus." The first year, more than 3,000 visited the secret spot — a mock-up Santa Claus Village on the rail line near Offutt Air Force Base.
But in year three, a polar wind triggered a figurative derailment. You see, the 10-car train was nearing the village and the children were told to get up to the windows to see Santa and the village. The train rounded a bend, and there was Santa, his reindeer and soldiers, all standing in front of the village. Inside the houses, it was explained, were the elves hard at work.
Santa waved. And then a crash. Several. "At the precise moment when the train was coming to a stop, a mighty gust of wind blew down on the village," McMorris wrote. "In full view of the dismayed youngsters, the wind toppled the elves houses, which were revealed to be merely wallboard facades, propped up by 2-by-4 pieces of lumber. The wind also reduced the 'reindeer' and the 'soldiers' to kindling wood."
The Brandeis executive on the train for a moment agonized that maybe Santa was buried in the debris. "But then from the rear of the train there arose a great clatter, followed by a chorus of cheers and a jolly 'ho, ho, ho.' Santa was alive and on the train."
---