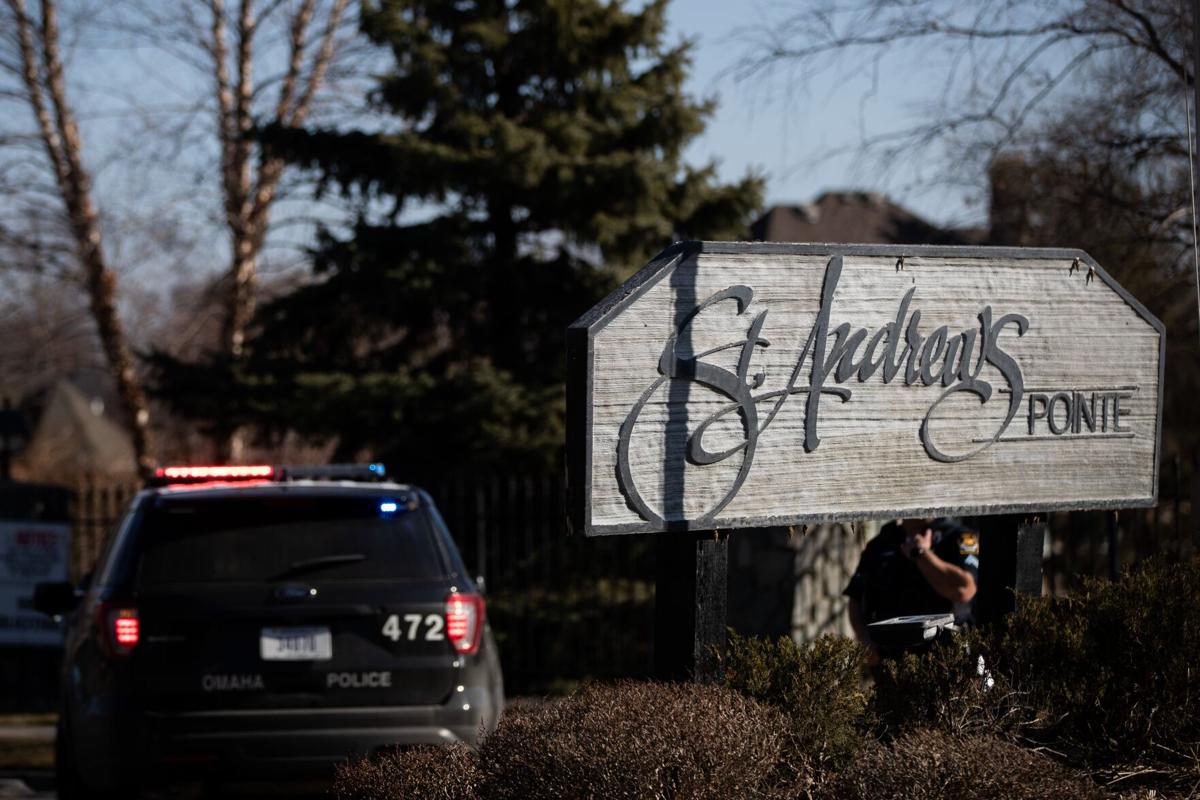 Dr. Joe Stothert, a well-regarded local trauma surgeon and the husband of Omaha Mayor Jean Stothert, was found dead Friday afternoon at the couple's home.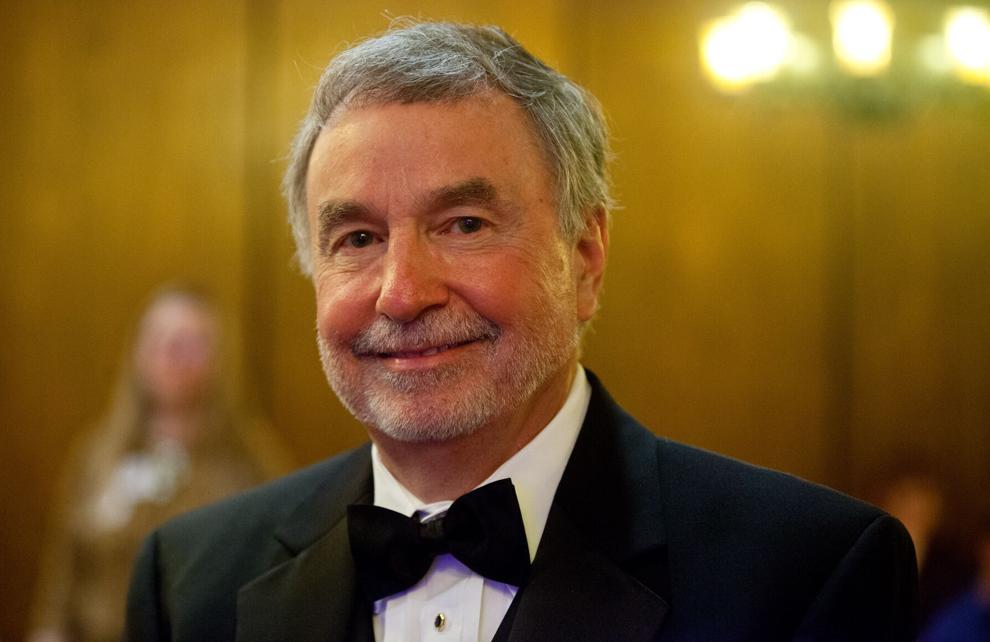 At 1:53 p.m., authorities responded to a call about a shooting at Joe and Jean Stothert's house in the St. Andrew's Pointe neighborhood south of 120th and Q Streets. Omaha police said in a press release that when they arrived, officers found a deceased male.
No foul play is suspected, police said.
The Mayor's Office confirmed Joe Stothert's death in a statement Friday afternoon:
"It is with great sadness today that we share the tragic loss of Joe Stothert with family, friends and our loving community. Joe's dedication and affection for everyone he cared for serve as a bright light of human kindness for all of us to follow.
"Our family asks for your prayers at this very difficult time. We will need them. We also ask for privacy so our family may grieve and remember an extraordinary and caring husband, father and grandfather."
The entrance to St. Andrew's Pointe was blocked Friday afternoon by an Omaha police cruiser.
Joe Stothert, 72, was a board-certified critical care physician at Nebraska Medicine. He and Jean Stothert were married for 40 years, according to the mayor's website. They have two children and three grandchildren.
Over the years, Joe Stothert was involved in many high-profile trauma cases.
After Lincoln Police Investigator Mario Herrera was killed last year in the line of duty, he was first treated at Bryan Medical Center in Lincoln, and then at the Nebraska Medical Center. At a memorial service, the officer's older brother, Pancho Herrera, thanked staff at both hospitals, mentioning Joe Stothert by name. "This hill, I know, it was just too much for him to climb. But thank you. I know you did everything you could," he said.
Joe Stothert was one of the surgeons who treated Fred Wilson, who survived after losing three-quarters of his blood in the 2007 mass shooting at Omaha's Von Maur department store.
Nebraska Medicine and the University of Nebraska Medical Center said in a joint statement: "The entire Nebraska Medicine and UNMC community sends its deepest condolences to the Stothert family. Dr. Stothert was a talented surgeon who saved countless lives in his years of service to Omaha and the region. His legacy lives on through the medical students, residents and faculty colleagues he taught and mentored."
Stothert served for 18 years as the medical director of the Omaha Fire Department's paramedic training program, first in a paid position and for the last four years of that time as a volunteer.
When the state launched a system to provide better trauma care in 2002, Stothert was named state medical director for trauma.
Jean Stothert, a Republican, is running for a third term as Omaha's mayor. She grew up in the St. Louis area, her website says, and worked as a critical care nurse and later as head nurse and department head of cardiovascular surgery at St. Louis University, where she met Joe Stothert. In 1993, the Stothert family moved to Omaha from Galveston, Texas, when Joe Stothert accepted a position at Creighton University.
In a statement on behalf of the Omaha City Council, Council President Chris Jerram said, "Council members learned today about the tragic death of Mayor Jean Stothert's husband, Joe. Council members extend their deepest sympathies, condolences and prayers to the mayor, her daughter Elizabeth, her son Andrew and their families for their profound loss. We on the City Council knew Dr. Stothert as a talented physician and trauma surgeon and a leader in the Omaha medical community."
Jerram said Joe Stothert was also known as a supportive and caring person who frequently attended events with the mayor.
"His love for her and pride in her accomplishments was clearly evident," Jerram said. "We will all miss him."
The leadership and members of the Omaha firefighters union issued a statement extending their "most sincere condolences to Mayor Stothert and the entire Stothert family."
"Joe Stothert has a long history of service to our community and has played a tremendous role in providing emergency services in Omaha. As a trauma surgeon and longtime medical director for the Omaha Fire Department, Dr. Stothert developed the protocols and supervised many OFD paramedics that still serve our community today. His leadership has been a true asset to the men and women we represent and the community as a whole. His death will be a tremendous loss to the entire medical community ..."
The statement was signed by President Steve LeClair and Treasurer Trevor Towey.
The Omaha police union posted a statement on Twitter, saying, "our deepest sympathies and condolences to Mayor Stothert and her family. Dr. Joe Stothert was a widely respected and dedicated public servant whose work had a profound impact on the (law enforcement) community. The Mayor and her family will be in our prayers."
Mary Ann Borgeson, the chair of the Douglas County Board, said in a statement, "On behalf of the Douglas County Board of Commissioners, we send our most sincere condolences to Mayor Jean Stothert and her family during this very difficult time. The Stothert family is in our thoughts and prayers. Dr. Joe Stothert did a fantastic job serving as Douglas County's 911 Communications Medical Director. He will be sorely missed."
RJ Neary, one of Jean Stothert's challengers in her reelection bid, said in a statement on Twitter: "I am deeply saddened to hear of the loss of Dr. Joseph Stothert. Liz and I are keeping the Stothert family in our thoughts and prayers at this difficult time."
Nebraska Gov. Pete Ricketts said, "Susanne and I are shocked and saddened by Joe's tragic passing. From his service on the State Trauma Board to his work with the University of Nebraska Medical Center, he devoted his life to serving others in the field of health care. We are praying for Joe, Jean, Elizabeth, Andrew, and the entire Stothert family during this difficult time."
World-Herald Staff Writers Aaron Sanderford, Julie Anderson and Jessica Wade contributed to this report.