It was a moment 12 years in the making. A moment built on persistence and hope.
The Iraqi man made his way through the gate at the Omaha airport with his wife and two children. The crowd of people waving American flags and holding "welcome home" signs cheered. He smiled as Ben Wormington broke away from the crowd to greet him with a hug.
The journey to that moment was set in motion when the Iraqi man, referred to as "Ted" for the sake of his family's safety, met Wormington in 2008. Wormington was a Marine serving his third tour in northern Iraq, and Ted was an interpreter assigned to Wormington's reconnaissance unit.
"We grew close," Wormington said. "I was trying to understand basically everything that's gone on in Iraq and how the Iraqi people felt about Americans being there."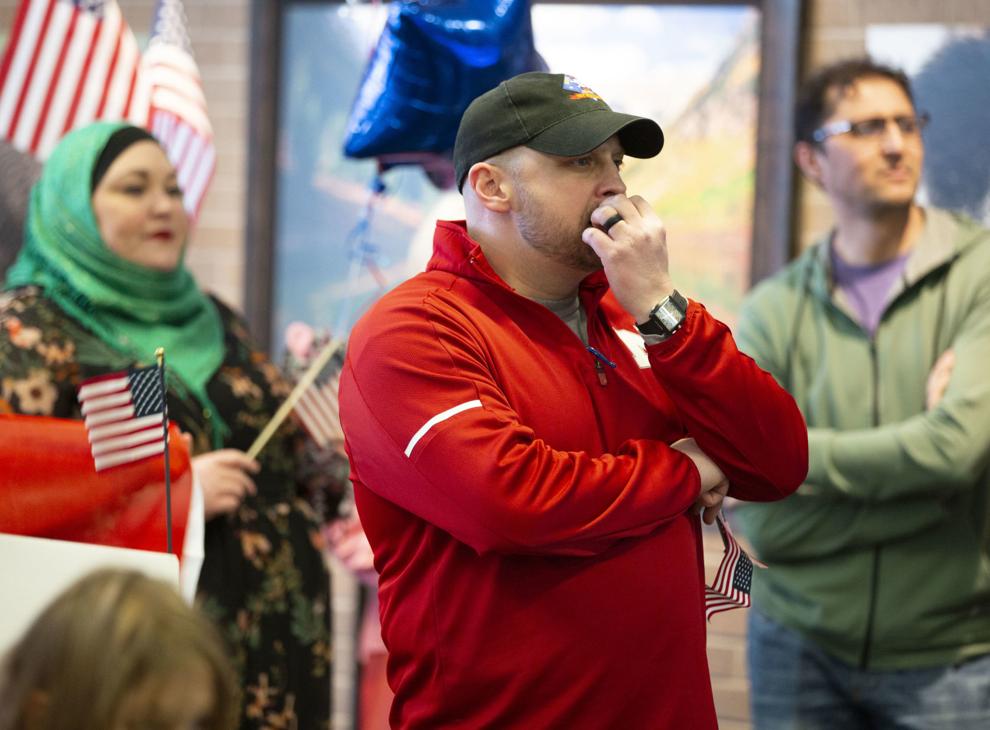 Later that year, feeling that the war was winding down, Wormington's deployment ended, Ted applied for a Special Immigrant Visa and the friends went their separate ways. Congress created the Special Immigrant Visa program with the intent to give visas to Iraqi and Afghan interpreters and others who had supported the U.S. military effort and were increasingly endangered in their home countries.
About seven years later, Ted messaged Wormington on Facebook.
"Where are you at?" Wormington asked, expecting Ted to say Texas or California.
He was still in Iraq, waiting on the visa he had been promised years earlier.
The delay Ted faced became increasingly common among Iraqi visa seekers in 2010. Refugee processing had been discontinued for six months after the State Department removed nonessential staff as the Islamic State began to gain ground. Many had to start the process all over again.
"We set up this SIV system with some very basic assumptions about what resources they'd have to them," Wormington said. "The delays are on both sides, but they've been caused by the poor planning, administration and execution of this program."
"They're essentially left for dead," Wormington said. "They serve with the troops, they take enormous risks, exposing themselves and their family to persecution. Now that we're gone, there's no one there to protect them, and they just have to live in hiding completely, live on the run or create another narrative for their life."
Sign up for World-Herald news alerts
Be the first to know when news happens. Get the latest breaking headlines sent straight to your inbox.
Wormington became an advocate for Ted and his family. He contacted Sen. Deb Fischer's office and Rep. Don Bacon; he looked into nonprofits and an international attorney. All made a solid effort, Wormington said, but little progress was achieved.
"I decided to make some noise," he said.
He sent Ted's story to local stations and newspapers. Eventually, Ted received enough publicity to connect Wormington with the International Refugee Assistance Project, which provided free legal advice on Ted's case.
"This was Muslim-ban time frame, all of this stuff was just compounding in addition to ISIS coming through Iraq," Wormington said.
With support from an attorney, Ted and Wormington continued to ping the National Visa Center, documents were submitted and approved, and progress was slowly made.
Earlier this year, Ted and his family came close to finalizing their applications, then Iranian Gen. Qassem Soleimani was killed. The U.S. Embassy, which had recently been attacked, was evacuated, and Iranian-backed militia leaders in Ted's hometown threatened to kill anyone who had worked with American forces.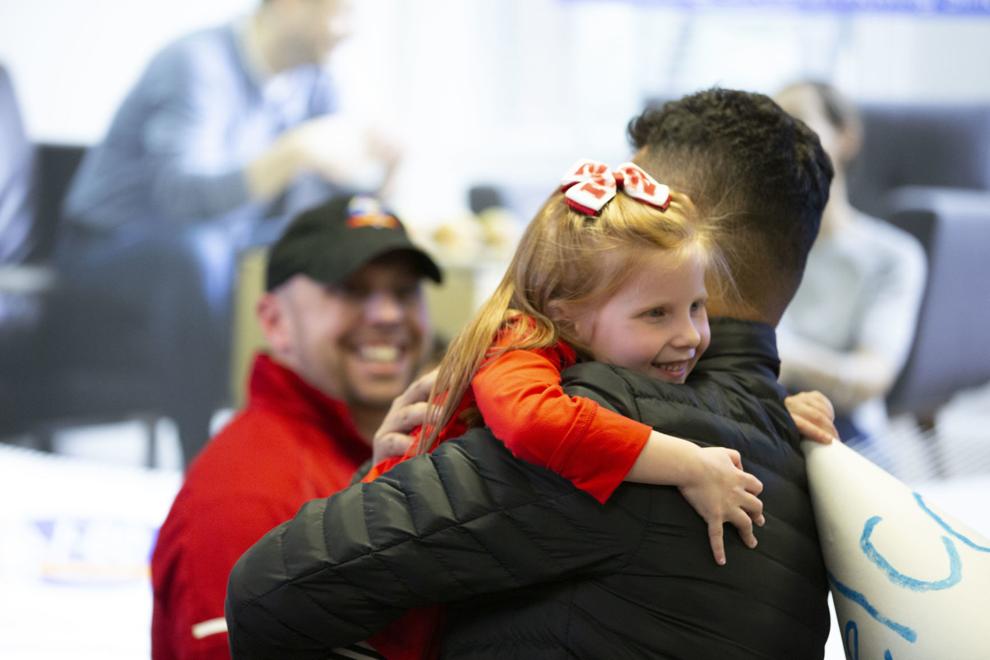 Ted had withstood years of fear in Iraq, but he decided that it was time to go. Wormington helped him raise money to fly with his family to a neighboring country. Unable to get to Baghdad for his scheduled medical evaluation, Ted's application was stalled once again.
Wormington posted an update on Ted's situation to Facebook, and a fellow veteran who served with Ted responded. The veteran was now working for the FBI.
"The next thing we know, Ted has an appointment with the agency in the country he fled to," Wormington said.
Last week, after years of delays and setbacks, Ted and his family were approved to travel to the U.S.
On Saturday night, they arrived in Omaha.
Wormington's friends and family were gathered with advocates from Lutheran Family Services, fellow veterans and Omahans who had heard Ted's story. And Rabbi Steven Abraham of Beth El Synagogue, who pledged to help Ted's family with furniture and anything else they may need.
Ted thanked the crowd and Wormington.
"I would have not have done it without Ben and everyone who's supported me," he said. "It's really the biggest moment I've ever had in my life."
It was the moment Ted finally got his hero's welcome.