Dozens of Omahans came out Saturday morning to clean up the historic area along North 24th Street, the city's new business improvement district.
An estimated four dozen Omahans — including North Omaha residents, business leaders and volunteers — gathered to pick up trash from Cuming Street north to Meredith Avenue.
"It's high time for reinvestment on North 24th Street," said LaVonya Goodwin, a local business and nonprofit leader who is the president of the business improvement district. "If this area can thrive, we can bring jobs, we can bring housing, and we can connect to the greater efforts that are happening in Omaha."
Saturday's cleanup was the first event since the Omaha City Council approved the business improvement district in early June to help revitalize a historically black part of Omaha that has long been overlooked.
Goodwin and her husband, Daniel Goodwin Jr., have organized monthly cleanups in the area for the last few years with their nonprofit, the Global Leadership Group. But this cleanup and future projects, LaVonya Goodwin said, can be done with "greater muscle" under the new improvement district.
There are five other business improvement districts in the city: Benson, Blackstone, downtown, Dundee and Olde Town Elkhorn.
Future plans for the improvement district, which has an annual budget of $21,500 in tax money, include hiring a groundskeeper, developing litter guidelines, slowing down traffic, facade improvements and working with the city and property owners to manage empty lots, LaVonya Goodwin said.
"That's the beauty of a business improvement district," she said. "It gives you working capital to begin to affect the change more rapidly."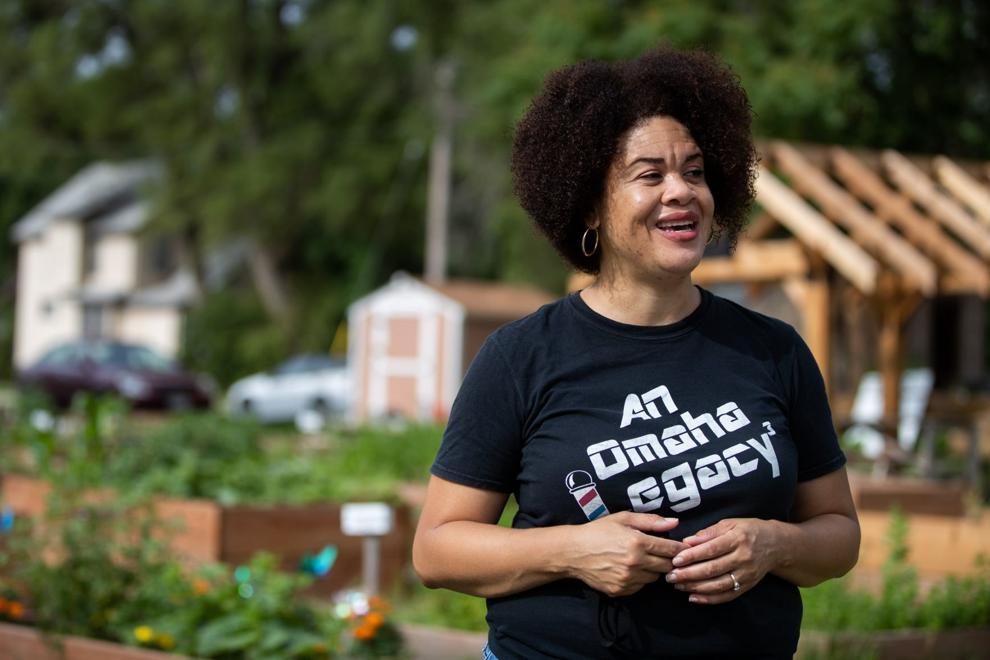 The North 24th Street area has long played a significant role in Omaha's black community. Just over 51 years ago, Vivian Strong, a black 14-year-old, was killed by a police officer in the area, followed by days of rioting and fires on North 24th.
The area was also called home by many famous black athletes in the 20th century, as detailed in The World-Herald book "24th & Glory" by Dirk Chatelain.
The area is "having a renaissance" Katrina Adams, founder of the POC Collaborative, said as she picked up trash just east of 24th Street. "We are the source of our own renaissance and energy. We can make our community whatever we want it to be."
The dozens of volunteers split up into three locations north to south to cover the most ground from Cuming Street to Meredith Avenue.
"Some of the best ways to address challenges are to start with the most simple thing," said the Goodwins' daughter Lasha Goodwin, program coordinator of the Global Leadership Group.
"This is what community care looks like," Lasha Goodwin said.
Daniel Goodwin Jr., who took over his father's barbershop, Goodwin's Spencer Street Barbershop, wants to help the North 24th Street community revitalize a place he calls home and build a place where children can play.
"We just want people to see that this is a community of good, hardworking people who love their community, love their homes, and they want the same opportunities that anyone else would," he said.