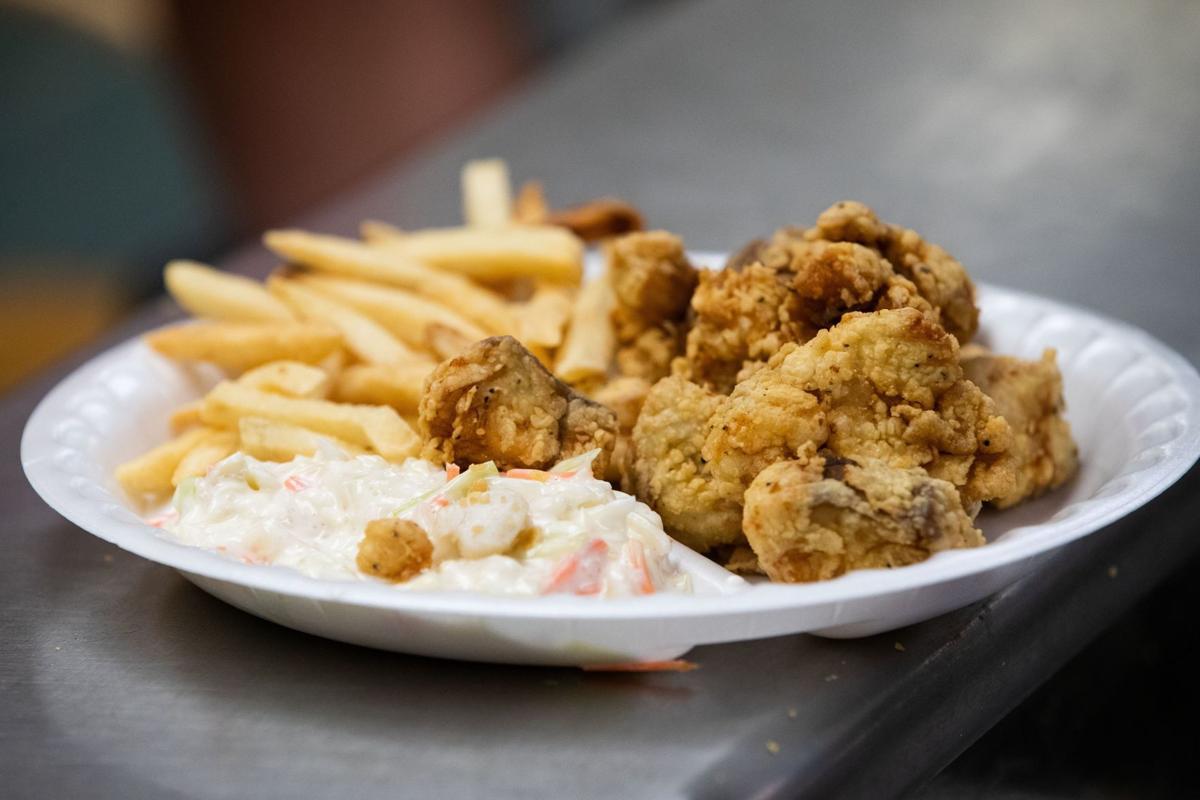 At what may be the best-known fish fry in Omaha, the festivities begin before people even enter the building.
Groups of fish fry attendees stood outside Holy Name Catholic Church on Friday. Drinks in hand and laughs aplenty, they tailgated before making their way through a dark tunnel to the church's basement for the second fish fry of the season.
Creighton University student Sarah Small stood with her friends outside the church.
Small had been to fish fry nights before, but the Holy Name fry was different.
"This is really more of a party than a community dinner," Small said.
It's a "party" that's been thrown for 39 years and easily draws more than 1,000 people every Friday during Lent.
Past the outdoor patrons, through the church doors and down some stairs, there were even more people armed with beer and boxed wine sitting and standing in the dark tunnel. The space was loud, crowded and had a fishy smell, but no one seemed in a hurry to get to the main room.
In the basement, rows of tables awaited diners. Alice and Ray Smith sat at a table with friends, enjoying the fish and beer.
"It's our first time, and it's very good," Alice said.
"And the price was right," added Ray.
At $12 for adults, $10 for seniors and $7 for children, the deep-fried Icelandic pollock, fries, coleslaw and Rotella's bread were served all-you-can-eat.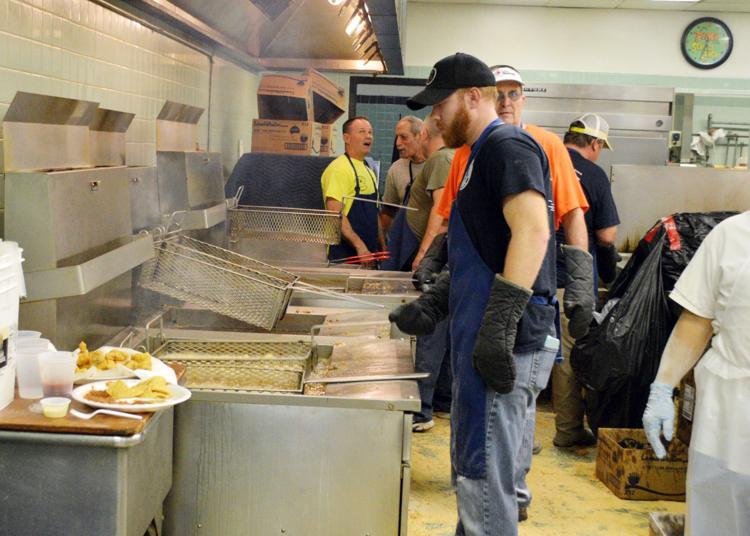 The fish was chopped into chunks before it was fried in a kitchen full of volunteers and what looked to an outsider like a bit of chaos.
The chunks of fish were coated in batter, then pushed down a conveyor belt to another machine where they were breaded in flour, then dumped into a deep fryer.
After the frying was complete, it was dropped into a pan and moved to the front of the line to be picked up by diners.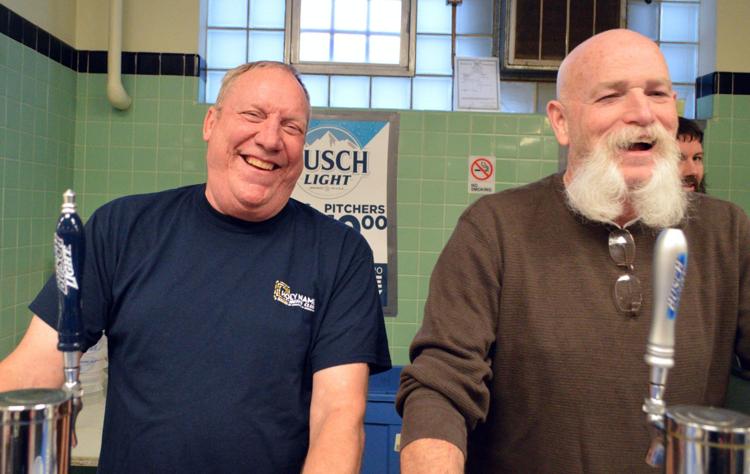 Diners also could stop by a number of beer stations for a pitcher or cup.
Longtime volunteer Mike Albright was manning one such beer station.
To Albright, the Holy Name fish fry isn't just very good, "it's the best in Omaha."
"The best and the first in Omaha," Albright said. "Other parishes were trained here before they started running their own."
Albright's sentiment was repeated again and again.
How does this fish fry compare?
Photos: Fish Frys at Holy Name
Thousands attend the 38th year of fish frys during the weekly "Frydays of Lent" at Holy Name Catholic Church and School in Omaha, Nebraska, Friday, March 8, 2019.
Omaha World-Herald: Afternoon Update
The latest headlines sent at 4:45 p.m. daily.