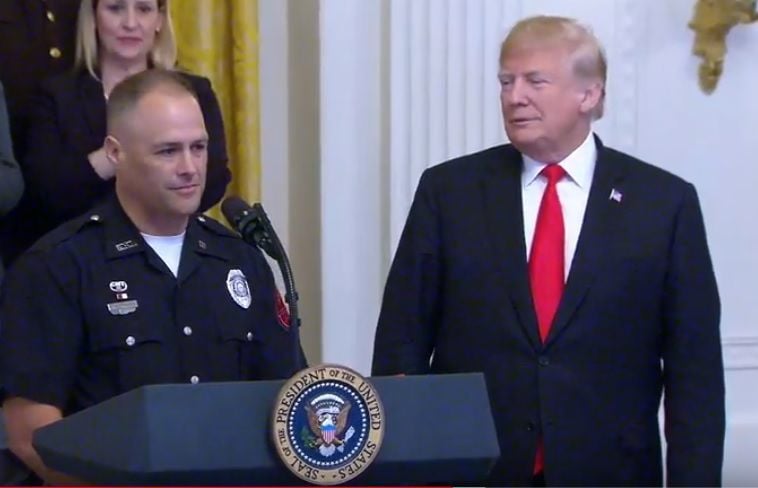 A Nebraska state trooper who helped seize 118 pounds of fentanyl was recognized by President Donald Trump on Wednesday before the president signed opioid legislation into law.
Trump highlighted Sam Mortensen's work on the record-breaking fentanyl seizure in April.
It was the largest single fentanyl bust in Nebraska history and one of the largest such busts in the country.
The crowd gave Mortensen, who has been with the patrol for about 16 years, a resounding ovation.
"This is a huge honor, not just for myself but to represent all of the law enforcement officials in Nebraska," Mortensen said. "Every day, there's a lot of people out there that are doing what I did. They're doing it day in and day out."
He acknowledged the troopers who taught him and thanked the administration for inviting him.
Trump told Mortensen that the bust was "a job well done," and said he handled his impromptu remarks well.
"He didn't know he was going to do that," Trump said after Mortensen spoke. "And I see a future politician. Be careful, folks. That's a great job."
The new bipartisan law is a package of more than 70 bills that aim to prevent opioid overdoses by increasing education, expanding oversight of prescriptions, providing treatment and preventing addiction.