The night before he fatally shot himself, Joe Stothert was arrested on suspicion of drunken driving on a rural highway just west of Omaha.
The husband of Omaha Mayor Jean Stothert had been driving his 2011 Infinity SUV 83 mph in a 55 mph zone near mile marker 458 on westbound Nebraska Highway 92 west of Yutan.
Two troopers pulled him over about 9:30 p.m. March 4 and noticed signs of intoxication, said Cody Thomas, a spokesman for the Nebraska State Patrol.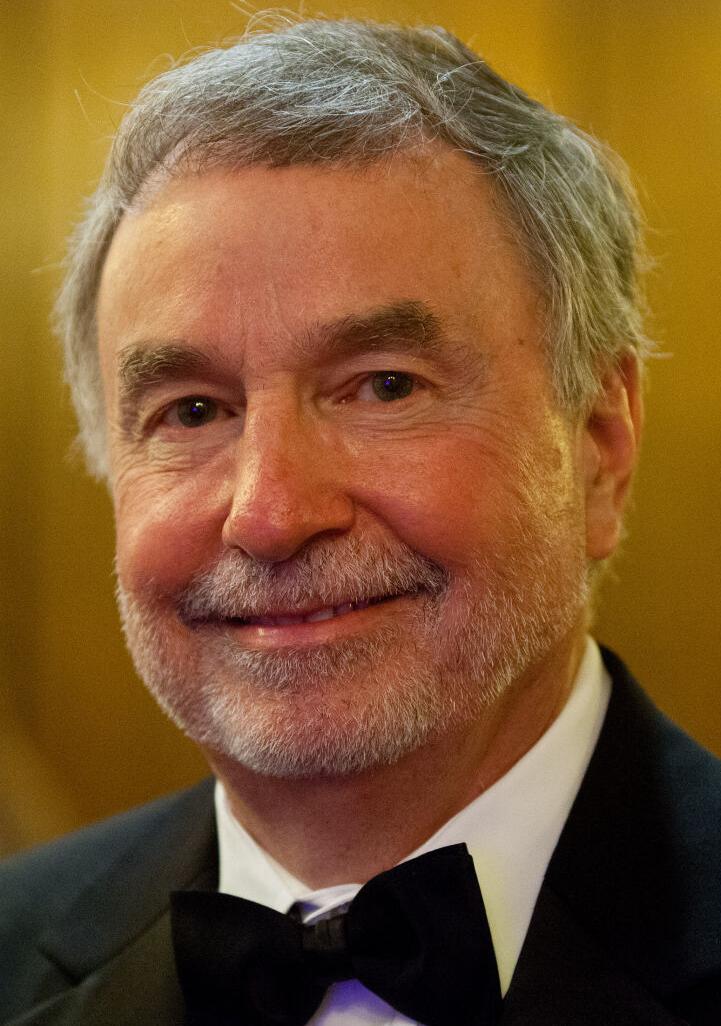 Stothert was administered field sobriety tests and detained on suspicion of driving under the influence.
Troopers transported him to the Saunders County Sheriff's Office, where they administered an advanced blood-alcohol test. It placed his blood-alcohol content at .165, two times the legal driving limit of .08, Thomas said.
Dr. Stothert, 72, was a well-regarded critical care physician for Nebraska Medicine.
Thomas said the reports do not indicate that Stothert mentioned his relationship to the mayor.
The troopers did not book him into jail. Saunders County Sheriff Kevin Stukenholtz said his jail has prioritized more serious crimes because of COVID-19, though it does sometimes take drunken drivers.
After processing his alcohol test, troopers then took him to the Bridge, a detoxification center near downtown Lincoln. The Saunders County Sheriff's Office, where Stothert initially was taken, is a half-hour from the detox center.
Thomas said the troopers, based in Lincoln, sometimes will take out-of-county drunken drivers to Lincoln's detox center.
"That's a pretty standard thing for our troopers," he said.
It's unclear when Joe Stothert left the Lincoln detoxification center, though it would have been sometime the morning of March 5. Shortly before 2 p.m. that day, police responded to a 911 call to the couple's home near 120th and Q Streets. An autopsy determined that he died by suicide.
Mayor Stothert's spokeswoman issued a statement Thursday: "During this difficult time, my family chooses to remember Joe as a great husband, father and member of our community, and not focus on events that led up to his tragic death."
The mayor also said Joe Stothert did not have other health issues.
During an emotional press conference Tuesday, the mayor said her family and her late husband's co-workers had begun to notice changes in Joe, which she did not describe in detail. Stothert said the last year had been "very difficult" for her husband, noting that health care workers can face greater risk of mental health issues.
"To those in Joe's profession: Thank you for your dedication, and please make sure that you're taking care of yourself," Stothert said at the press conference.
In the wake of his death, former colleagues, patients and community leaders expressed admiration and gratitude for Joe Stothert. Besides his work as a surgeon, he had previously served as the medical director for the Omaha Fire Department, Douglas County 911, Metro Community College and Eppley Airfield.
He was described as a caring, attentive surgeon who saved lives, healed injuries and never seemed too busy to check in on his former patients.
"He gave me the gift of continued life," one of them recalled. "I'm sure I'm but one of hundreds of lives saved and thousands of lives touched by Joe."
The autopsy, performed the morning of March 6, revealed that Stothert had caffeine but no other drugs in his system, according to the Douglas County coroner.
A person convicted of aggravated DUI — defined as .15 blood-alcohol content or more — can be ordered to serve two to 60 days in jail, but most first-time offenders are not sentenced to jail time. If found guilty, Joe Stothert likely would have been placed on probation and an alcohol-monitoring device would have been placed on his vehicle to allow him to drive.