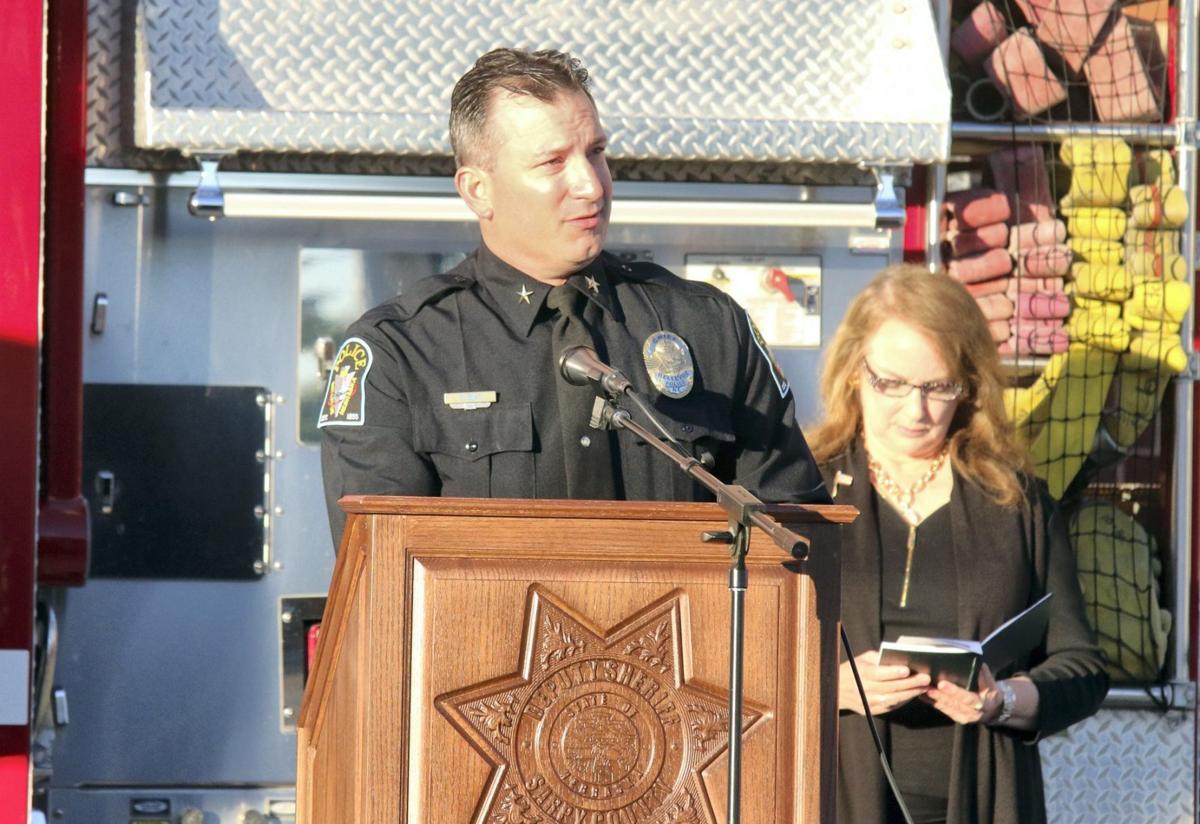 After former Bellevue Police Chief Mark Elbert was accused of "deceptive conduct" and making derogatory comments about employees, the city asked the Sarpy County Sheriff's Office to investigate.
An attorney contracted by the city, and the man who was serving as acting chief while Elbert was on paid administrative leave, both separately reviewed that sheriff's office investigation. Both recommended Elbert be fired.
But he wasn't shown the door. Bellevue's city administrator at the time, Joe Mangiamelli, rejected those recommendations after a pre-disciplinary hearing and instead gave Elbert verbal and written reprimands.
Those details were included in a recent summary judgment in which a Sarpy County judge dismissed a defamation lawsuit Elbert had filed against the Bellevue police union's attorney, Gary Young, and his law firm, Keating, O'Gara, Nedved and Peter. Young had been dismissed from the suit prior to the judgment.
Elbert's lawsuit stemmed from union criticism of Elbert in 2017, in which the former chief was accused of "dishonest and deceptive conduct," as well as making derogatory racial and gender-based comments.
The court documents offer more detail about the claims against Elbert, how they were investigated and what information Bellevue officials had at the time.
Elbert now works as Bellevue's community development director. His attorney did not return messages this week seeking comment.
Elbert served as police chief from 2013 until December 2019, when he and the city reached an agreement that allowed him to retire and transition to his new role. Per that agreement, Elbert will eventually receive monthly payments on par with the pension money he would have received had he remained police chief.
In September 2017, members of the police union delivered a 72-1 vote of no confidence against Elbert. A press release issued shortly after the vote by the union's attorney accused Elbert of instructing a sergeant to deceive other department members and hiding information from the city administration.
The release also alleged that Elbert tried to coerce union members to change the results of qualifications testing and evaluations and that he had made derogatory comments.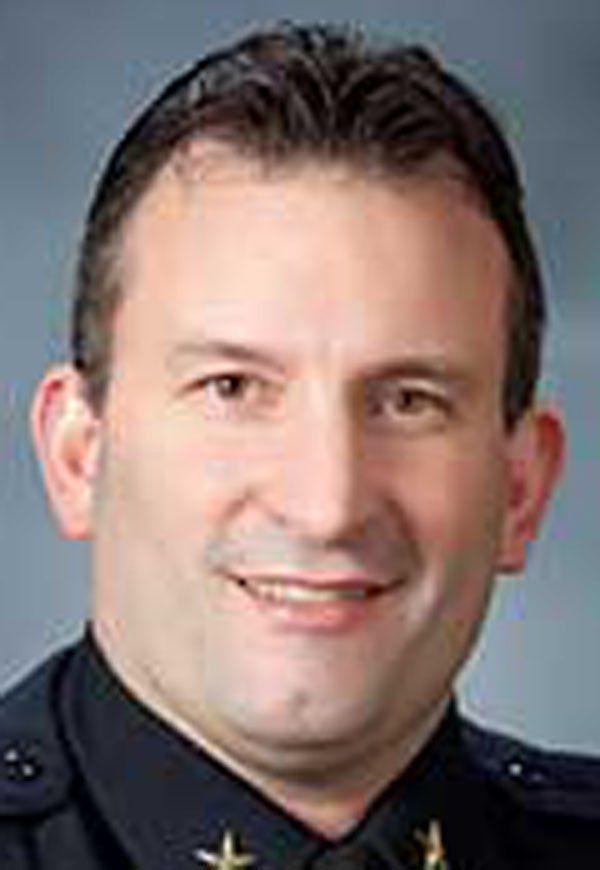 Elbert has consistently denied the allegations, and the Nebraska Crime Commission previously determined there was no merit to the complaints. He has filed multiple defamation lawsuits as he has sought to defend himself.
Other suits by Elbert, including another one against the union's law firm, are still pending.
A day after the union issued its press release, Bellevue officials said Elbert had requested to be placed on administrative leave while the claims were investigated. After nearly a year, Bellevue officials reinstated Elbert as chief, saying the investigation by the Sarpy County Sheriff's Office was "thorough" and that they found no reason not to bring him back.
In the dismissed defamation suit, Elbert argued that Young and the law firm defamed him in the 2017 press release, as well as in filings with the Nebraska Crime Commission and a complaint filed with the Bellevue Police Department.
But Sarpy County District Court Judge Michael Smith ruled last month that Elbert failed to demonstrate the necessary components of a defamation suit.
A public figure who brings a defamation case must clear a high bar by demonstrating that a defendant knew the statements in question were false, or made them with reckless disregard of the truth.
In the judgment, Smith wrote that "there is no evidence" that the law firm held serious doubts about the veracity of officers' statements. Further, Smith wrote that the allegations were a matter of public concern because they involved Elbert's fitness for his position as police chief.
Nathan Clark, an attorney representing the Keating O'Gara law firm, said Elbert's defamation suit had no merit and that he was pleased it was dismissed.
"(The firm) has always maintained that it acted appropriately and professionally in representing the union," Clark said in a prepared statement. "One of the most important guarantees of the First Amendment is the right to criticize public officials on matters of public policy."
Elbert contended in court documents that he suffered "irreparable harm to his reputation" and lost consideration to be nominated as U.S. Marshal in Nebraska. Prior to the union's 2017 vote, Elbert's name was being mentioned for that post.
Smith wrote in the judgment that those claims did not rise to the level of monetary damage Elbert was required to show.
According to the judgment, a former Bellevue police sergeant told Sarpy County sheriff's investigators about a conversation he had with Elbert before Elbert became police chief. While discussing a Black sergeant, Elbert allegedly said, "I can tell you this, that boy ain't never going to get promoted," which the former sergeant "understood to be racially derogatory," the judgment states.
Elbert reportedly told the Sheriff's Office that he had no memory of the conversation, and said that "if that is the quote that was used, I would still say that is not in and of itself a racial epithet," according to the judgment.
Jim Ristow, Bellevue's current city administrator, said in an email this week that the alleged conversation happened more than a decade ago "and was not a ground for recommended discipline by anyone involved in reviewing the Elbert investigation, as the matter was unfounded."
"All other persons asked in the extensive investigation into Elbert stated they had never heard Elbert use any racial slurs," Ristow said.
The City of Bellevue is not named in any lawsuits related to Elbert.
The judgment also states that Elbert admitted to referring to the woman who leads Bellevue's human resources department as "the diesel," a term that someone close to the situation said was a reference to her weight.
Ristow said that Elbert "has admitted to using this term and has stated on numerous occasions that this was not intended to be offensive or derogatory. There was no finding that Elbert has any disdain for women."
Bellevue's current city leaders can't speak to past decisions on Elbert because many of them weren't at the city at the time, Ristow said. But the current administration has reviewed the investigation and supports the decisions made by the previous city administrator, Ristow said.
Ristow said it's common for a city administrator to modify recommendations about employee discipline, as Mangiamelli, the former administrator, did after the two recommendations that Elbert be fired.
"Elbert is a highly skilled professional and has already brought development to our community," Ristow said. "There is no question that he is the right person for the job."
---
Our best Omaha staff photos of February 2021