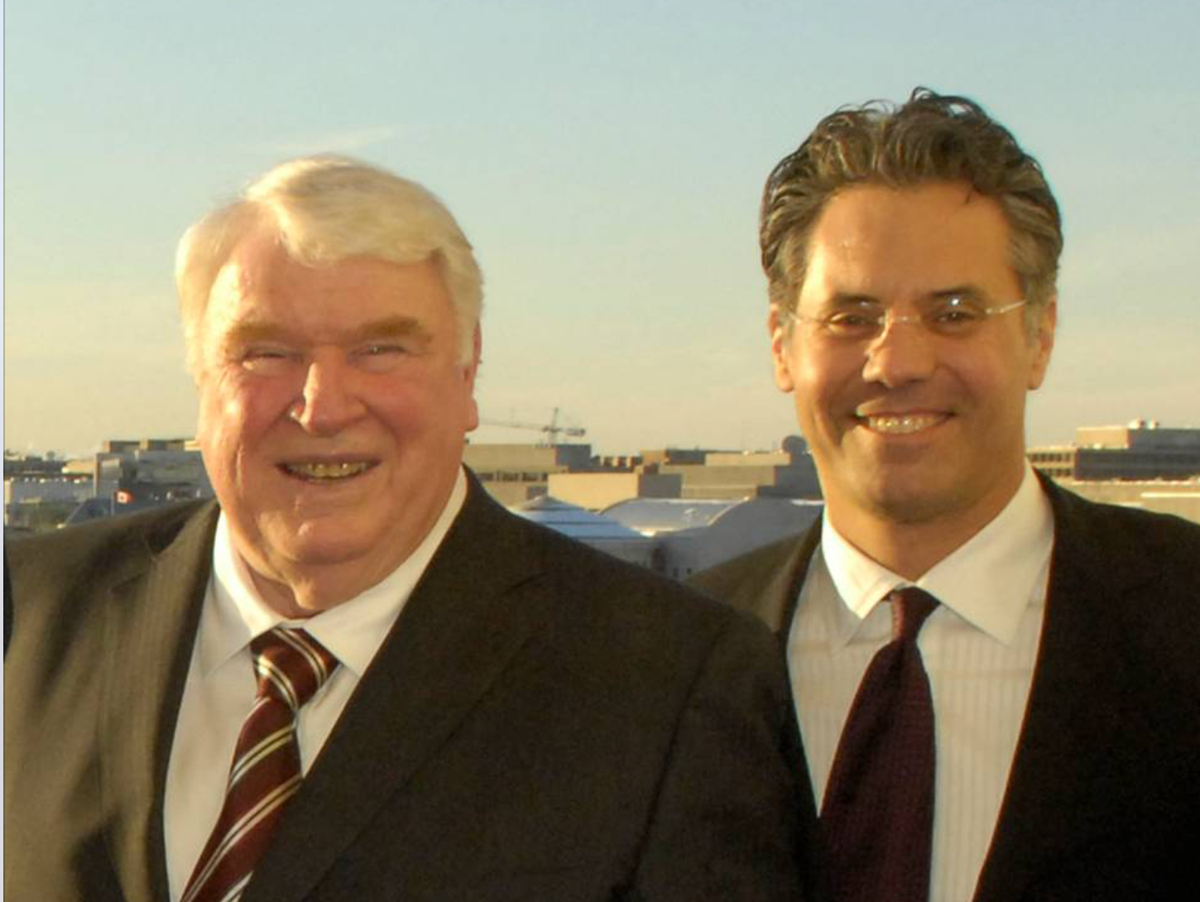 At 67, Omaha attorney Rik Bonness well remembers the 1976 draft-day phone call when John Madden asked, "Rik, how would you like to play for the Oakland Raiders?" Yes, sir, he excitedly replied, he'd love to be a Raider.
He also recalls a kickoff return that fall against the Chicago Bears when he was penalized 15 yards for illegal use of the hands. Coach Madden, his own hands furiously waving, "ran 15 yards onto the field to yell at me." Funny now, not then.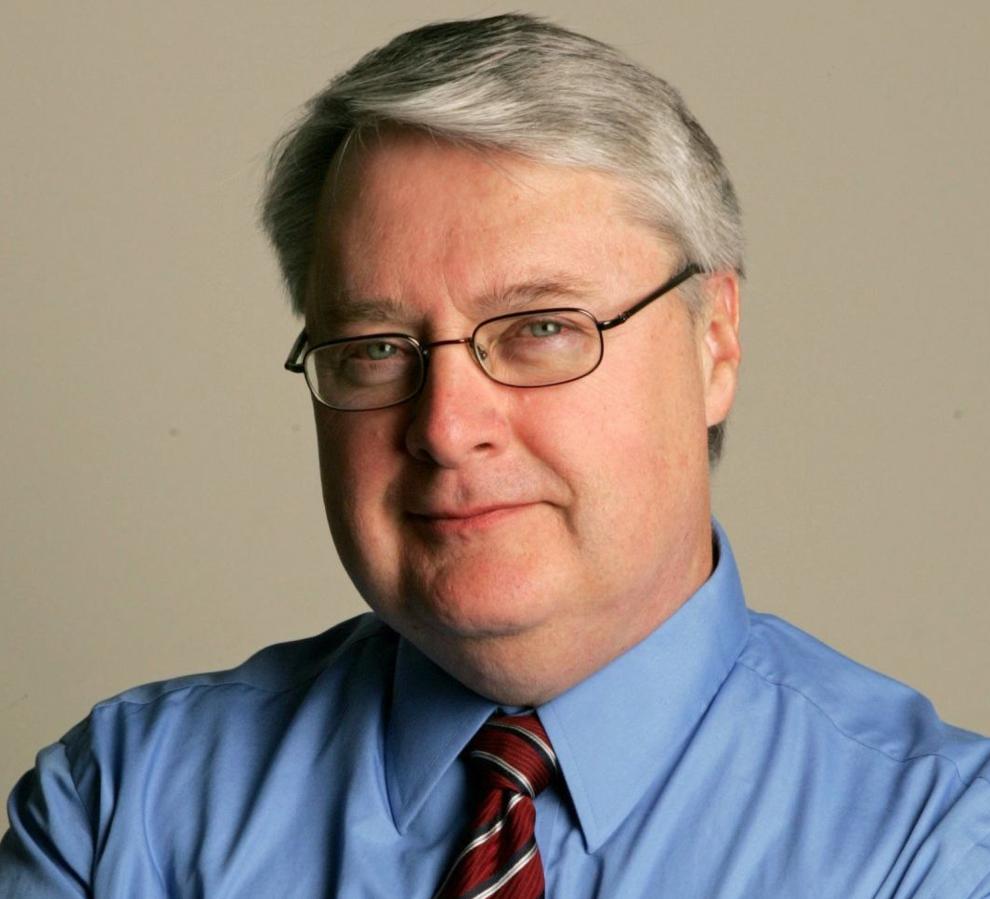 Bonness, a consensus All-American at Nebraska, played for Madden only that one season but came away with a Super Bowl ring. He played four more years for the Tampa Bay Buccaneers before an injury ended his career and sent him off to law school.
Madden's recent death at 85 has produced countless accolades in memory of the legendary coach and broadcaster. But Bonness' tribute is different. He appreciates Madden partly because the two became "teammates" in a life cause, far from any stadiums.
Both have family members who have lived with Type 1 (formerly juvenile) diabetes, an autoimmune disease. Cause unknown, it comes on when the pancreas stops creating insulin. That requires numerous daily blood-checks and insulin administered through injections or a personal device called an insulin pump.
On Dec. 6, 2007, Bonness, a board member of the Juvenile Diabetes Research Foundation, stood outside the foundation's Washington, D.C., headquarters as the famed Madden Cruiser bus pulled up. (After his coaching career, Madden refused to fly.)
Though the two had seen each other rarely since Bonness was traded, and he modestly says he contributed little to the Super Bowl team, that didn't matter. "John steps off the bus with a big smile on his face and gives me a big ol' bear hug!"
Bonness, then the volunteer chair of JDRF's government relations committee, escorted Madden through the U.S. Capitol as the coach made a bipartisan pitch for continued research funding. Among others, they spoke separately with Senate Majority Leader Mitch McConnell, R-Ky., and Speaker of the House Nancy Pelosi, D-Calif.
Everyone in the Capitol, it seemed, wanted to see the popular Madden. Tourists snapped pictures. Accompanying Madden was his grandson, Sam Madden, then 6, who had been diagnosed with Type 1.
At a press conference that drew a crowd, Madden choked up, saying, "I'm not a spokesperson — I'm just a grandfather." He explained that Sam is one tough kid, enduring multiple finger-sticks and insulin injections every day: "I've seen football players who see a little bit of blood and they pass out!"
Laura Whitton, JDRF'S vice president for government relations and grassroots advocacy, recalls Madden's visit 14 years ago as crucial. It helped secure $150 million in annual Type 1 research funding at the National Institutes of Health.
"It was kind of fun," Whitton said. "We crammed a lot into Mr. Madden's day, and he did a wonderful job."
She said Bonness, whose two sons live with Type 1, has been a JDRF leader at the local and national levels. "Rik and his family have been fabulous. He's an effective advocate and he always speaks from the heart."
In 2003, Bonness served as "Chair Dad" for the JDRF Children's Congress, when youths from across the country testified at the Capitol. His sons, then 18 and 15, show that despite the difficulty of Type 1, people can live full lives: Dr. Eric Bonness, 37, is an orthopedic surgeon in Omaha; Beau Bonness, 34, works in real estate in Los Angeles, a half-hour from his mother, anesthesiologist Dr. Shannon Bonness, former wife of Rik Bonness.
At that 2003 event, Bonness met Harvard University researcher Doug Melton, whose two daughters live with Type 1. Six weeks ago, the New York Times reported on the first patient to be implanted with stem cell-derived islets, part of a clinical trial resulting from Melton's JDRF-supported work since 2000. For the first time in decades, the 57-year-old patient's pancreas is producing insulin.
Though the patient still must take immunosuppressants, and at least five years of studies lie ahead, JDRF said in a statement that the development "is a really big deal" and "could be a huge step forward."
JDRF raises more than $100 million a year at events around the country — the annual Omaha gala is set for April 2 at the CHI Health Center — and Congress has continued the $150 million "Special Diabetes Program" annual funding. Including industry partnerships and other sources, JDRF says the total raised in 2020 exceeded $500 million.
Research has led to technological advances, such as insulin pumps, the continuous glucose monitor and the closed-loop "artificial pancreas" system; as well as immunotherapies and better treatment of complications like kidney disease and failing eyesight, or retinopathy.
The daily goal is to keep blood-sugar levels at a midlevel. It's a difficult balancing act, including food intake, exercise and insulin so that readings are neither too high nor too low — either of which can cause serious problems, including death.
In America, 1.6 million people live with Type 1 diabetes and 26 million with Type 2. With the latter, people can produce insulin but their bodies resist it, often requiring medication.
Bonness, who played center at Nebraska but linebacker in the pros, is glad that his old coach, John Madden, became an advocate and an ally for medical research. His '76 Raiders team, by the way, included two other former Huskers — linebacker Monte Johnson and quarterback David Humm. (Humm was diagnosed with multiple sclerosis at 36 and died at 65 from its complications in 2018.)
Bonness, who has practiced for 35 years with the Kutak Rock law firm, said he wasn't one of Madden's star players, but his former coach treated him like one on their day at the Capitol.
"After all those years, I just felt like we were on the same team," Bonness said. "It was a privilege to escort him on a common cause so important to both of us. As we waited to see a senator, we had time to talk. I told him how much I appreciated him and how much it meant to me to walk around Capitol Hill together."
---
Look back at the 2021 Husker football season with our position reviews
Over the last couple weeks we took a position-by-position look at this past season with breakdowns of top performers, best and worst games and more. Here's our 2021 Husker football season review.
Michael Kelly is a retired World-Herald columnist. His daughter, Bridget Kelly, 44, has lived with Type 1 diabetes since she was 25.