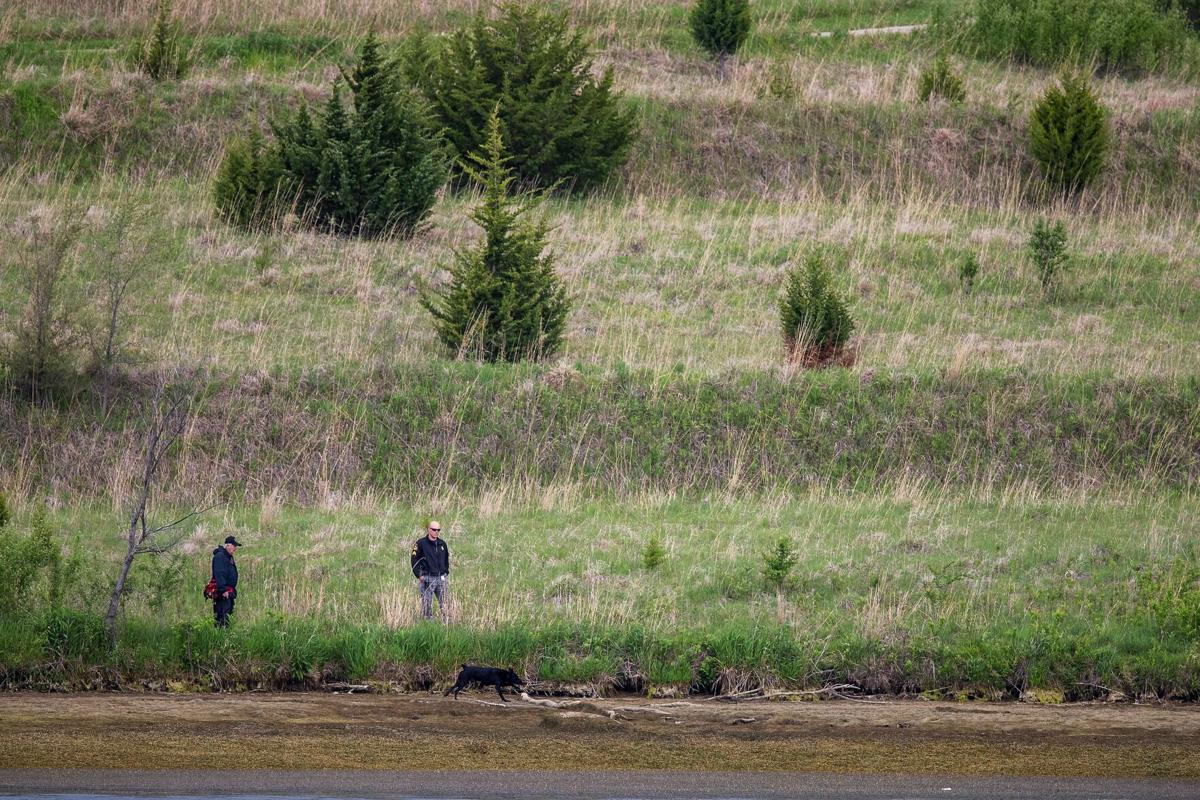 Authorities looking for a missing 11-year-old boy have suspended their search of Walnut Creek Recreation Area and instead will focus on the hours of surveillance video that they've been combing through.
Ryan Larsen, 11, slipped out of La Vista West Elementary about noon May 17 and hasn't been seen since that day more than a week ago.
La Vista Police Chief Bob Lausten said the department has exhausted its leads at the sprawling recreation area, including the northeast end of the lake where multiple search dogs over several days made a "hit." Lausten said the lowering of the reservoir by the Papio-Missouri River Natural Resources District was helpful in searching the lake. Searchers will return to the lake if circumstances merit doing so, he said.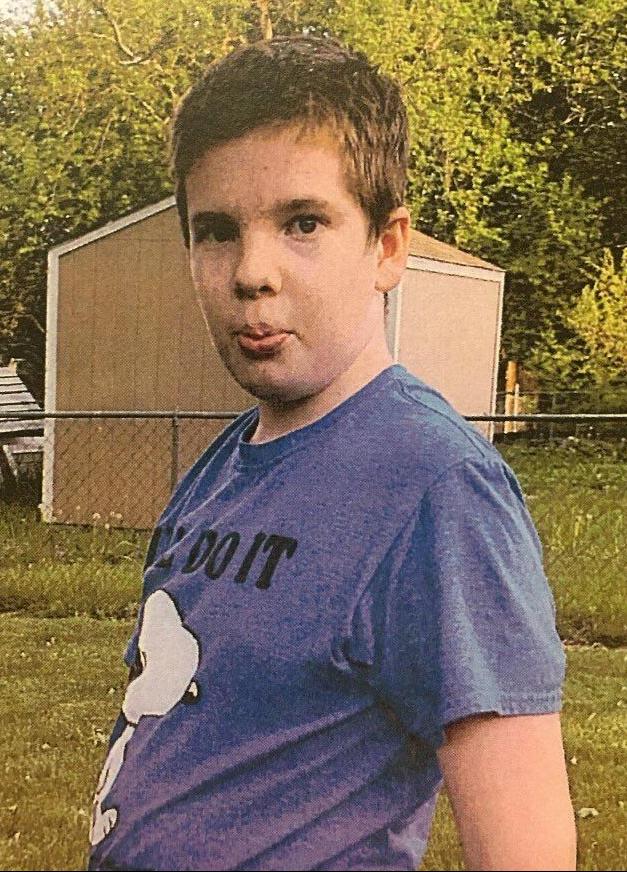 The lake is almost 6 miles from where Ryan was last seen and would have required that the boy walk almost two hours through town.
Despite surveillance video being commonplace at many homes and businesses, only one image of Ryan has surfaced so far. About an hour and a half after Ryan left school, an image believed to be him was captured by La Vista Keno, which is across the street from the apartments where he lived. Shortly thereafter, Lausten said, an eyewitness said they saw Ryan "right outside" his apartment.
Lausten said police are having the La Vista Keno video enhanced to better ascertain that the image is Ryan.
Over the weekend, La Vista police went door to door along 72nd, 84th, 96th and Harrison Streets obtaining and making copies of surveillance video, Lausten said. They are getting help from other law enforcement agencies in watching it, he said.
Lausten has also asked homeowners and businesses to check their surveillance video for signs of Ryan. His school, the keno center and his apartments are all near 84th and Harrison Streets.
Ryan has been known to run away before.
On the day he disappeared, he was last seen at the elementary school while walking from one part of the building to another, said Annette Eyman, spokeswoman for Papillion La Vista Community Schools.
Ryan was missing less than five minutes before school employees realized he was gone, she said.
"A staff member saw him in the hallway, talked with him. He was heading toward his classroom, and he never went into the classroom," Eyman said.
"From the time that he was last seen in the hallway, till the time that people started looking for him, it was less than five minutes . ... They looked in the building first, to see if they could find him, and then immediately contacted police and immediately contacted the mom," she said.
It's standard operating procedure in the district that if a student leaves a building without authorization that police are called, she said.
La Vista West is an older building with lots of exits, she said.
"We don't even know for certain which door he left," she said.
The district does not have security cameras at its elementary schools. Exterior doors lock to keep out unauthorized people, but by law the doors must not lock in students, who must be able to get out of the building in an emergency, she said.
"The focus right now is on trying to find him, and then it will absolutely be looking at what protocols do we have in place as a school district, and are there things we need to do differently," she said.
Papillion La Vista Superintendent Andy Rikli told the school board Monday that the staff members at La Vista West Elementary are "pretty beat up."
"I think they're feeling a whole lot of negative emotions right now," he said. Crisis counselors were made available for students and staff.
"We've got a lot of people working really hard, really long hours, to make sure that this young man is returned home safely," Rikli said.
He said city officials, police officers, parents and staff are pitching in.
"That tells you a lot about this community," Rikli said. "When one of our own goes missing, people step up, because we love kids, and when one member of the family is hurting, we're all hurting."
Lausten, too, has noted the importance of the help police are receiving.
"It's going to take a community effort," he said.