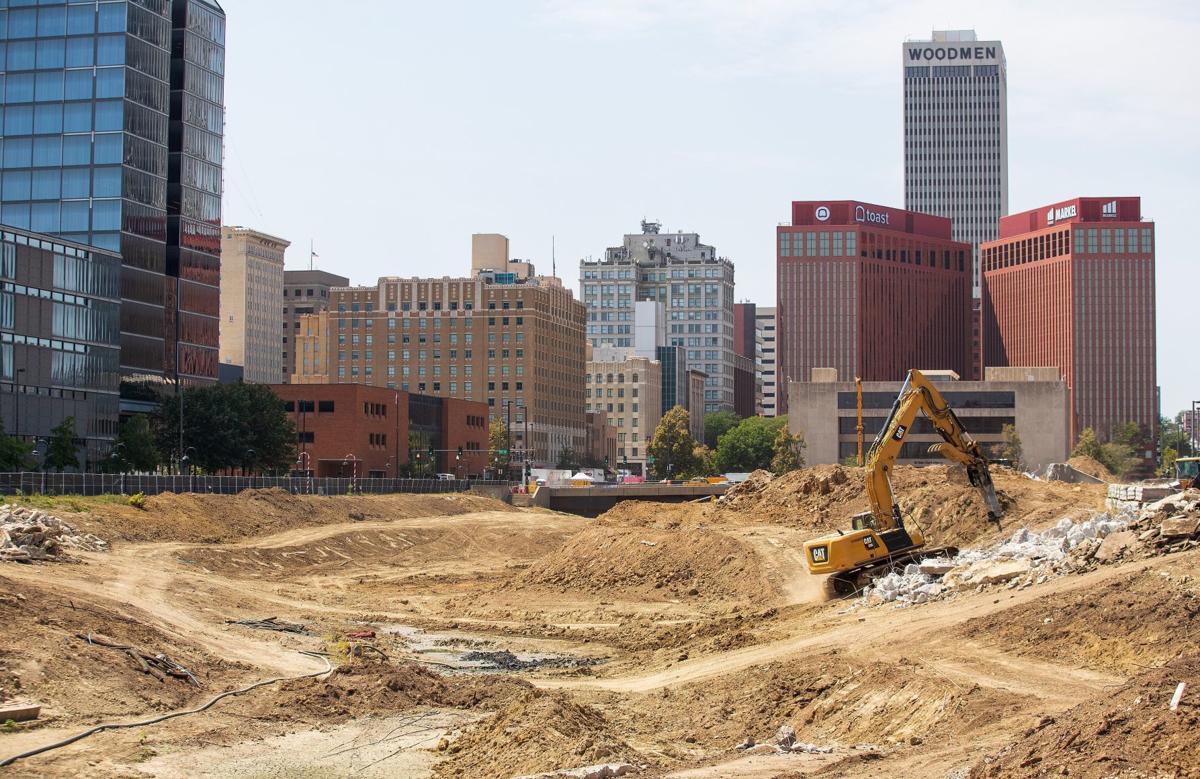 Just to fill you in on the dirt operation for the Gene Leahy Mall project: It's a huge job.
Dump trucks for Omaha's Pink Grading have been dropping off loads of fill dirt, one after the other after the other, for about a month now.
Truckload by truckload, the once-sunken, terraced downtown park is rising up to street level. Already, the operation has leveled up the park between 13th and 14th Streets.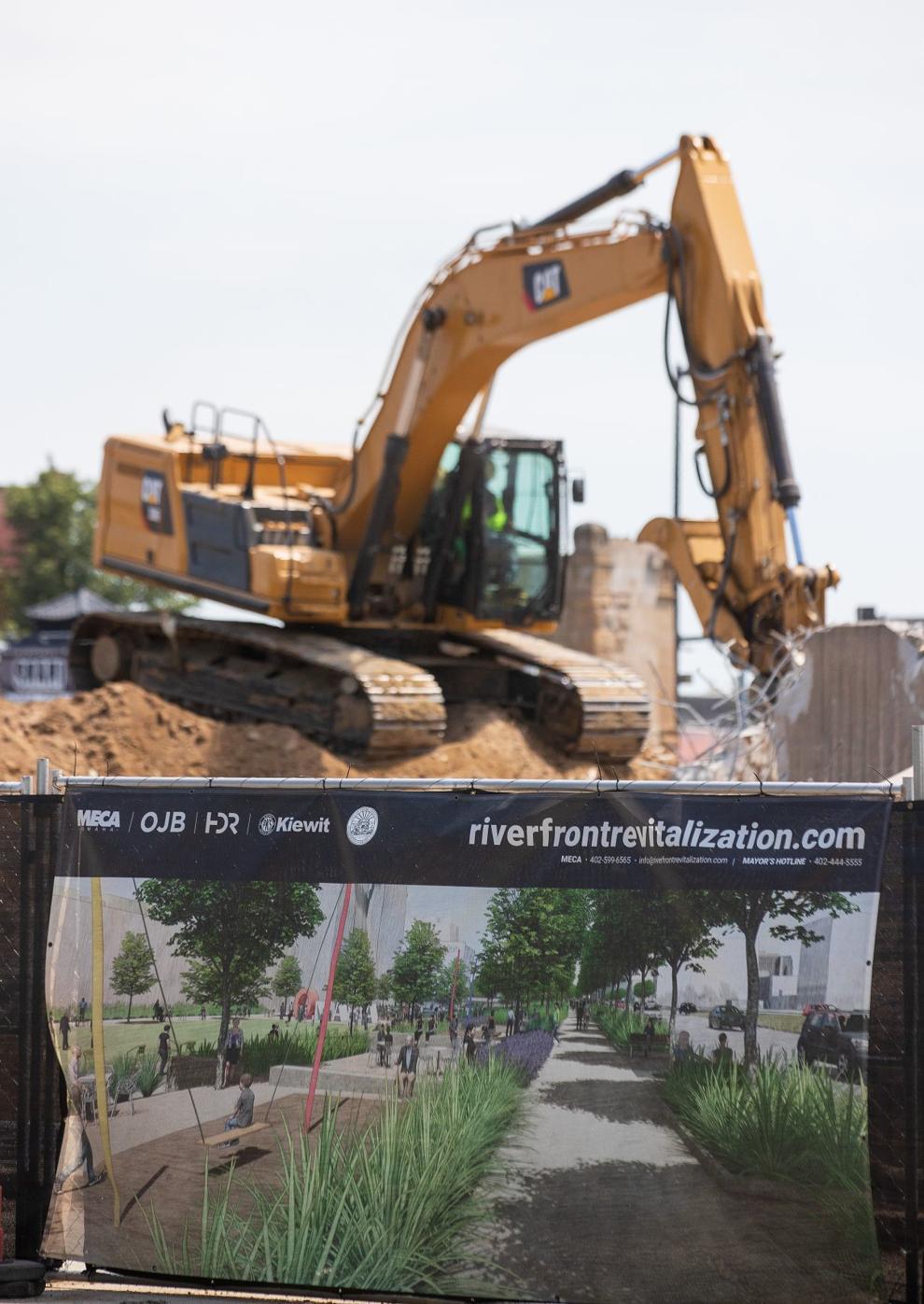 Kristyna Engdahl, spokeswoman for the Metropolitan Entertainment and Convention Authority, which is overseeing construction on the $290 million "tri-park" project, said the fill work is expected to take until the end of this year, with occasional pauses for utility and demolition work.
In all, according to MECA, crews will drop off 93,000 cubic yards of fill dirt, or some 9,300 dump truck loads.
(Well, it's enough to fill Gene Leahy Mall to street level between 11th and 14th Streets. Ha!)
But a little cubic yard calculation also shows it's enough dirt to cover a football field — endzone to endzone, sideline to sideline — to a depth of about 44 feet.
It's unclear exactly where the dirt is coming from.
Sign up for The World-Herald's afternoon updates
Receive a summary of the day's popular and trending stories from Omaha.com.
Engdahl said it's not from another single construction site. Instead, she said, Pink Grading gathers dirt from different projects where it works around the city, drops that dirt at the company's "borrow site" and hauls dirt downtown from there.
The progress on the filling work shows how quickly the site is transforming.
By 2020, the park renovation will continue to Heartland of America Park and Lewis & Clark Landing.
Private donors are funding the bulk of the project, with the City of Omaha committing $50 million in bonds, then $3 million a year for maintenance costs.
The new Gene Leahy Mall is due to reopen in 2021, and the whole project is scheduled to be finished in late 2023.
Photos: Omaha's Gene Leahy Mall through the years
Downtown Omaha - 1974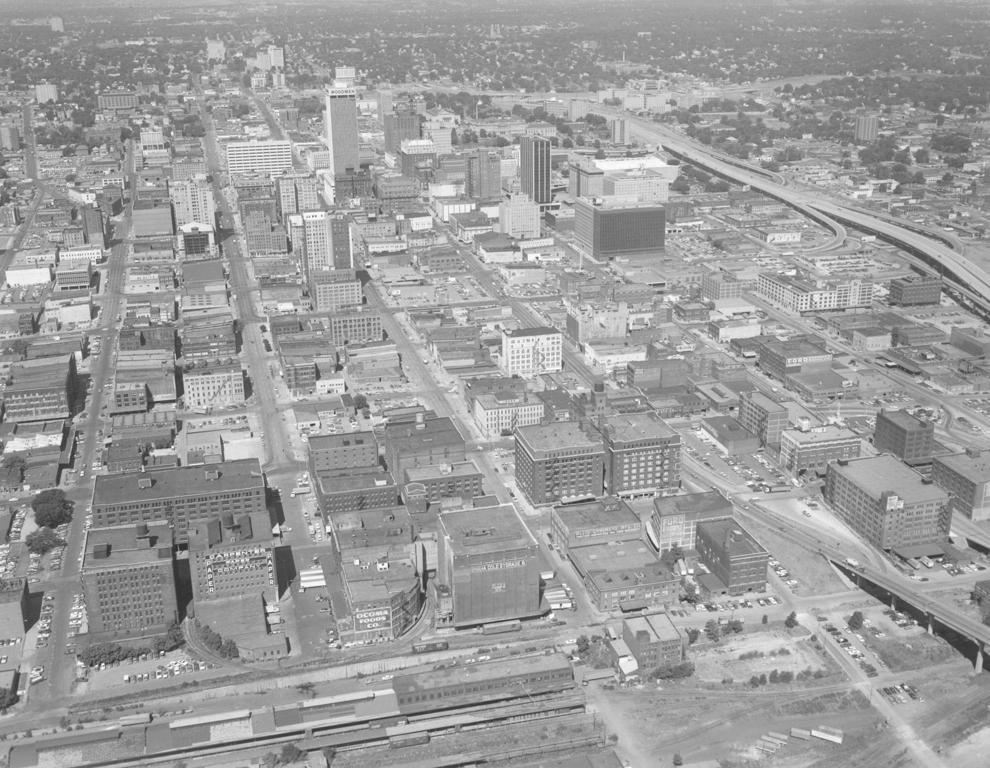 Central Park Mall - 1975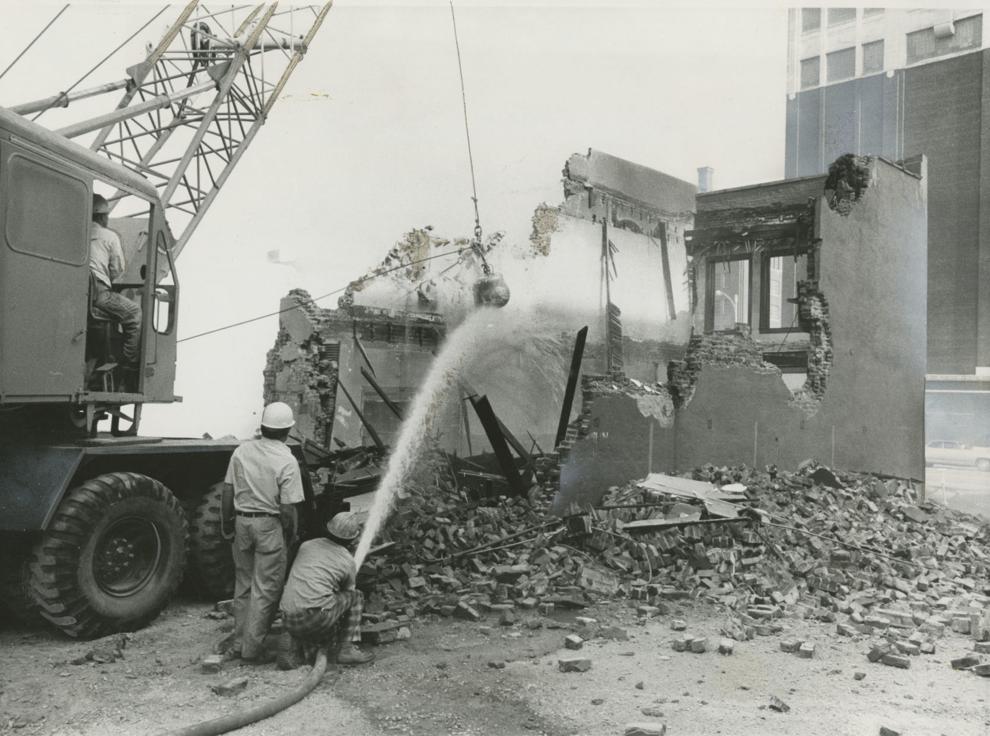 Central Park Mall - 1975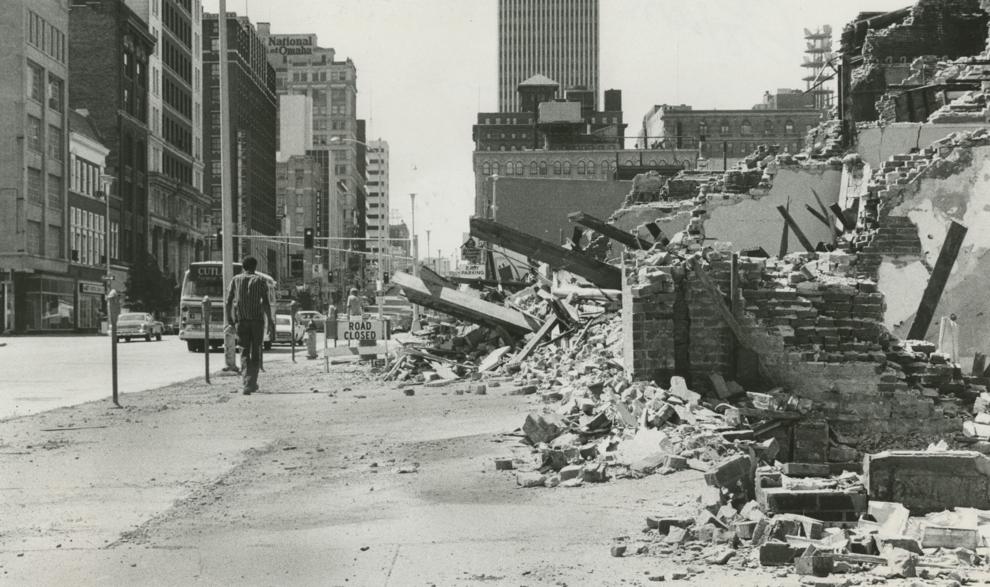 Central Park Mall - 1976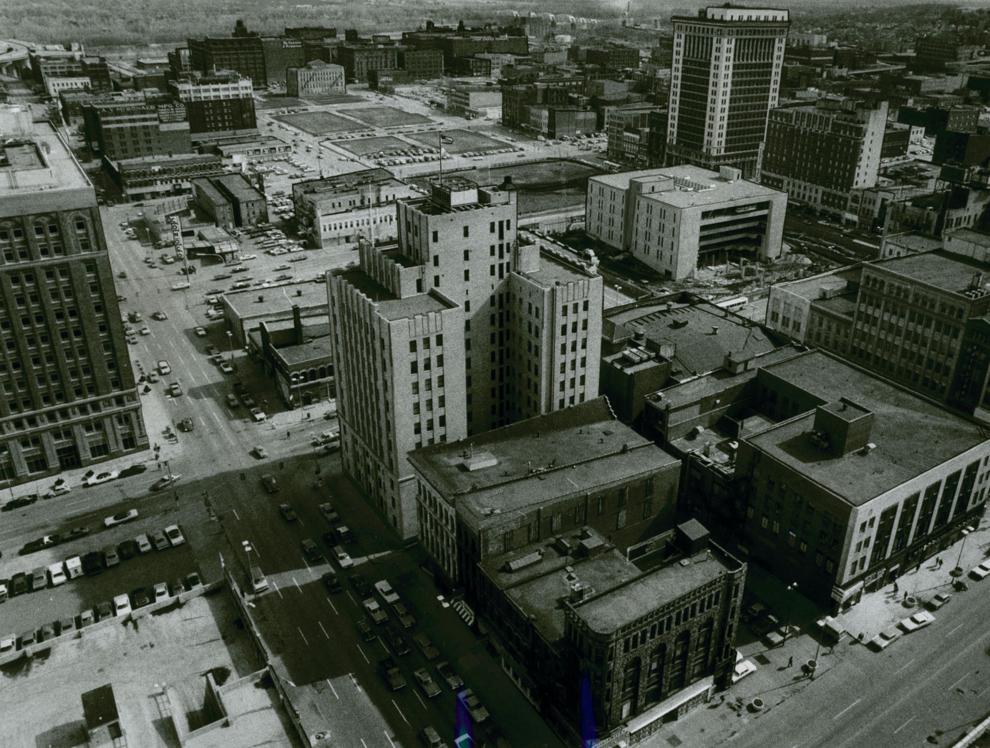 Central Park Mall - 1977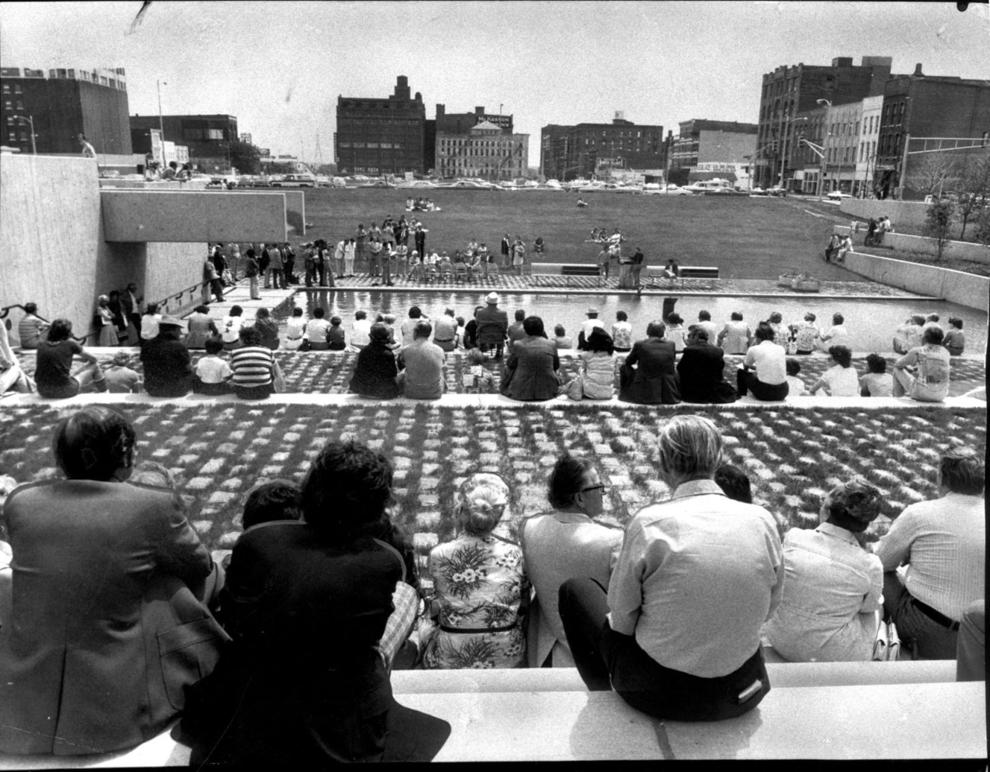 Central Park Mall - 1977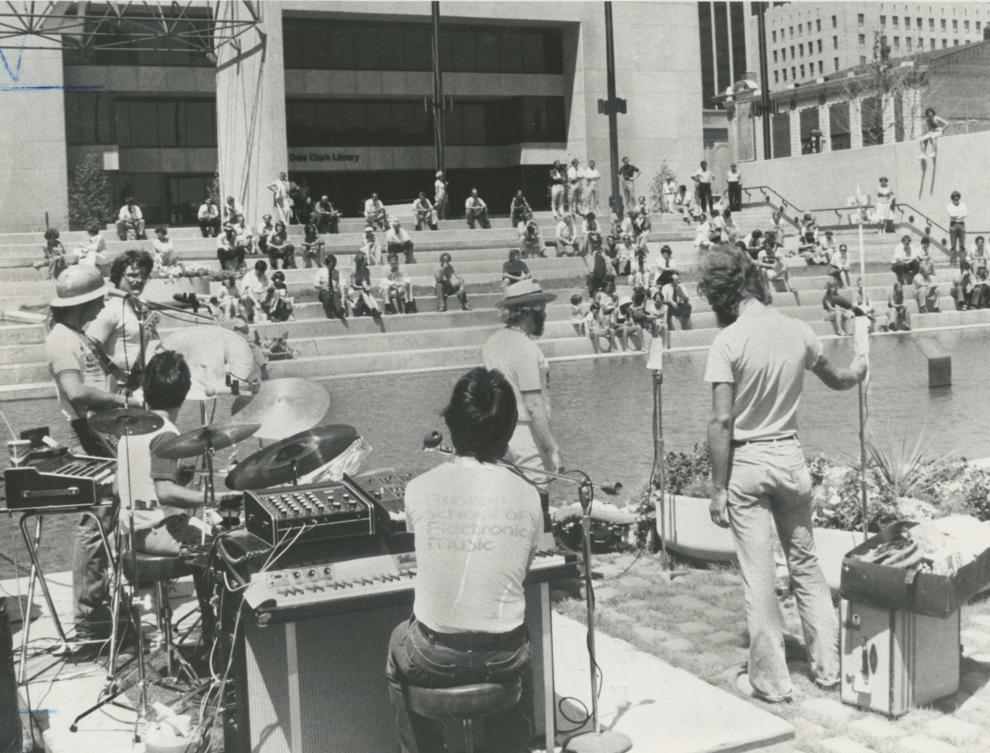 Central Park Mall - 1977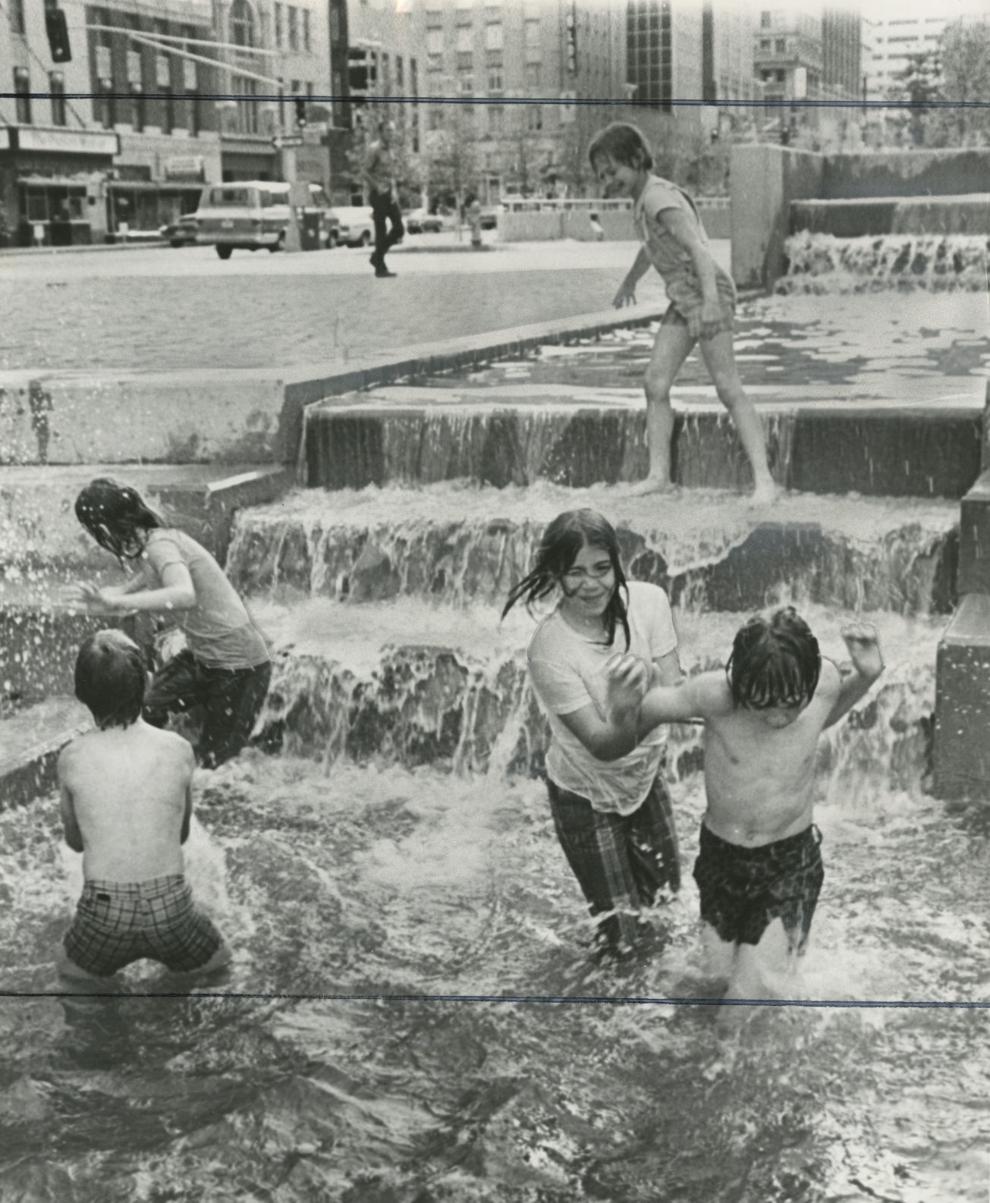 Central Park Mall - 1978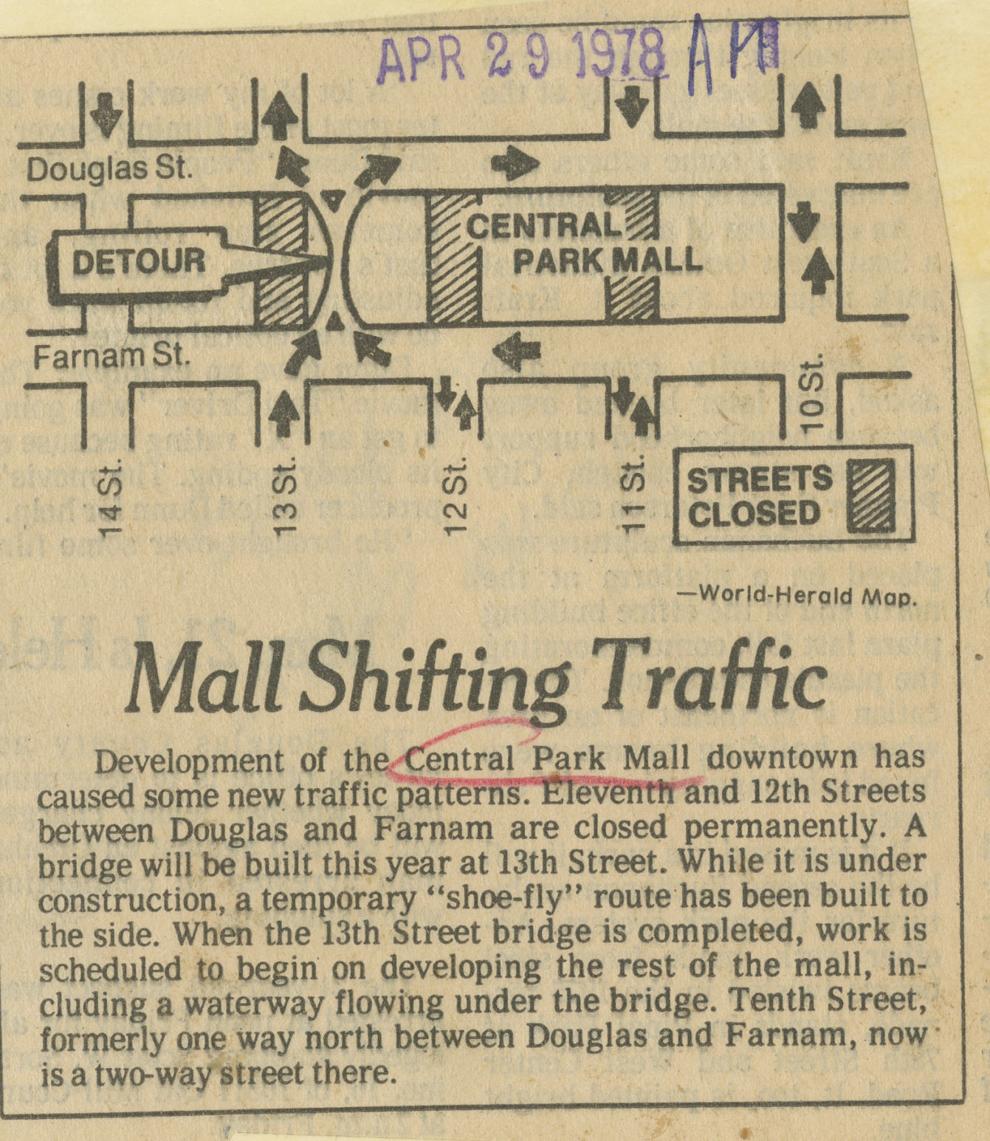 Central Park Mall - 1979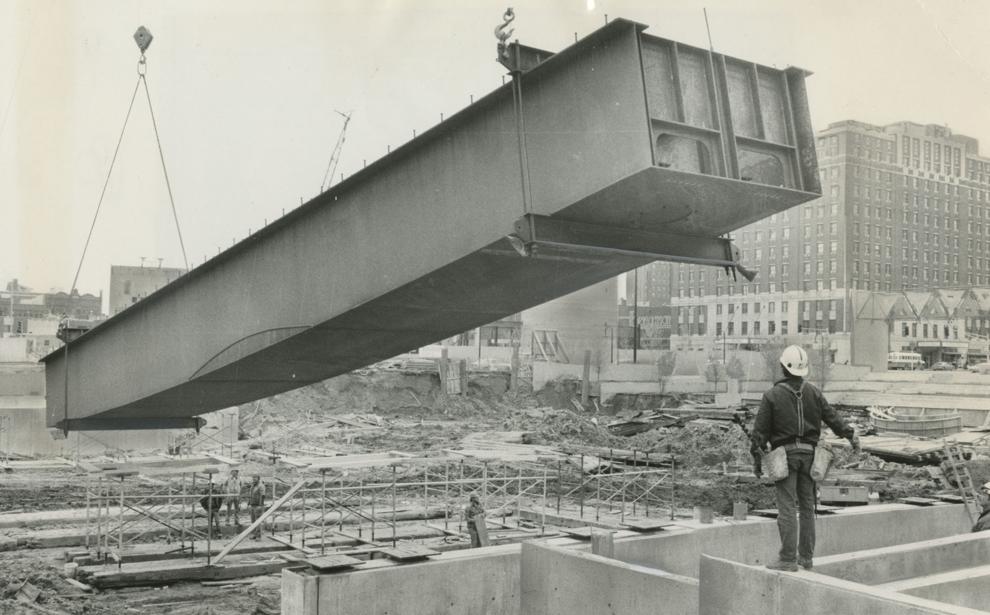 Central Park Mall - 1979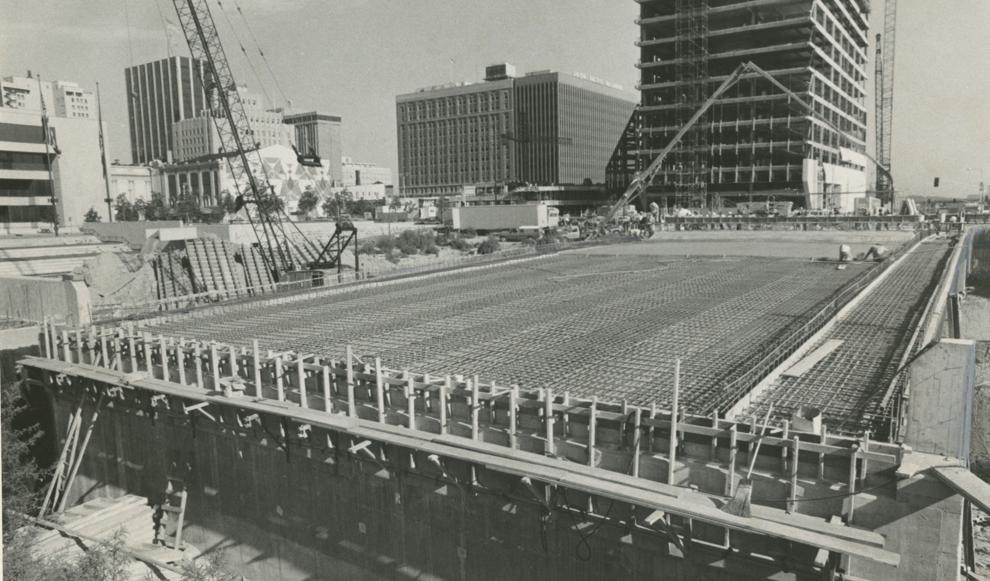 Central Park Mall - 1979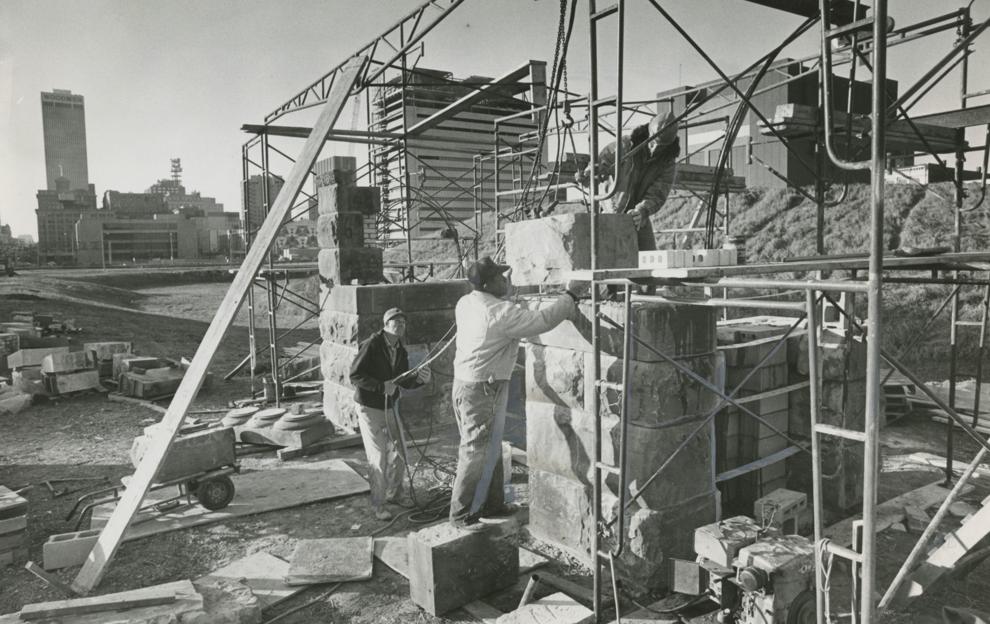 Central Park Mall - 1980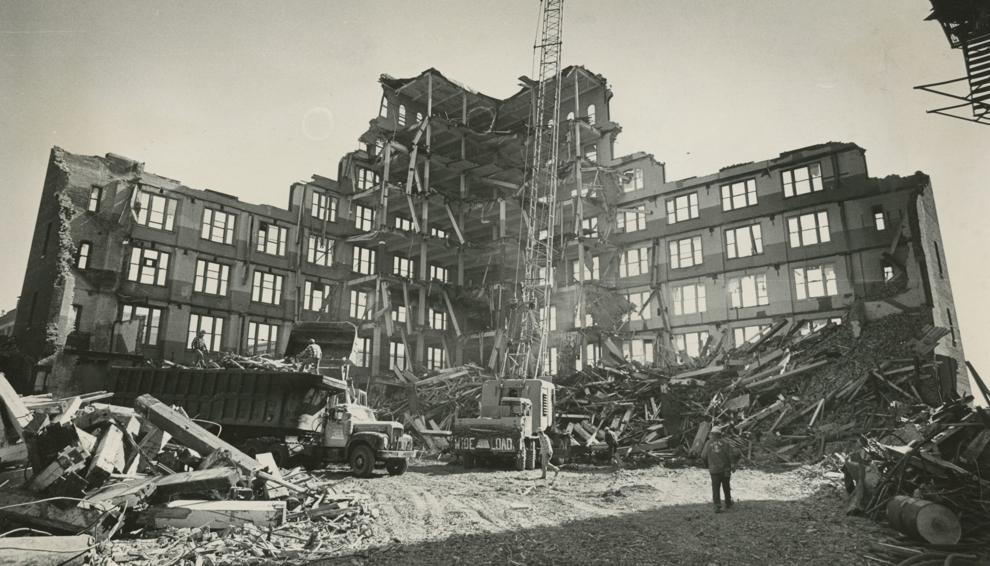 Central Park Mall - 1980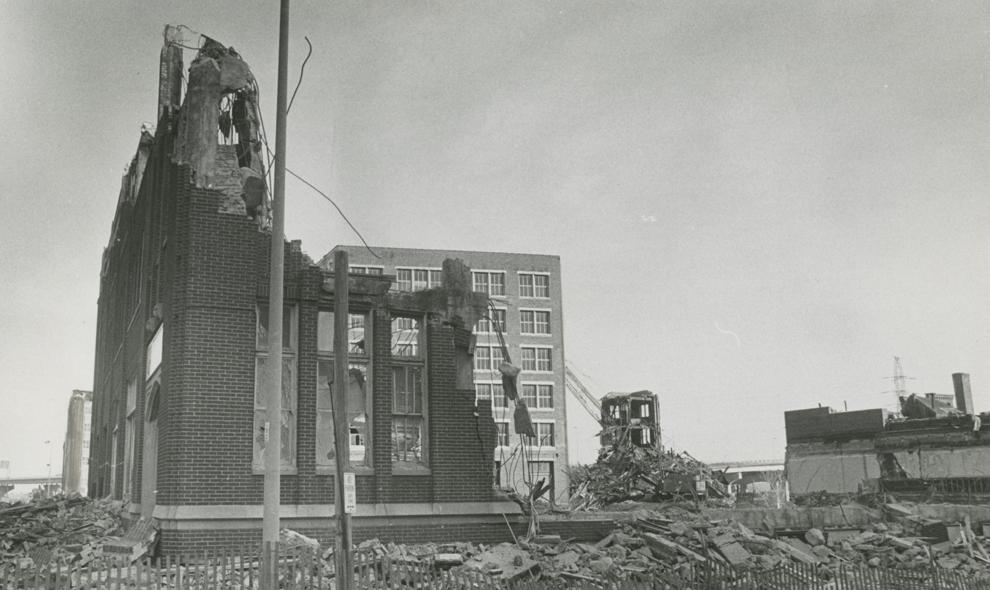 Central Park Mall - 1980
Central Park Mall - 1980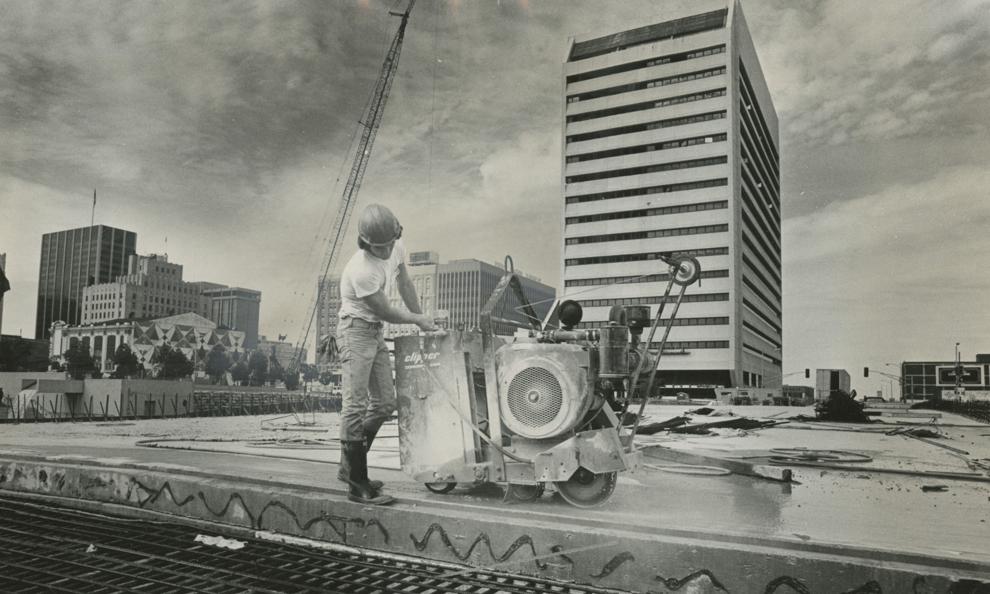 Central Park Mall - 1980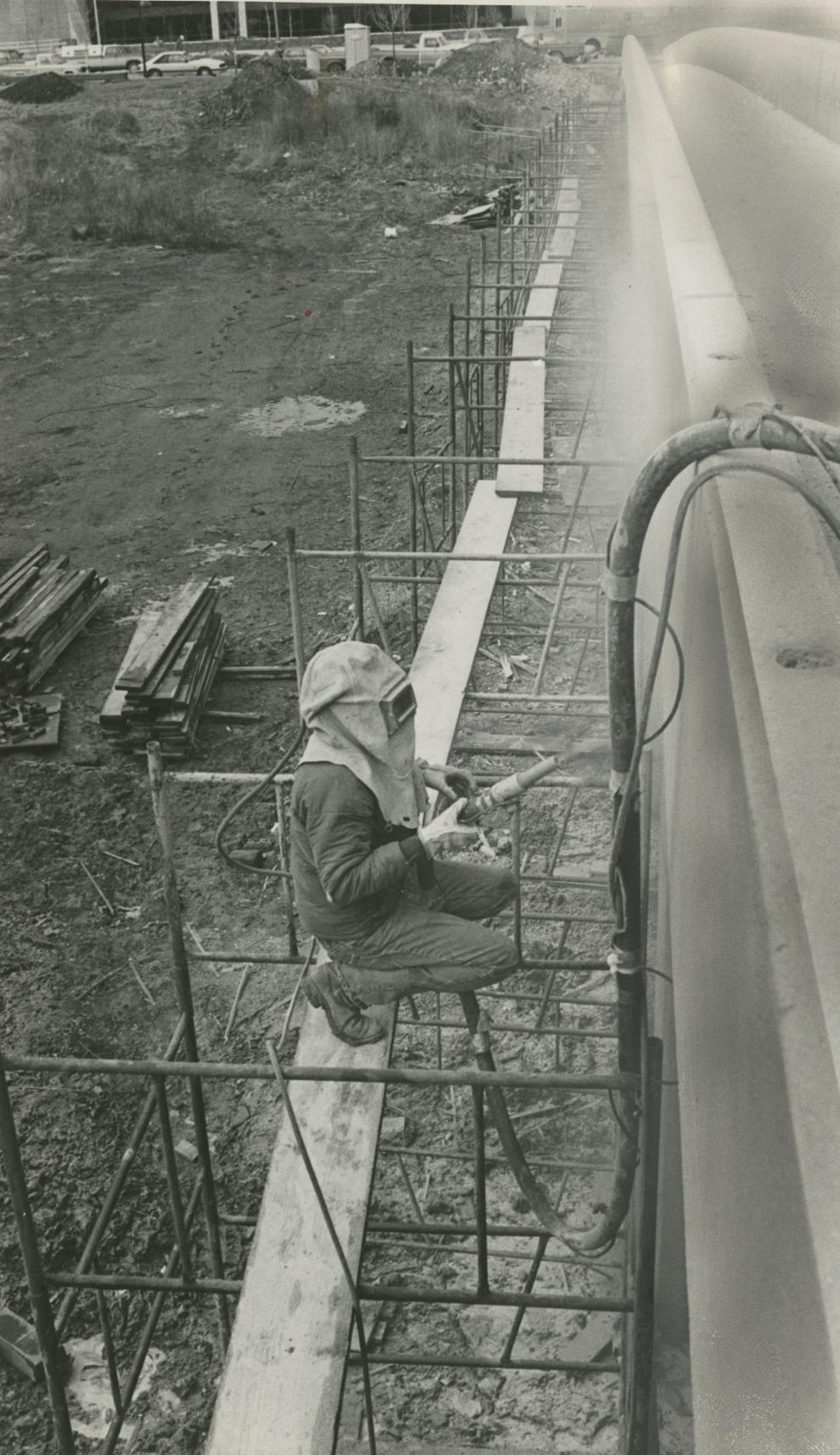 Central Park Mall - 1981
Central Park Mall - 1981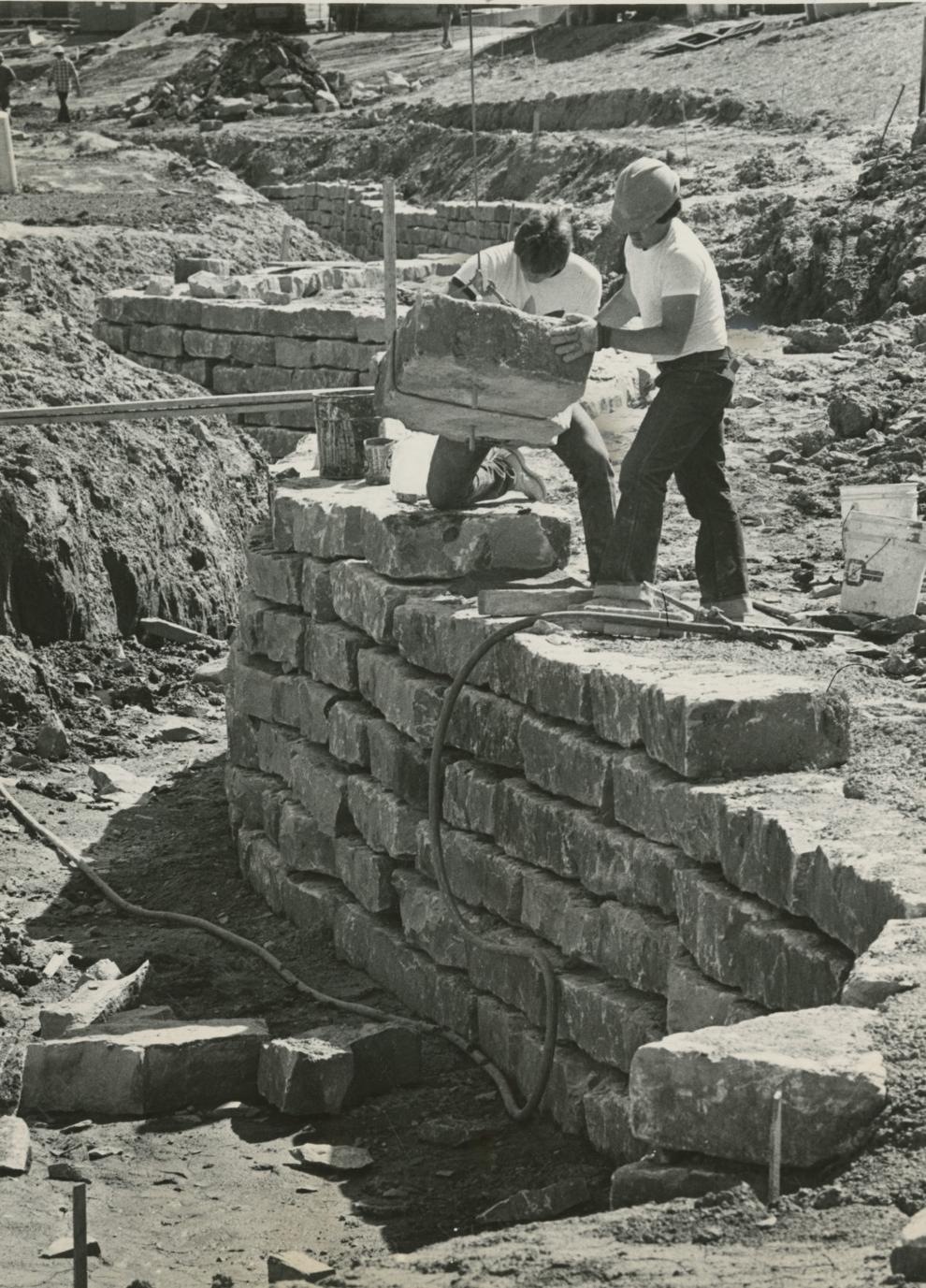 Central Park Mall - 1981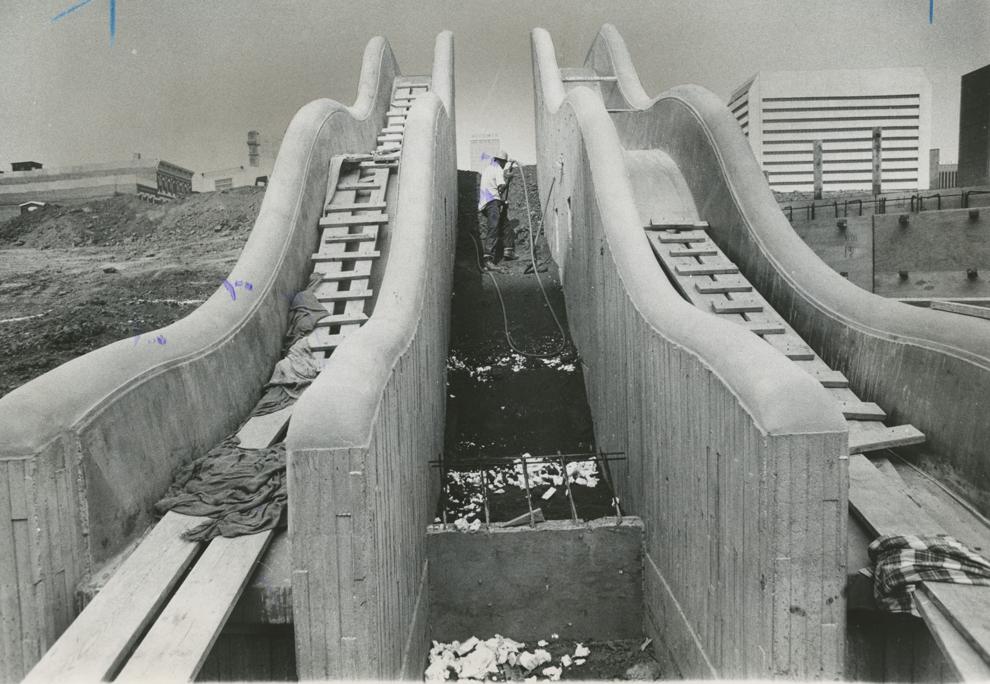 Central Park Mall - 1981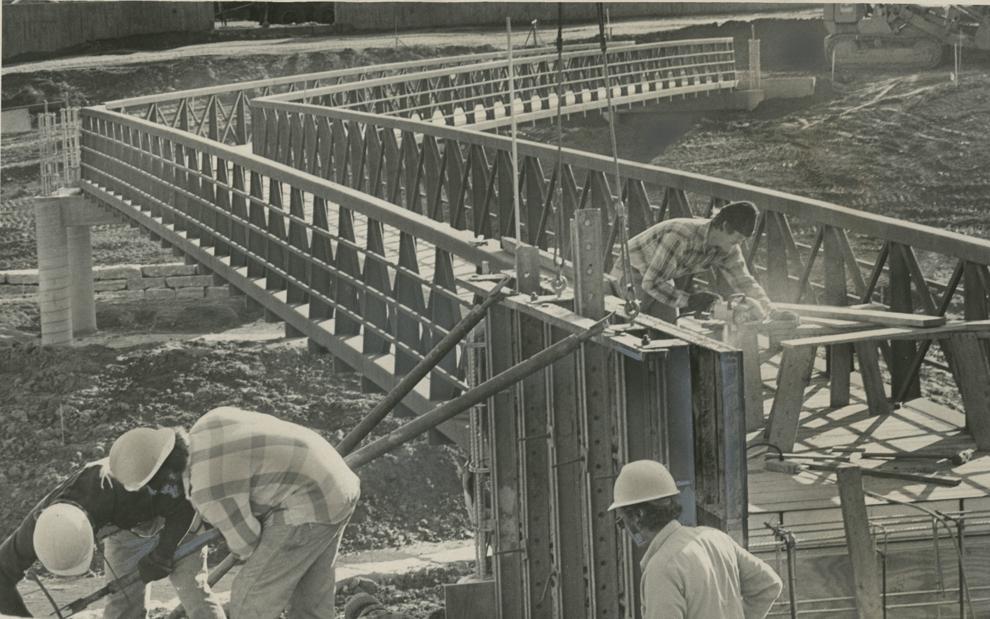 Central Park Mall - 1983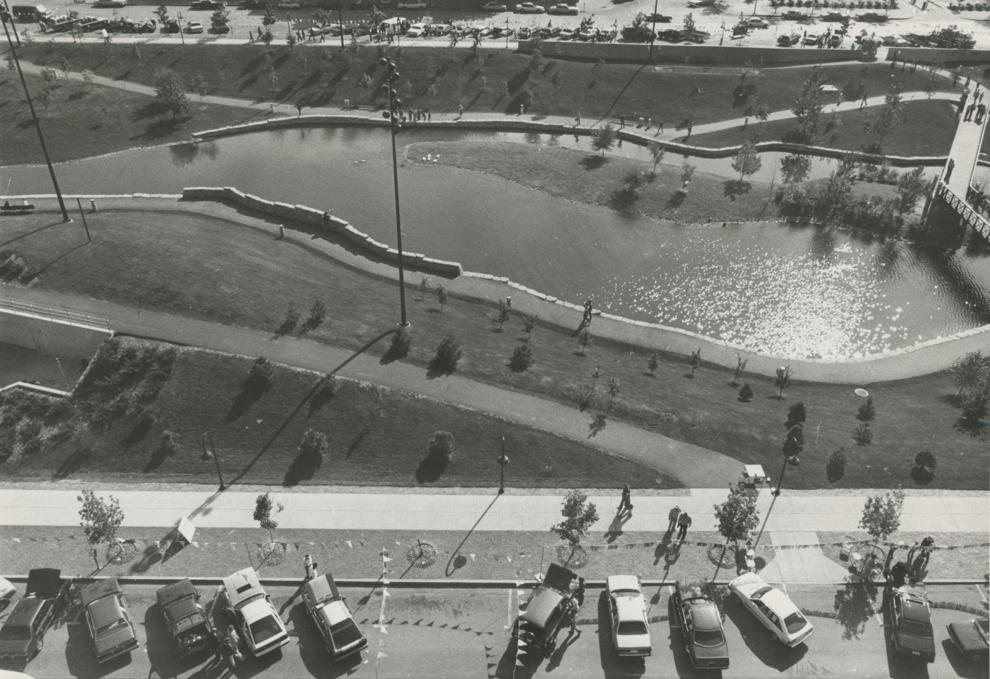 Central Park Mall - 1984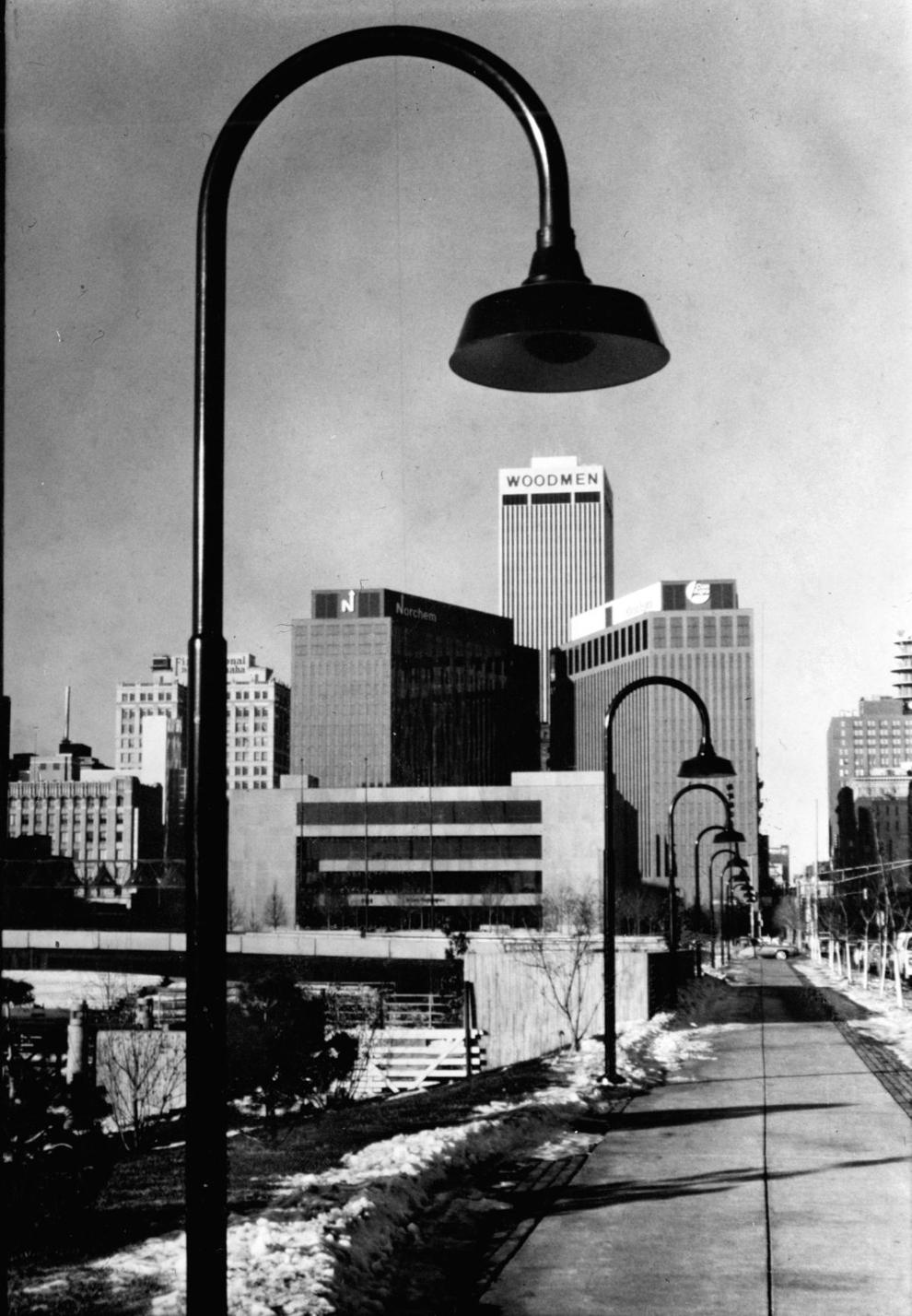 Central Park Mall - 1984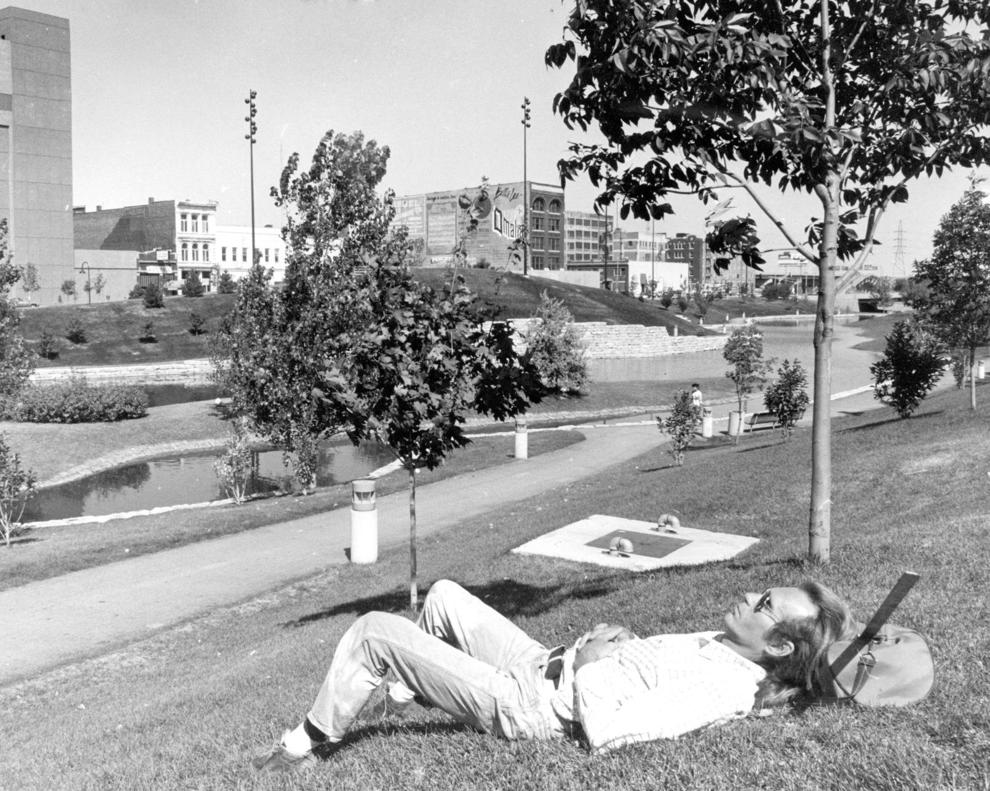 Central Park Mall - 1984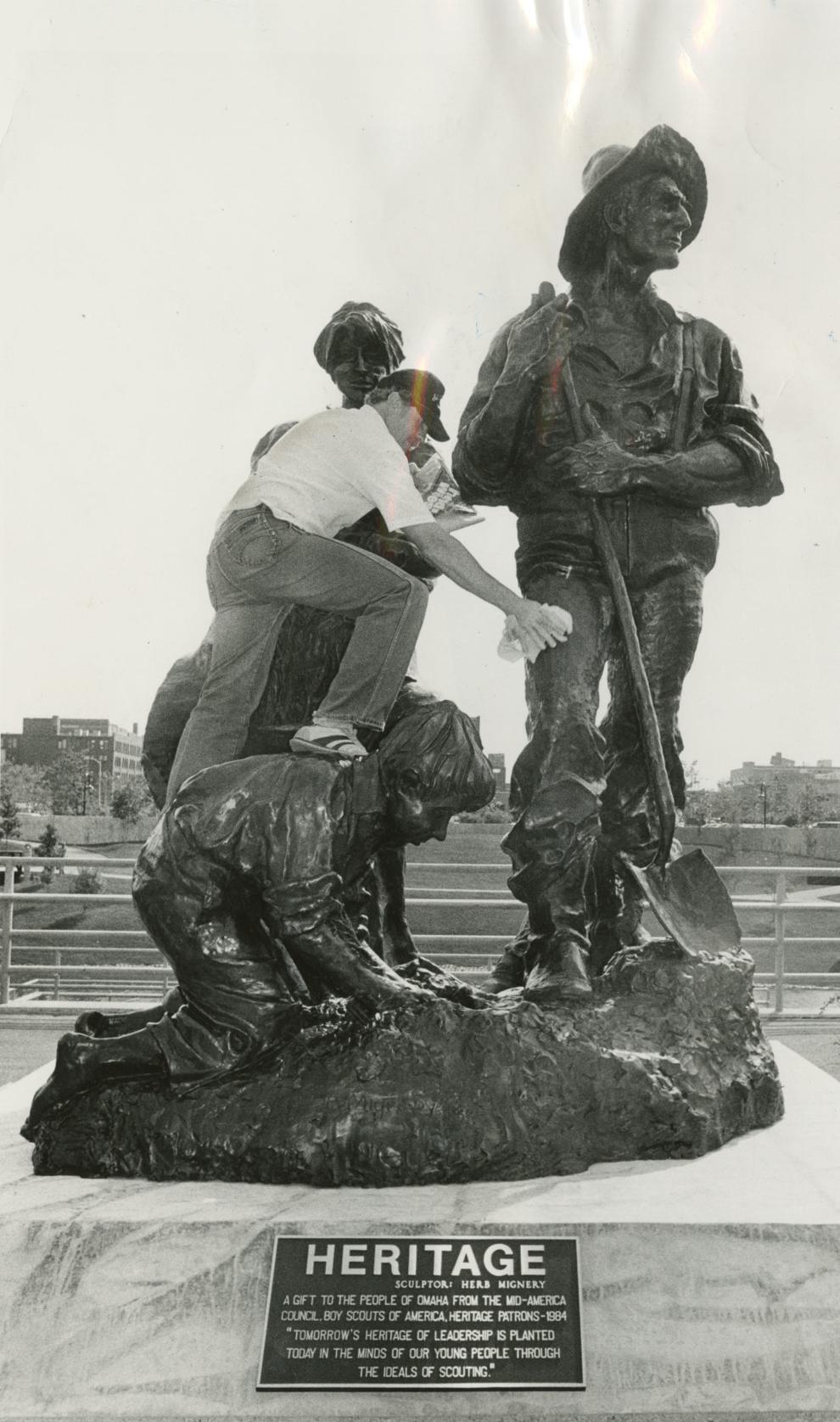 Central Park Mall - 1984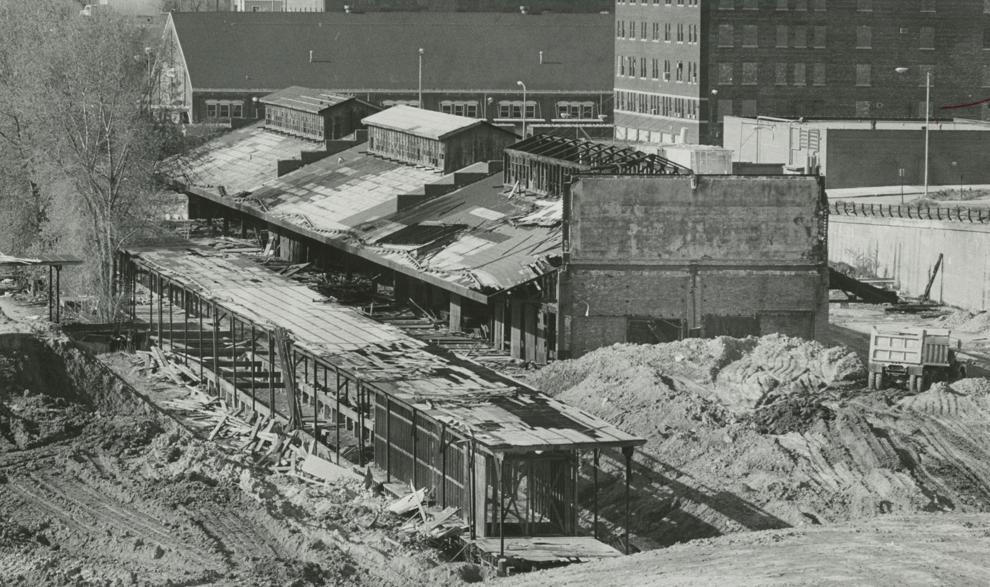 Central Park Mall - 1986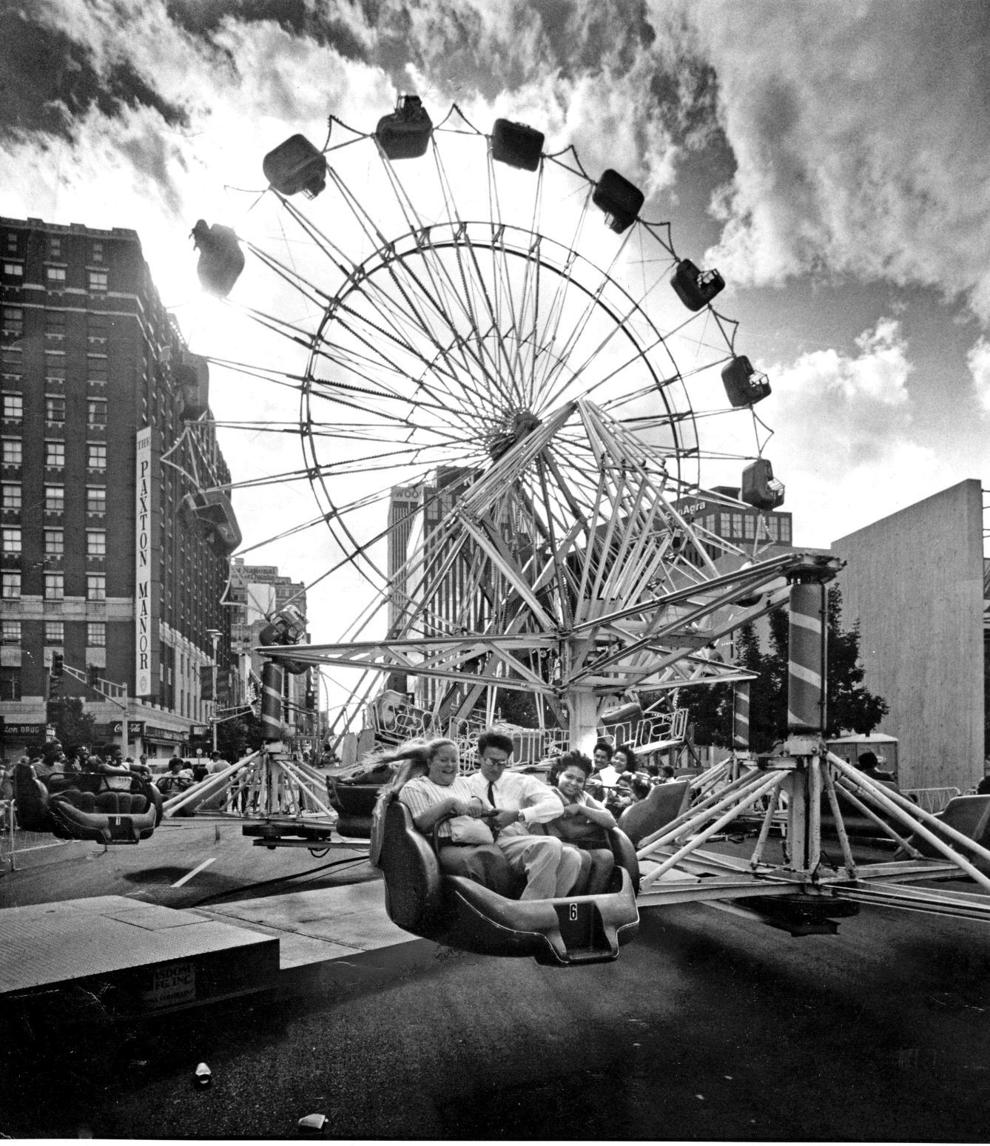 Central Park Mall - 1988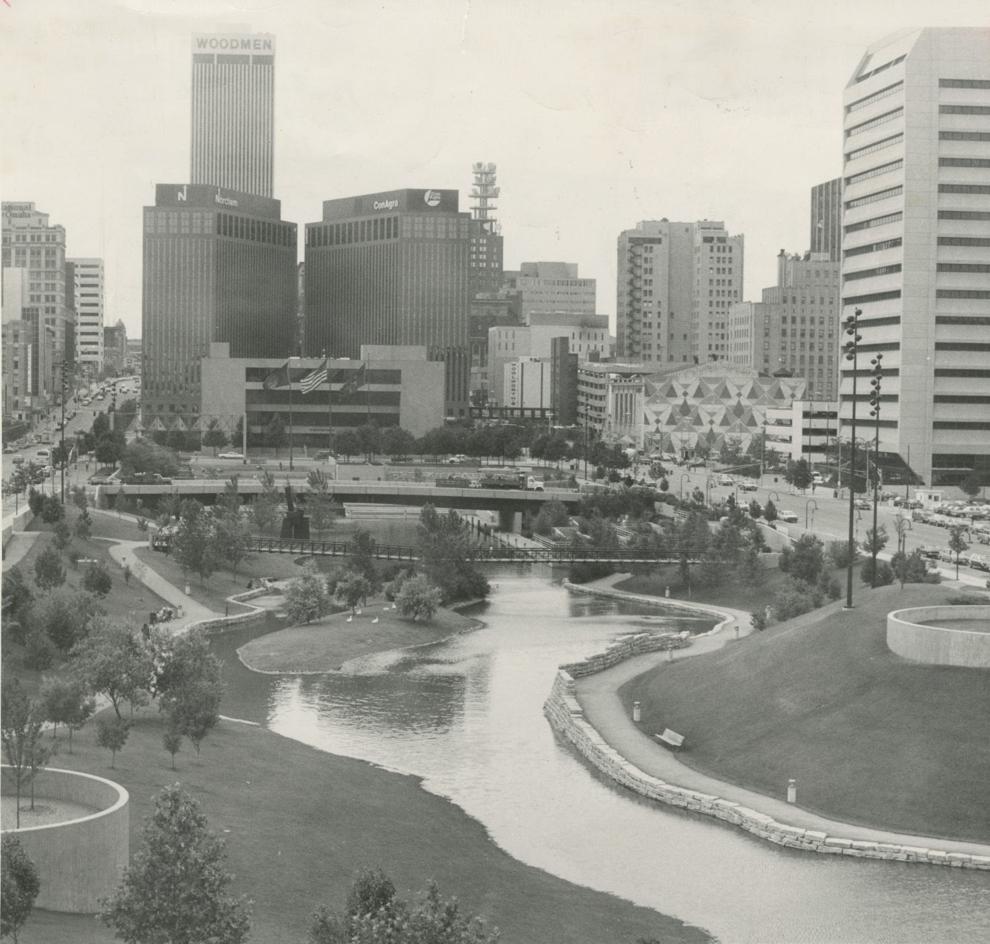 Central Park Mall - 1989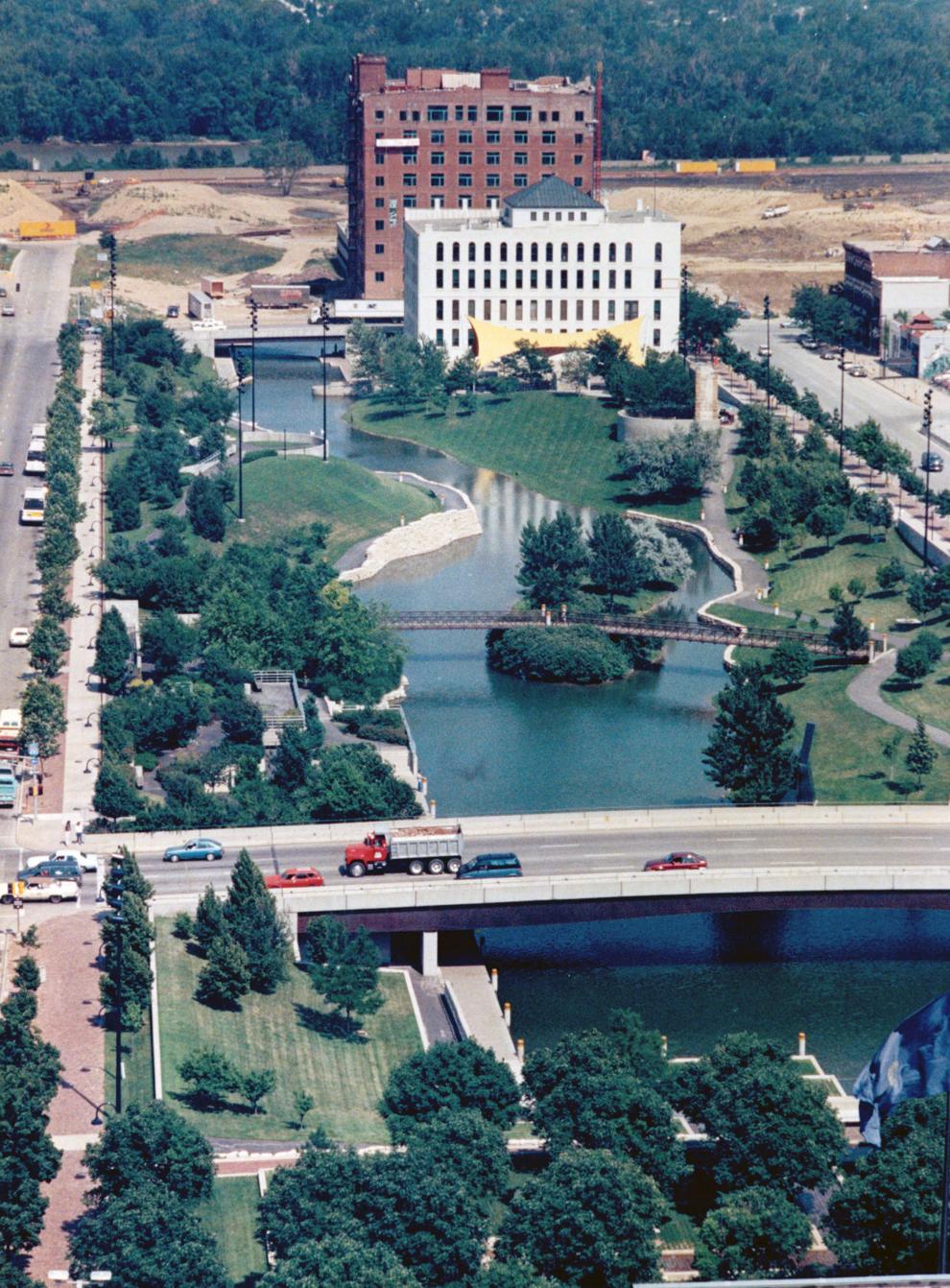 Gene Leahy Mall - 1998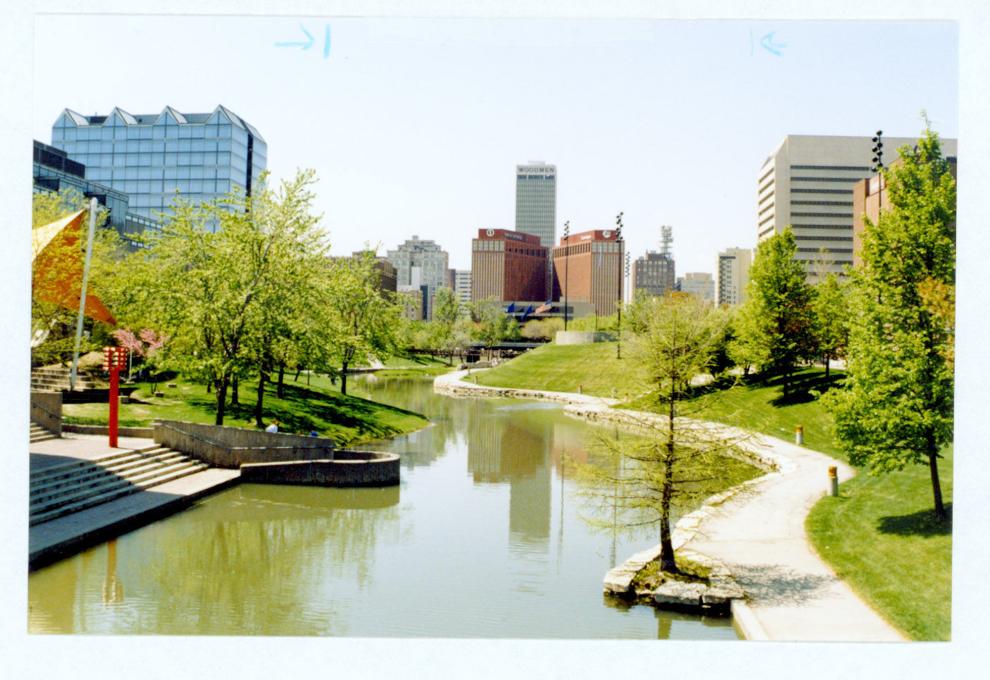 Gene Leahy Mall - 1998
Gene Leahy Mall - 2000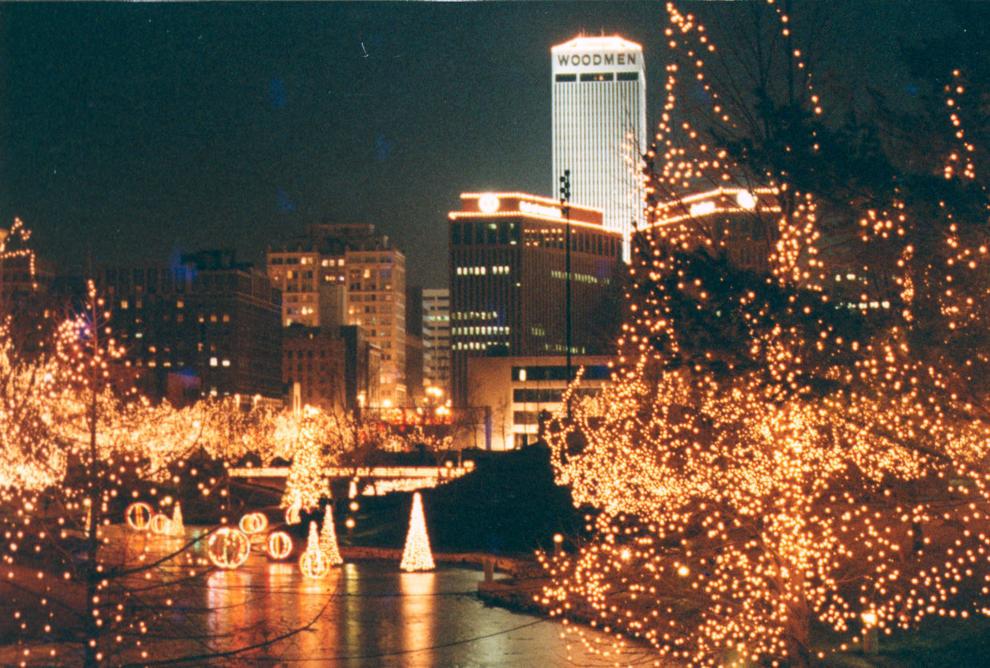 Gene Leahy Mall - 2000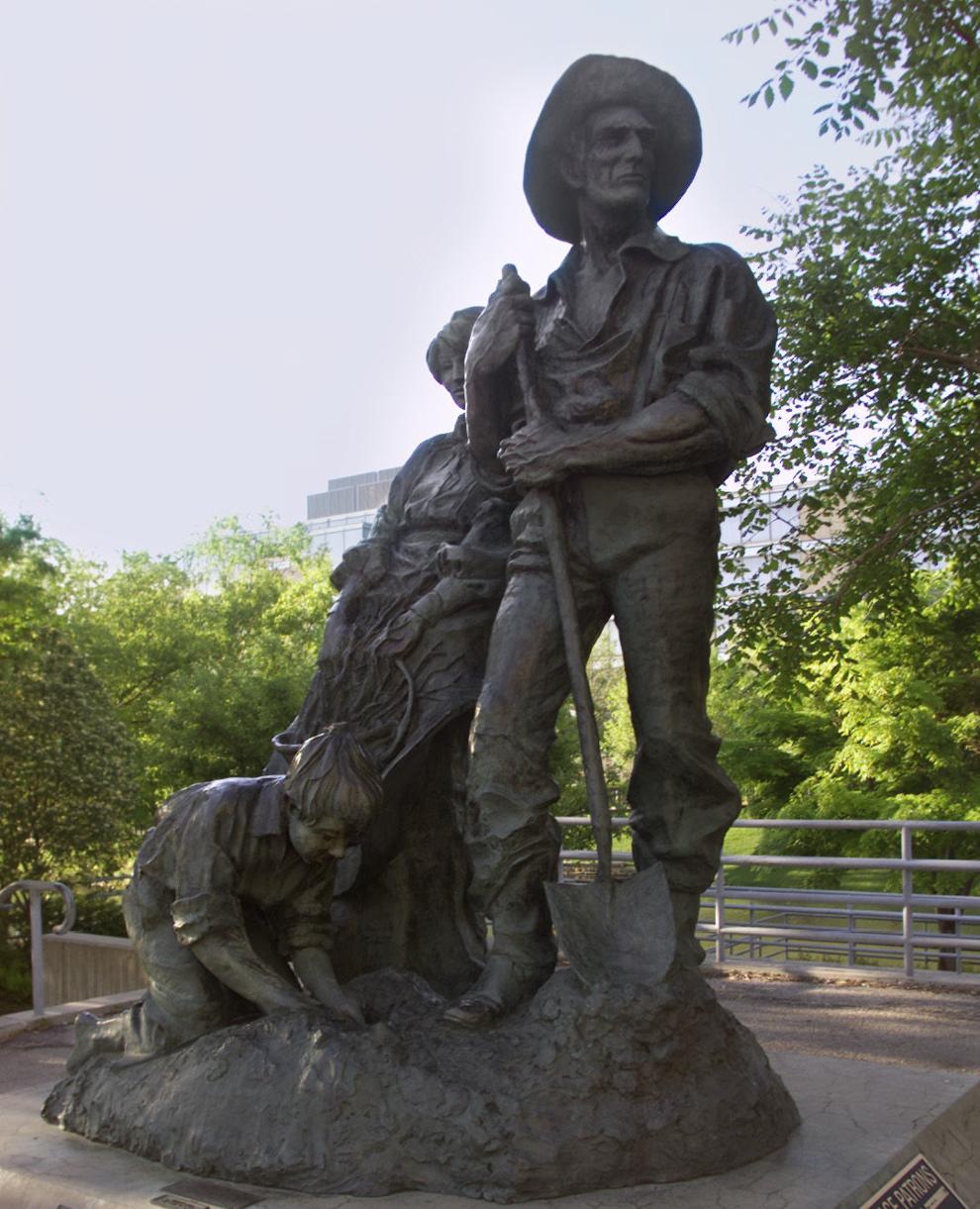 Gene Leahy Mall - 2001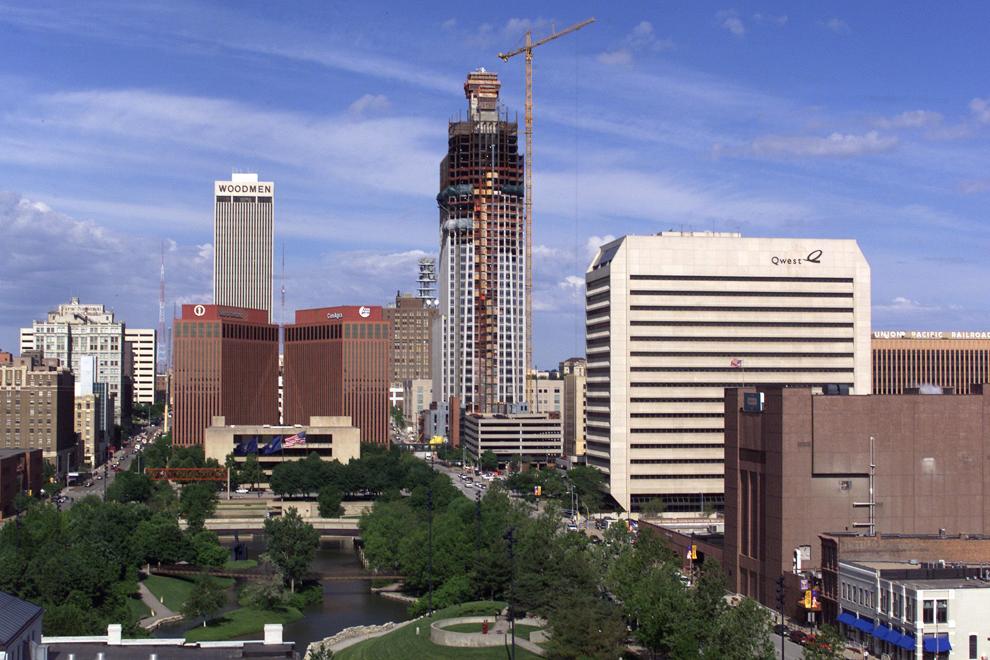 Gene Leahy Mall - 2003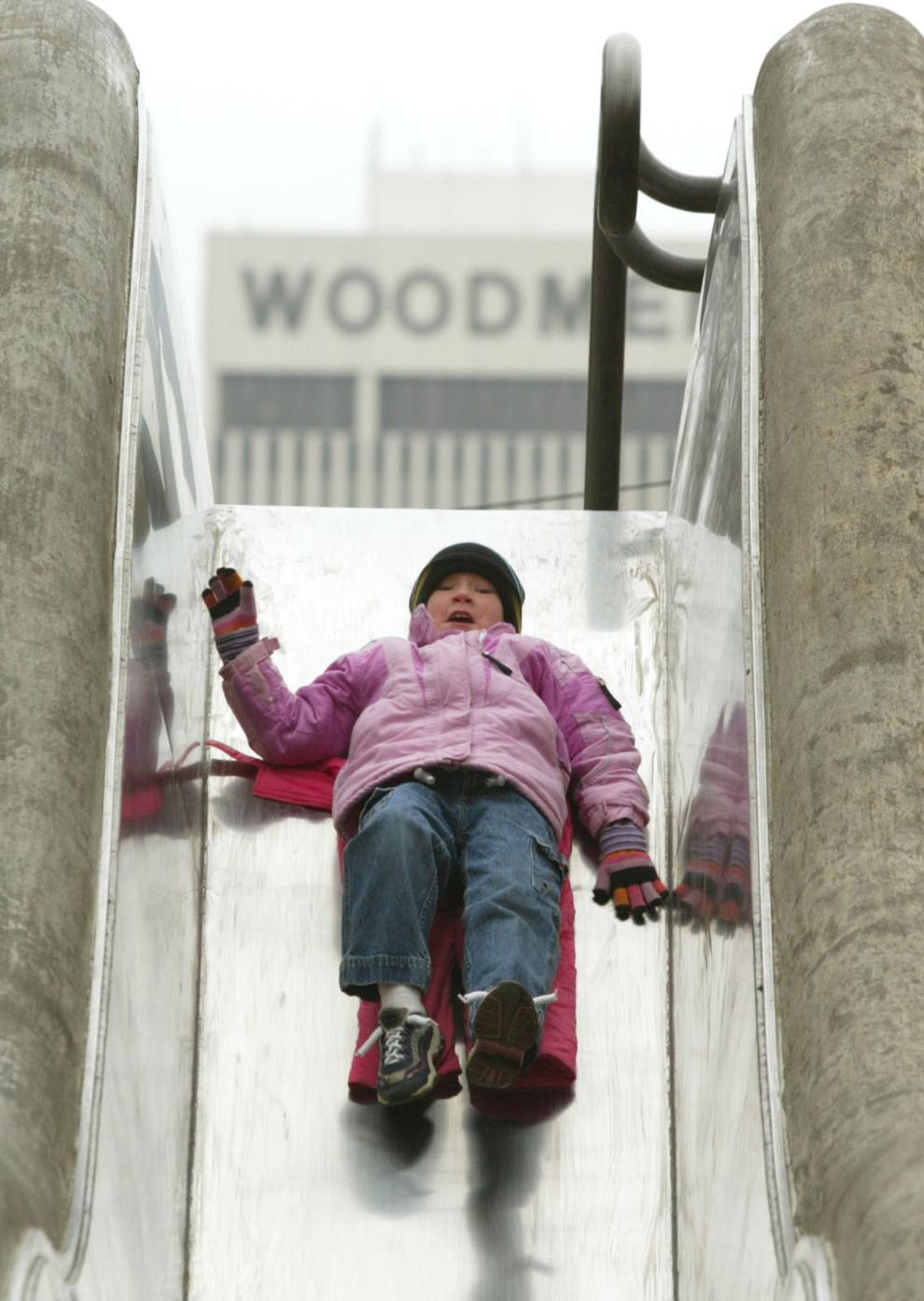 Gene Leahy Mall - 2004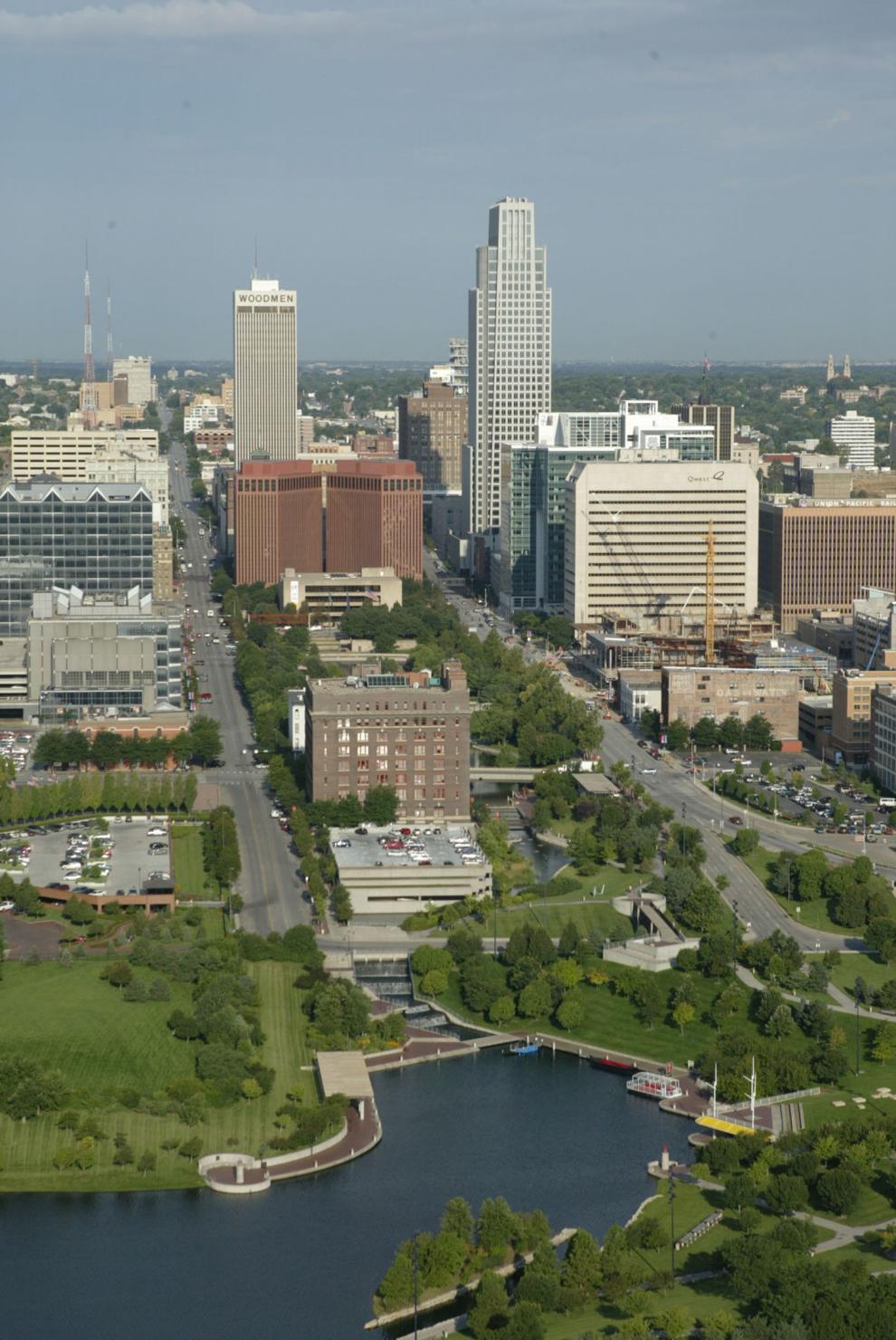 Gene Leahy Mall - 2004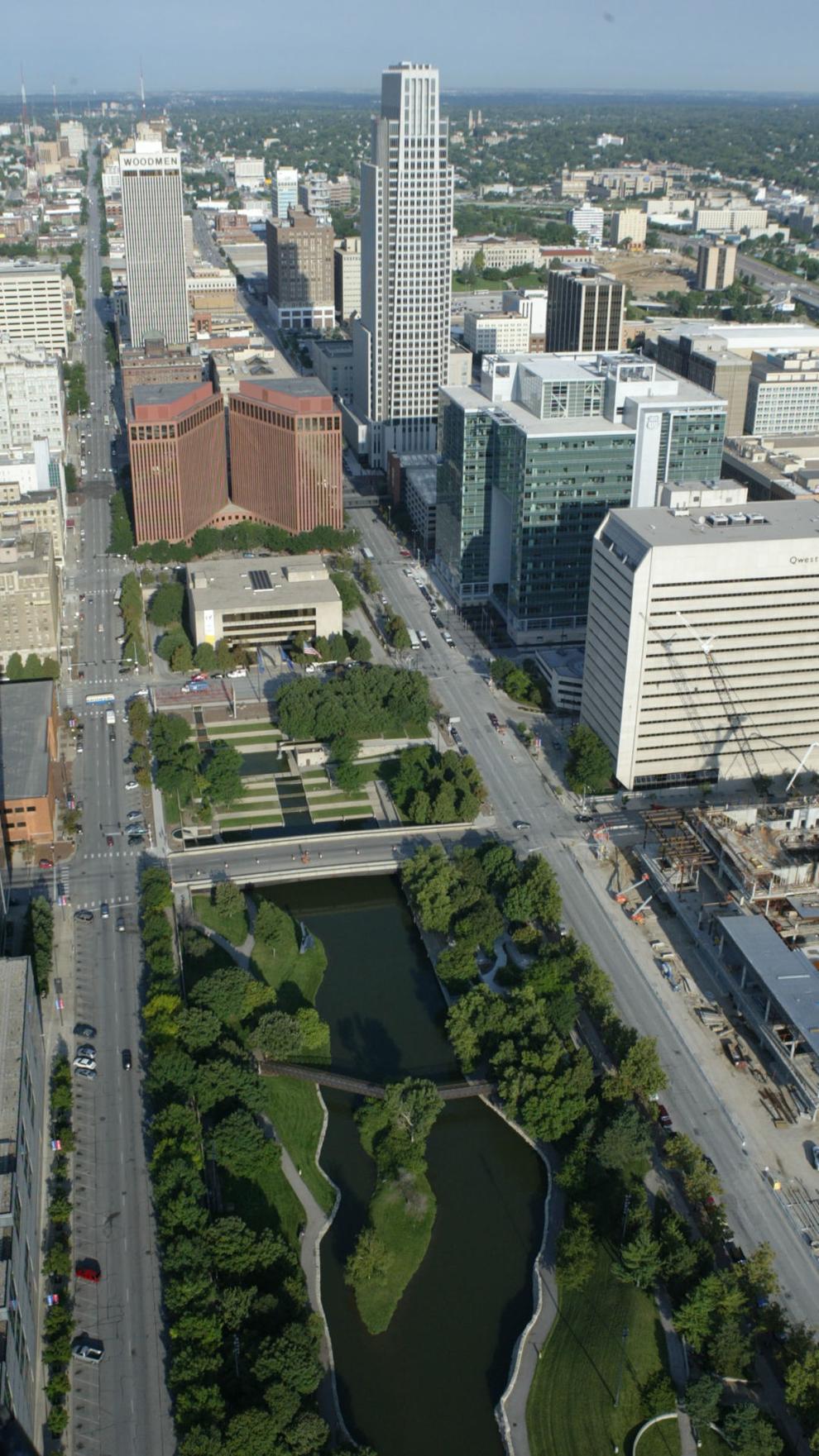 Gene Leahy Mall - 2007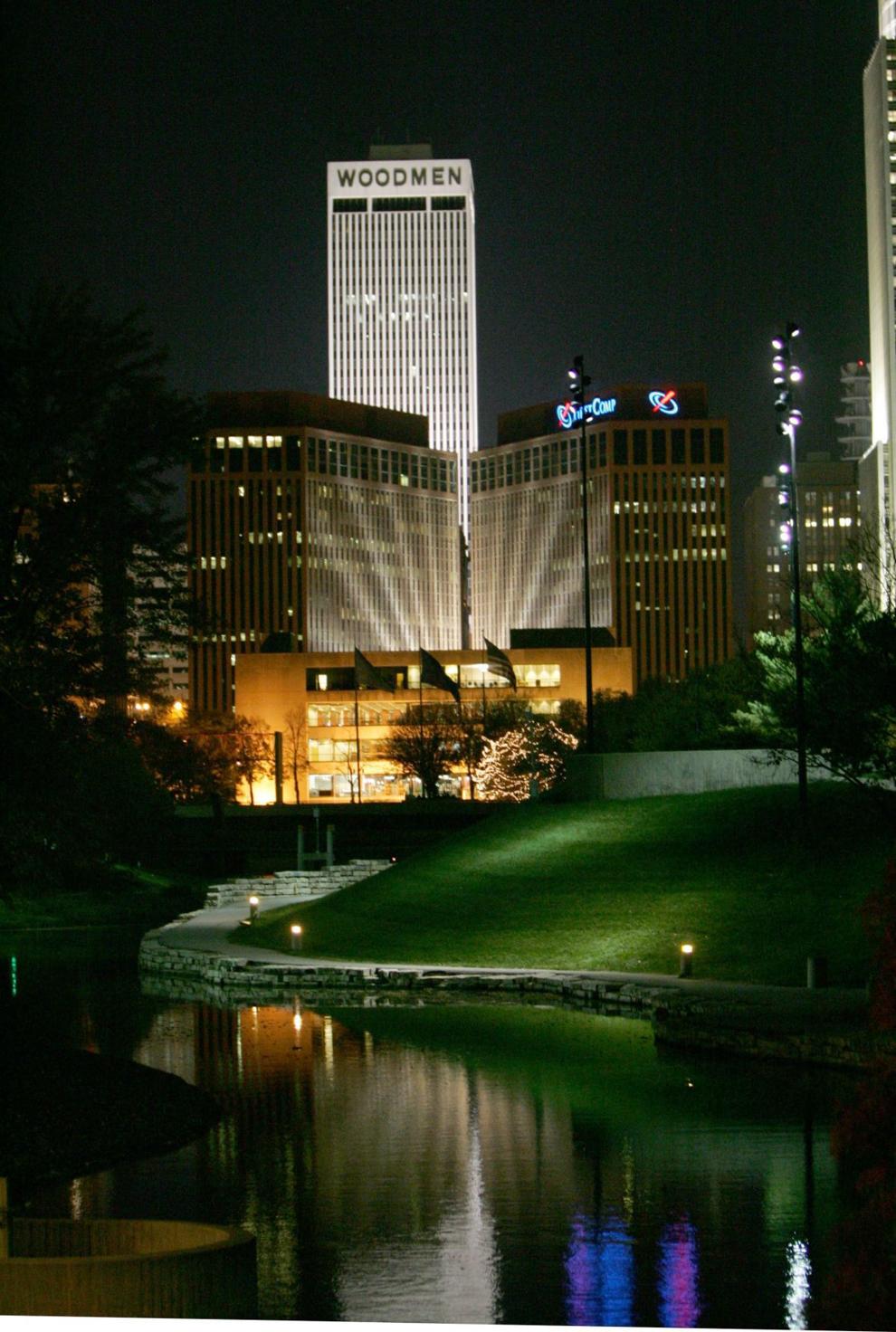 Gene Leahy Mall - 2012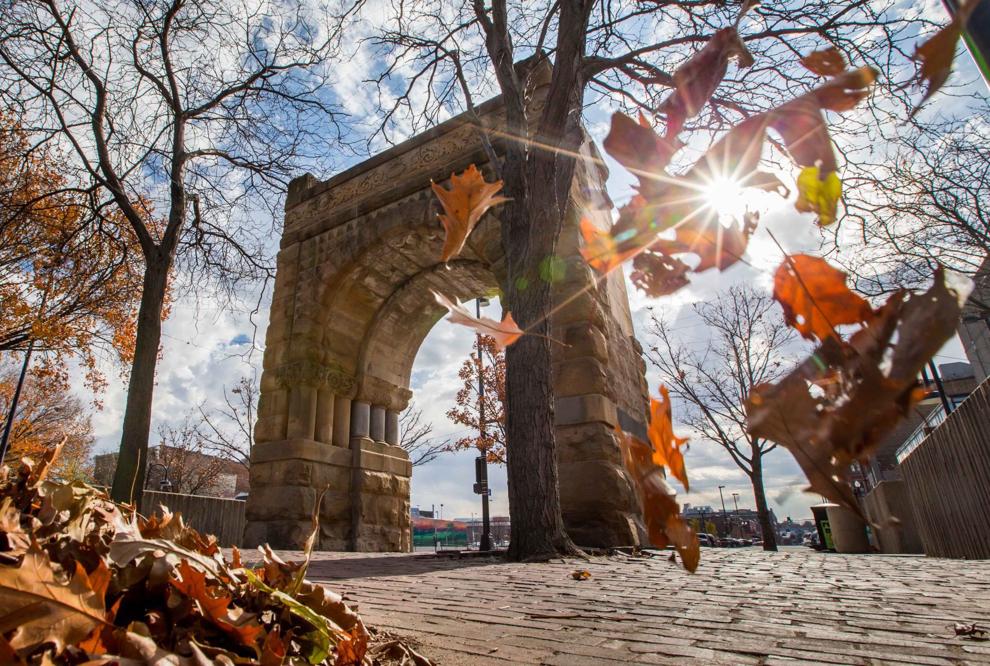 Gene Leahy Mall - 2014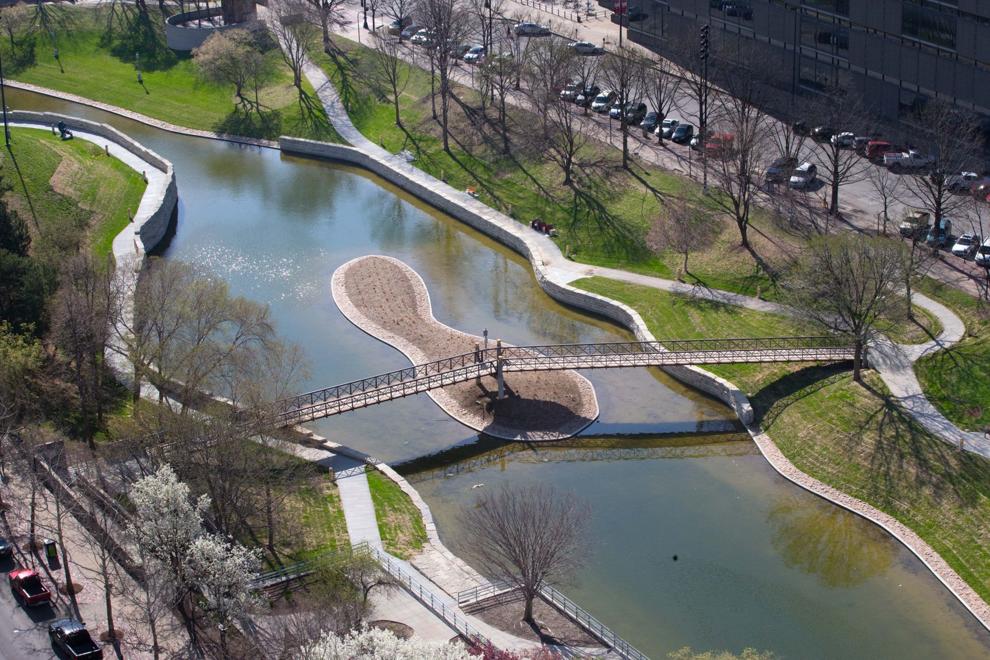 Gene Leahy Mall - 2018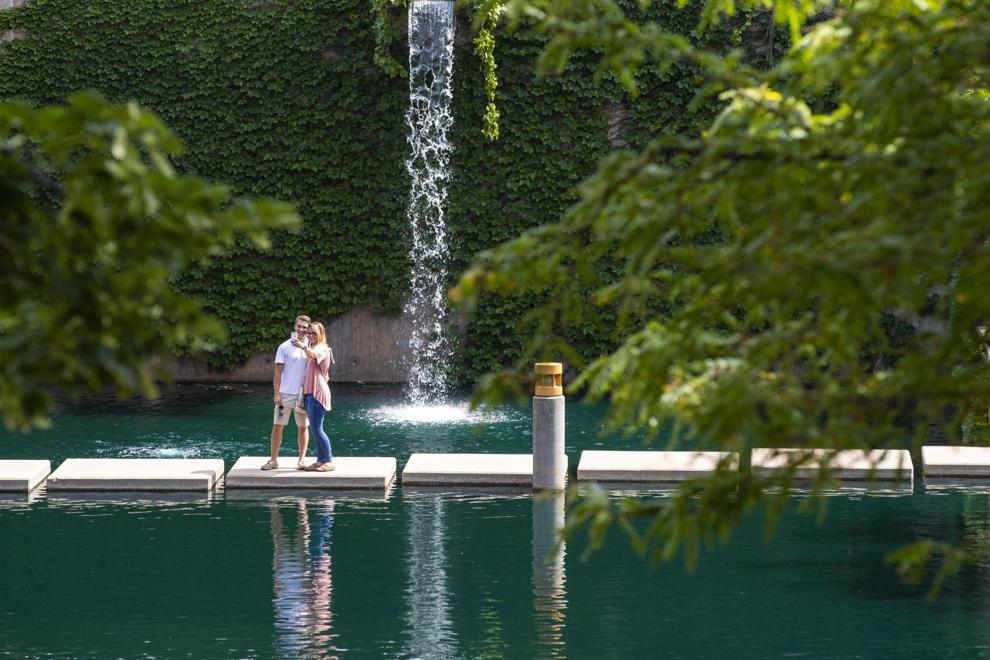 Gene Leahy Mall - 2018