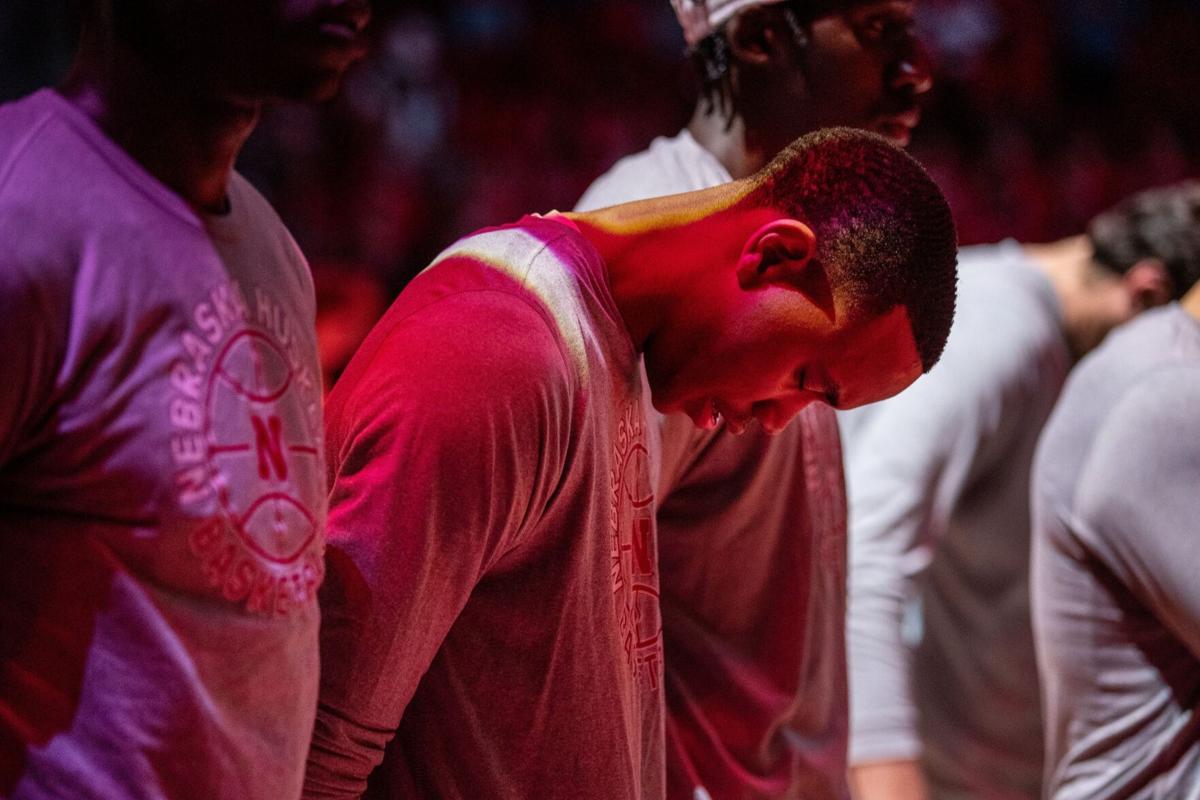 The Rev. T. Michael Williams learned "Lift Every Voice and Sing" at 17 when he joined a teen choir in Albuquerque, New Mexico, after his father retired from the U.S. Army and moved his family there.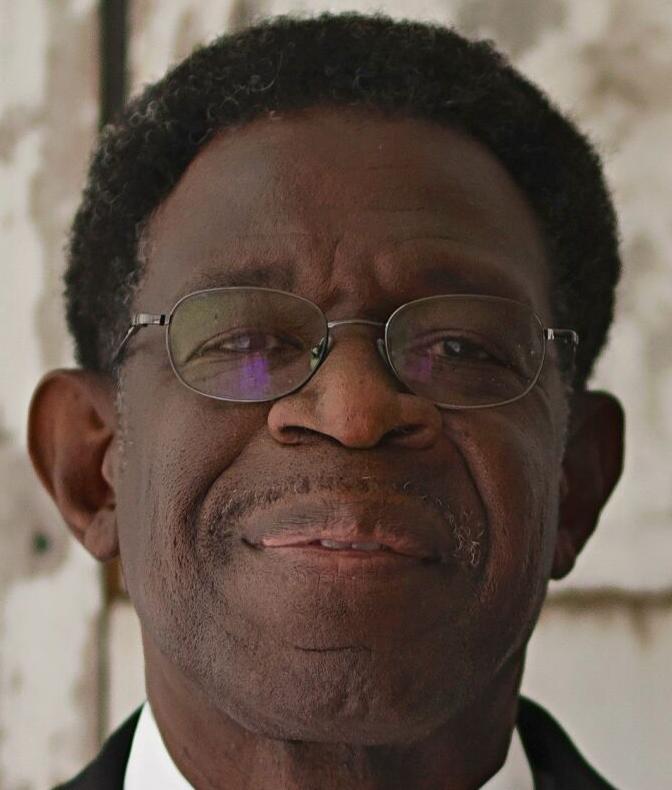 Williams has sung the revered song, often called the Black national anthem, countless times on myriad occasions over the decades since then. He joined in the singing of it again Saturday at Mt. Moriah Missionary Baptist Church during the meeting that installed him as the new president of the Omaha chapter of the NAACP.
It evoked many of the same feelings Saturday in Omaha as it did 48 years ago when his choir director aunt taught it to him in Albuquerque.
"It just gave a sense of pride, a sense of belonging, a sense of reality in terms of the African American experience," said Williams, the evangelism pastor at Mt. Moriah.
"Lift Every Voice and Sing" has been a tremendously meaningful song for Black Americans, collectively and individually, for more than a century, though perhaps less so for younger generations. Princeton University Professor Imani Perry, in the preface to her 2018 book "May We Forever Stand," described it as "the epic anthem embraced by black institutions as well as black and multiracial social movements."
Several Omahans described the song as an important part of shaping their identity and pride as Black people in an America that historically excluded them — and, in some ways, still does.
While many Nebraskans are personally and intimately familiar with the song, many others may not have known about it at all until recently, when Gov. Pete Ricketts criticized the University of Nebraska's playing of "Lift Every Voice and Sing" along with "The Star-Spangled Banner" before Husker home basketball games. The governor called the practice divisive. But Husker athletic officials said they will continue playing the song to promote unity and inclusion.
NU and many universities, like the NFL, began playing the song during fall 2020, after the murder of George Floyd by a Minneapolis police officer sparked protests against racism across the nation, including in Omaha and Lincoln.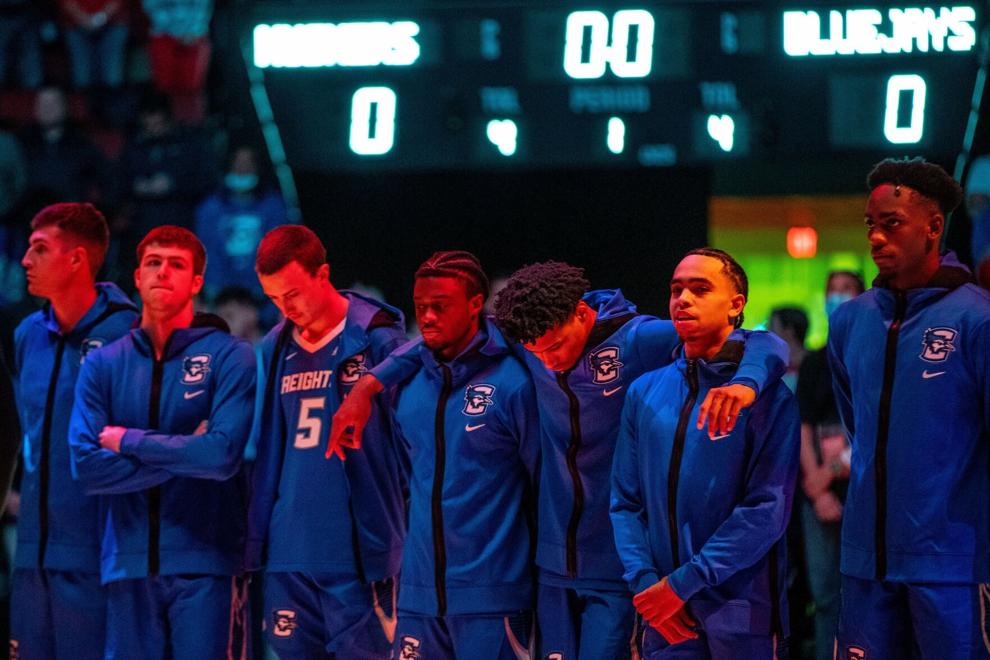 The song was written in 1900, during a time of legal segregation and rampant lynchings and other violence against Black people in the U.S. Two Black men who were educators wrote the song. James Weldon Johnson wrote the words as a poem, and his brother John Rosamond Johnson composed the music.
The NAACP declared "Lift Every Voice and Sing" its national song in 1919, Perry wrote in her history of the song. It became known as the Negro national anthem, and then the Black national anthem. It has been sung in churches and in meeting halls, on marches and in living rooms, during historic commemorations and important community occasions. Several people interviewed in Omaha about the significance of the song viewed "Lift Every Voice and Sing" as especially significant during the civil rights era.
While it may have become less universally known as a cultural touchstone in Black American life, the song has continued to be sung in Black churches during Black History Month and on special occasions such as the Rev. Martin Luther King Jr.'s birthday, said Omahans familiar with the song. In her book, which is available at the Omaha Public Library, Perry noted that protesters in Ferguson, Missouri, sang "Lift Every Voice" in 2014 ahead of a 24-hour prayer vigil. Celebrities gave the song more currency more recently, notably Beyoncé at the Coachella music festival in 2018. It was sung at some Black Lives Matter marches in 2020.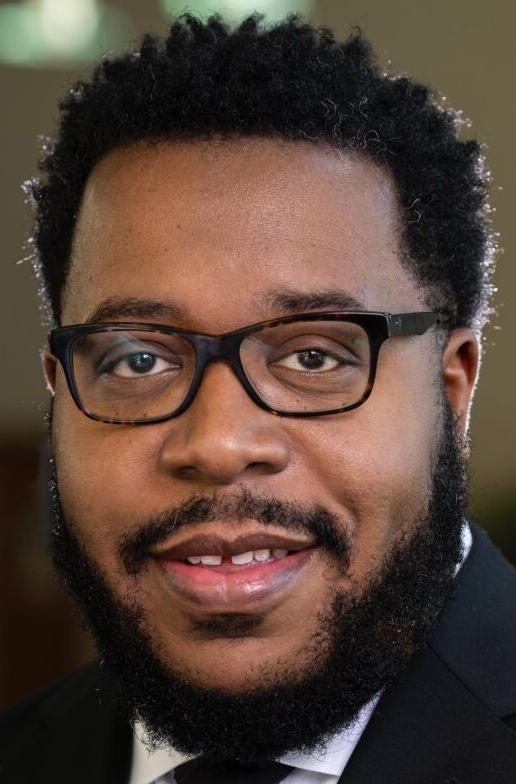 In Omaha, Salem Baptist Church's music and fine arts minister, Ananias Montague, led a group that performed his new arrangement of "Lift Every Voice and Sing" at the Holland Center in June 2020 as part of the "Voices Amplified" series. The evening's theme was the Langston Hughes poem "Let America Be America Again," which confronts the conflict between America's lofty ideals of equality and opportunity and the reality that they don't apply to everyone.
"Lift Every Voice and Sing" was right for the moment, so Montague quickly penned an arrangement last summer that applied the 1900 song to 2020.
"Sometimes we have a tendency to look down on tradition, but I feel that particular arrangement was able to honor the past and the present," said Montague, who is 47. "I thought it was perfect for the particular event that we were doing, which was amplifying voices, which spoke to the voices of people of color."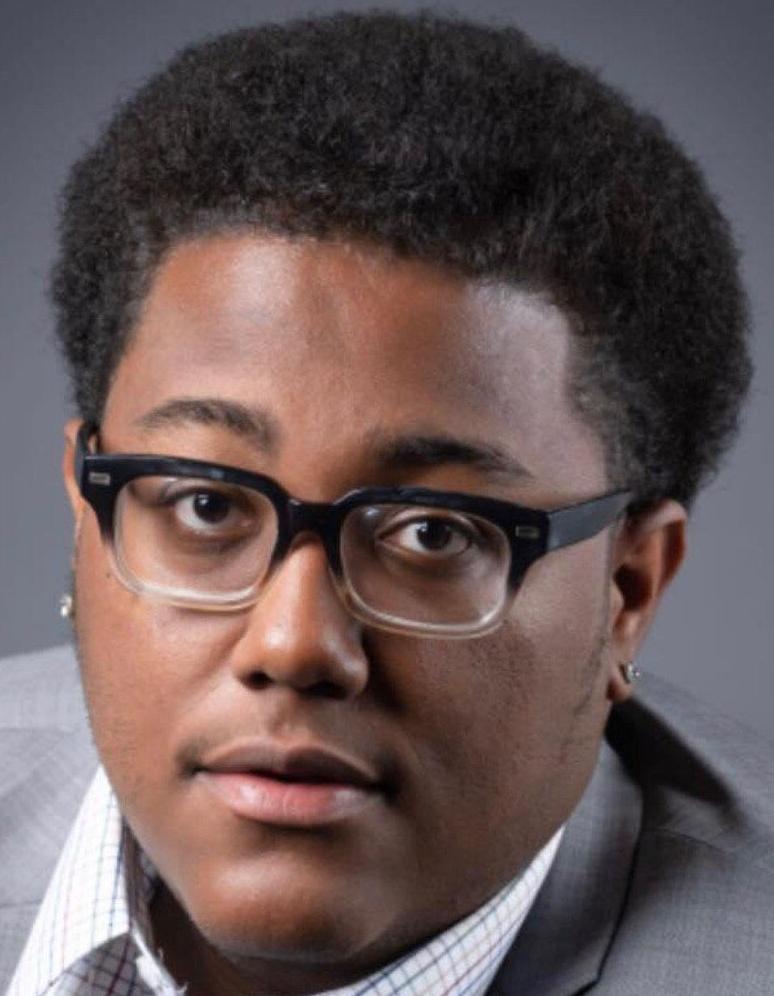 Justin Payne is a 28-year-old vocalist and adjunct University of Nebraska at Omaha faculty member who teaches a course called Music and the Black Experience. He knows "Lift Every Voice and Sing" inside and out, from singing it as a child in church to leading its performance as a music minister to studying it academically.
"The lyrics give a story about an exodus from slavery to freedom," he said.
The first stanza, often the only one sung, goes like this:
Lift every voice and sing
Till earth and heaven ring
Ring with the harmonies of Liberty
High as the listening skies
Let it resound loud as the rolling sea
Sing a song full of the faith that the dark past has taught us
Sing a song full of the hope that the present has brought us
Facing the rising sun of our new day begun
Let us march on till victory is won.
The middle stanza, less often sung, is sometimes described as a lament. It begins:
Bitter the chastening rod
Felt in the days when hope unborn had died ...
It goes on to confront painful truths with passionate resolve:
We have come, treading our path through the blood of the slaughtered,
Till here we stand at last ...
The final verse is sometimes referred to as more of a prayer. It begins,
Thou who has brought us thus far on the way ...
Shadowed beneath Thy hand
Payne learned the song growing up in Pleasant Green Baptist Church in Omaha. The congregation sang it during Black History Month. Payne knew that it was special, not like other hymns, but he didn't know why at first.
"The elderly congregants of my church kind of saw it as their national anthem," he said. "They stood up for it, from the intro to the outro. They didn't sit down until it was over."
Payne's congregation sang all three verses. It was expected that members memorize the entire song.
It was later that Payne learned about the history and use of the song. He views it as still relevant today, and important.
"I don't necessarily see it as political," Payne said. "More so as a song of history and hope because it speaks about a journey."
Mary Hardeman first encountered "Lift Every Voice and Sing" when she found it on a record in her family's home in Omaha. She was about 15.
"Oh, I loved it," said Hardeman, 62. "I didn't know what it was about at first. I liked the beat of it, the way the person sung it."
She learned about the song's history and significance in a Black history class at Central High School. She came to love it even more through many years of singing it in her 40-plus years in the St. John Missionary Baptist Church choir. That included annually lifting her voice in a mass choir at Salem Baptist's MLK Day unity service.
"It makes me proud," Hardeman said. "Because I know my ancestors went through a lot to get me to where we are now."
Hearing and singing the song is a visceral emotional experience for Vickie Young, the immediate past president of the Omaha NAACP chapter.
She is a visual person. She pictures her grandparents and the struggles they went through, as well as those of ancestors further back, and the injustices that still exist today. She is four generations removed from slavery. Singing about "the chastening rod" and "the blood of the slaughtered" brings up images not only of abused slaves from long ago but also Black men brutalized by police.
"This song allows you to cry from your spirit, to sing from your soul," Young said. "I don't know how you can sing it with a dry eye."
She's even moved when she sometimes hears the bells of a church near North 24th Street ringing the melody.
Young learned the song in church as a child, when it was sung during Black History Month. Asked whether she thinks of it as the Black national anthem, she said yes, and used the Pledge of Allegiance as a comparison.
"I stand up and put my hand on my heart and say (the pledge); I've done it since I was a child," Young said. "It's your commitment to your identity as an American."
Similarly, "Lift Every Voice and Sing" expresses "your commitment to your people, to Black people, and especially those who have been through the struggle," Young said. "It's a song of pride. It's a song of unity among Black people — like James Brown, I'm Black and I'm proud."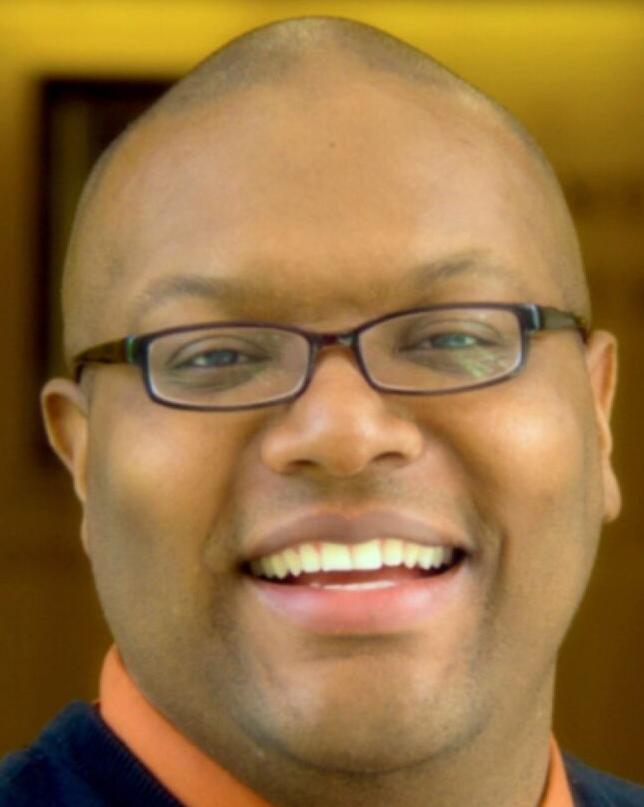 Derrick Fox, an associate professor of music and director of choral activities at UNO, learned "Lift Every Voice and Sing" when he was in junior high school in a small town in Arkansas in the 1990s. It was part of a program, led by Black teachers at a Boys and Girls Club, aimed at helping young Black people develop self-awareness and pride.
"The song was introduced to me as a source of pride for who I am ... as a unifying song of, stand tall because of who you are and stand tall because of the people who come before you who fought a good fight," Fox said.
He does not see the song as opposite of the American national anthem, although he said "The Star-Spangled Banner," which was written by a slaveholder, excludes Black people and misrepresents them.
Fox, who also works as an educational consultant and previously taught middle and high school music, said he had not taught "Lift Every Voice and Sing" very much in the predominantly White institutions where he has worked. But views are changing about what should be taught. And "Lift Every Voice and Sing" seems to be having a moment.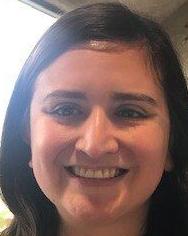 Felicia Ariza, a 25-year-old vocal music student at UNO, first became aware of the song when a choir she was in sang it at a band performance at the university. The band played the song, then stood and began singing it, Ariza recalled. Fox had the choir walk in from the wings and join the chorus.
"It's good to have the perspective of another walk of life and another culture," Ariza said.
Thomas White, an 18-year-old freshman music student at UNO, said he knew the words to "Lift Every Voice and Sing" before he learned "The Star-Spangled Banner." He heard a recording of "Lift Every Voice" while a young child in Kenosha, Wisconsin, then learned all of it as a middle schooler in Georgia.
White said his school played the song on the intercom every morning, after the Pledge of Allegiance. He recalls "Lift Every Voice and Sing" being played often to honor MLK. He views the song as being culturally relevant, especially now, but not as a separatist or anti-American anthem.
"It makes me feel like there is still purpose here and that I'm welcome here," White said.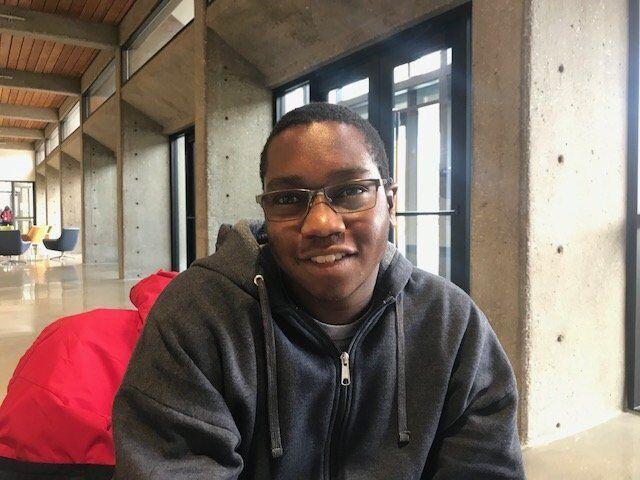 For Montague, the music minister at Salem Baptist, who as a child in Chicago learned the song in grade school and as part of his church's Black History Month curriculum, the song speaks about freedom while also offering insight into how African Americans want to be viewed and a description of what they've had to go through in America.
"To me, it speaks of that freedom," he said. "I don't like to say hope. I like more so freedom. And so I think that's a wonderful message, a word of encouragement, to speak to people, and I believe that it doesn't just apply to African Americans, that it's everybody just singing a song and praying for better, for a better life to be treated as equal and not as one that is less than because of the color of my skin."
---