Whether flying a P-38 fighter plane in World War II or working as an Omaha dentist for 52 years, Dr. Donald H. Stormberg filled his 95 years with service to others.
He died Tuesday of natural causes in his Omaha home with his wife of 70 years by his side. A funeral Mass is planned for June 20 at St. Margaret Mary Catholic Church, 6116 Dodge St.
Stormberg continues to serve even now, his family said, by donating his body to his alma mater, Creighton University, to help teach its medical students. An appropriate decision, considering his favorite biblical passage was: "The stone the builders rejected has become the cornerstone" (Psalm 118:22).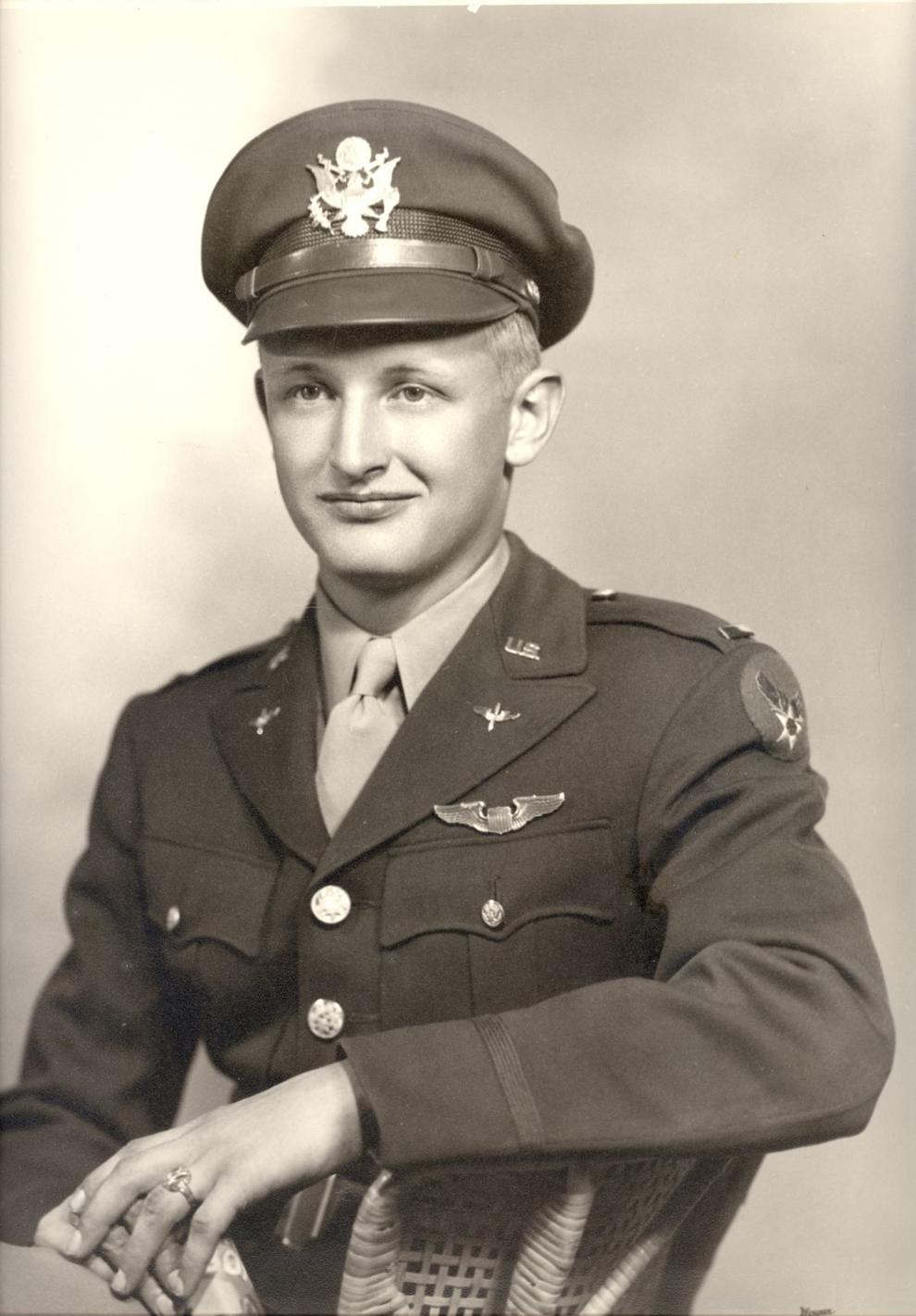 "He grew up on a farm in the Depression and his dad died when he was 7," said son Kent Stormberg of Omaha. "It's amazing what he had to overcome, and I think that he gave back because of the help he received along the way, including the GI Bill (for college) after the war."
Another son, Paul Stormberg of Omaha, said his father learned at a young age not to feel sorry for himself and to think of others. His older brothers had raised one of their best wheat crops and were beginning to harvest it when a huge hailstorm blew in and destroyed the entire crop.
"As the boys angrily kicked at the hailstones, their mother came out of the house," Paul said. "Their mom said, 'Gather up those hailstones, boys. We're going to make ice cream for the neighbors.' That really stuck with him."
The Stormberg farm was near Potter in the Nebraska Panhandle. Donald, the youngest of eight children, attended a one-room schoolhouse before graduating from Potter-Dix High School in 1942. He enlisted in the U.S. Army Air Corps and was sent overseas in June 1944 to fly fighter planes with the 58th Squadron "Red Gorillas" in the India-Burma Theater of Operations.
He finished his Army career after flying 87 combat missions and being awarded the Distinguished Flying Cross. Returning to Nebraska, Stormberg enrolled at Creighton, earning his undergraduate degree in 1949. He entered the school's dental college, specializing in pediatric care, and graduated in 1954.
While at Creighton, Stormberg met Rosalie Loy of Dunlap, Iowa, and they were married in October 1949. The couple raised 10 children, eight boys and two girls.
The Stormbergs were ardent supporters of Holy Cross Parish before helping to found St. Margaret Mary's where they were parishioners for 70 years. They also supported Creighton Prep High School, Duchesne Academy and Creighton University.
"Dad was a dentist, but he would have been happy as a building contractor," Kent Stormberg said. "He has this huge workshop in the garage where he was constantly fixing things, building things."
Stormberg taught at the Creighton dental school's pedodontics clinic for 43 years, all the while maintaining his own full-time practice. He also served as the pro tem chair of pediatric dentistry for a number of years before retiring in 1999. In 2008, he was named professor emeritus of pediatric dentistry.
Stormberg also served as president of the Omaha-Douglas County Board of Health, the Omaha District Dental Society and the Nebraska Dental Association.
In addition to his wife, Stormberg is survived by sister Maxine Wilt; sons Mark, Scott, Jeff, Kent, Greg, Kurt, Paul and Don; daughters Becky Zill and Jennifer Preimesberger; 29 grandchildren; 10 great grandchildren; and two step-grandchildren.
Notable Nebraska, Iowa deaths of 2020
A roll call of notable people who have died in 2020: