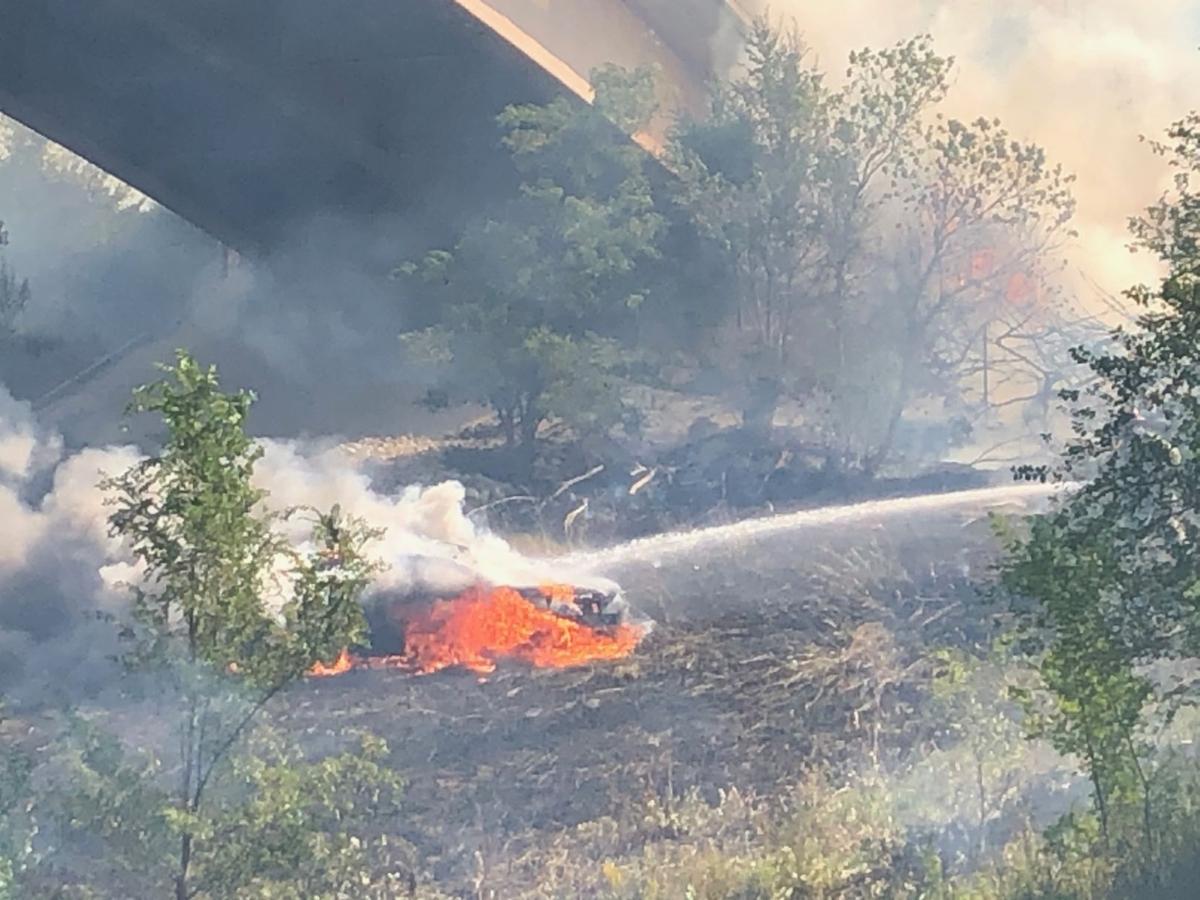 Omaha police say a man died Sunday morning in a fiery crash off the Kennedy Freeway.
The man was driving a Nissan sedan north on the freeway when he went off the road and into a grassy area, Omaha Police Officer Kevin O'Keefe said. The car caught fire.
The crash occurred near the Interstate 80 interchange, O'Keefe said. It was reported at 11:39 a.m.
The vehicle did not have a license plate, O'Keefe said. Authorities are trying to locate the man's relatives.