With Metro transit poised for expansion, the agency will bring on a new chief executive to lead the way.
Thursday, the Metro board voted unanimously to offer Lauren Cencic the position as the agency's new CEO. Pending contract negotiations, Cencic, 37, will replace longtime Executive Director Curt Simon, who is retiring.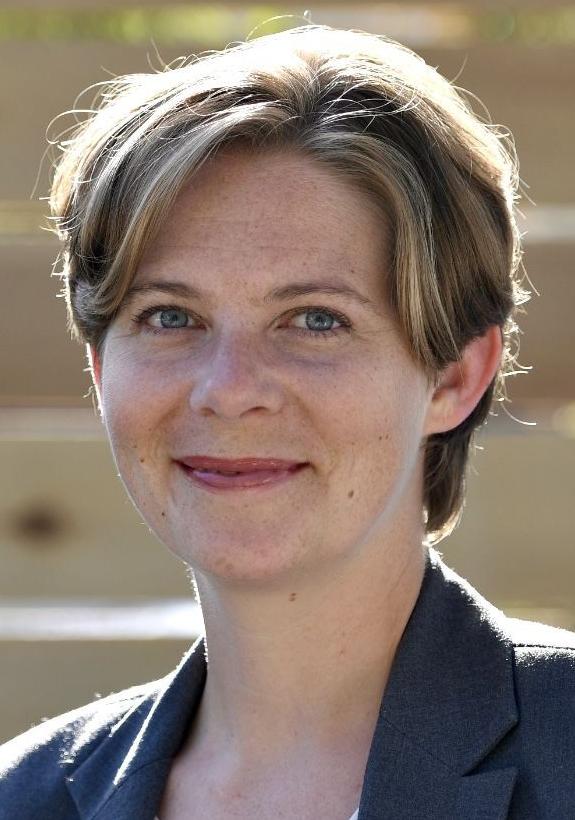 Cencic said Simon built an incredible foundation for Metro, and she's excited to become a part of the agency's next steps.
Cencic, who has experience in Omaha and Los Angeles, is in line to take leadership of the agency as Metro looks to expand and community interest in transit increases.
Metro is in the final steps before launching its first bus rapid transit line — the Omaha area's largest transit investment in decades. The agency also is looking to expand operations in Sarpy County after receiving authority from the Nebraska Legislature.
At the same time, civic leaders are looking closely at transit improvements to better connect people to jobs. The Greater Omaha Chamber has an initiative called ConnectGO that hopes to create a "bold" transportation plan for the metro area. People in the community also are promoting better transit in hopes of encouraging commuters to step out of their cars.
Streetcars — long a subject of debate in Omaha — remain a topic of study. Additional rapid transit bus lines beyond the new Dodge Street system are possible around the metro area.
Cencic was careful not to push for any one project. She said her first priorities will be to listen and learn. Any discussions about adding to Metro's service, she said, will require community input and partnerships.
Still, Cencic said she recognized that Omaha's first bus rapid transit line, ORBT, is "a really important first step in having the agency grow and really expanding how we're able to better serve Omaha."
Cencic, who worked at Metro from 2012 to 2016, played a key role in ORBT's initial plans — writing the successful federal transportation grant proposal that kick-started the project.
She went on to become a senior director for the Los Angeles County Metropolitan Transit Authority, where she worked on bus rapid transit projects, light rail and community engagement.
Jay Lund, the Metro board chairman, said Cencic's experience is "lights out" and that she won the unanimous support of an executive search committee composed of community and Metro leaders.
Metro drew more than 50 applicants for the position, Lund said. The committee selected four finalists.
The other finalists were: John Andoh, executive director and CEO for South Carolina's Central Midlands Regional Transit Authority; Amy Cummings, deputy executive director and director of planning for the Regional Transportation Commission of Washoe County, Nevada; and Tom Wittig of Durham School Services/National Express.
Aside from serving on the Metro board, Lund has been involved in transit on the community level promoting a midtown-to-downtown streetcar with the group Modern Streetcar Advocates.
With the conversations about improving Omaha's transit already underway, Lund said he sees a place for Cencic to play a strong role in those discussions. Lund said her job will be "to listen and to figure out what Metro can do to advance those conversations."
Simon, in a statement, praised Cencic, saying the board made an excellent choice: "She absolutely has what it takes to take transit to a new level, and I believe the city is ready to take the next steps with her."
---
Our best staff images from July 2020
Omaha World-Herald: Afternoon Update
The latest headlines sent at 4:45 p.m. daily.