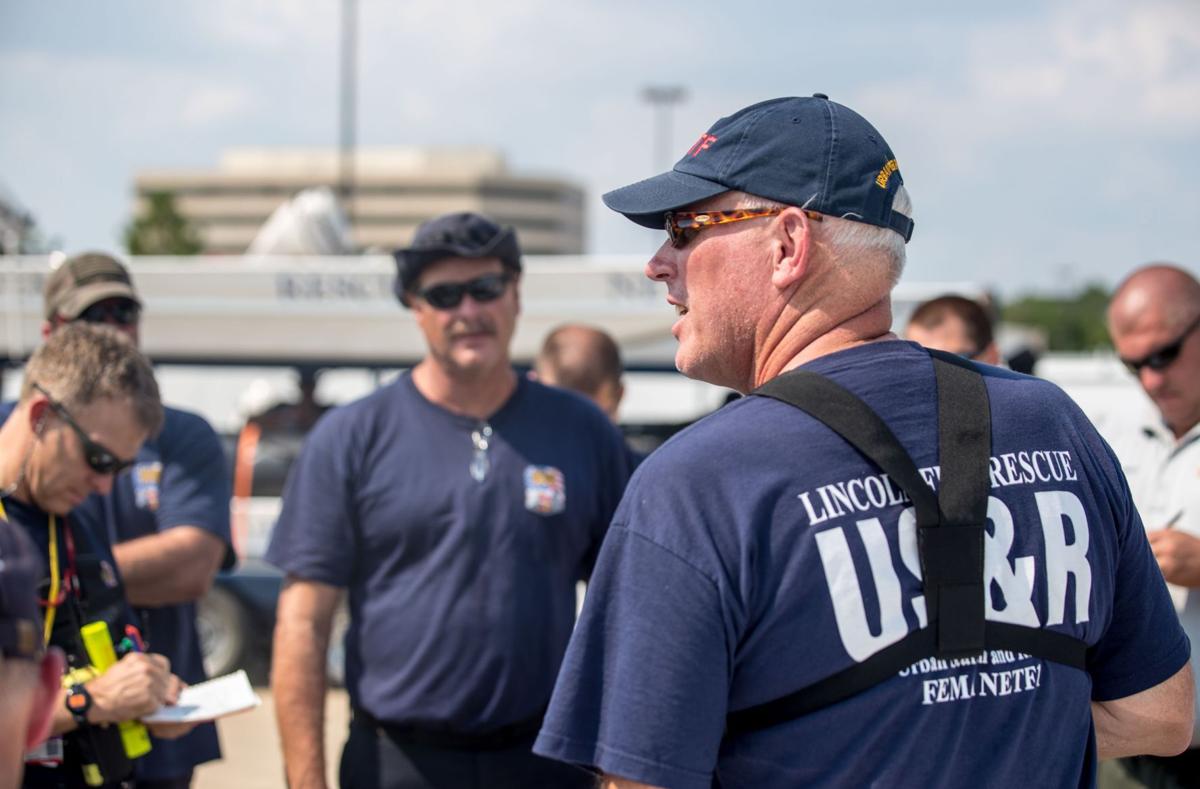 A Nebraska water rescue team is being deployed to Texas, given the destructive potential of Hurricane Laura.
Nebraska Task Force One, the multijurisdictional urban search and rescue team based with Lincoln Fire and Rescue, has been deployed to College Station, Texas.
The team includes 25 firefighters from Lincoln, the Omaha Fire Department and the Papillion Fire Department.
The team was to leave Tuesday afternoon and arrive in College Station on Wednesday morning.
Lincoln's battalion chief of special operations, Brad Thavenet, also has been deployed to assist with search and rescue in Baton Rouge, Louisiana.
The National Weather Service has issued warnings of a life-threatening and potentially historic storm surge sometime Wednesday afternoon through Thursday evening along the Gulf Coast. Additionally, winds of 110 mph are possible.
---
Flood of 2019: The aftermath and the recovery
As Nebraska and Iowa brace for the possibility of spring flooding here's a look back at the devastating floods of 2019. 
Omaha World-Herald: Afternoon Update
The latest headlines sent at 4:45 p.m. daily.