If you had a broken lawn mower or a loose gutter, Ed Potthoff was once the person to call in Wahoo.
"He was known as the fix-it guy," daughter Edie Kallemeyn said. "A lot of times, he didn't charge them anything."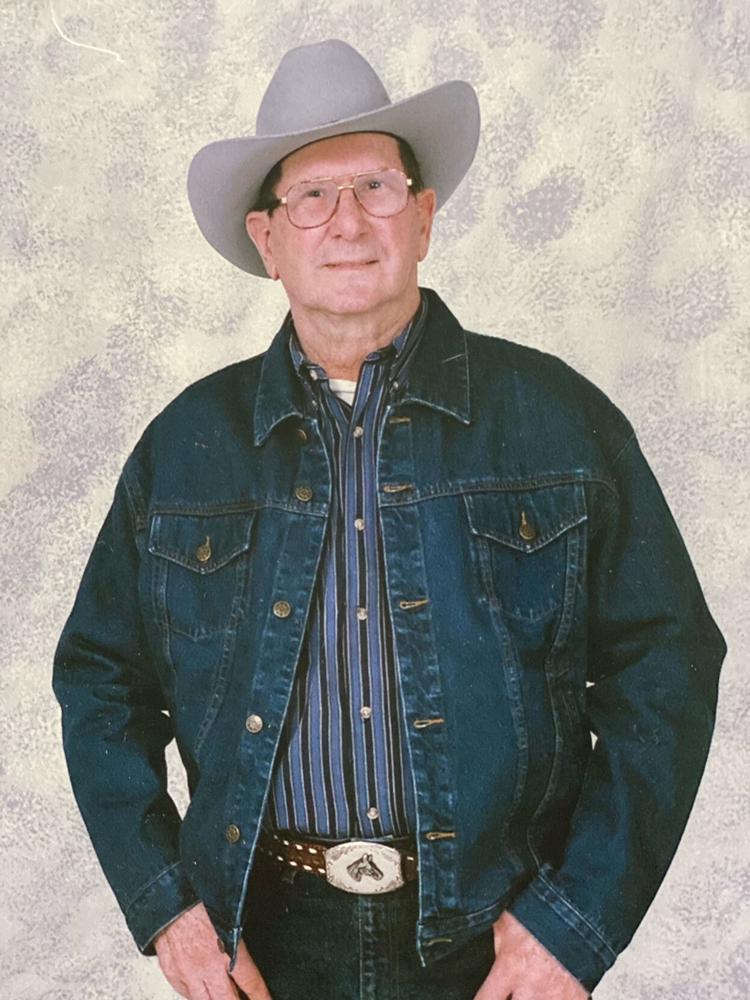 Potthoff lived in Wahoo for 20 years before dying of cancer on Christmas Day 2010.
He was a special man, Kallemeyn said, and so last year she donated $50 to Goodfellows in his memory.
Goodfellows offers one-time emergency aid for rent and utilities, distributes holiday food vouchers and provides hats, gloves and other wearables to schoolchildren.
The newspaper's charity has raised more than $16 million in emergency assistance for individuals since it began in 1980. This year, Goodfellows is partnering with the United Way.
The charity is there for people just like her father was, Kallemeyn said, especially the elderly.
"I thought it was something where the money would be used wisely and not for frivolous purposes," she said. "I think it's necessary to have some function like that, so if someone can't pay their electrical bill or has no food, there is somewhere they can turn."
Potthoff was one of 18 children of German immigrants. He lived and worked in the Sand Hills most of his life.
"He never met a stranger and didn't judge anybody," Kallemeyn said. "He's someone who treated everyone the same. He didn't care if you were the town drunk or the mayor."
Goodfellows Donations
Trudi Crosby; Richard A. Berry Revocable Trust
W. Lee Rowe; Julie Schroeder
Malcolm and Linda Watt; Col. Charles and Nancy Pugsley; In memory of parents Frank A. Harm and Helen L. Harm — Donald Harm; Charles and Beth Chevalier; In memory of Robert A. Anderson from The Tribe; Honoring our parents — Norman and Norita Brunkow
Bruce and Jayne Dean; David and Mary Anne Hoover
From Douglas and Cathy Aden; Betty Lubberstedt; Joyce Thelen; Michael and Rondi Kinney; William Holling; anonymous
In loving memory of our daughter and sister Carrie Ann Howard — Gwen and Sara Howard
In memory of those who have passed away in 2020 — Sherry Parcel
Shirley Lippy and Chris Christopherson; John and Kathryn Schladweiler; William and Dorothy Soukup; Rodney and Jane Andrews; Marilee Garrison; Lynda Mirvish; In memory of Jerry Anderson — Judith Anderson; In memory of Richard Oberdin by Donna Oberdin; In memory of Ben and Beatrice Schneider by Jan, Blake, Alex, Allie and Hannah Beatrice Lund; Joel and Jennifer Patton-Hansen; In honor of my mother, Betty Whittaker — James and Sue Day; Jim and Joan Sullivan; In memory of my husband Herb Brinkman and other deceased members of my family — Patricia Carey Brinkman; Donna Bright; In memory of Evelyn Bennett — Paul and Lynne Anderson; anonymous
In memory of Jerrold L Strasheim — Mary Ann Strasheim
Richard and Penny Kimball; Darwin Barker; Dr. Mark Rousseau; James and Carol Sheldon; Clifford Favor Sr.; Sue Rollins; Gary and Michalla Burmester; Donald and Kyle Baxter; Stan and Patty Wegner; From Divis, Baker, Price Families; Thomas Holcombe; Carm Cosentino; Dorothy Beutler
G. E. and K. T. Mackie; Patrick Gillespie
Betty and Chad Mihm; Doris McKizia and Teresa Henley; Beverly and Joseph Hrdy; Jean Johnson; Gloria Love; anonymous
Dr. Barbara J. Coffey; Cherry Urwiler; Carolyn; Arlene Shreve
In memory of my daughter Lisa Shulman — miss you so much! Love Mom
Campaign Total: $124,609.65
---
Photos: The Goodfellows fund through the years