Nebraska's longest-serving paramedic lived his last day much as he did for all of his 78 years — helping others.
Dennis M. Bender died Wednesday as the result of a medical emergency, Ponca Hills Volunteer Fire Chief Joel Sacks said, while working in support of crews battling a large brush fire east of Fort Calhoun in Washington County.
Throughout the day, Bender assisted with three fires.
The first call, a small brush fire with downed power lines on North River Drive, came at 11:38 a.m. The second fire, which involved a structure and several acres of farmland northwest of the Blair airport, came at 2:28 p.m. And the third fire, a multi-acre brush fire east of Fort Calhoun on the Boyer Chute National Wildlife Refuge, was reported at 3:32 p.m.
Bender collapsed from a medical emergency at 7:27 p.m., while on the scene of the third fire. His brother, Fred Bender of Omaha, said he likely died of a massive heart attack.
Our thoughts and prayers go out to the Ponca Hills Volunteer fire department. Today they lost a volunteer firefighter in the line of duty who suffered a medical emergency during firefighting operations.
We ask that you keep Ponca Hills fire department in your prayers pic.twitter.com/DPwbrxhqJw

— Fort Calhoun Fire (@fcfdfire) March 11, 2021
"He never talked about himself," Fred Bender said Thursday. "He just did things for others. There was nothing he wouldn't do for anyone, and he always took a chance on people. He gave second, third and fourth chances because he believed in people."
On Thursday, Sacks stood in the Ponca Hills Volunteer Fire Department and shared a few words about Bender, a man he considered a close friend. Sacks said that, to his knowledge, Bender is the state's longest-serving paramedic.
"Dennis very seldom missed a call; sometimes I had to get a little angry with him because he would show up on a call while he was injured from something else," Sacks said. "He cared more about taking care of people than he did about himself."
It was a sentiment repeated by Bender's son, George Bender.
"The reason I am a licensed electrician is because of my dad," George Bender said. "The reason 10 of my friends are licensed electricians is because of my dad. Whatever he could do to help anyone, he would do it."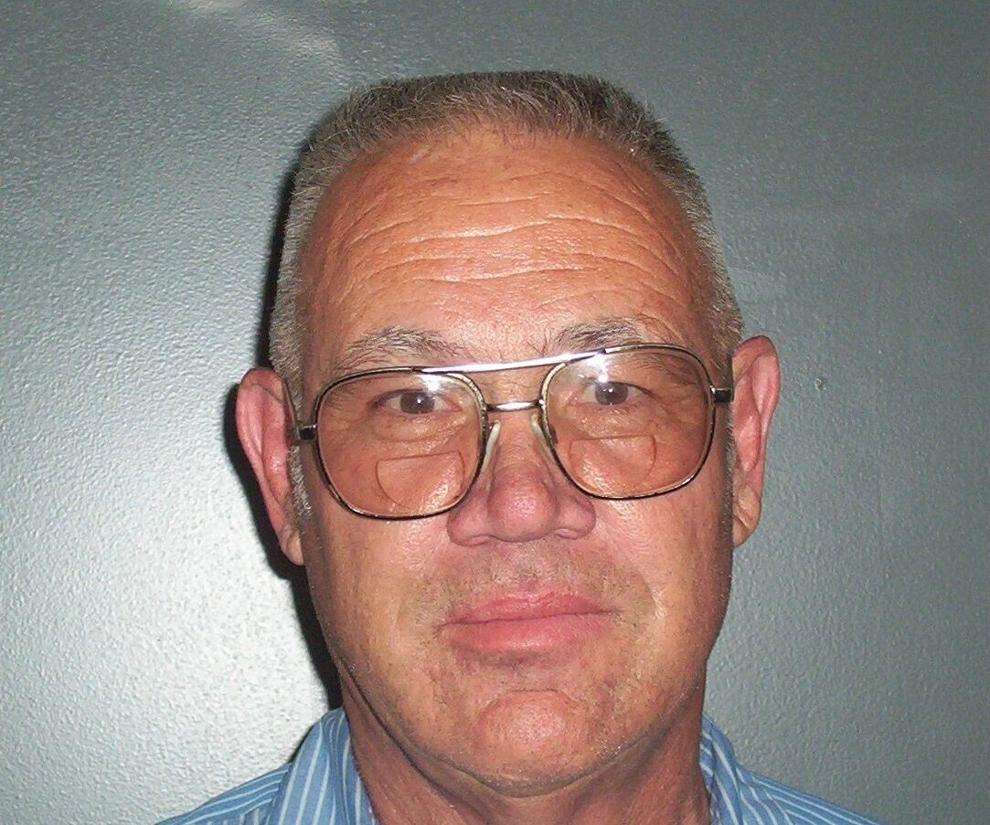 Bender, who was an electrician by trade, had been ill recently, requiring two back surgeries in the past year. He spent two days in the hospital in January because of dehydration, but had been cleared to return to duty as a paramedic.
Bender lived in Ponca Hills and was affiliated with the volunteer fire department for 50 years. He and his wife of 52 years, Patty, both died on March 10, one year apart. Patty died in 2020.
Together, they raised three children, George, Scott and Shelly Bender, who all live in the Omaha area. His children had been looking forward to a ceremony next week when their dad was to be honored for his long service to the fire department.
Dennis became a paramedic 45 years ago when Ponca Hills, Irvington and Bennington were the only fire departments with paramedics on the street, according to Tom Townsend of the Irvington Volunteer Fire Department.
"I worked fires with him and attended classes," said Townsend, who is an owner of Medics at Home. "Denny was very intelligent, and he was constantly taking classes. He had an insatiable thirst for knowledge and gathering information in the paramedic field."
Bender grew up near 43rd and Miami Streets in Omaha, one of eight children. He graduated from Holy Name High School at age 16 in 1960 and went to work as an electrician, eventually starting Bender Electric.
Bender's father died when he was 21, leaving him as the family breadwinner. His sister, Mary Potmesil of Omaha, said her brother pushed all of his siblings to be successful.
"My mom was still alive, and all eight of us kids were still at home when Dad died," Potmesil said. "There was no question, Denny was the head of the family. He was one of those people that you wish that you could be like."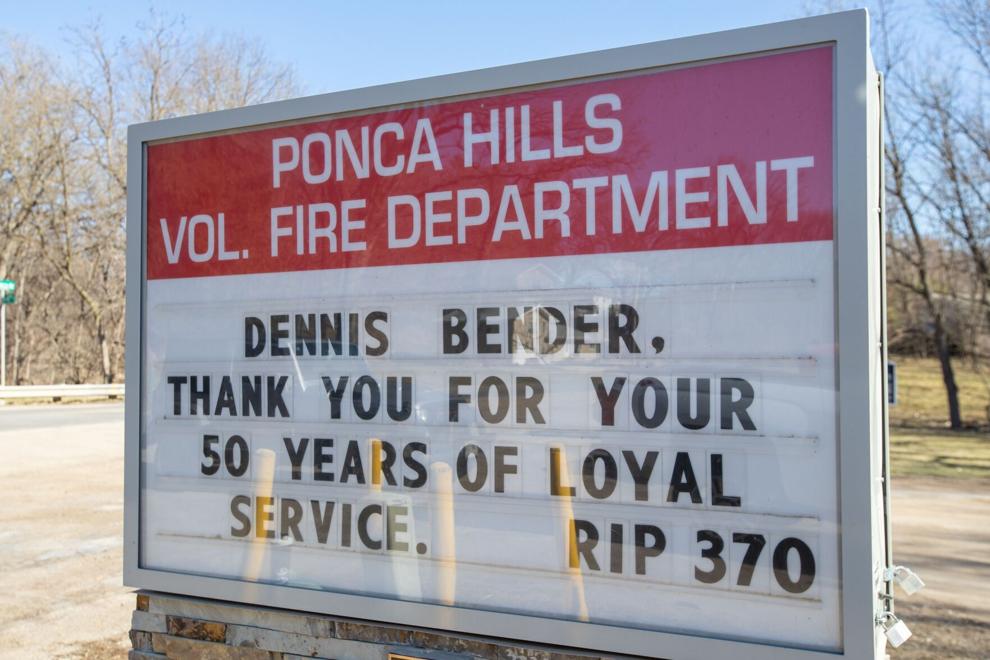 Potmesil said her son, also named Fred, went to work for her brother at Bender Electric when he was a teen. His uncle was sometimes gruff, but also kind and patient.
"He told me just this morning that Denny could be rough, but if he ever needed any help, he knew that Denny would be there in a heartbeat," Potmesil said. "Denny didn't care who you were, he believed people were good."
Fred Bender said his brother served in the Nebraska National Guard for several years in addition to running his company. He also was an Eagle Scout and remained active in the Boy Scouts throughout his life.
"He was a Scout leader for at least 40 years, and I know he was still heavily involved," Fred Bender said. "He would still go camping with the kids, cooking for them and doing anything they needed."
George Bender said his father was preparing to sell his house in Ponca Hills and build on land that George Bender owns in Fort Calhoun. Dennis Bender began flying remote-controlled airplanes about 10 years ago and was excited by the prospect of flying his planes outside his front door.
Bender was looking forward, too, to spending more time with his two grandchildren, Bryanna, 12, and Xander, 14, George Bender said.
"My daughter is getting into softball, and Dad told me he wanted to go to her games," George Bender said. "I asked him how many, and he said 'all of them.'"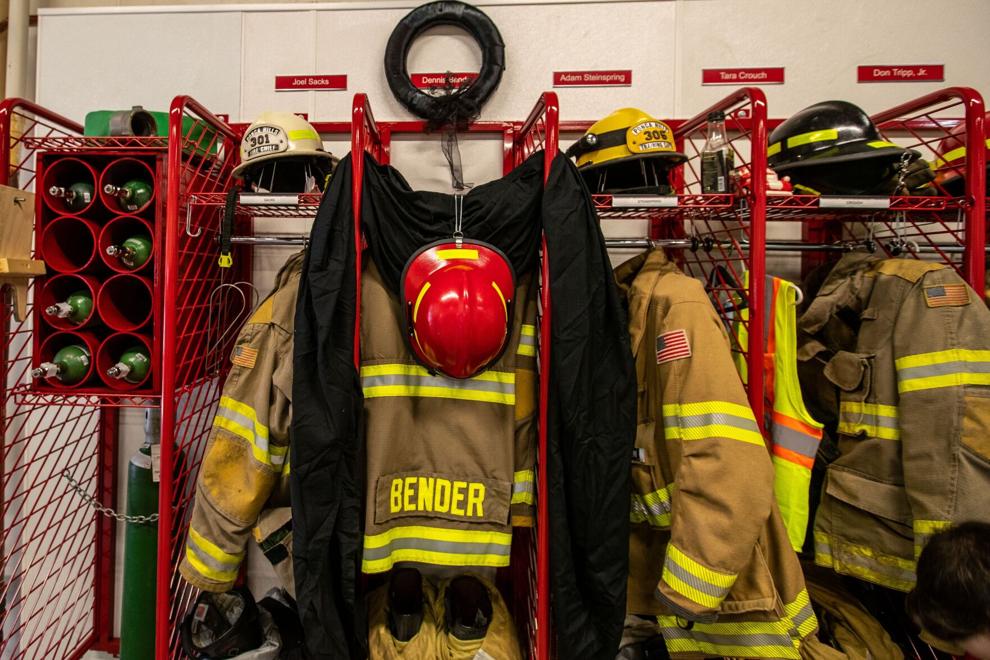 Potmesil said she called her brother on Wednesday because she thought he might be having a hard time on the one-year anniversary of his wife's death. They talked for a time, and then he heard a fire call.
"He promised to call me back (Thursday)," Potmesil said. "It's the only promise to me that he never kept."
In addition to his children, brother and sister, Dennis Bender is survived by another brother, Jerry, of Booneville, Missouri; and sisters Peggy Cruver of Plattsmouth and Sharonann Bender of Omaha.