It was a sign of how much Bellevue loved Frank Kumor.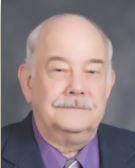 On Tuesday morning, residents lined the streets of a funeral procession to bid farewell to the grandfatherly jeweler. He had touched many of their lives, either directly or indirectly, through his thoughtful gestures, generosity and community service.
Kumor died Friday of complications from COVID-19, family members say. He was 71.
"It is just a devastating loss to the community," said Kevin Hensel, president and CEO of the Bellevue Chamber of Commerce. "Frank is a true icon in Bellevue, a supporter of everything, be it schools or sports or the Chamber of Commerce. There really is no other. It's hard to believe he's not with us."
Kumor was still active in the community when he became ill, Hensel and others said. His death is a reminder of the hole the coronavirus is leaving in people's lives.
"He wasn't anywhere near being done by any means," Hensel said.
Flowers and mementos have been placed outside the door of the Kumor's shop, Erwin's Jewelry, in Old Towne Bellevue, and tributes have filled social media. The Tuesday procession was intended to allow people to bid a collective farewell, given that a public funeral wasn't possible due to the coronavirus.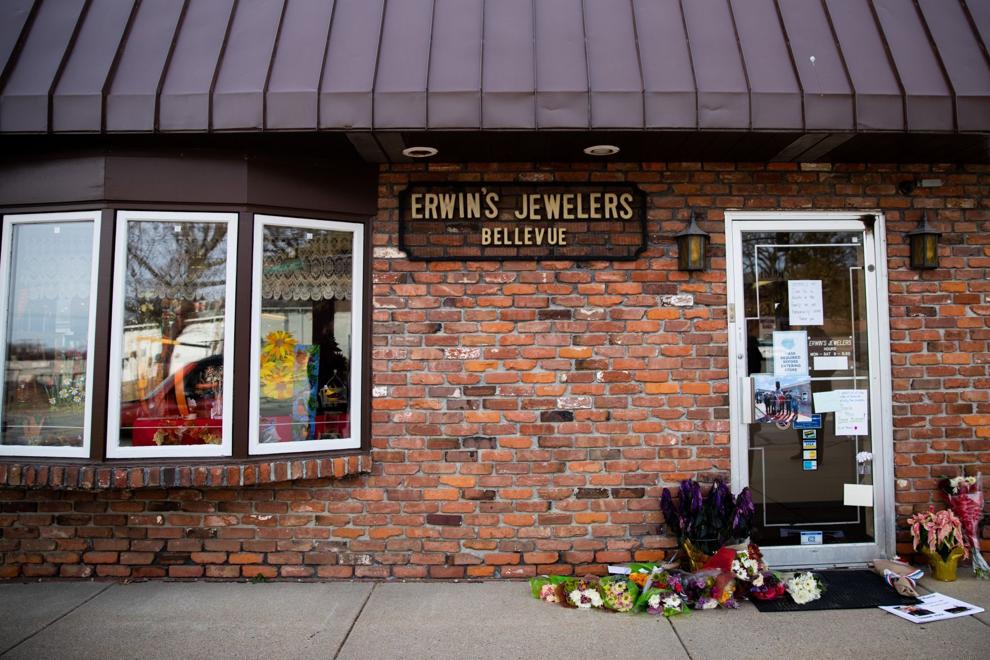 A private family service also was held Tuesday morning.
"Frank was the heart and soul of Bellevue," Michelle Grygiel Pridell posted on a Bellevue Facebook page. "I just hope we can all try to pay it forward for Frank this holiday season — he will truly be missed."
Kumor grew up on a farm west of North Platte and served in the Air Force. He began working at Erwin's Jewelers in the 1970s and assumed ownership of the shop in 1989.
As the years went by, he began to sell wedding rings to the children of parents who had purchased their own wedding rings from him, family members said. And for some of those people, an IOU sufficed when money was tight.
A common experience among Kumor's children was to be stopped by a random person and told to pass along a "thank you" to their dad.
"I don't think any of us know how many people he helped out," son Joe Kumor said. "He was very good about helping people and not talking about it.
"Piles of people would tell me, 'Tell your dad thank you, he really helped me out when I needed a ring and didn't have any money,'" Joe Kumor said.
Kumor and others working at the shop were careful about COVID-19. Plexiglass had been erected at the counter, and a sign at the entrance asked customers to wear a mask, which isn't required in Bellevue.
Still, just about everyone working at the store, including other family members, became ill with COVID-19 at the same time, said his son, Dr. Ben Kumor, a family practitioner. It could be that after one was infected, they caught it from each other, he said.
If so, that wouldn't be surprising, Kumor said. Medical experts say settings with close friends and family are now one of the chief areas of spread, which is why the Centers for Disease Control and Prevention now recommends that masks be worn in any indoor setting that's not your home.
Joe Kumor said his father had a soft spot for the Bellevue Public Schools, where all seven of his children received their education.
He was in his fifth four-year term on the Bellevue school board, had served on the Bellevue Chamber of Commerce's board of directors and the Olde Towne Task Force, and was president of the Olde Town Merchants Association.
"He was part of everything from organizing the Christmas light displays to making sure the trash cans along Mission Avenue were emptied," his family said in their prepared obituary.
Bellevue Public Schools Superintendent Jeff Rippe said Kumor served on the school board for "all the right reasons."
"He truly cared and did everything he could, financially and emotionally, to support our students and staff," Rippe said. That meant that you could find Kumor at most school events and in the hallways of local schools, where he made a point of talking to staff and students.
Rippe said Kumor would ask: "'Are you doing OK? How can we help you?'
"He genuinely cared," Rippe said.
Kumor donated so many items to fundraisers, clubs, post-proms and other events, "you couldn't even put a price tag on it," Rippe said. "He was constantly asked for money and donations, and he gave to anybody and everybody he could. He was very gracious."
A memorial fund, the Frank Kumor Scholarship Fund, is being started in his honor at the Bellevue Public Schools Foundation. He was active in his faith and a supporter of Offutt Air Force Base, where he had the honorary title of co-commander of the 343rd Reconnaissance Squadron.
Rippe said he's aware of a movement on social media to name a school in Kumor's honor. Any new school is at least five years from being built, he said. In the meantime, the district undoubtedly will look for a way to honor Kumor, he said.
Kumor was preceded in death by his first wife, Peggy; a sister, Loretta; and his parents, Frank and Arlene.
He is survived by his wife, Pat, his sons; Brent, Joe, Ben, John and Andrew; his daughters, Rebecca Zurcher and Elizabeth Williams; two stepchildren, Kim Godinez and David Whisinnand; numerous grandchildren and great-grandchildren; and his siblings, Neil and Carol.
Joe Kumor said he isn't sure how his dad gained his uniquely generous spirit.
"Growing up, I don't think he had very much, so he had to make his own way," his son said. "He had a big heart for people down on their luck, he was always willing to lend a hand."
---
Bellevue remembers Frank Kumor