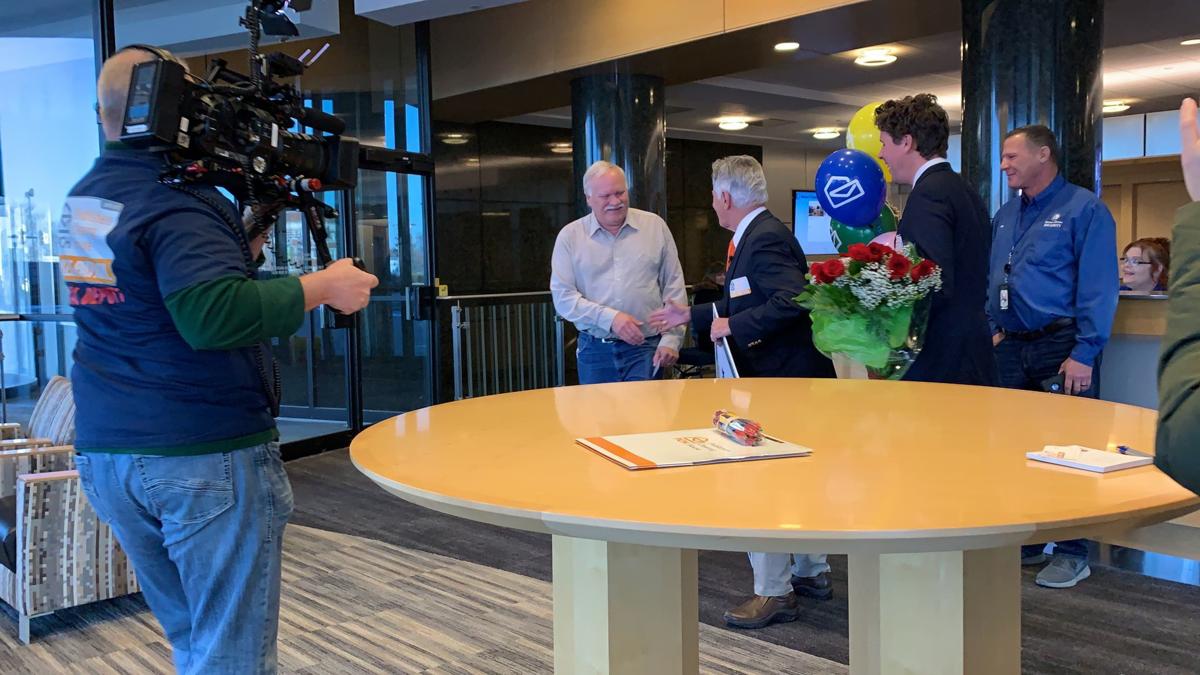 Applause echoed through the Mutual of Omaha lobby on Thursday when an Omaha-area man received a $1 million check from Publishers Clearing House.
The winner, who wanted to be identified only as Joe J., was speechless when he saw two representatives of the marketing company standing in the lobby with an oversize check. Publishers Clearing House invited media outlets to tag along for the surprise presentation.
He received an initial $25,000 of the prize in a check Thursday. He will have the choice to receive a lump sum for the balance or have the money paid out over time, officials said.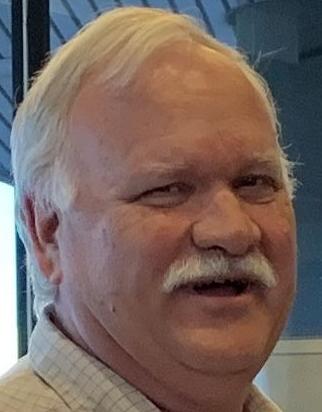 The company's Prize Patrol first stopped at the man's house. His wife, still wearing curlers, greeted them with some skepticism. She directed the crew to her husband's office at Mutual of Omaha.
While waiting for Joe J. to head downstairs, fellow employees gawked at the scene, which included the giant check bearing his full name, as well as bouquets of balloons and roses.
"Oh, someone won Publishers Clearing House?" one employee said.
Another employee chimed: "I didn't know it was real."
Prizes of $1 million and higher are given out about nine times a year, said Howie Guja, a Prize Patrol member. In 2008, an Omaha man won a $1 million prize.
Scammers often imitate Publishers Clearing House employees. The staffers in Omaha on Thursday said they like people to see real winners because it shows that the contest is legitimate.
Joe J., whose image will be used on Publishers Clearing House's social media outlets, said he enters the online contests about once a week. His son and grandson often give him a hard time, saying the entries are a waste of time.
Telling them about his prize money will be satisfying, the winner joked.
As for how he will spend the prize money, Joe J. speculated that he might pay off the house, buy a new car or take a trip.
He and his wife will celebrate with a dinner this weekend, he said.
Check out nearly 100 stunning photos of Nebraska
Check out some of the most beautiful images of Nebraska.